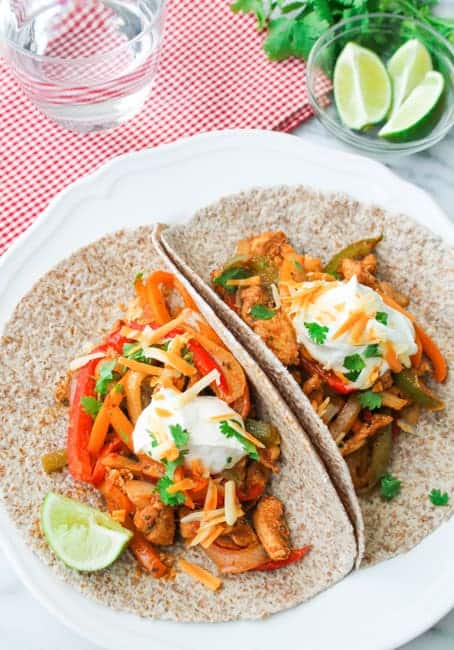 I like easy meals that can be whipped up with minimal fuss. Weekdays can be tough. Having to organize meals between working and other commitments can cause some time crunches, for sure. Something like these Baked Chicken Fajitas can be thrown together with just a bit of chopping and tossing. It's a nice meal that is guaranteed to please everyone. The bonus is you can customize your fajitas to how you like them. Joe splashed on extra hot sauce, chives and sour cream. I added Greek yogurt, cheese and cilantro. For me, the cilantro was a must. I adore cilantro. 🙂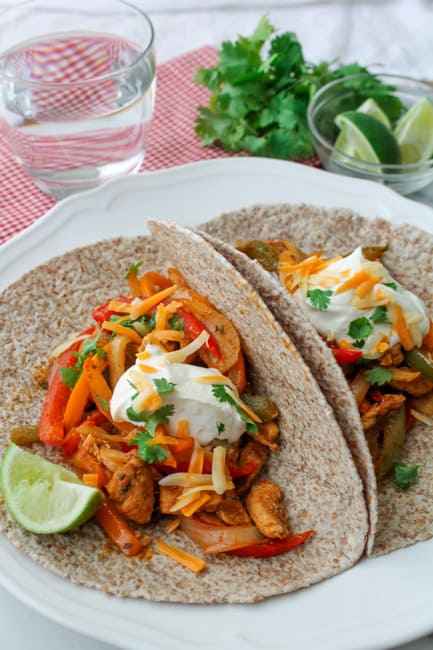 I picked a rainbow of peppers to add to my fajitas and, as always, an onion.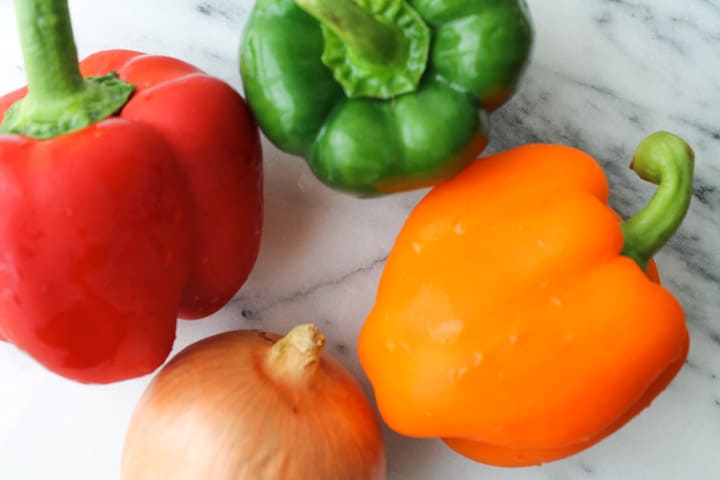 Next mix together a blend of spices to create that unmistakeable taco taste. Forget about the pre-packaged blends! Start building a nice spice collection and you will not be disappointed. It's one of the most useful tools in a healthy kitchen. I used a cornucopia of seasonings so don't stress if you don't have all of them.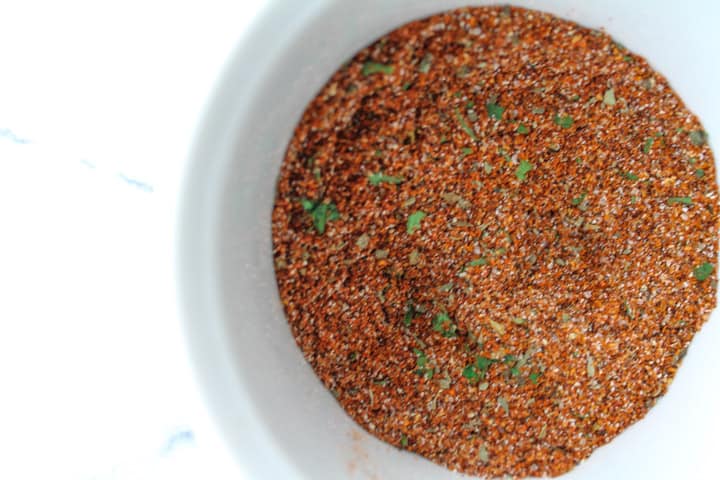 Put your strips of veggies and chicken in the baking dish and toss with your seasoning blend and a couple glugs of olive oil.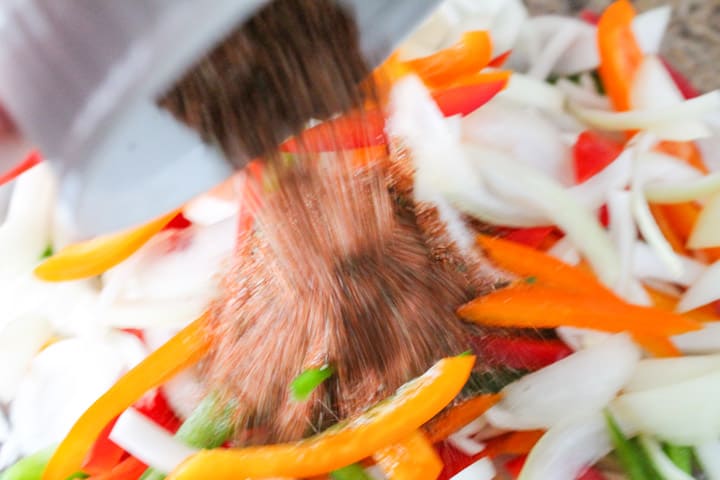 A stint in the oven gives you time to prepare your add-ons. Grate the cheese, stir up your sour cream or Greek yogurt, chop up a bit of cilantro or chives. Making a little station of toppings allows everyone to 'dress-up' their own fajita. I tried these sprouted grain wraps from Ezekiel, which of course, were great. I have never been disappointed with the quality that Ezekiel puts out. Brown rice or another grain would taste great also.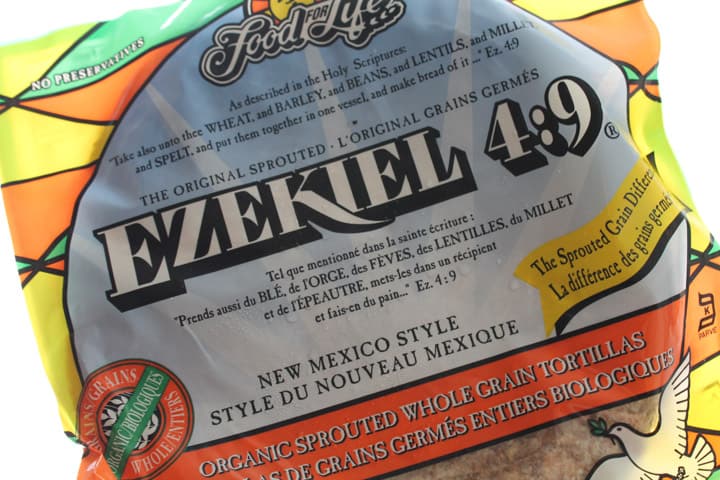 So, by the way, if you're a regular visitor to this blog ( hello all!) you may have noticed that I missed my post Wednesday. Things were pretty busy, especially with celebrating this handsome little guy's birthday!
Our boy Louis turned eleven this week. And for the record, it's pronounced Lou-ee. Not Lou-isss. The 's' is a silent one. He's Louis, as in Prince Louis. Yes, I'm crazy. 😉
For his birthday photo shoot, Lou played around with my camera lens …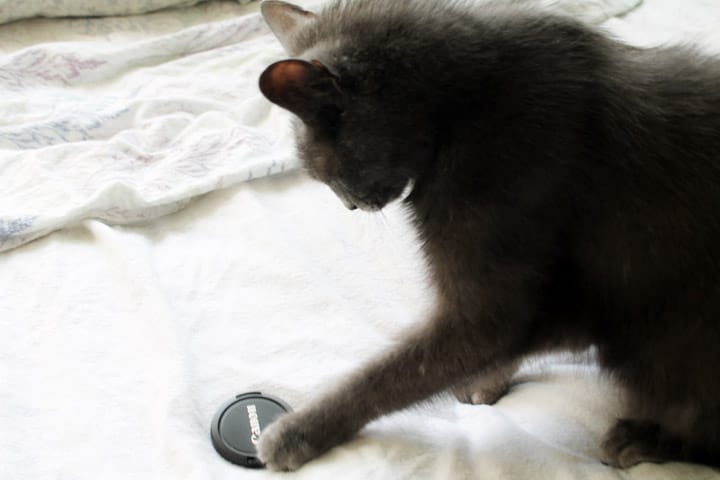 … before abandoning me when he heard the rustling of the treat bag. Traitor! He was out there.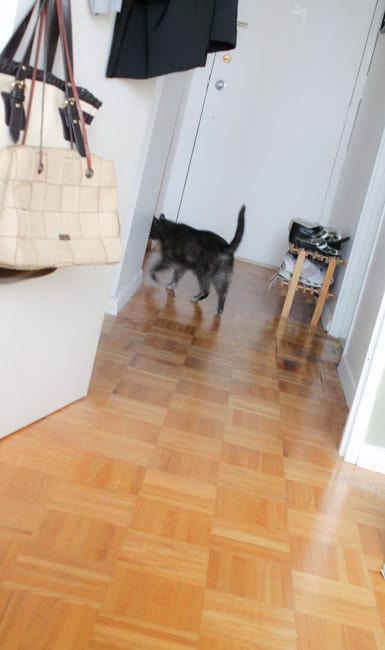 I caught up with him later for some birthday love. xxoo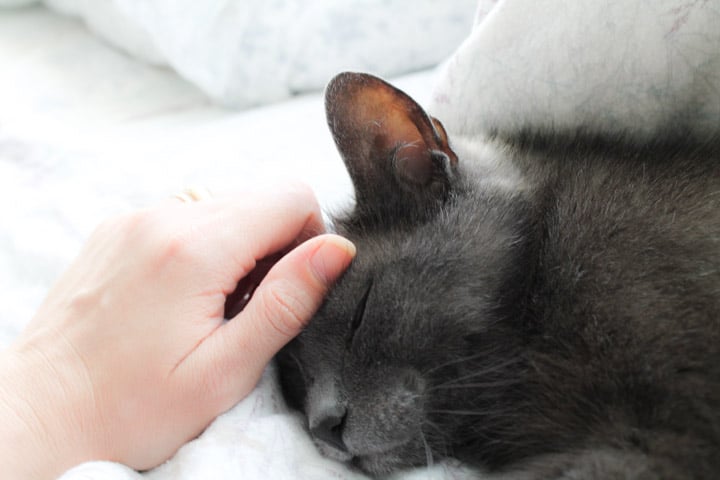 Thanks for indulging me. 🙂 Now back the fajitas!
When they come out of the oven, your veggies are crisp tender and slightly charred on the edges and the chicken has soaked in the goodness from the seasonings. This is a good time for a squeeze of fresh lime.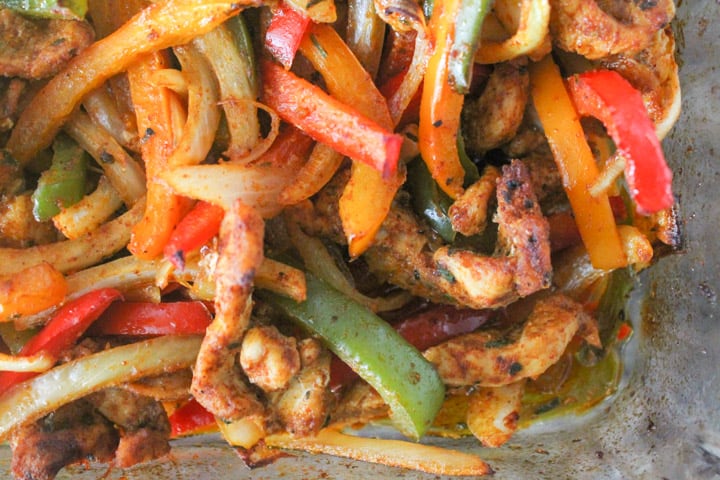 Here are my beauties, all ready to be devoured. 🙂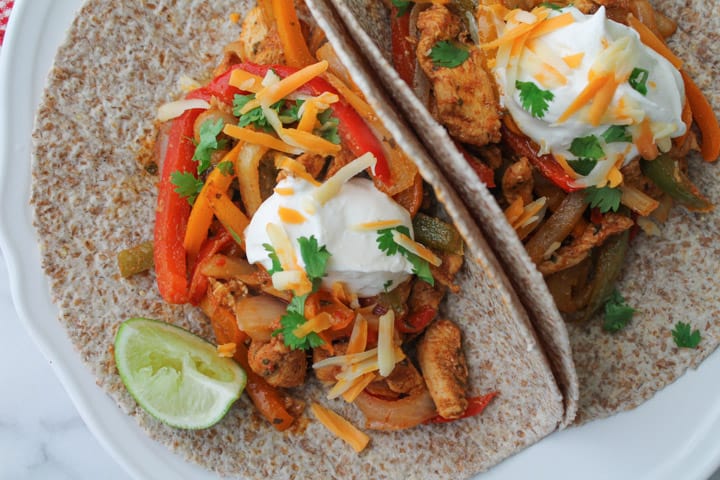 Fresh, tasty, spicy, creamy. I could go on but, really, I hope you all trust me by now. Make these and feel happy about dinner. 🙂
As an Amazon Associate I earn from qualifying purchases.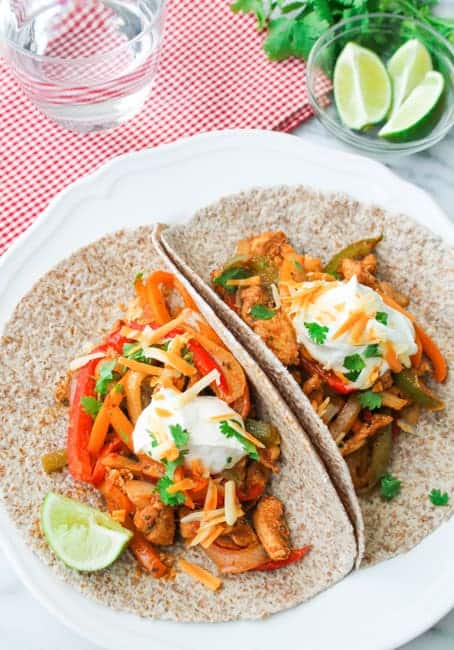 Baked Chicken Fajitas
Keyword:
baked chicken fajitas
Instructions
Preheat oven to 400

Combine the seasoning ingredients in a small dish and set aside

Cut the peppers and onions into slices and place in a large glass baking dish

Cut chicken into strips and add them to the dish

Add the seasoning mix over top of the veggies and chicken. Pour the olive oil over it and mix well. I used my hands to make sure everything was well coated

Bake for 35-40 minutes, stirring it a couple of times to keep the spices circulating

Serve on tortillas or over rice with some (or all!) of the suggested toppings