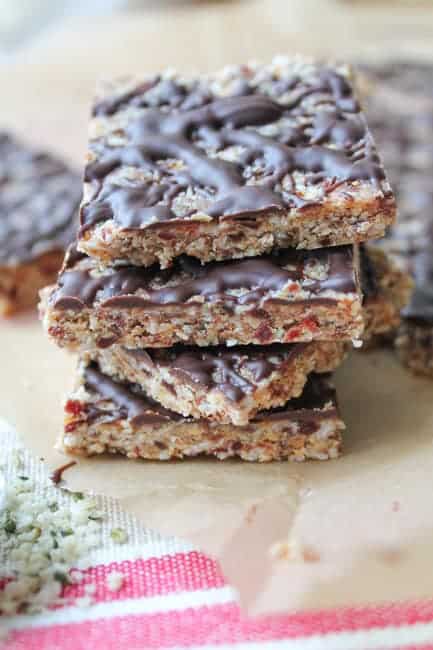 I love sweet and salty snacks. It`s a combination that gives you the best of both worlds. The sweet comes courtesy of plump, sugary dates. The salty is delivered by dry roasted almonds. So simple. Simple food is remarkably the best. Sometimes it`s the recipes with the fewest ingredients that have the biggest impact. Funny that.
These squares were inspired by a recipe from my friend, Sondi ( keeps trying to autocorrect to Sandi! 😉 ), whose site is a treasure trove of usefulness, especially for allergen-friendly ideas. We met at the Food Bloggers Conference I attended in Vancouver last month and I`ve shortlisted a few of her recipes to try out. This one was first up!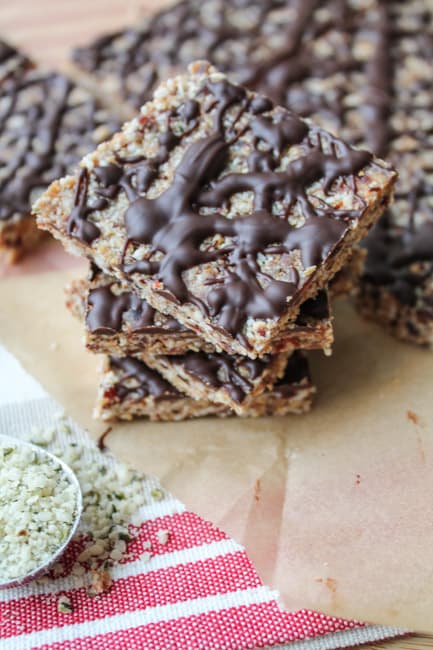 The fact that I`m not the dish do-er in our household makes these squares extremely easy. If I had to wash our food processor out every time I might state differently. 😉 Thanks honey! Even so, dishes be damned, right? The beauty of the food processor is that it is just so darned fast. It just takes a whirl around for a minute or two to blend everything together.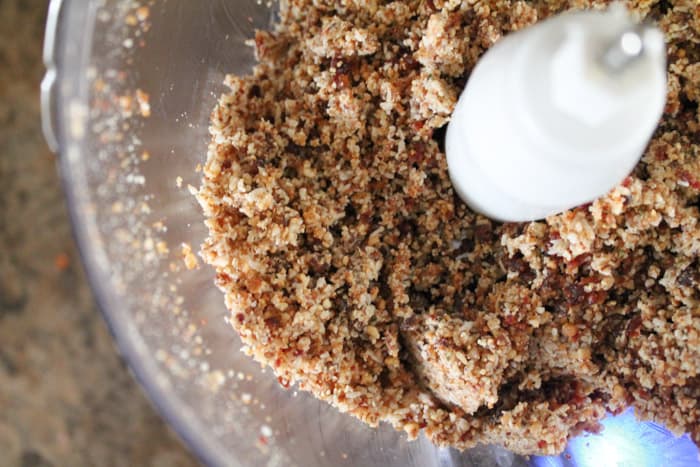 Give it a good press into your dish.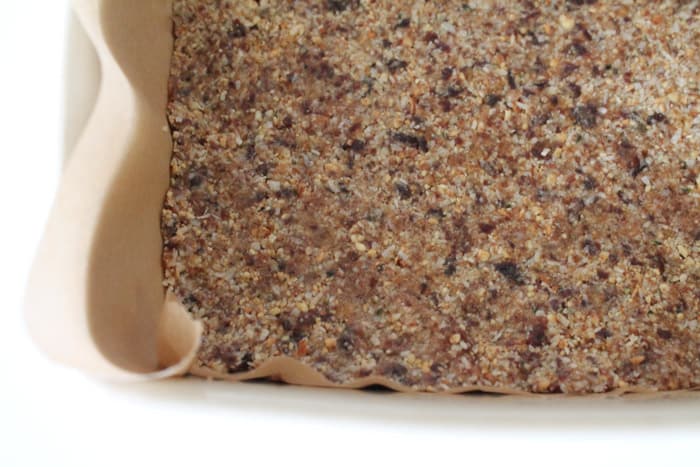 Melting the chocolate for the drizzle took all of five minutes. I set my OCD to the side and drizzled with reckless abandon.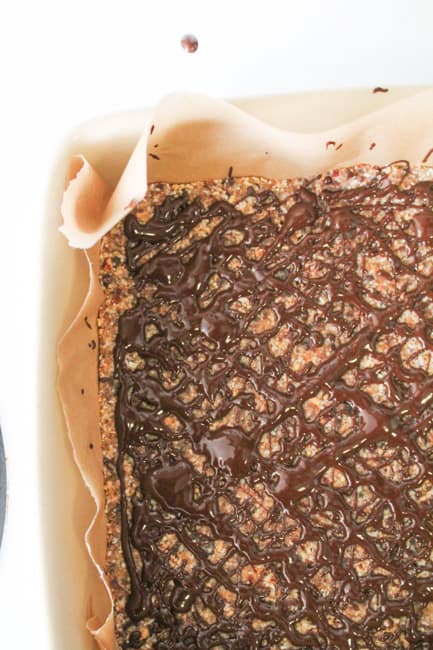 Now, the hardest part of this recipe. The waiting. More waiting. Aaaaand … a little more waiting. 😉
You want to give these a good chill so they slice up nicely. Store them in the fridge or freezer and try not to eat them all at once. So yummy!
As an Amazon Associate I earn from qualifying purchases.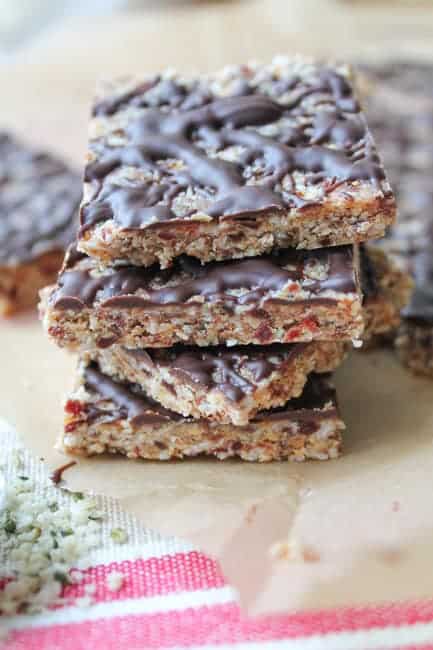 Roasted Almond & Date Squares – Vegan & Gluten Free
Keyword:
roasted almond date squares
Instructions
In a food processor, pulse the roasted almonds until they are broken down into small chunks. Add the dates, shredded coconut, hemp seeds and vanilla and blend until it starts to stick together a bit. Don't over blend though! You still want a chunky texture

Line a 9x9 dish with parchment paper and transfer the mixture from the food processor and with your fingers, press it down really well. Place the dish in the freezer.

Meanwhile, In a small pot over medium low heat, melt together the dark chocolate chips and coconut oil

Take the dish from the freezer and drizzle the chocolate over the top. Chill in the fridge for at least an hour before cutting into bars

Store covered in the fridge or freezer
Nutrition Facts
Roasted Almond & Date Squares – Vegan & Gluten Free
Amount Per Serving
Calories 128
Calories from Fat 63
% Daily Value*
Total Fat 7g 11%
Sodium 17mg 1%
Potassium 147mg 4%
Total Carbohydrates 12g 4%
Protein 3g 6%
* Percent Daily Values are based on a 2000 calorie diet.