Print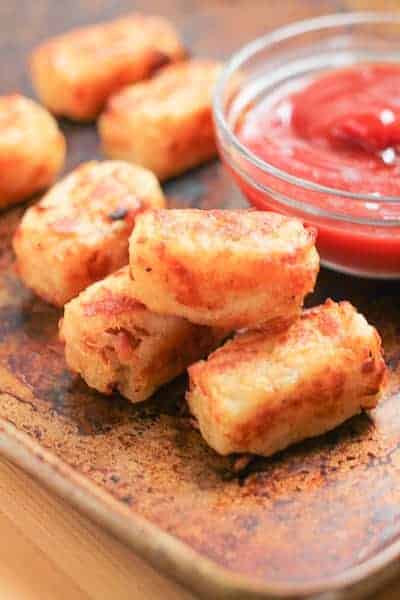 Homemade Tater Tots with Caramelized Onion – Gluten Free
These Homemade Tater Tots with Caramelized Onions are a side dish to remember! This crispy, healthy tot recipe is oven baked & gluten free.
Preheat oven to 425 and line a baking sheet with parchment paper

Peel and grate the cooked & cooled potato

Add in the caramelized onion, sea salt and pepper and mix well

Form into cylinder shapes and place on lined baking sheet

Brush each side with olive oil

Bake for 25-30 minutes, rotating every 8-10 minutes to brown each side
Nutrition Facts
Homemade Tater Tots with Caramelized Onion – Gluten Free
Amount Per Serving
Calories 21
% Daily Value*
Potassium 64mg 2%
Total Carbohydrates 2g 1%
* Percent Daily Values are based on a 2000 calorie diet.