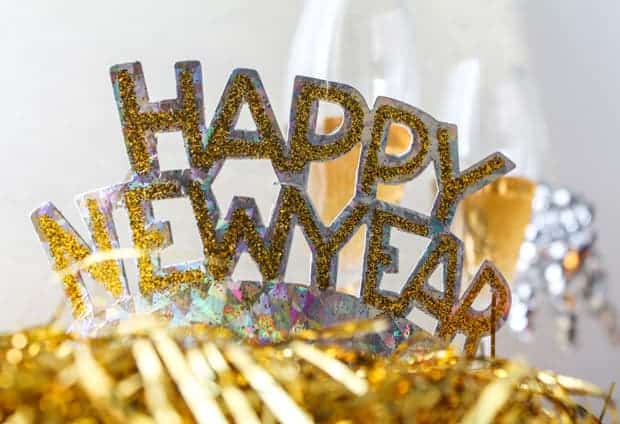 Well, here we are at the start of another New Year. I feel so old saying things like "I can't believe how fast the last year flew by!" but it seems every year I say the same thing. I do love a New Year though. I'm big into fresh starts, New Year's resolutions, clean sheets of paper, and the like. So this year, like every year, I will be setting goals and making lists. I guess what's different is I am sharing them with you all 🙂 I have a few health related goals, a fitness agenda, some travel, and of course plugging away at school. Here we go!
My first goal for 2014 is to really watch my portion sizes. For the website, I try out a ton of recipes. I try to get in a balance of meals, snacks and of course sweets but, with just  Joe and I, a lot of taste testing turns into flat out binges. I must cut that out. I do use healthy components in my recipes however copious amounts of sweeteners and fats, even the healthy, natural organic varieties, aren't good for the old waistline, if you know what I'm talking about.
So for 2014, I'm reiging it in a little. I'm remembering that there is such a thing as portion control and I should not be eating the same as a 6 foot 3 man. There, I said it. I'm tall, but not that tall. This is good news for the folks at work who will be the lucky recipients of even more treats than usual. I forsee my popularity sky rocketing in the New Year 😉
OK. Fitness agenda. I'd like to run another 5km this year. I've run two, which for me, growing up as the unathletic, asthmatic kid is quite an accomplishment. I'd like to maybe set a time goal to beat to challenge myself a bit. To encourage this is I have bought myself an awesome new pair of lulu's. It's a kind of way-to-go reward in advance! I love pre-gifting!
Now … school. I love the convienience of being able to do the majortity of my course work from home. It is a double edge sword as I'm easily distracted and with the blog, taking care of the house, the boys (Joe & Lou), I really need to set a firm schedule for myself and be strict with it. For 2014, I want to get a better set up as far as a studying space goes. I was on a good routine of walking up to the library after dinner and just plowing through my school work, but now, with the snowy, colder weather, and the treacherous icy sidewalks, I'm not really down with the outside walks. Looks like treadmill, here I come …
Speaking of here I come, I will also be heading out west, not once but twice this year and am really looking forward to some fun times and creating memories with my family and friends. There is a Downton Abbey themed dinner in the works and I'm stupidly excited!
So, those are the things I'm planning on in 2014. I wish all of you health, happiness and best wishes for an incredible year ahead. Have you made resolutions or set any goals for the New Year?
Love,
Sharon
xxoo