Toasted Cashew Candy Bars – Vegan & Gluten Free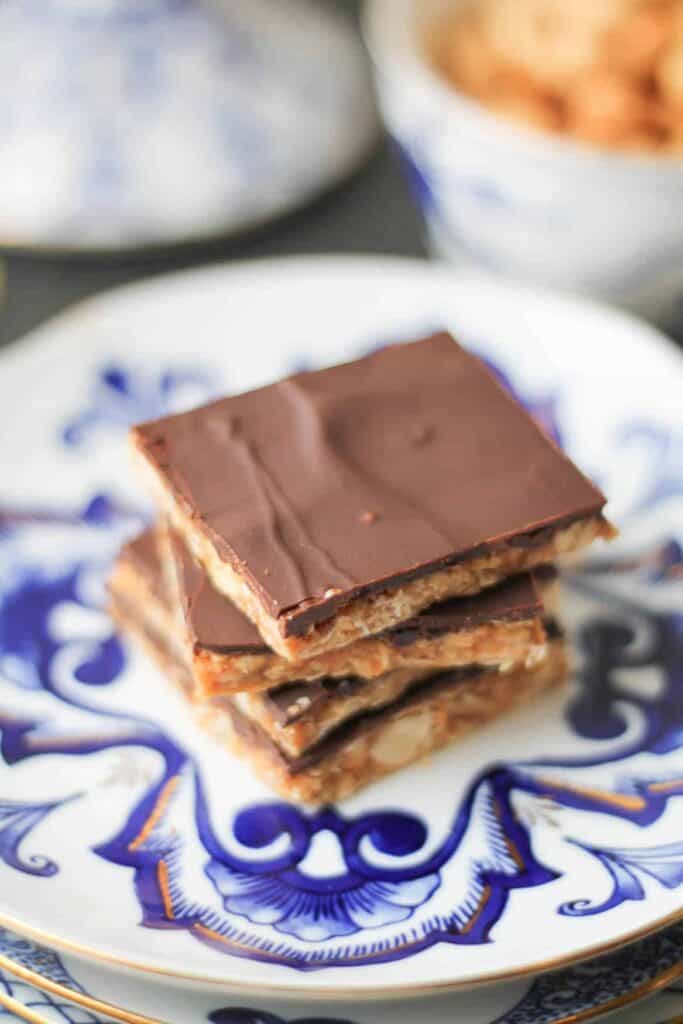 These Toasted Cashew Candy Bars are like a distant memory.
We devoured the heck out them a few weeks before our big move. I was planning on being oh-so organized, getting ahead of the game by having a few posts in my arsenal ready to go.
Well, the recipe testing was done, and the photos taken, but the writing of the posts never came to fruition. In the chaos of planning and executing the move to Vancouver, I had no headspace to sit and write. It would have ended up as posts full of packing news, shipping costs and apartment hunting. Fun reads, right?
Anyways, most of those posts will be up next summer, because no one is in the mood for summer salads now that it's October, amiright?
The good news for me is: it's always the season for candy bars and these Toasted Cashew Candy Bars are . the . bomb. Boom. 🙂
I got really into cashews when I did the Whole 30. No chocolate was permitted during those four weeks so let's make up for that, shall we?
The toasting of the cashews is key here for the extra depth of flavour. These babies make passing up those Halloween treats super easy. Skip that corn syrup, white sugar laden sh!t and treat yourself to these whole food bars of amazingness.
Enjoy!
As an Amazon Associate I earn from qualifying purchases.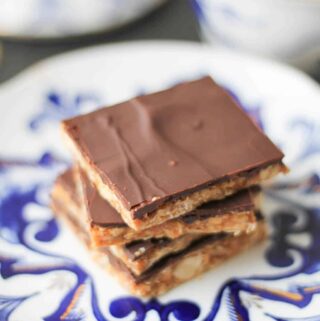 Toasted Cashew Candy Bars – Vegan & Gluten Free
Instructions
Heat a frying pan over medium high heat. Once the pan is hot add the cashews in a single layer. Stir frequently so the don't burn. Remove from heat when they are fragrant (about 3-4 minutes) and transfer them to a cutting board and give them a rough chop.

line a 9×9 dish with parchment paper and set aside. In a large bowl, mix together the cashews with the oats, peanut butter and maple syrup. Press this mixture into the bottom of the parchment lined 9×9 and pop it into the freezer

Meanwhile melt the chocolate chips and coconut oil together in a small saucepan over low heat. Once the chocolate mixture is smooth, remove the base from the freezer and pour the chocolate overtop. Return the 9×9 to the freezer and let it set for an hour

Let it sit for 5 minutes or so before slicing, or the chocolate on top might crack a bit

Store covered in the fridge or freezer
Nutrition
Serving:
9
Calories:
350
kcal
Carbohydrates:
36
g
Protein:
9
g
Fat:
19
g
Saturated Fat:
7
g
Sodium:
112
mg
Potassium:
355
mg
Fiber:
3
g
Sugar:
16
g
Calcium:
71
mg
Iron:
1.8
mg