A super simple recipe for Oven Baked Pita Chips. A crunchy snack that is perfect for scooping up your favourite dips or for crumbling into a salad. Making pita chips is fun and easy.
As an Amazon Associate, I earn from qualifying purchases.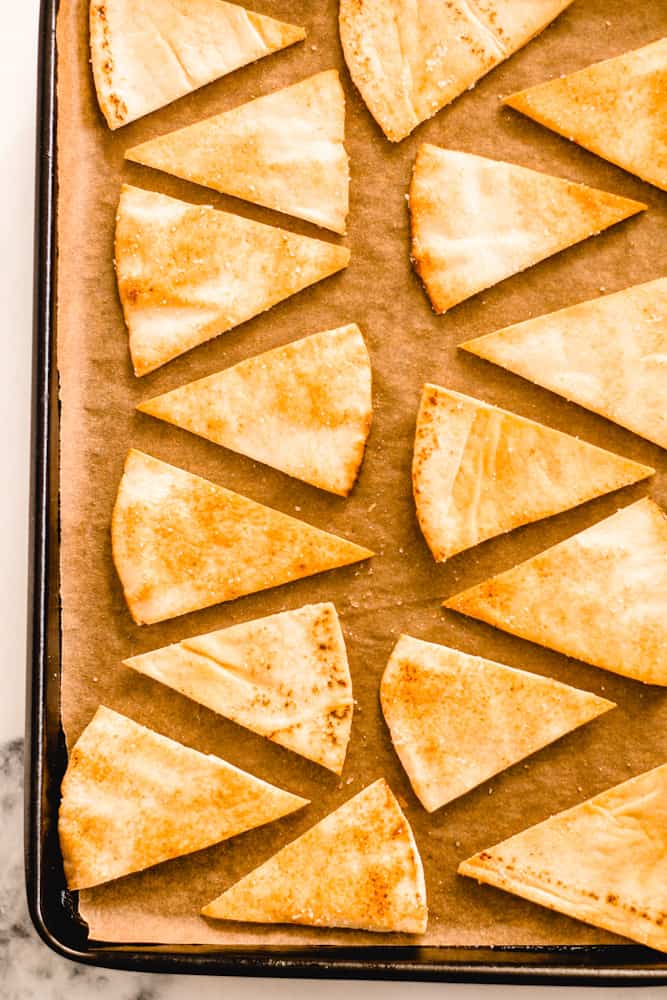 This baked pita chips recipe is a quick way to get a healthy snack on the table. Instead of greasy potato chips, these pita chips are crisped up in the oven meaning much less fat. Bonus!
You can enjoy all kinds of healthy dips with these pita crackers like homemade guacamole or classic hummus.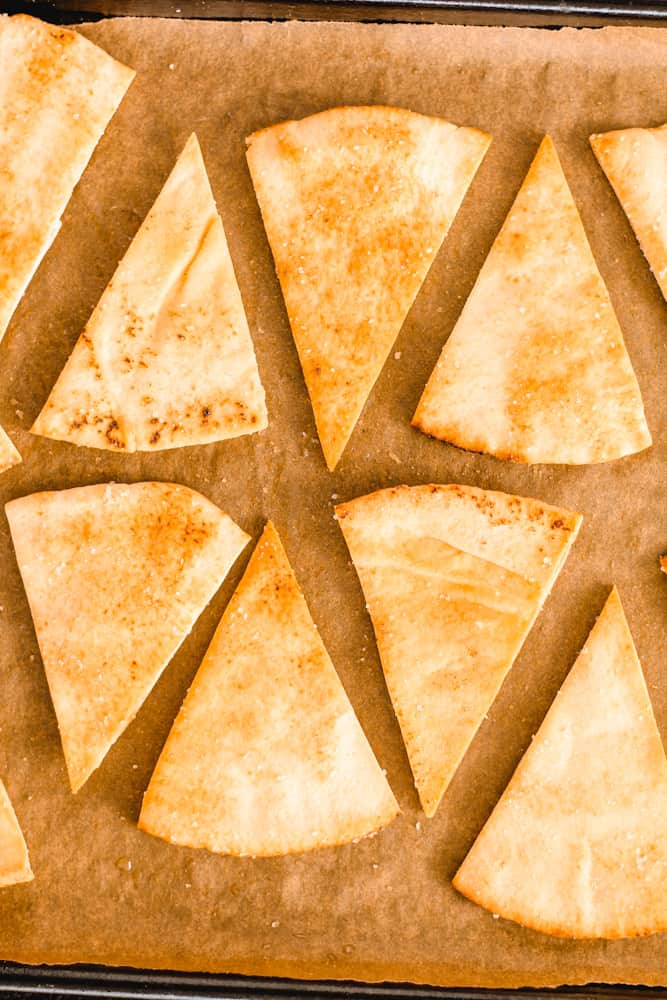 That's it friends! Don't you just love a short ingredient list?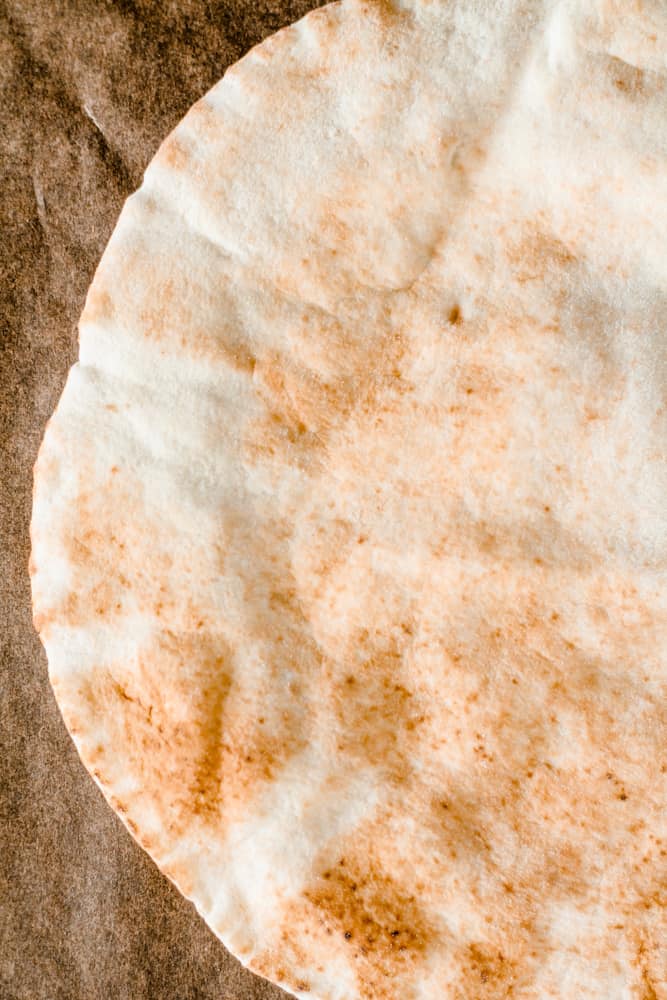 It's an easy process to make these too! First, cut the pita into triangles.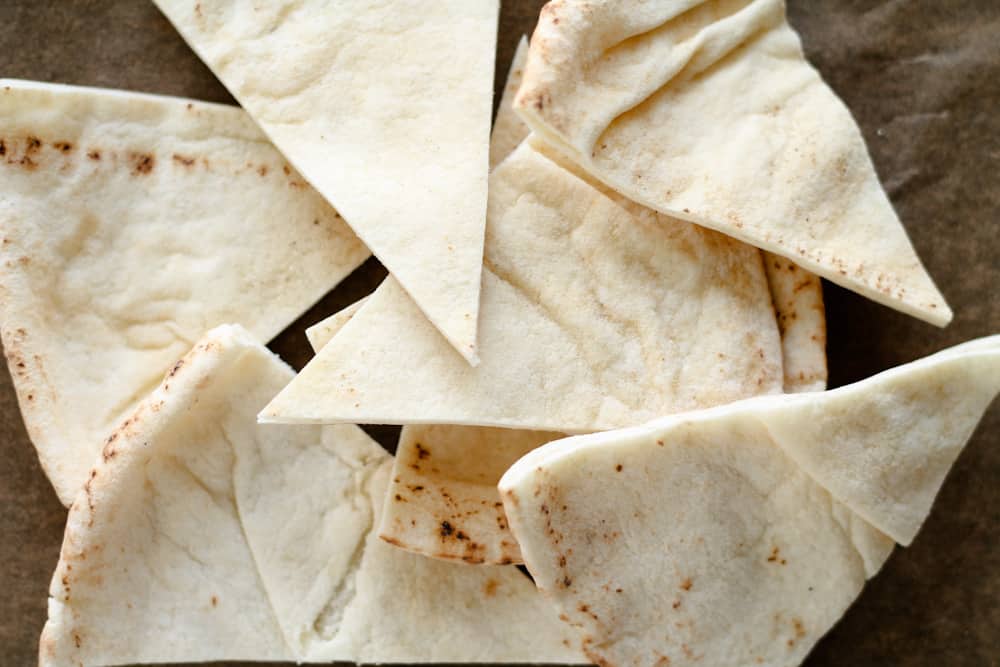 Next, coat with the oil and season with a bit of salt.
Finally, arrange them on a baking sheet and pop them into the oven to bake.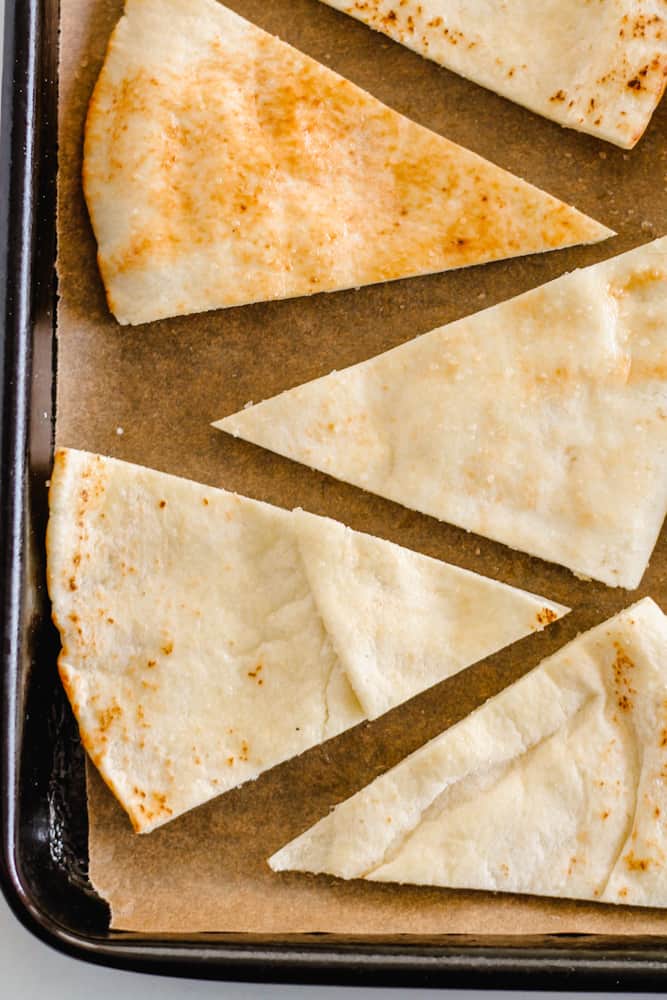 They turn from soft and doughy to crispy and crunchy.
Perfect!