These mouthwatering Maple Vanilla Cashew Protein Bars not only keep you full and satisfied they are also super delicious. Creamy cashews and vanilla protein powder combine with sweet, pure maple syrup and luscious salted dark chocolate to make for one really enjoyable snack.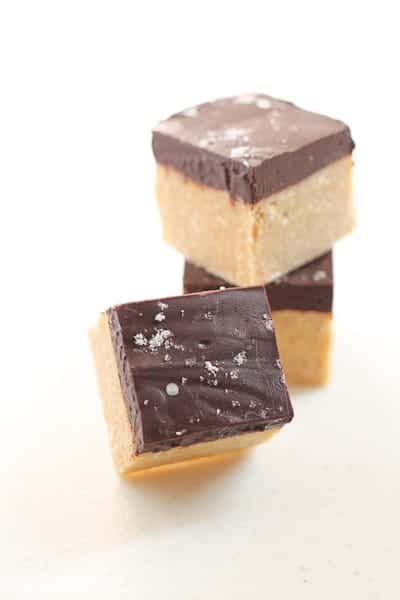 These yummy Maple Vanilla Cashew Protein Bars are a true reward! Each bite is positively blissful.
Cashew nuts are just such a decadent treat and these bars are a tasty way to showcase their goodness. Cashews and coconut make up the base, naturally sweetened with maple syrup and the topping is a thick layer of dark chocolate, made all velvety and lush by melting it together with coconut oil.
A dusting of flaked sea salt on top is the ultimate finale.
{ 0 comments }