If you're on the hunt for the perfect party appetizer, look no further than these Strawberry Brie Crostinis. So easy to make but taste anything but simple.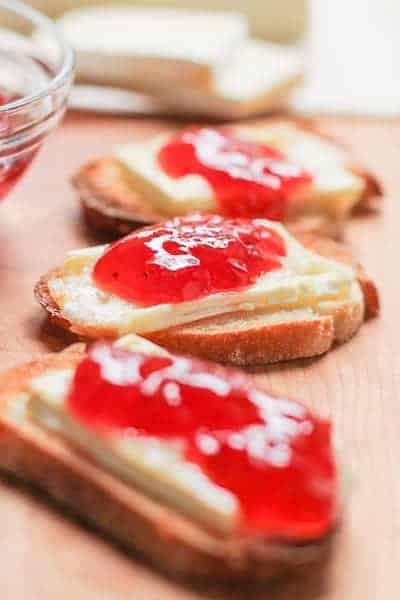 My inspiration for these super yummy Strawberry Brie Crostinis was Harry Styles. Harry Styles? Why is that, you ask? Well, let me tell you. 🙂
Every year at Oscar time, I hook up with a group of food bloggers to bring a variety of party friendly appetizers and snacks that match up with the theme from each Best Picture nominee. This year my movie is Dunkirk, starring none other than the aforementioned Harry Styles.
{ 12 comments }