These Rosemary Roasted Almonds are the perfect Fall treat. They are savoury and woodsy with a touch of heat. A healthy, gluten free snack recipe.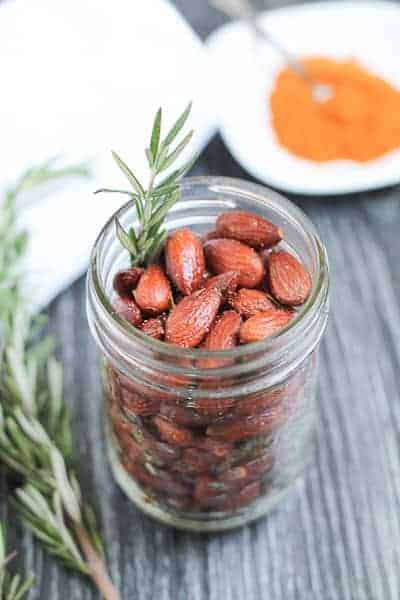 These Roasted Rosemary Almonds are a great snack for everyday but also fantastic for putting out at a party or bringing as a hostess gift.
These tasty almonds have a great crunch factor as well as a super flavourful spicy punch.
{ 6 comments }