I'm Sharon Rhodes, the founder, and foodie behind The Honour System. If you are looking to contact me, please check out my contact page.
I'm thrilled you found me! Originally from Victoria, BC, I now live in picturesque Vancouver, Canada with my soul mate of over 20 years, Joe.
Before settling down in this bustling metropolis we also lived in quaint Burlington, Ontario just west of Toronto, Canada, and the stunning city of Prague in Czechia, Europe.
Along the way, I have worked in some of the top international restaurants and hotels such as The Inn at Laurel Point, Spencer's at the Waterfront, Boulevard Kitchen, and the Westin Bayshore.
Exposure to world-class dining rooms, kitchens, and renowned chefs taught me the importance of attention to detail, organization, and efficiency. I gained valuable skills and experience that shaped my life.
This background has given me a deep understanding of cuisine, food preparation techniques, and flavor profiles.
I absolutely LOVE creating real food recipes and adapting comfort food classics with a healthier spin.
My inspiration comes from my Mom who was the quintessential homemaker. She baked bread and harvested veggies out of our massive backyard garden. Everything we ate was from scratch and made with so much love. My goal in life is to be half the superwoman she was.
Decades later, my happy place is in my kitchen. Organizing our weekly menu, finalizing the grocery list, and dominating the meal preparation.
What you'll find on The Honour System
Since 2013, I've been blogging and sharing my tried, tested, and true recipes with millions of readers from around the world. We focus on real food using real ingredients.
Drawing from my experience, I also regularly update these recipes with the most relevant, current information. I am always keen to answer reader questions so please feel free to ask me anything!
Fun Facts About Sharon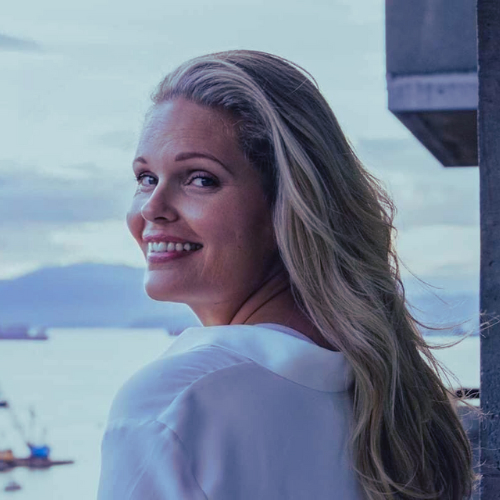 I'm a huge bookworm and before we moved to Vancouver I owned over 500 books which were all donated.
A lifelong music lover, I used to play the flute, ukulele, and piano.
I hate tomatoes! Cooked in sauces, etc. is fine, but raw tomatoes? Forget it. It is very ironic as my mom LOVED tomatoes and was even in the Guinness Book of World Records for growing the most tomatoes on one plant.
Reader Favorites
Getting Around
The Honour System has hundreds of posts dedicated to healthy, real food recipes. From breakfast to snacks, desserts, and main dishes you'll find delicious recipe ideas and endless inspiration.
As Seen In
Health and Wellness Disclaimer: The information on The Honour System is for informational purposes only, based on my own thoughts, knowledge, and experiences. You should not use this information to diagnose or treat a health problem without consulting a qualified health professional. The author is not to be held liable for any loss or other damages including but not limited to special, incidental, consequential, or any other damages.
This page was originally written on March 23, 2013, and updated on April 26, 2023.