Are you frustrated with a pot full of mushy or under cooked and crunchy brown rice? I am sharing with you my tips on How to Cook Brown Rice and it is the easiest method ever! Brown rice is a healthy option and cooking up a batch on the stove for meal prep will help you with your clean eating goals.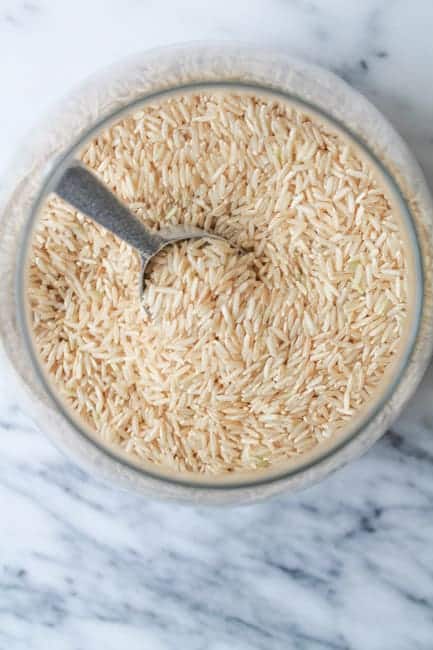 Is that a bold statement? The easiest method ever? Read on and you can tell me.
HOW TO COOK BROWN RICE
As someone who has cooked the equivalent of a mountain of brown rice, I feel as though I am qualified to assess how easy it is or isn't. I've tried the 'instructions on the package' method, the Alton Brown method, I've even mastered the 'forgot about the rice on the stove' method (not recommended).
I've tried it all and have found the answer!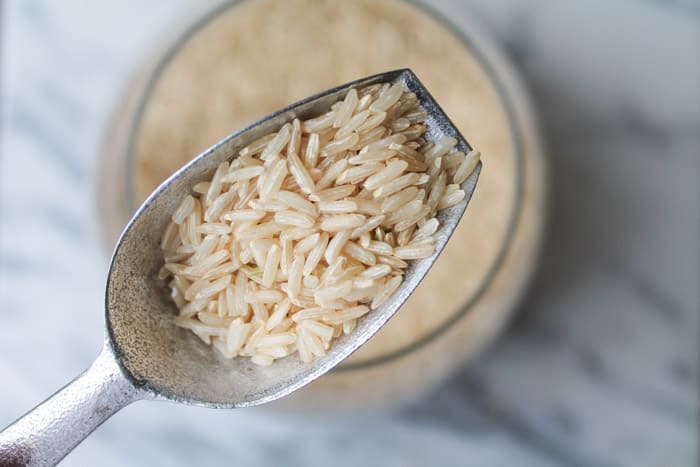 The two very important factors are taste and texture. You don't want gummy, you don't want burnt and you definitely don't want crunchy. Brown rice has a tendency to clump together and can be starchy.
Also, how do you cook brown rice quickly? This answers that question too.
So here we go.
You will . not . believe . how easy this is going to be.
I was reading through the comments of another blog on a post about how food guru Alton Brown makes his version of foolproof rice and stumbled across this amazing gem of advice.
Basically, cook the brown rice like you would make pasta.
Boom.
Boil up a saucepan full of salted water. Pour in the rice, stir, cook, drain, rinse. Repeat every week! 😉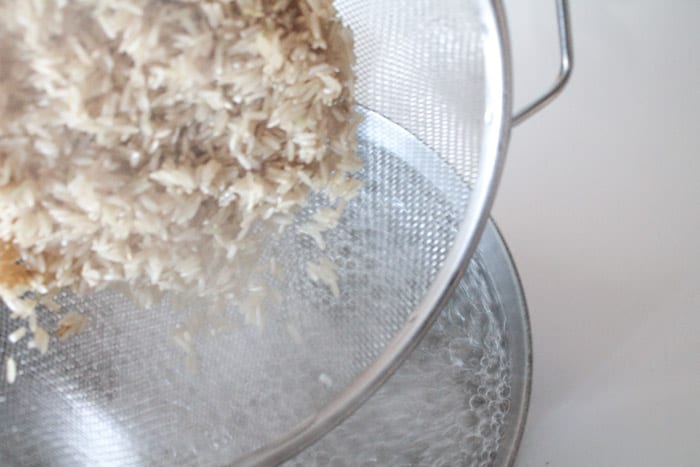 No starchiness, no clumps of gluey yuck. You can even taste test it to your liking like you would test to see if your pasta was done to a perfect 'al dente'.
I know it's probably weird (if it's not weird to you we could for sure be best friends) but it makes me so giddy every time I think about how simple cookin' up a batch of brown rice is going to be from this day forward.
The recipe below is two cups of dry brown rice which yields four servings. However, doubling up is a good idea. It's always smart to have cooked grains on hand for the week to toss into a dinner salad or veggie enchiladas. It's  great way to add fibre and staying power to your meals.
How do you cook your brown rice?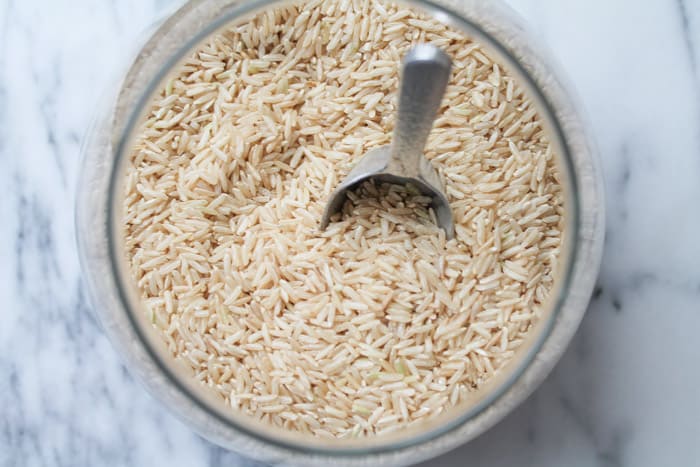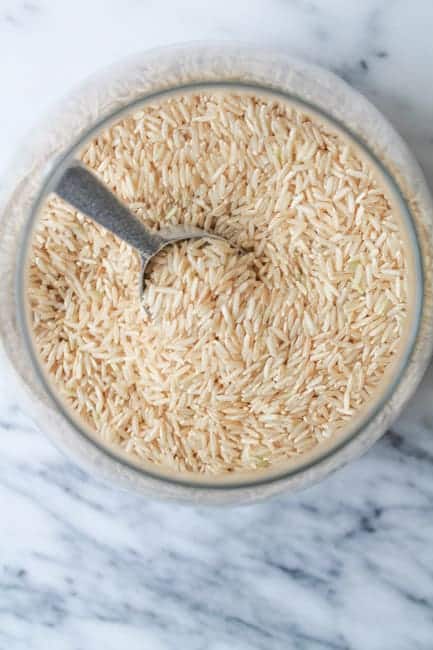 How To: Cook Brown Rice – The Easiest Method Ever!
Keyword:
gluten free recipes, how to cook brown rice
Instructions
Bring a large sauce pan of salted water to boil

Meanwhile, rinse your brown rice well

Add the rinsed brown rice to the boiling water and set your timer for fifteen minutes. Stir periodically to make sure nothing is sticking to the bottom

Test the texture of the rice after ten minutes and every minute after until it's cooked how you like it. I find fifteen minutes is perfect

Drain the rice and rinse with hot water. Serve warm