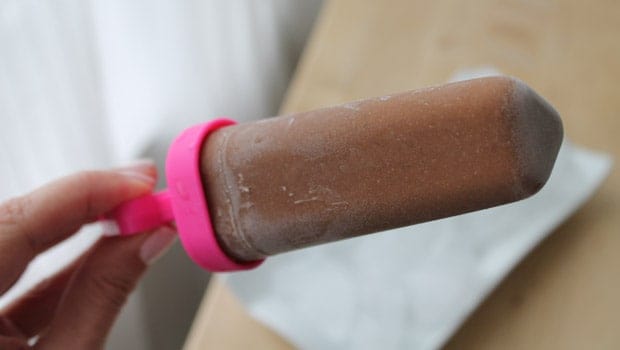 Well, we started the week off with chocolate and I thought it apropos to end the week with chocolate. This is a spin off of a favourite of kids of all ages, the fudgesicle.
But instead of high fructose corn syrup and refined sugar this version is made from natural ingredients. It is totally guilt free and totally vegan. Oh, and one more thing…it's totally friggin' delicious! Creamy, fudgy and completely satisfying, you won't miss out on all the crap that they add into the store bought product. If you have kids, this is a great recipe for them to get involved in the kitchen by helping you with the prep work. All you need to do is measure and blend. Although they may be a little freaked out when they see the secret ingredient. It's what gives these fudgesicles their creamy, velvety texture.
Drum roll please……
Avocado!
That's right, avocado! Plop a ripe avocado into your blender with some almond milk, cocoa powder and vanilla and in a few hours you will have made magic in your freezer. It's fun to try to get people to guess the secret ingredient. They will never get it, I swear. But really, no one is going to care as they will all be busy slurping away on their tasty frozen treats.
The important thing to start out with is BPA free popsicle molds. I picked mine up at Stir Kitchen Store in downtown Burlington. BPA has been linked to heart disease, intestinal damage and infertility just to name a few so please be aware of it and do your very best to avoid plastics and other items like tin cans that contain BPA.
Throw all the ingredients into a blender and on a lower speed, blend everything together. Once all the chunks of avocado are gone and everything is smooth, pour your mixture into the molds and freeze for about 6 hours.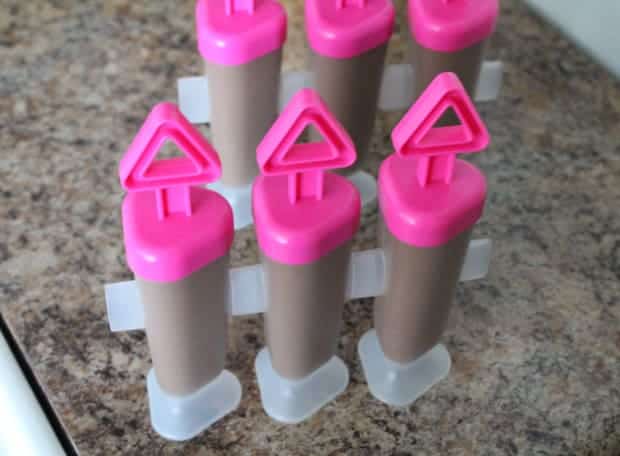 Then…boom! Fudgy goodness that's sure to be a crowd pleaser:)
As an Amazon Associate I earn from qualifying purchases.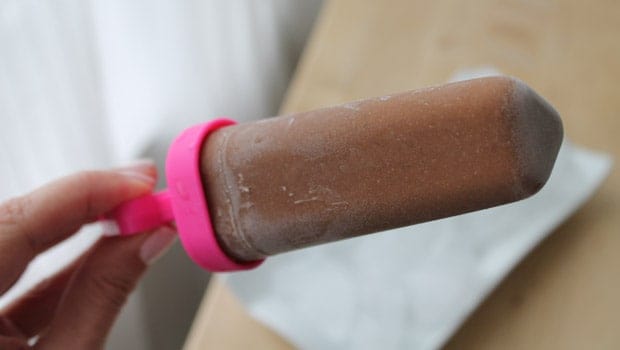 Vegan Fudgesicles
Keyword:
Vegan Fudgesicles
Instructions
Combine all ingredients in a blender and blend on a low speed until there are no chunks of avocado remaining and the mixture is smooth and bubbly

Pour into popsicle molds and freeze for 6 hours or overnight

Run mold under hot water to loosen before eating