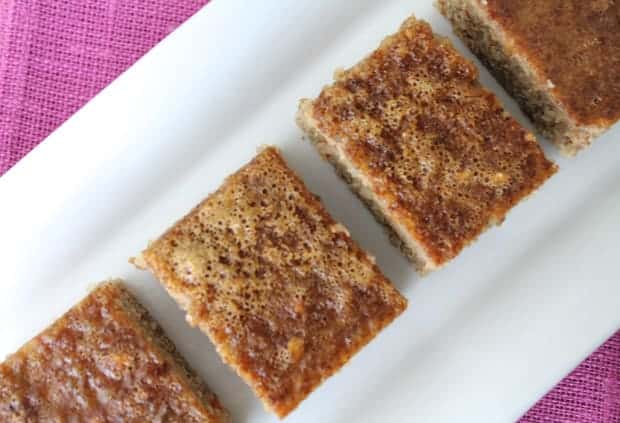 One of the best tips for eating well is to be prepared. Have your fridge and cupboards stocked with healthy options so when the need to snack hits you, there are quality items to choose from. One thing I always do is make extra grains when I cook. For example, this week I made quinoa bolognese for dinner and when I was cooking up the quinoa I made additional portions and set aside the extra in the fridge. It's great to throw in a salad or in this case make a delicious baked dish, sweetened with maple syrup.
Packed with protein from the quinoa and eggs, this bake is easy to whip up and full of nutrients to fuel your engine. Let's get started!
Get out your leftover quinoa and mix in some almond butter.
In a seperate bowl mix together eggs, almond milk, cinnamon and maple syrup.
Combine everything, pour it into a parchment lined baking dish and pop it into the oven. I used an oven proof glass baking dish so my cook time may be a little longer than using a non stick pan.
Once it is set and golden on top, take it out of the oven and remove it from the baking dish. Peel off the parchment paper and set your bake aside.
Cut into squares and enjoy!
This is a great option if you have a crowd to feed for breakfast or drop it into a covered container and keep it in the fridge. They even taste great cold with a spoonful of almond butter on top.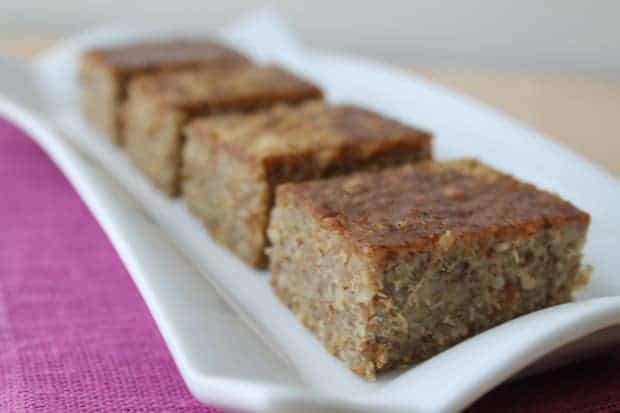 This recipe was adapted from here.
As an Amazon Associate I earn from qualifying purchases.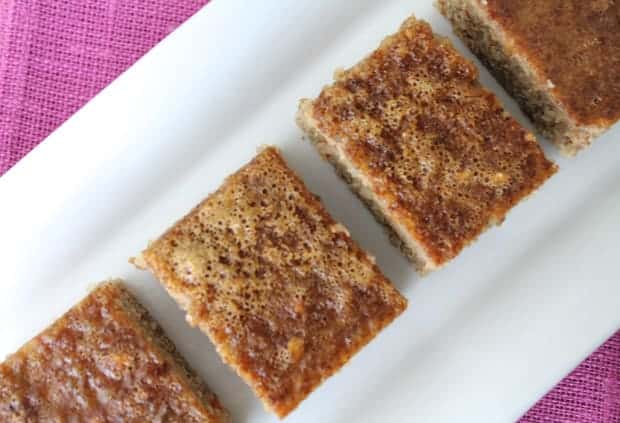 Maple Cinnamon Quinoa Bake
Course:
Breakfast, Dessert
Keyword:
Maple Cinnamon Quinoa Bake
Instructions
Preheat oven to 375 and line 8 x 8 oven proof glass baking dish with parchment paper

In a large bowl mix cooked quinoa with almond butter and set aside

In a separate bowl mix together the remaining ingredients then combine with the quinoa and mix everything together

Pour mixture into the parchment lined baking dish and bake for 35 minutes until set and golden on top

Remove the bake from the parchment paper as it will steam and cool completely

Cut into squares