A great side dish or filling for a burrito bowl, this Cilantro Lime Brown Rice recipe is a tasty addition your meal. Gluten Free, Vegan and full of that fresh cilantro flavour.
CILANTRO BROWN RICE
Hey hey, people! Today I have something wonderful to share with you all.
Since moving to Vancouver, as I admitted in my last post, I have been somewhat M.I.A in the kitchen and more present at the counter of my local Chipotle's restaurant.
Shame, shame, shame, I know. 😉
But, in the spirit of silver linings, I never would have discovered Cilantro Lime Brown Rice if not for my time at the quick service food chain.
I like that Chipotle offers options like responsibly raised meat, organic tofu and finally, and most importantly to this post in particular, they offer both white and brown rice.
Why would anyone pick the bleached out, crappy version of rice when the far superior choice is available. It's equally delicious folks!
Seriously!
So, here I am, forking out my $12 for a Chicken Burrito Bowl with guacamole for the umpteenth time, when it dawned on me.
I can make this.
I'm a freaking food blogger for cripes sake!
Really, Chipotle is what nudged me back into cooking/baking/blogging mode after a few months hiatus. Thanks buddy. 😉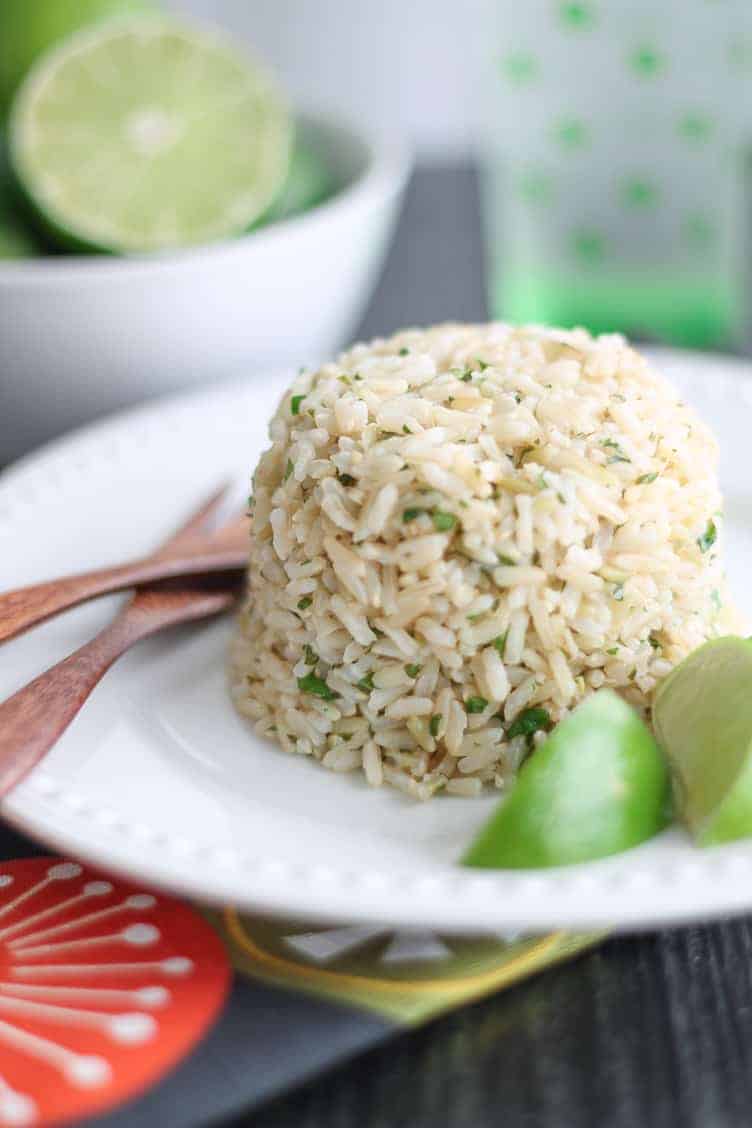 What you need to make Cilantro Brown Rice:
brown rice
lime
cilantro
garlic
olive oil
sea salt
This Cilantro Lime Brown Rice is perfect as a side dish or burrito filler. Leftovers warm up nicely.
You can use my brown rice cooking technique for this recipe, if you haven't tried it. It's my go-to for perfectly cooked, non-mushy brown rice.
Do you have an Instant Pot? Use this recipe to guide you to consistent and fool proof brown rice.
Either way, stove top or Instant Pot, you must try this.
Enjoy!
MORE HEALTHY BROWN RICE RECIPES:
*Originally posted April 22, 2016. Updated January 16, 2019*
Be sure to follow me on social media! I love pinning to Pinterest, sharing on Facebook and posting pics to Instagram. See you there. 🙂
As an Amazon Associate I earn from qualifying purchases.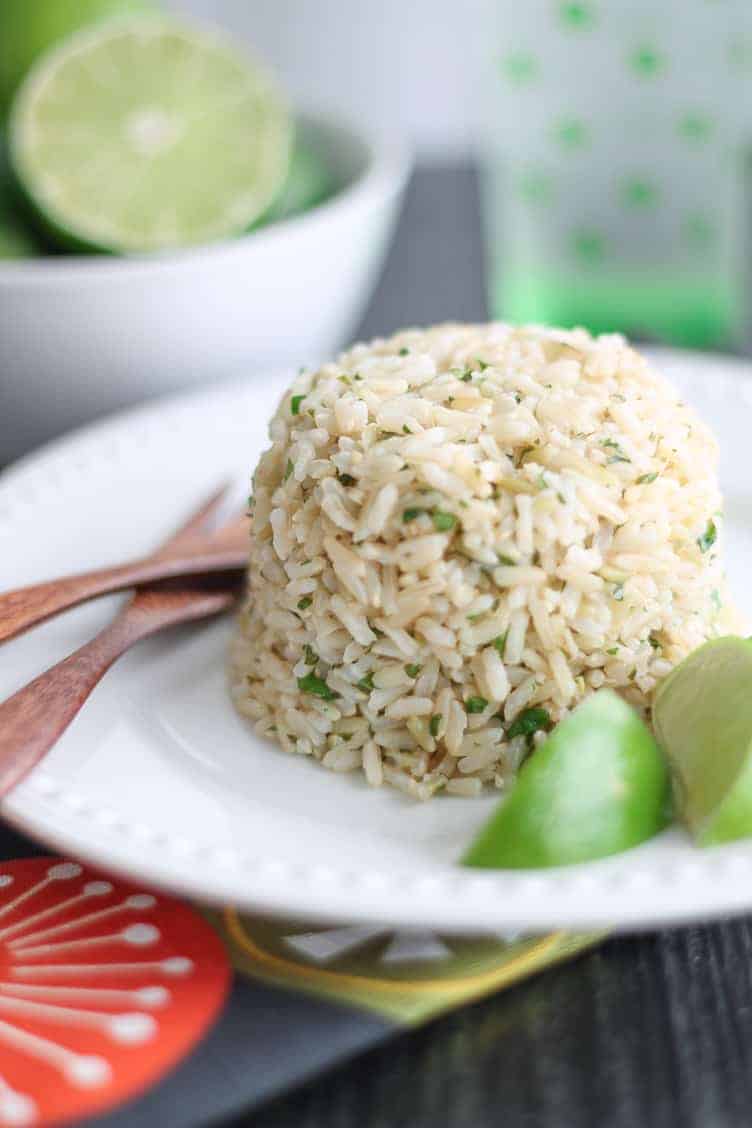 Cilantro Lime Brown Rice - Gluten Free + Vegan Recipe
Keyword:
cilantro lime brown rice
Instructions
Cook the brown rice, using the method linked in post. Leave the cooked rice in the strainer after the water is poured out and set aside

In a medium sized bowl, whisk together the lime juice, olive oil and sea salt. Stir in the minced garlic and cilantro. Add the cooked and warm rice to the cilantro lime mixture and stir well to coat all of the rice

Serve warm.