Chia Pudding with Granola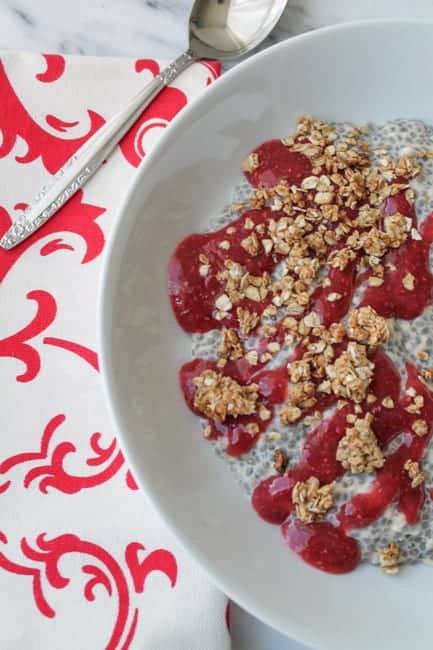 Whew! What a title! 😉 While I'm not vegan nor do I suffer from celiac disease, I do recognize that many people follow either a gluten free or vegan diet and want those to know that The Honour System is a good resource for them. And truthfully, a lot of what I eat and/or cook with is naturally gluten free or vegan. Bonus!
Paleo, though? I still don't quite get it. No quinoa? Anyway, I digress. Back to the chia.
This is a third attempt for me at Chia Pudding.
It's been all . over . the healthy food scene for ages and being the enormous chia fan that I am I really wanted to just fall head over heels in love with it. It didn't happen that way though. The first couple of times weren't workin' for me. Maybe the relationship between me and the chia pudding just wasn't meant to be.
However, I'm a determined type character and was typically determined to make this happen. One can never have too many on-the-go, healthy breakfast recipes and this one is so easy.
Once you have prepped your jar of healthy goodness, it gets the cold shoulder in the fridge overnight. It transforms into a thick pudding.
Before:
After:
This is what I have not been in love with. Pretty blasé in my opinion.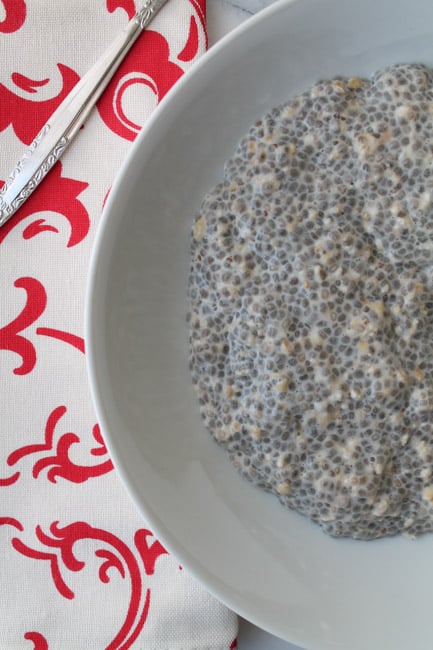 So, to kick it up a notch?
Enter Strawberry Chia Seed Jam.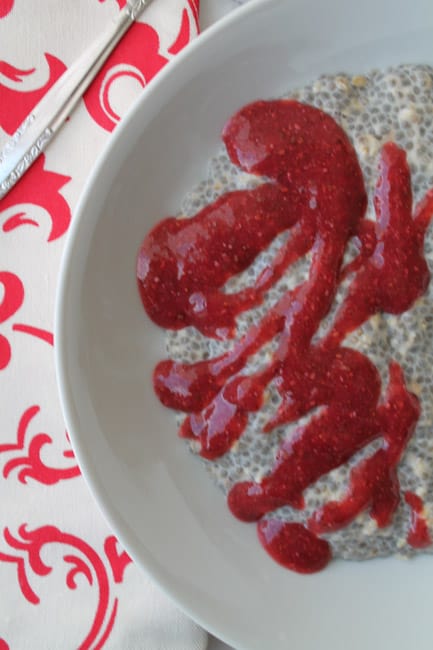 Like cupid's arrow, this jam brought my chia pudding to life. And I didn't stop there. No, I kept going and added on a generous handful of Vanilla Almond Granola.
Heaven.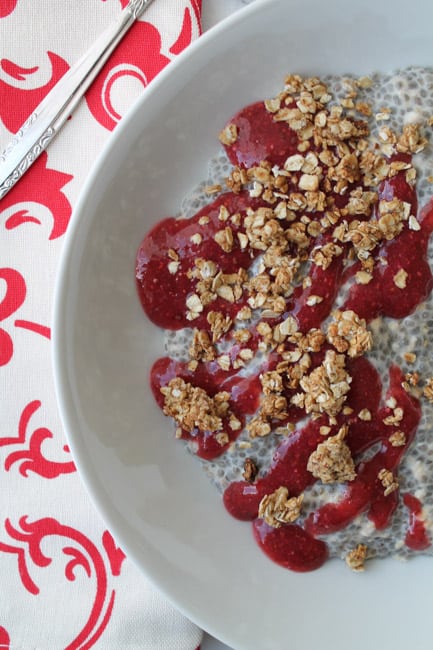 Chia Pudding, Strawberry Jam, Granola, BOOM! 🙂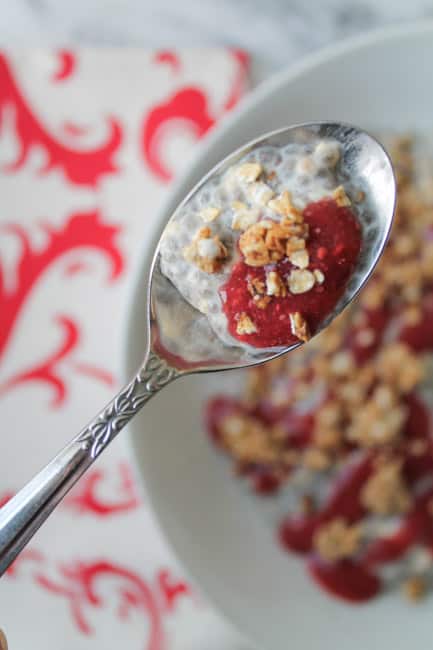 Mix it all up and dig in!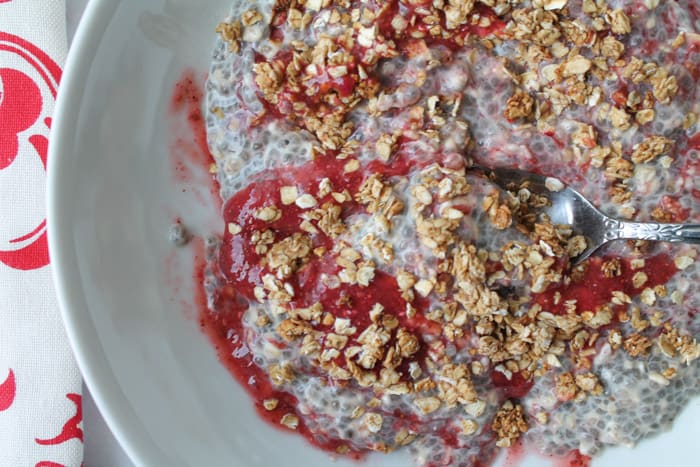 That crunch factor was just what the love doctor ordered. Between that and the syrupy natural sweetness of the berries my feelings about chia pudding have really changed. I just might see a future here. 🙂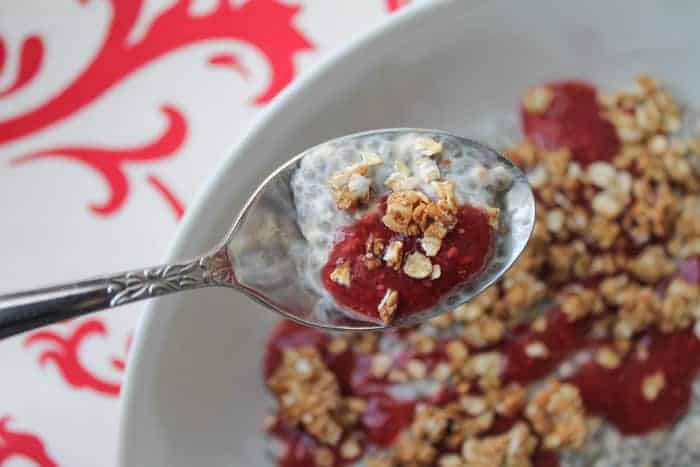 As an Amazon Associate I earn from qualifying purchases.
Chia Pudding with Granola & Strawberry Jam – Vegan & Gluten Free
Instructions
In a jar, combine the chia seeds, rolled oats, maple syrup, vanilla and almond milk

Mix well, cover with a lid and pop into the fridge overnight

In the morning, stir the chia mixture to evenly combine

Pour into 2 bowls and top each with chia jam and granola
Nutrition
Calories:
557
kcal
Carbohydrates:
62
g
Protein:
16
g
Fat:
26
g
Saturated Fat:
3
g
Sodium:
346
mg
Potassium:
500
mg
Fiber:
16
g
Sugar:
17
g
Vitamin C:
0.7
mg
Calcium:
517
mg
Iron:
5.3
mg