Smoky Chicken & Bean Soup – Gluten Free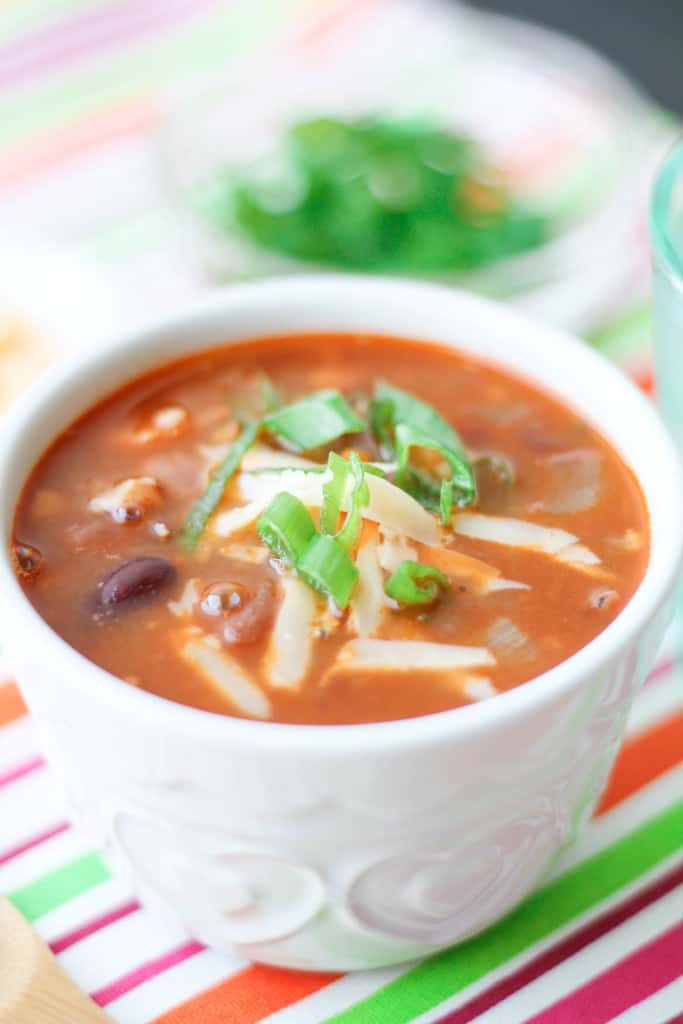 This creation was one of those 'clean-out-the-cupboards' soups that turned out incredible. There have a couple of cans of beans in the cupboard needing to be used and I've been chipping away at this bottle of liquid smoke for awhile now. It turned into the key ingredient in this Smoky Chicken & Bean Soup.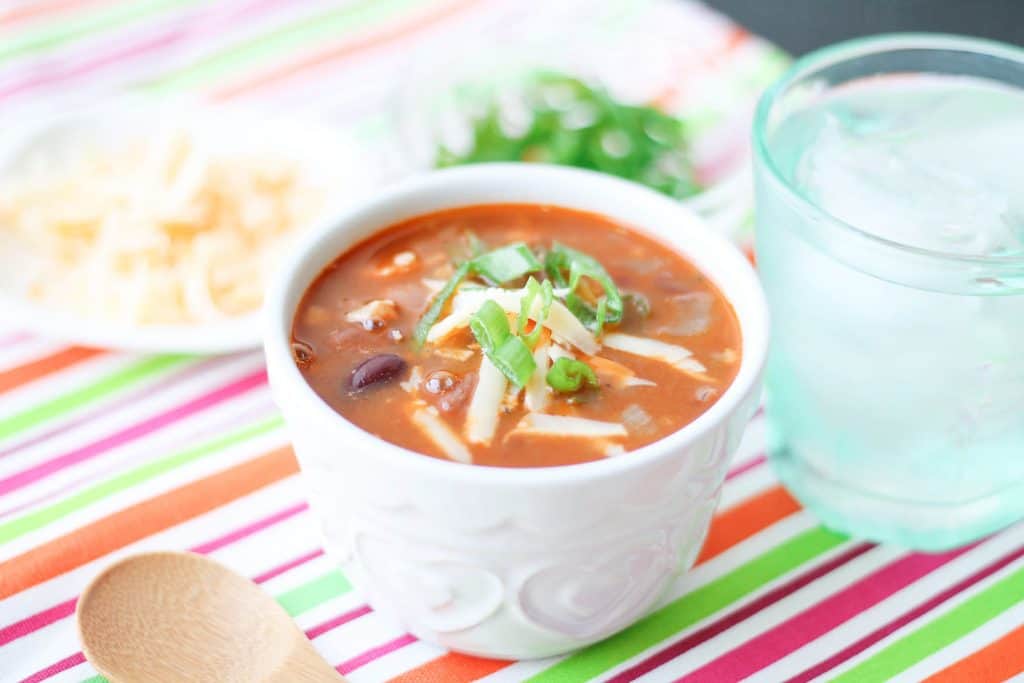 Why the clearing out of the cupboards, you ask? Let me tell you. You might remember me mentioning some BIG news last week? Well, here it is:
We're moving!
We are bound for beautiful Vancouver, BC at the end of the month. And yes, that's next week.
Holy smoke (-ey Chicken & Bean Soup! 😉 ) !! This is almost a complete cross country move from where we currently live in Burlington, Ontario, just west of the 'big smoke', Toronto. There seems to be a smoky theme to this post, doesn't there? Lol.
If you've been reading for awhile you've seen my travel posts of many trips out to BC, which is where I'm originally from. I grew up on an island, in Victoria, and made the move to the Toronto area over fifteen years ago, because I didn't want to wake up one day, an old woman and never lived anywhere else. I met Joe almost immediately. We travelled to Europe together and lived in the historic city of Prague.
More recently, however, we've kind of lost that adventurous spirit.
For the last number of years we have settled comfortably in Burlington. It's a sleepy lakeside city with a strong sense of community. It's safe, clean, and pretty and we are steps from the lake. It is a great place to retire or raise a family. The only thing is, we are not retired and our family has recently dwindled to just us two.
So it's time to shake it up and we like to do it BIG. Like give up our apartment, sell our furniture, ship the car and fly to the west coast. Yeah, big. Our mindset was, why aren't we living by the ocean? Both of us love the city of Vancouver.
So that's the BIG news.
I'll try to maintain posting, even if it's sporadic for the time being. I will be getting back to regularly scheduled recipes once the dust settles and we've set foot on Pacific soil.
Meanwhile, soup! 🙂
It's quick, easy and smoky delicious. I had some leftover cold chicken in the fridge which made it even easier. It also helped with the task of using up any and all groceries in the kitchen. The soup made the rounds at work and happily slurped up by appreciative co-workers.
I think they're gonna miss me. 😉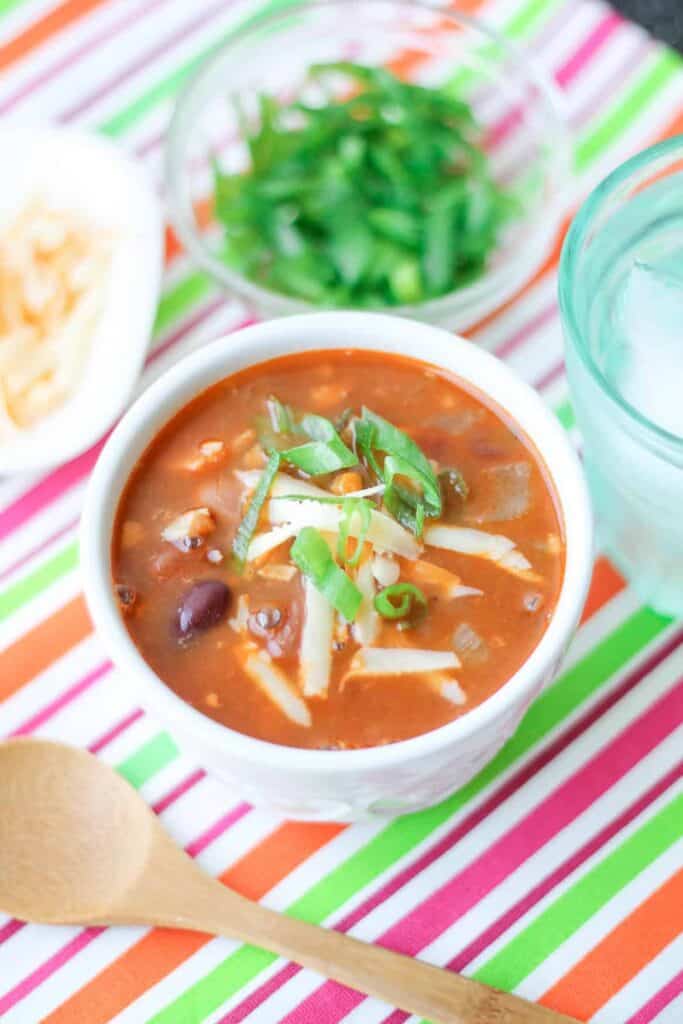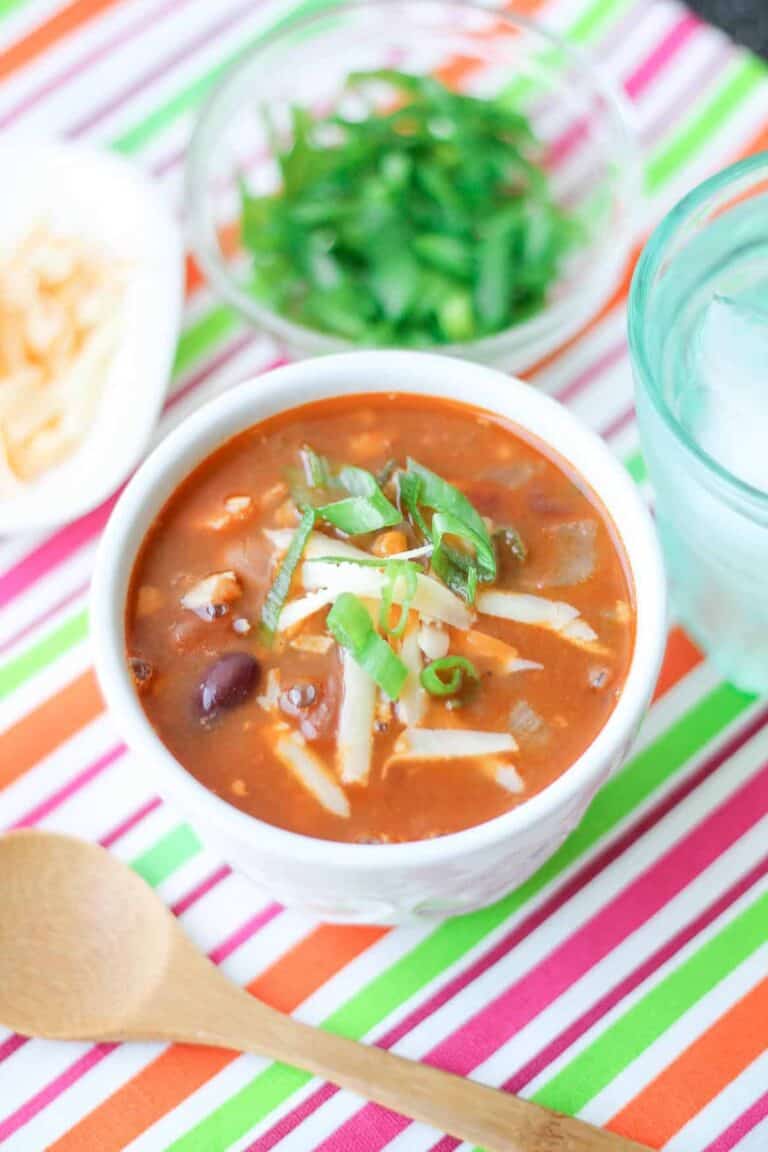 As an Amazon Associate I earn from qualifying purchases.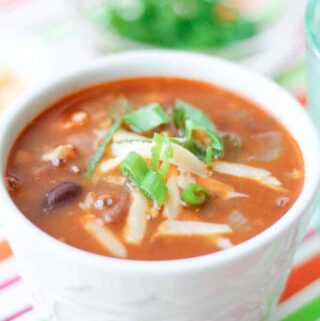 Smoky Chicken & Bean Soup - Gluten Free
Instructions
In a large soup pot, heat oil over medium low. Add the diced onion and stir. Cook, stirring occasionally until softened, 3-5 minutes. Add the minced garlic and stir for another minute

Stir in the cumin, smoked paprika. Add the liquid smoke, tomato sauce, mustard, apple cider vinegar, coconut aminos, beans, chipotle peppers and cooked chicken. Season it all generously with sea salt and fresh pepper, then pour on the chicken broth.

Bring to a low boil, then lower the heat to low and simmer for about 30 minutes

Serve with grated cheese and green onions, if desired
Nutrition
Serving:
4
Calories:
385
kcal
Carbohydrates:
35
g
Protein:
28
g
Fat:
14
g
Saturated Fat:
3
g
Cholesterol:
53
mg
Sodium:
1277
mg
Potassium:
853
mg
Fiber:
11
g
Sugar:
4
g
Vitamin A:
315
IU
Vitamin C:
21.5
mg
Calcium:
70
mg
Iron:
4.2
mg