Quinoa "Mac & Cheese" – Gluten Free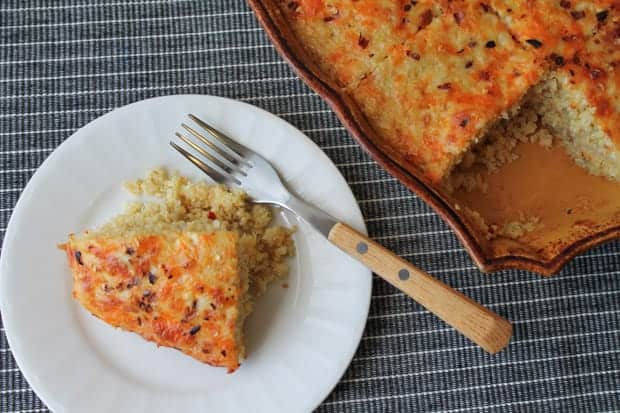 Hello All! I'm back to posting recipes after my trip to BC. If you missed it, check out Part 1, 2, 3 and 4. Thanks for indulging me in the recaps of my vacation. Part of the fun of having a blog is that it is also a personal journal of sorts. Many years from now, I can look back and re-read these posts and relive the special memories they hold.
The other fun part of blogging is sharing recipes like this one:)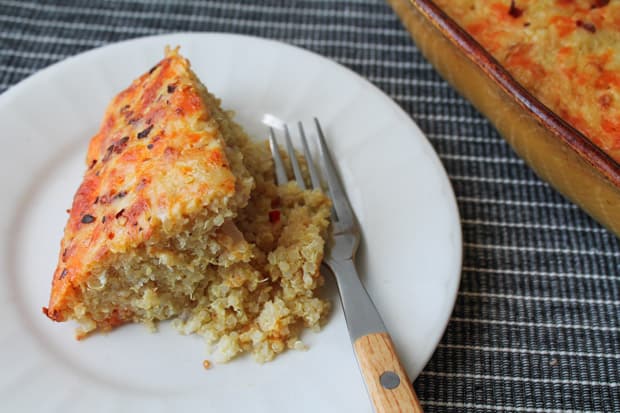 If you live a gluten free lifestyle or just avoid wheat, you may feel like you miss out on certain comfort foods like pasta, for example. Well, deprive yourself no longer! I have substituted quinoa in the past for pasta, like with my quinoa bolognese, and now I have another great way to use this super nutritious, grain like seed.
Quinoa "Mac & Cheese"!
This is an unbelieveably easy dish to make and has all the cheesy goodness and flavour of the original. I wanted to make it a vegetarian meal, so instead of using my recipe for chicken flavoured quinoa, I simply used water seasoned with sea salt, pepper, onion and garlic to cook the quinoa.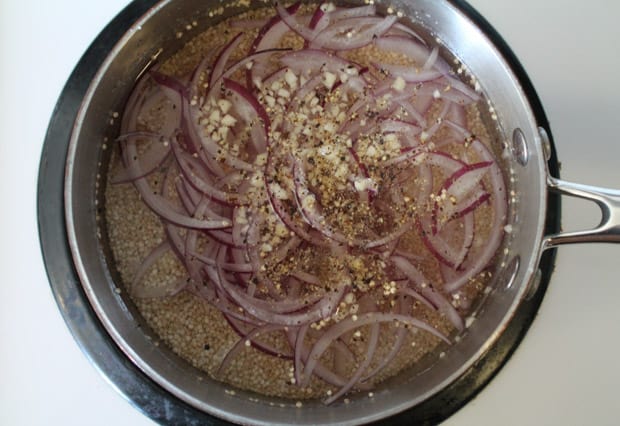 Meanwhile, in a large mixing bowl, whisk together eggs and milk. Add in the grated cheese and since I like a little spice, I also added in a hefty amount of chili flakes. Fold in the cooked quinoa.
Then pour the soupy mixture in to a baking dish.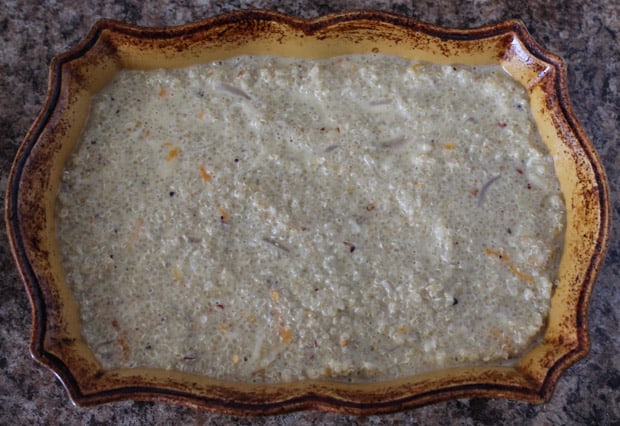 Since this is meant to be a comfort food meal, I topped it with more shredded cheese and, since I live on the wild side, more chili flakes!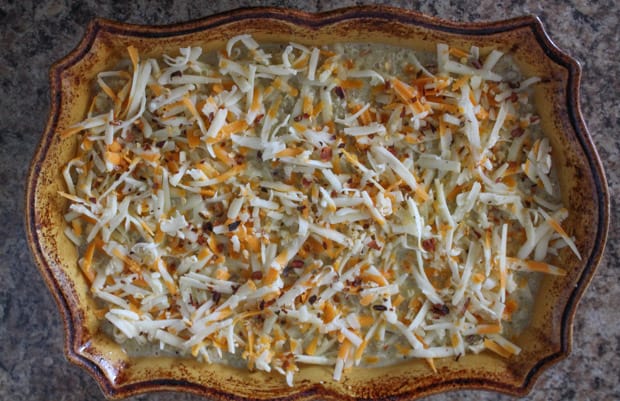 The result is cheesy, savoury meal that will make you forget all about the old version of mac and cheese and never look back.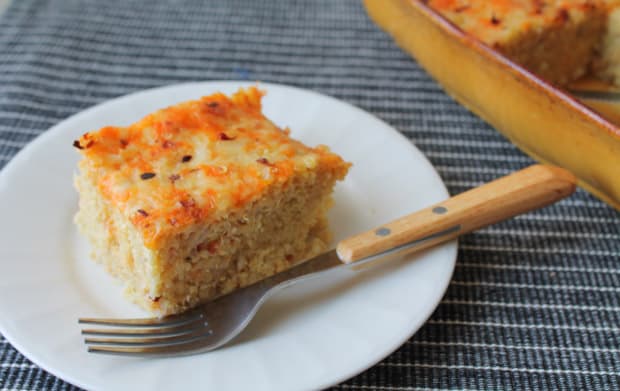 This recipe is a good basic base and all kinds of things could be added in. If you want to bump up your veggie intake, I could see adding in bell peppers or tomatoes. If you like some spice, douse it with hot sauce or salsa. Some serving suggestions would be to have a nice green salad with it or serve up a side of steamed broccoli or beans. It's also reminiscent of my Cheesy Kidney Bean and Brown Rice Bake, which is gluten free as well.
Not only is this meal absolutely delicious but it is also fabulous for leftovers. I'm no tea leaf reader but, I forsee this dish being heavy in your dinner rotation. I know it is in mine:)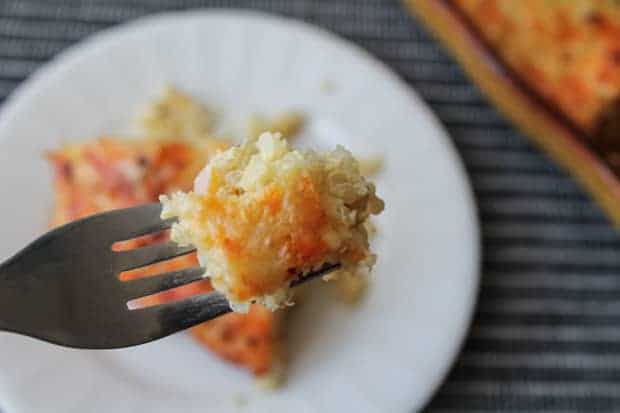 As an Amazon Associate I earn from qualifying purchases.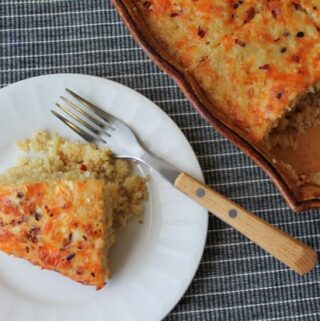 Quinoa "Mac & Cheese"
Ingredients
½

small red onion

thinly sliced

2

cloves

garlic

minced

1 ½

cups

quinoa

rinsed

2 ½

cups

water

2

eggs

1

cup

milk of choice

2 ½

cups

shredded cheese

2

tbsp

chili flakes
Instructions
In a medium sauce pan, bring the onion, garlic, sea salt, pepper, rinsed quinoa and water to a boil. Cover and reduce heat to a simmer for 10-15 minutes, until all the liquid is absorbed. Remove from heat and set aside for 5 minutes

Preheat your oven to 350

Meanwhile, in a large mixing bowl, whisk together the eggs and milk. Stir in 1 ½ cups of cheese and 1 tbsp of chili flakes, then fold in the cooked quinoa

Pour the mixture (it will be 'soupy') into a 9x13 baking dish and sprinkle the remaining cheese and chili flakes over top

Bake for 25-35 minutes

Let stand for 5 minutes before slicing
Nutrition
Calories:
354
kcal
Carbohydrates:
32
g
Protein:
19
g
Fat:
16
g
Saturated Fat:
7
g
Cholesterol:
95
mg
Sodium:
382
mg
Potassium:
414
mg
Fiber:
4
g
Sugar:
3
g
Vitamin A:
1250
IU
Vitamin C:
1
mg
Calcium:
326
mg
Iron:
2.9
mg