Do you ever have those times where you just need something chocolate? I do … frequently … With these cookies my chocolate cravings are satisfied and I can feel good about the healthier, less refined ingredients.
Imagine a brownie shaped into a cookie with the sublte sweetness of ripe banana. Sounds good, yes? Crisp on the outside, soft and chewy on the inside, these cookies are little champions of tastiness 🙂
I used spelt flour and whisked it together with cocoa powder and baking soda.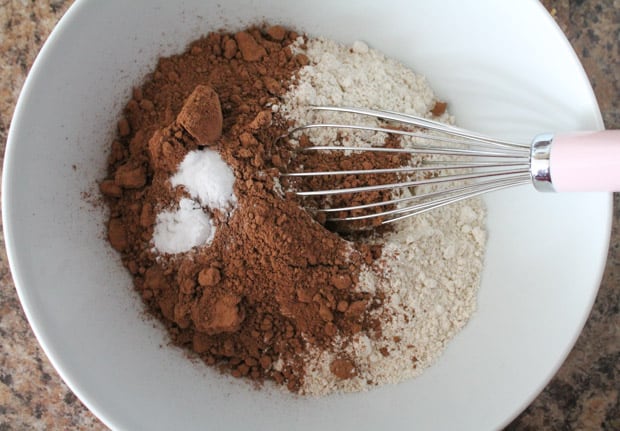 In a large bowl, I used my hand blender and creamed together a ripe banana, cane sugar, turbinado sugar, Earth Balance (vegan butter substitute), and vanilla.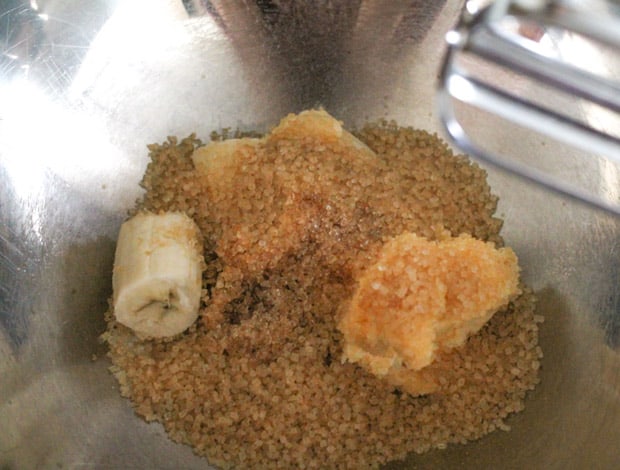 Combine the two and stir together. This will take some serious elbow grease as the dough is pretty thick. Dig deep and mix it together well.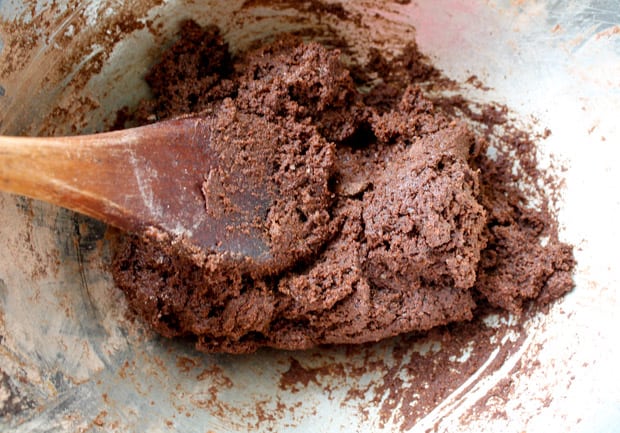 Add in some dark chocolate chips for that extra chocolate-y goodness.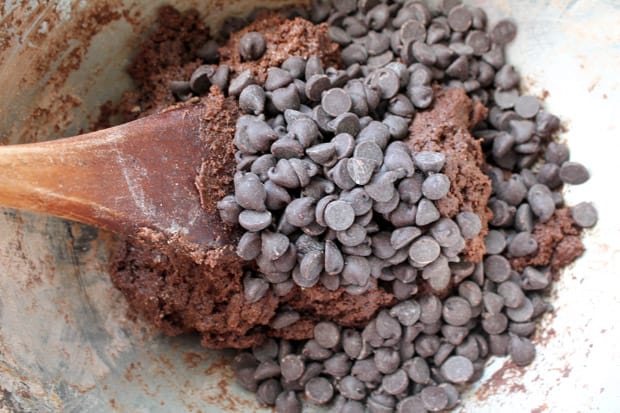 At this point, I tested the dough by taking a wee bite, then another, and another … you get the picture 😉 I always know a recipe is a winner when I can't stop eating the unfinished product!
Roll the dough into little balls, heaping teaspoon sized, and line them up on a parchment lined baking sheet. Using your finger, lightly press down the centre to flatten the balls just a tad. The cookies don't spread out to much so you don't need a lot of room in between the balls.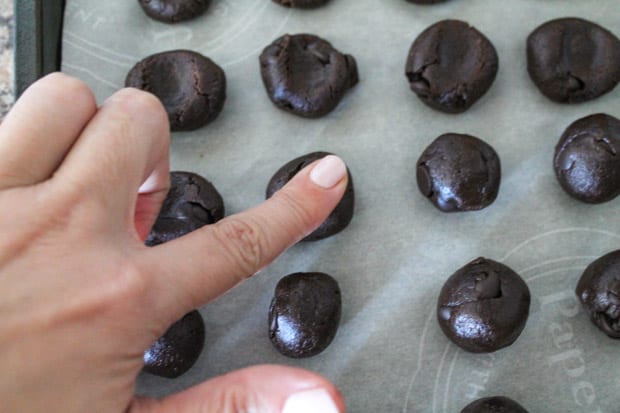 This recipe makes a lot of cookies. I counted 6 dozen! I know! They are on the small side and you can fit 3 dozen on each baking sheet. I can see these being a great option around the holidays when you are hosting guests or for gifting.
Bake for 10 minutes, cool on the pan, then transfer to a wire rack to cool completely.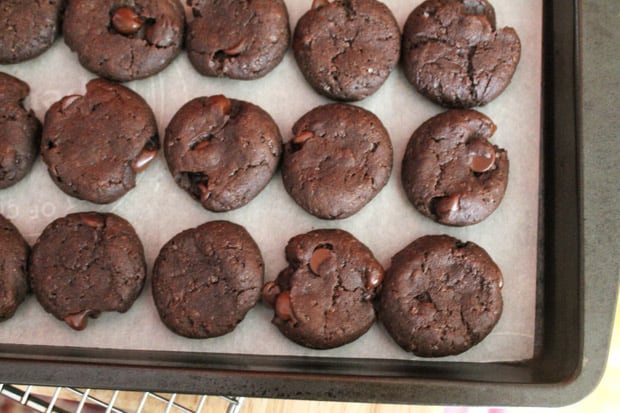 Promptly channel your inner child and enjoy these with an icy cold glass of milk. We did!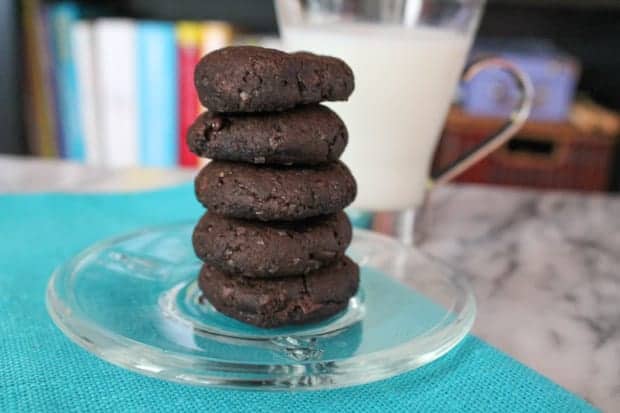 As an Amazon Associate I earn from qualifying purchases.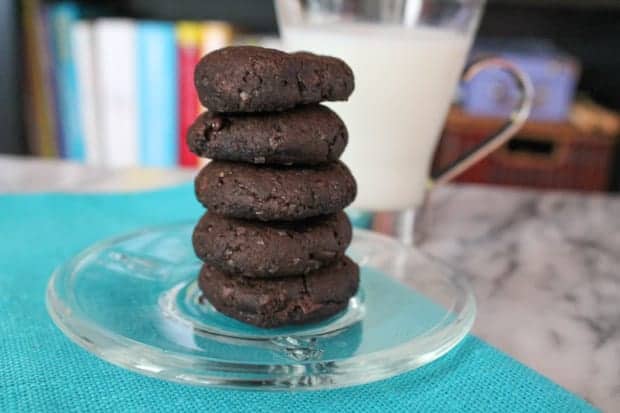 Vegan Banana Brownie Cookies
Keyword:
vegan banana brownie cookies
Instructions
Preheat oven to 350 and line baking sheets with parchment paper

In a medium sized bowl, whisk together flour, cocoa powder, baking soda and sea salt. Set aside

In a large mixing bowl, using a hand blender, cream together the softened Earth Balance, banana, sugars and vanilla

Stir in the dry mixture and mix until well combined, then stir in the chocolate chips

Roll dough into balls, about heaping teaspoon sized, onto the parchment lined baking sheets. These cookies won't spread out so there doesn't need to be a lot of space in between the balls. I fit 3 dozen on each sheet

Using your finger, lightly press down on each ball to flatten them out

Bake for 8-10 minutes

Let the cookies cool on the sheet for 5 minutes then transfer them to wire racks to cool completely
Nutrition Facts
Vegan Banana Brownie Cookies
Amount Per Serving
Calories 49
Calories from Fat 18
% Daily Value*
Total Fat 2g 3%
Sodium 13mg 1%
Potassium 36mg 1%
Total Carbohydrates 7g 2%
* Percent Daily Values are based on a 2000 calorie diet.