No Bake Chocolate Coconut Oil Cookies – Vegan & Gluten Free
No Bake Chocolate Coconut Oil Cookies. Bring on the warm weather and the no bake treats!! ? These super yummy cookies will be on repeat all . summer . long . Vegan and gluten free!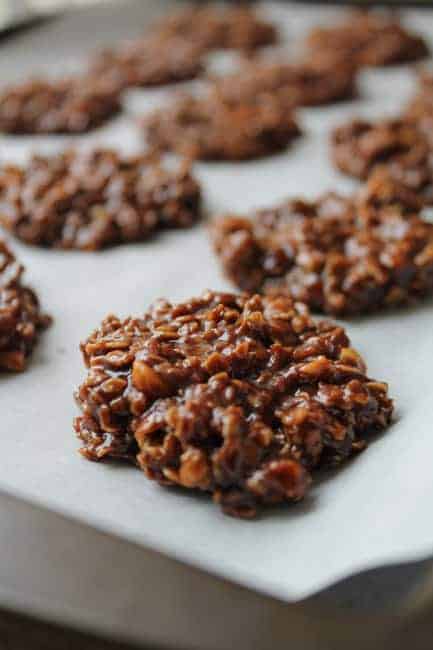 I love simple. Truth be told, I also love complicated but these cookies are not complicated. One pot and that's it. Easy breezy.
Another great thing about these cookies, besides the fact that they are super easy, is that instead of butter these babies feature coconut oil. The more I educate myself on the benefits of coconut oil the happier I get.
When something this delicious and versatile is so healthy for you I do little dances of joy. You know those non-believers, like those skeptics who 'don't like healthy food'? Hand them one of these cookies and dare them not to like it. Go on! Dare them! I dare you! Double dare, even. 😉
They will be convinced and swaying them to the healthy side will have been so easy.
Because, I did mention these were easy, yes?
Here we go!
NO BAKE CHOCOLATE COCONUT OIL COOKIES
I rolled with coconut sugar for these cookies. I prefer it for my sweet treats for a few reasons. It's not highly processed, it's a safe option for diabetics and it also has a high mineral content.
Oh, and it's so caramel-y and yummy.
Can't forget that.
Combine the coconut sugar, coconut oil, cocoa powder and some almond milk and bring them to a quick boil.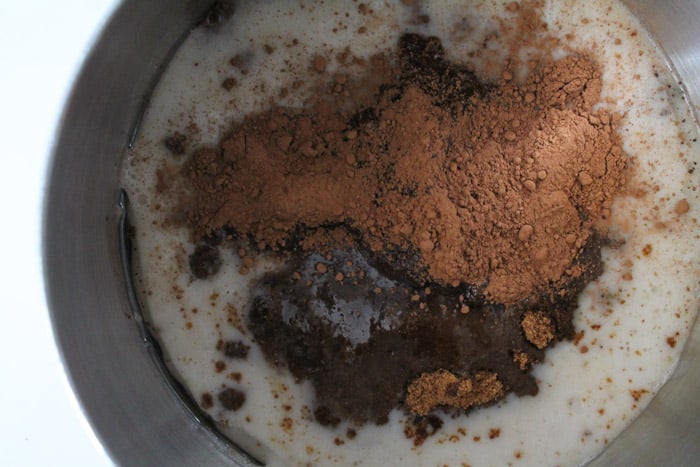 Stir in some peanut butter (I'm partial to the chunky, all natural kind), and a few chocolate chips.
I tossed in a little vanilla also. You can't say they're cookies without vanilla, am I right?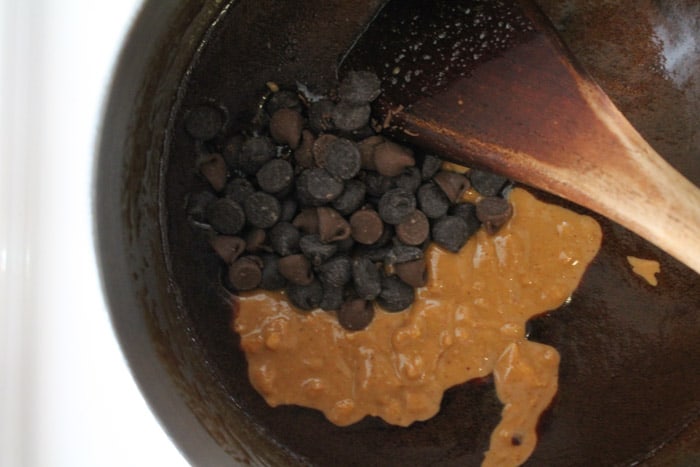 Add in the oats (choose certified gluten free if you avoid gluten).
Stir really well.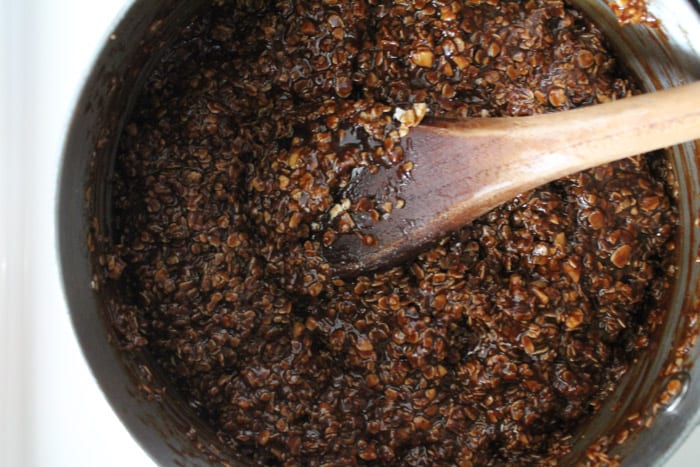 Drop heaping tablespoons onto parchment lined baking sheets.
Pop them into the fridge to set.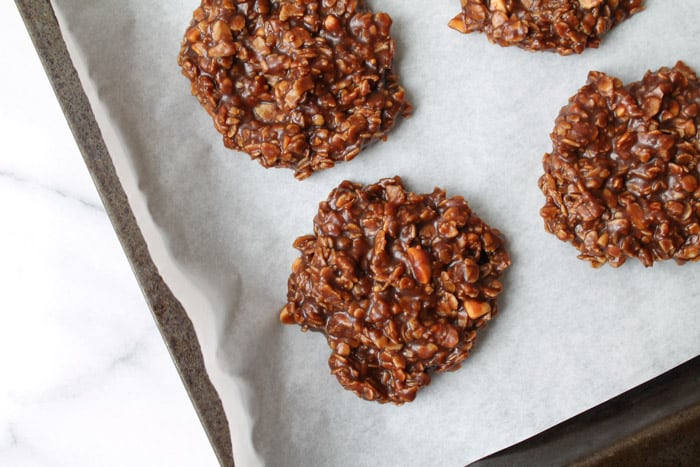 That's it, folks!
You're done.
If you want to win friends and influence people at work you can bring a batch of these cookies to them like I did. My stock rose a little because of them.
Yet, another plus.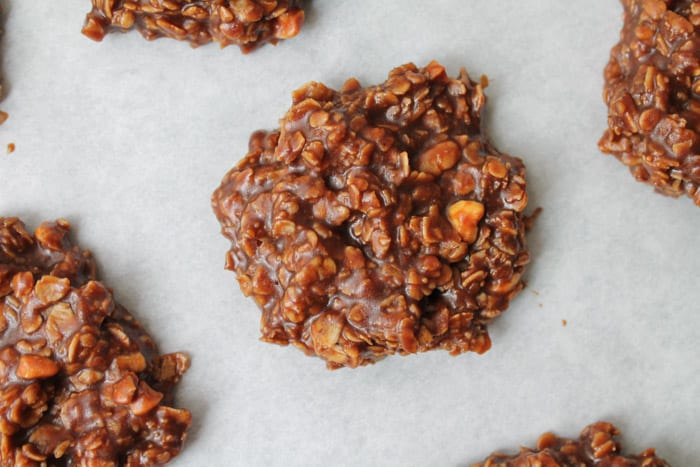 MORE NO BAKE TREAT RECIPES:
Healthy Fruit Nut and Seed Bars
*Originally posted August 8, 2014. Updated May 22, 2019*
Be sure to follow me on social media! I love pinning to Pinterest, sharing on Facebook and posting pics to Instagram. See you there. 🙂
As an Amazon Associate I earn from qualifying purchases.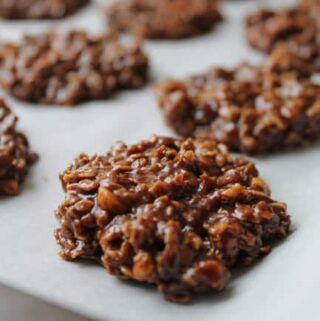 No Bake Chocolate Coconut Oil Cookies – Vegan & Gluten Free
Instructions
Mix the coconut sugar, coconut oil, cocoa, and almond milk in a medium saucepan and bring to a boil for one minute and remove from heat

Add the peanut butter, vanilla and chocolate chips and mix well. Stir in the oats, one cup at a time, stirring well after each cup

Spoon heaping tablespoon sized mounds onto parchment paper and let cool completely

Transfer to the fridge for 20 minutes to set

Store in a sealed container in the fridge.
Nutrition
Calories:
259
kcal
Carbohydrates:
32
g
Protein:
4
g
Fat:
13
g
Saturated Fat:
8
g
Sodium:
92
mg
Potassium:
146
mg
Fiber:
2
g
Sugar:
15
g
Calcium:
37
mg
Iron:
1
mg