So. How about some Chocolate Pecan Fudge?
Um. Yes. 😉
Now this is the spot where, according to the experts, I should insert the suggestion to make this for Mother's Day!
Um. OK?
Not than I'm against mothers or anything, it's just that, well, I don't have one, and I'm not one. So, where does Mother's Day leave people like me? Celebrating aunts, grandmothers, in-laws, or friends with kids? Hiding out at home, feeling blue? Most years, I end up working on these types of 'holidays', so my go-to strategy is a simple one of avoidance of the topic in general. It's my choice to not have children, but obviously not my choice to not have a mother.
Now that I'm older, people without mothers are a little more common in my life, but growing up it was definitely something I felt very isolated about. As a family, my mother was rarely discussed after she died. For me, it was (and still is) simply far too emotional. I also meet more women who, for one reason or another, don't have children, whether that be by choice or circumstance. What I'm trying to say by all of this, is that for some, Mother's Day can be terribly hard.
So, I won't be regaling you all with Mother's Day tales, but we did devour every square of this Chocolate Pecan Fudge, so how about I tell you all how I made it?
See that avoidance? 😉
And, please, don't get me wrong.
I truly want to wish all of you Moms out there reading a most lovely Mother's Day. I personally know so many wonderful mothers raising sweet, productive kids and their dedication should be rewarded, and not just on Mother's Day, either!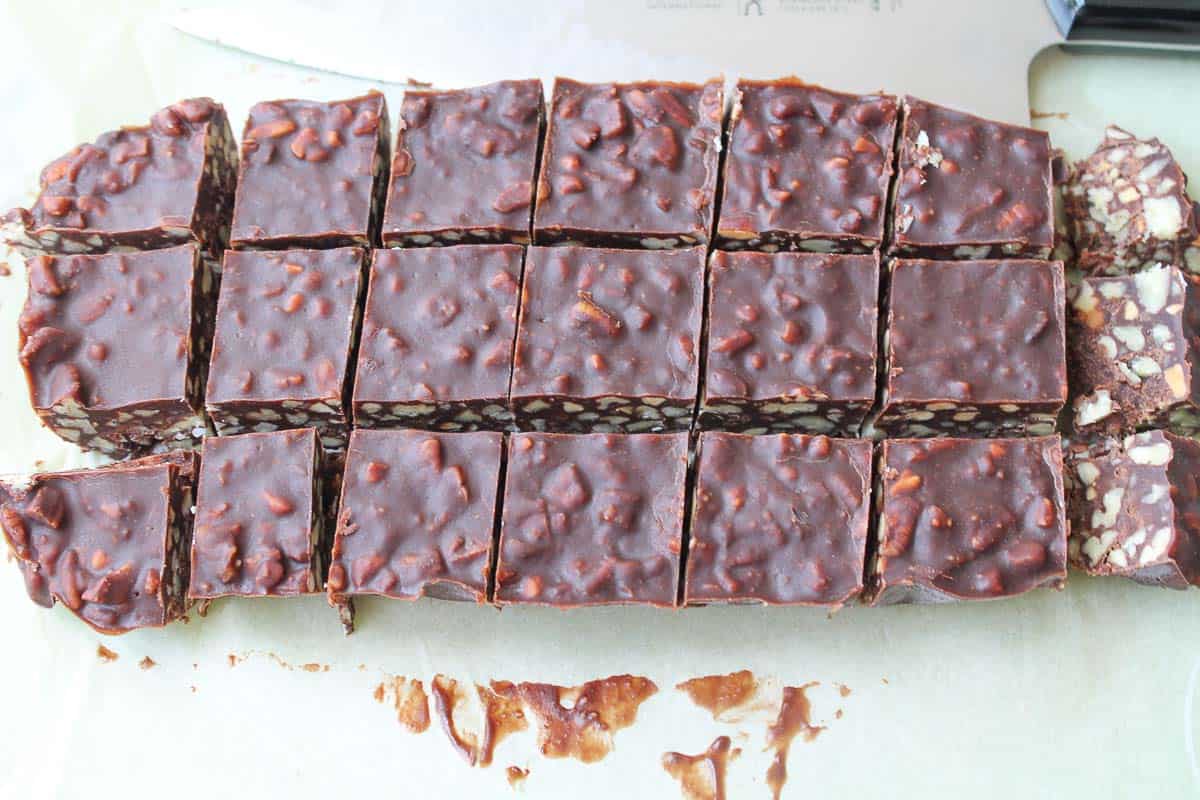 But, I'm also sending my love, comfort and support to those without their Mother or without children. Maybe this fudge will help with the comforting feelings.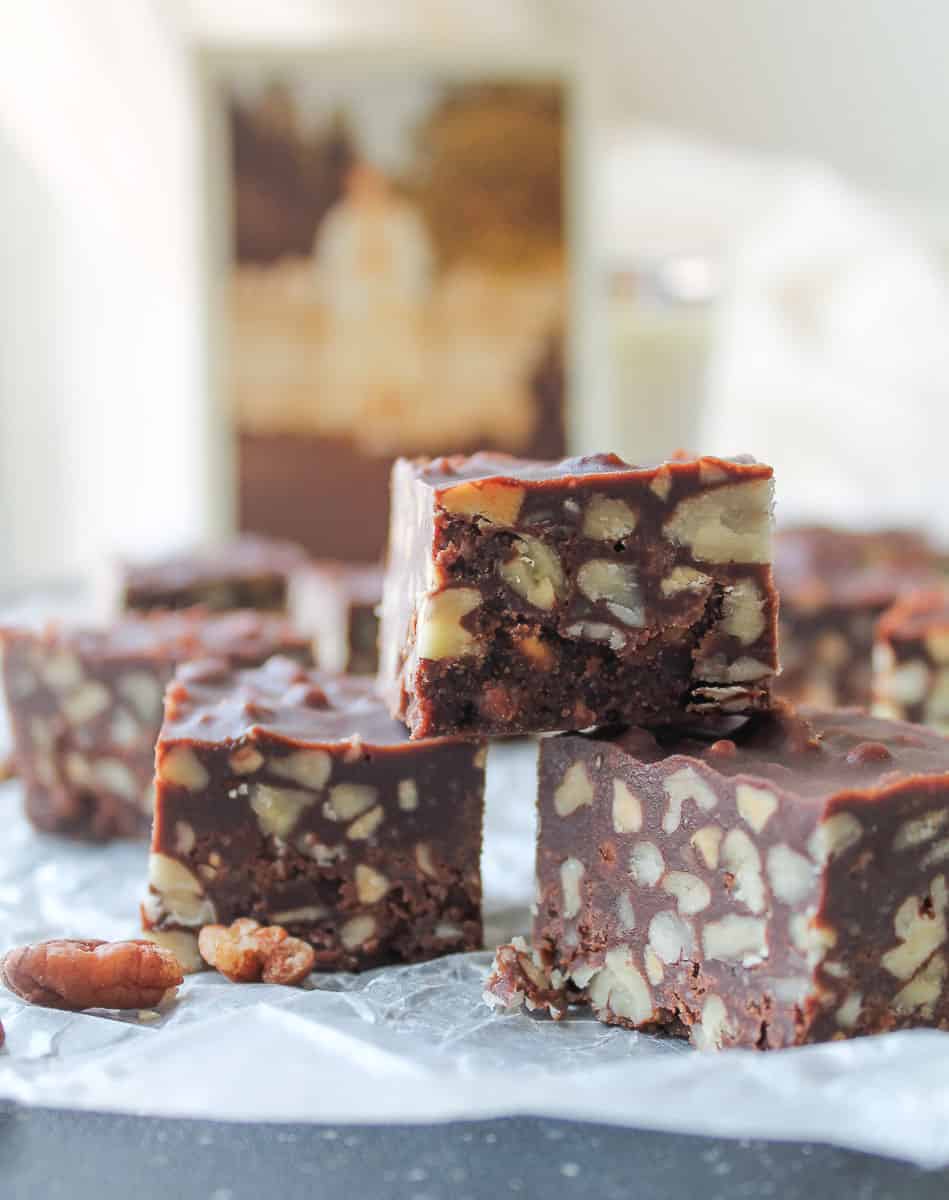 xxoo
As an Amazon Associate I earn from qualifying purchases.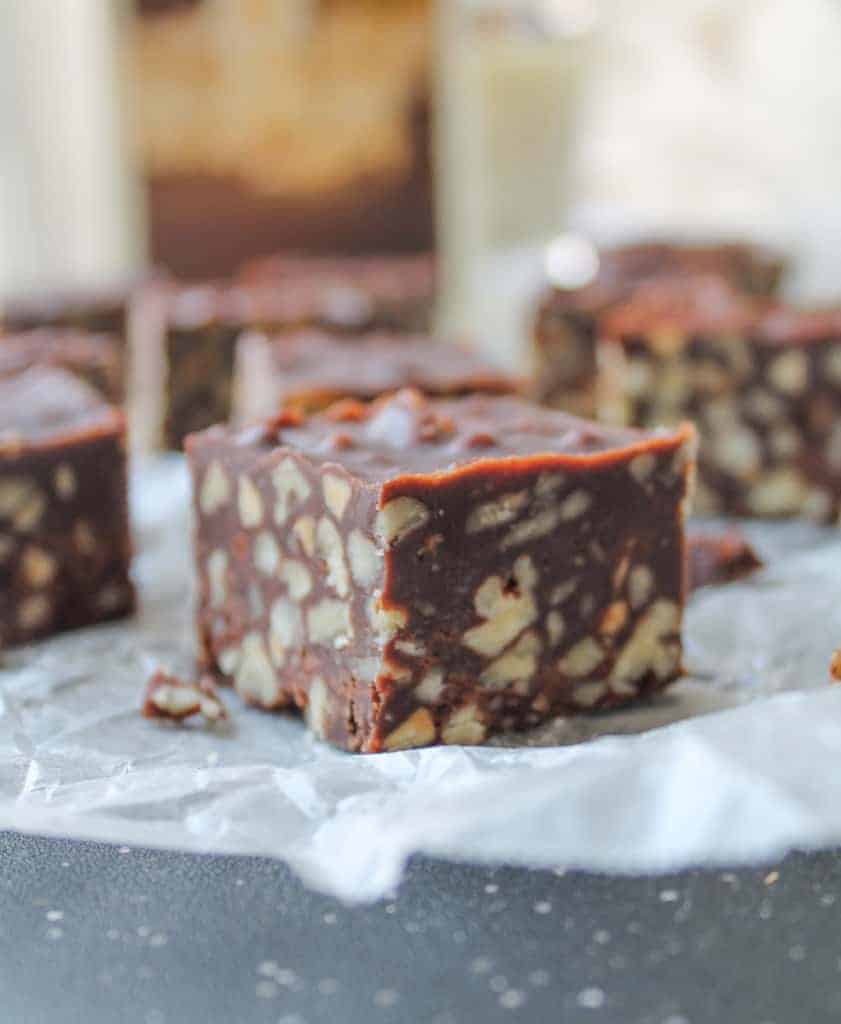 Chocolate Pecan Fudge
Keyword:
healthy fudge recipe
Instructions
in a saucepan, over medium low heat, melt together the almond butter, coconut oil and maple syrup

Remove from heat and stir in the cacao powder. Stir in the vanilla, then the pecans

Pour this mixture into a parchment lined loaf pan and chill in the fridge for an hour

Slice into squares and store covered in the fridge or freezer