My Whole 30 Experience + 30 Whole 30 Recipes
Some of you may remember my incessant ramblings about the Whole 30 last month? Well, a friend from work and I decided to take on the Whole 30 challenge for the month of April and if you are planning on trying it yourself or need some inspiration, here are is my Whole 30 Experience + 30 Whole 30 Recipes that I enjoyed during the challenge.
Firstly, do I have to tell you guys I'm not a doctor and that this post is simply my thoughts/feelings/experiences, yadda, yadda, yadda and not medical advice? No? Good. 😉
You can check out the details of the Whole 30, buy the book, etc. –> here.
The basics are:
No sugar (even natural kinds such as honey or maple syrup)

No grains (tough for me as an oats/quinoa/brown rice addict)

No dairy (tears for cheese)
It may seem limiting but trust me, it's not. Lots of healthy fats (can you say avocado city?), fruits, veggies and quality proteins will keep you satisfied.
As always, anytime you embark on a cleanse or detox of some sort, it is KEY that you be organized from the get-go. Don't think you are just going to fall out of bed on Day 1 and all the approved foods will be in your cupboards along with a chef to prepare it. Roll up those sleeves and get a game plan in order. I find breaking it down by week is the best. Write down the meals you plan to eat, the snacks you will need (yes to snacks!), and make your shopping list. Then go shopping, Captain Obvious! That's always fun, right?
My second strategy for success is to not concern yourself with the dreaded calories. I know, I know. There are many calorie counters out there. But this challenge taught me that not all calories are created equal. I mean, I already kinda knew that and I've never been a huge fan of calorie counting, but some folks can be quite obsessed with it. Don't worry, I have many, many other obsessions but luckily counting calories isn't one. 😉 The reason I say it is because a lot of the approved foods on the Whole 30 challenge are pretty caloric and high in fat. But don't fear the fat! I'll tell you why.
As usual, I like to eat in abundance and this past month was no different. I did not hold back on eating avocados, almond butter, cashews, whole eggs, the whole nine yards when it comes to fat.
Another thing I did, which is considered a 'cheat' in the eyes of Whole 30 purists was to bake goods with approved ingredients. Apparently it feeds the sugar monster, which creates cravings. However, my life will cease to exist without getting creative in the kitchen baking, so I completely disregarded that 'rule'. Sue me. 😉
In the end, I actually enjoyed the challenge and felt a little sad when it came to an end. Not sad enough to not eat cheese, though. I lost six pounds and .5% body fat. Pretty remarkable considering I ate so . much . fat . The proof is in the avocado pudding. Fat does not make you fat. Sugar makes you fat. Deal with it. 😉
I will say that this challenge would have been virtually impossible for vegans and almost impossible for vegetarians. I ate chicken, eggs, and even Whole 30 approved bacon (sugar-free) daily. It did feel funny to eat bacon and eggs and coffee and not be cheating but that's the fun of the Whole 30, I guess.
In the end, I've decided I will definitely try to cut down on the sugars, even the whole food honey/coconut sugar/maple syrup sweeteners, that I normally use. Dates and bananas work so well for adding that punch of sweetness.
I'm back to brown rice and quinoa though. Life without lentils? Not for me, either.
I do, as always, recommend doing 'cleanses' like this to reset and refocus on your health and get you back in the kitchen preparing snacks and meals. That's really the main goal.
Here are 15 snacks and 15 meals that were my go-to recipes for the Whole 30 Challenge. Enjoy!
Meals:
Detox Green Smoothie – Add Whole 30 approved protein powder to this for a quick, satisfying breakfast.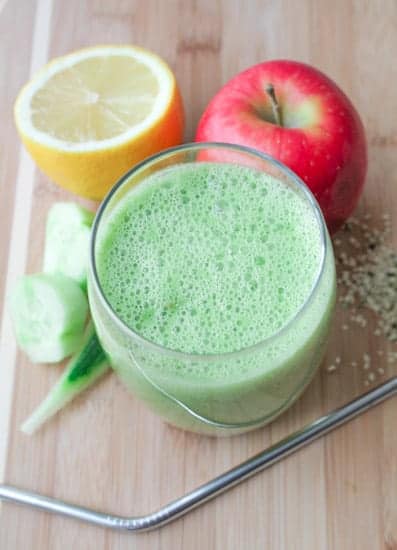 Chili Lime Chicken with Red Cabbage Slaw – Add a nice hunk of avocado along side this!
Chicken Cauliflower Fried 'Rice'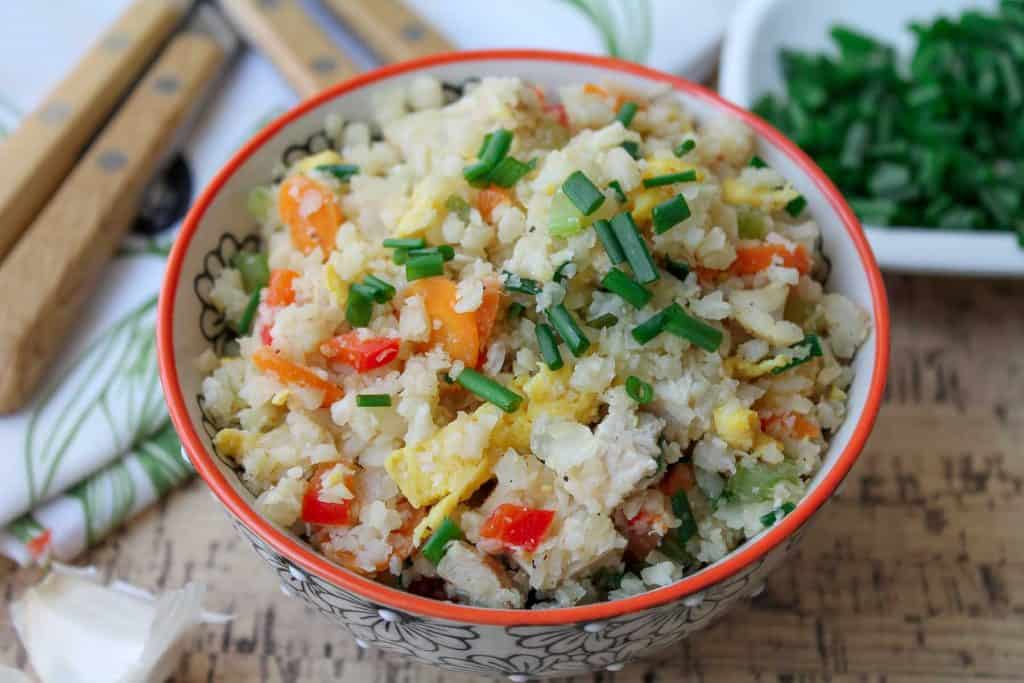 Creamy Avocado & Spinach Pasta with Zucchini Noodles
Almond Breaded Chicken Fingers with 11 Herbs & Spices – Toss a salad together and BOOM!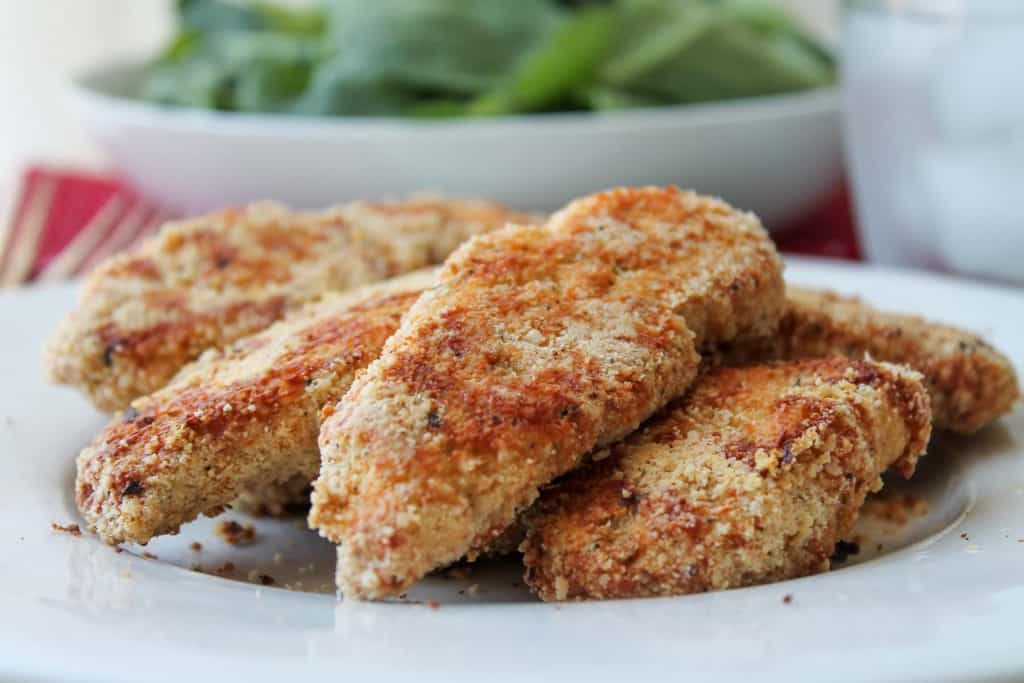 Chicken Shawarma with Avocado Mayo – Brilliance!
Avocado & Eggs on Sweet Potato 'Toast'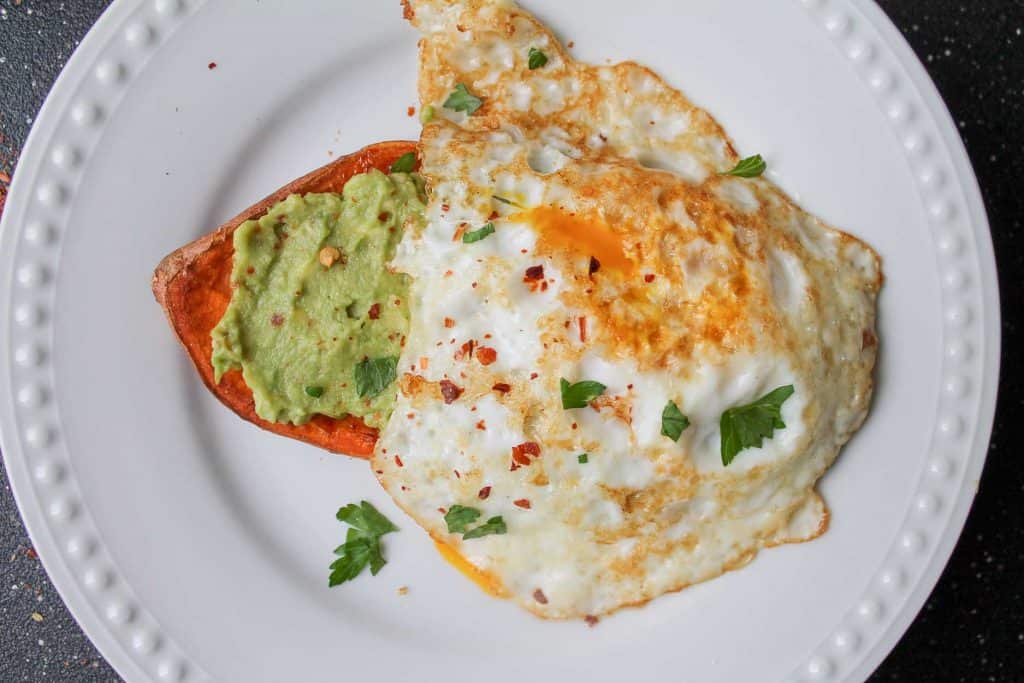 Chicken Lettuce Wraps – Crispy lettuce subbed in for a wrap. Light & fresh.
Spaghetti Squash Hash Browns – These + eggs = Yum!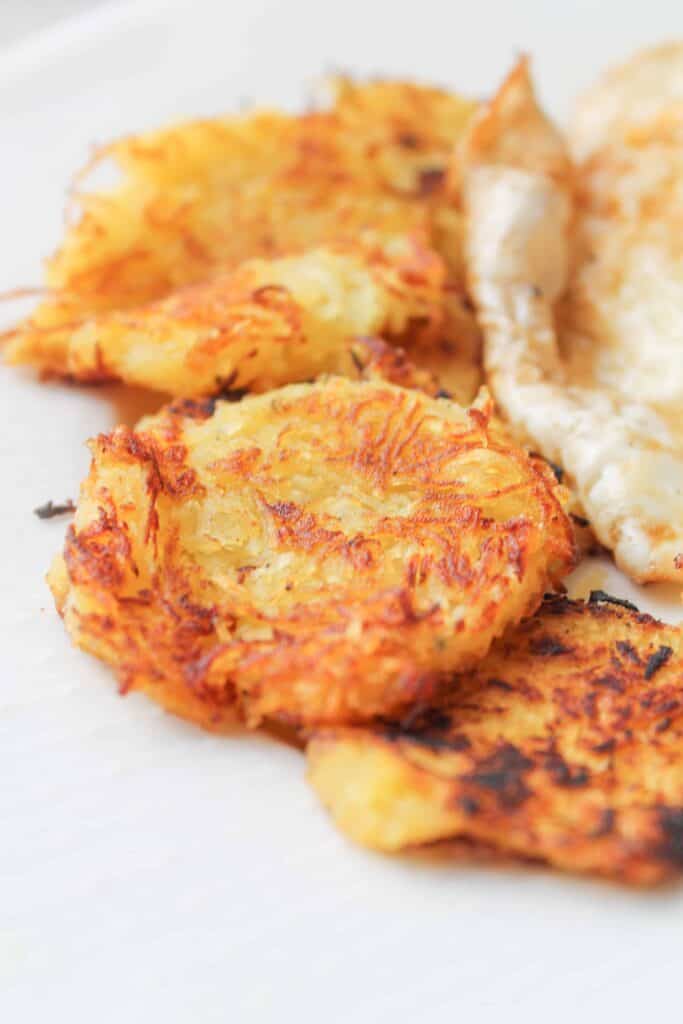 Snacks:
Vegan Bulletproof Coffee – Not technically a snack, but my favourite thing from the Whole 30 Challenge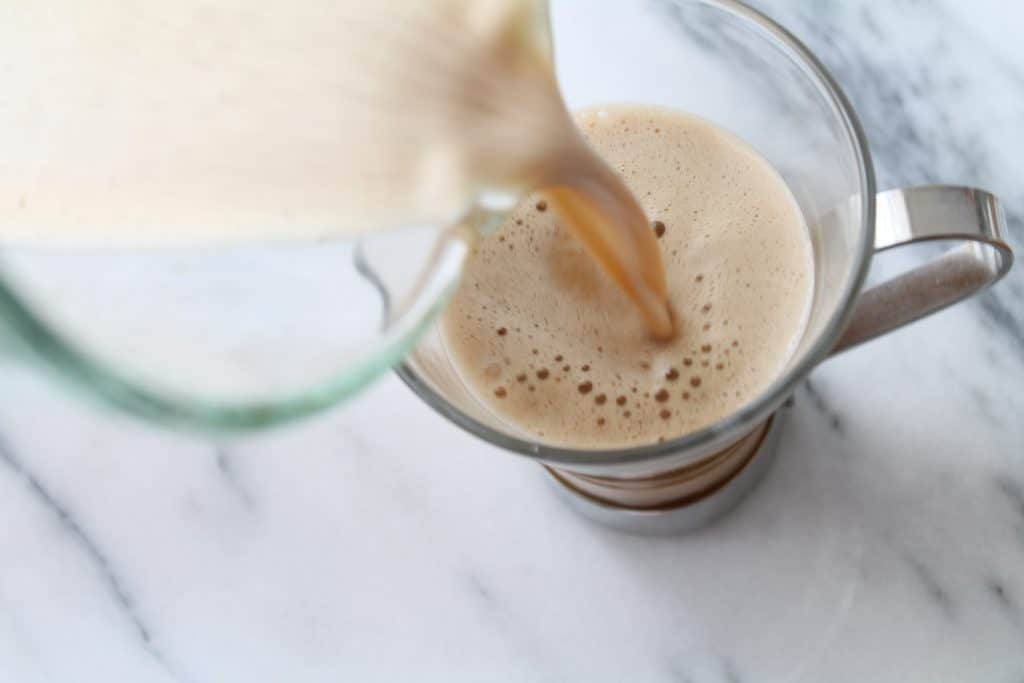 Sweet Potato Bites with Avocado Bacon
Cashew Bars – Or you could buy a larabar. 😉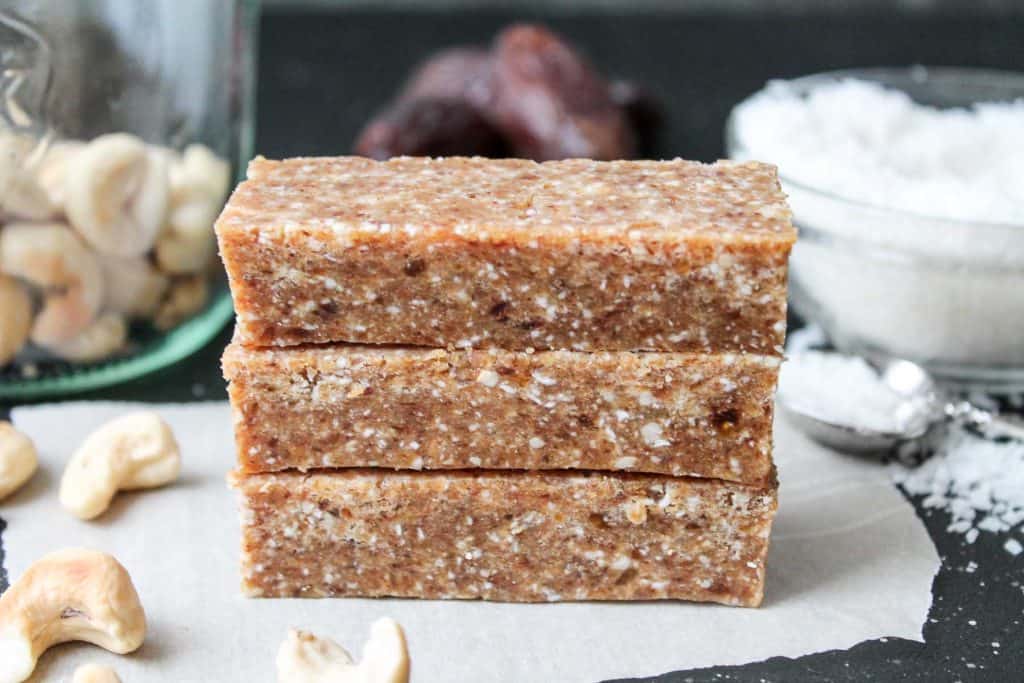 Salt & Vinegar Sweet Potato Chips – Did someone say chips?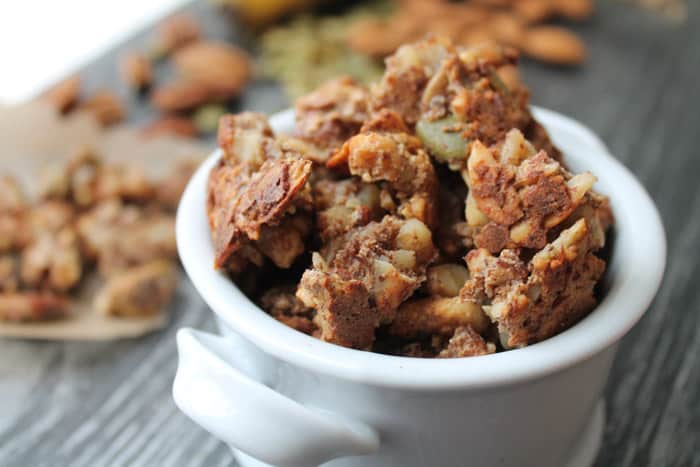 Hard Cooked Eggs – The best method, in my opinion.
So there you have it. Please don't hesitate to reach out with any questions. 🙂 Good luck!