Chocolate Crunch Bars made healthy! Using almond butter and puffed quinoa, this vegan and gluten free treat will satisfy your sweet tooth.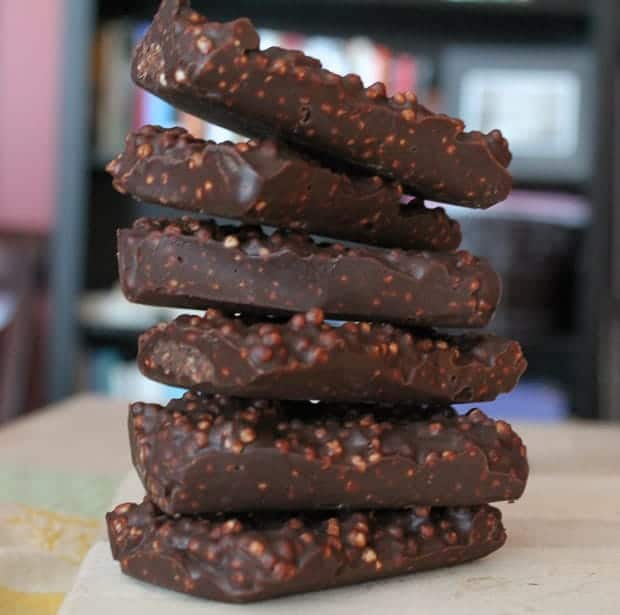 Good Afternoon, all! I hope everyone is enjoying all of the events of the day so far. I'm so encouraged by the efforts of Sue Abell and her team of incredible volunteers. Great job done by all. 🙂
As promised in Part One, this is today's bonus post for the Food Revolution movement. I wanted to do a treat that kids of all ages would enjoy. Keeping in mind peanut allergies I subbed out peanut butter from my peanut butter cups for almond butter and added a new element.
The inspiration for this chocolate bar was a bag of puffed quinoa Joe's mom gave me to try.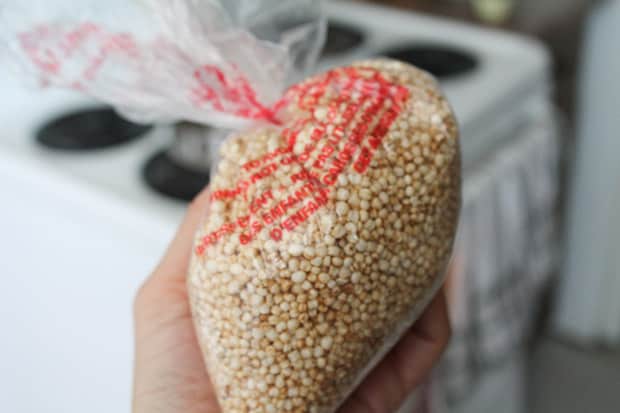 My goal was to re-create a Nestle Crunch bar with healthy, nutritious, but equally delicious ingredients.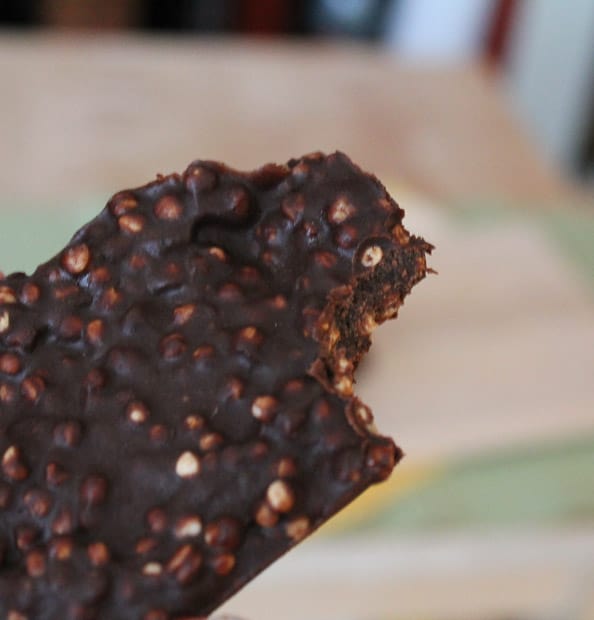 It was an easy prep. Have the kids help with measuring out the ingredients and stirring. Or you can do it yourself super fast and be eating them sooner. 🙂 Your call…
All you have to do is measure and stir…
…pour into parchment lined mini loaf tins. You could also use lined muffin tins or a parchment lined square pan.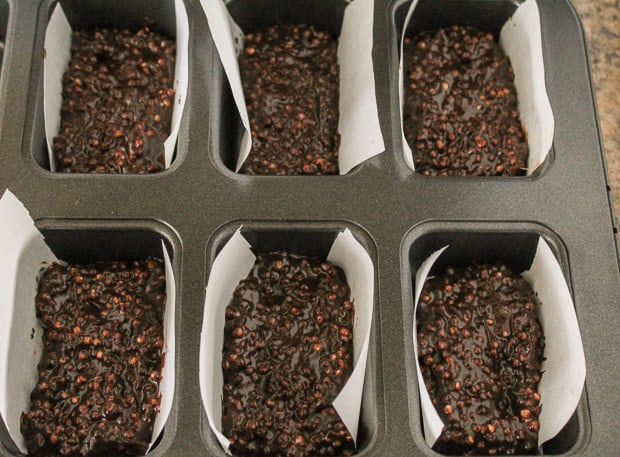 Licking the bowl is mandatory. 🙂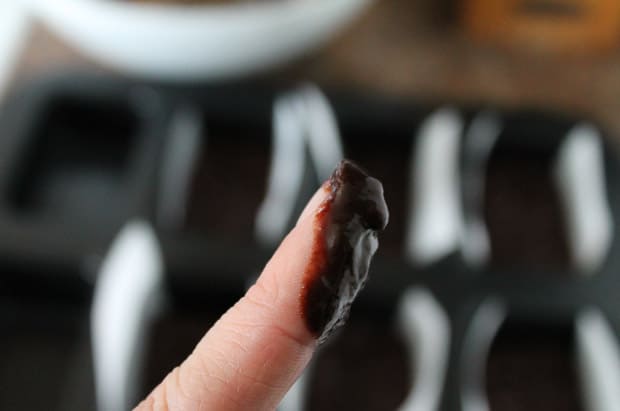 Freeze for 15 minutes and store in the fridge/freezer in a sealed container
I ended up cutting these bars in half for better portion control. I wanted these to last longer! Very, very good. I could also see using puffed brown rice in this recipe as well.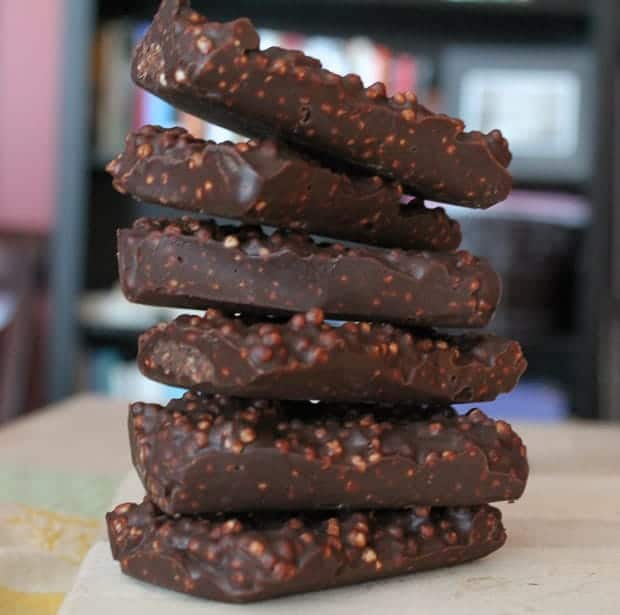 This was quick and easy and, seriously, google the health benefits of coconut oil. These bars are nothing but good for you.
The following are my top 5 favourite snack recipes. I hope you enjoy your time in the kitchen creating magic for your family and for yourself!
Maple Cinnamon Roasted Almonds
As an Amazon Associate I earn from qualifying purchases.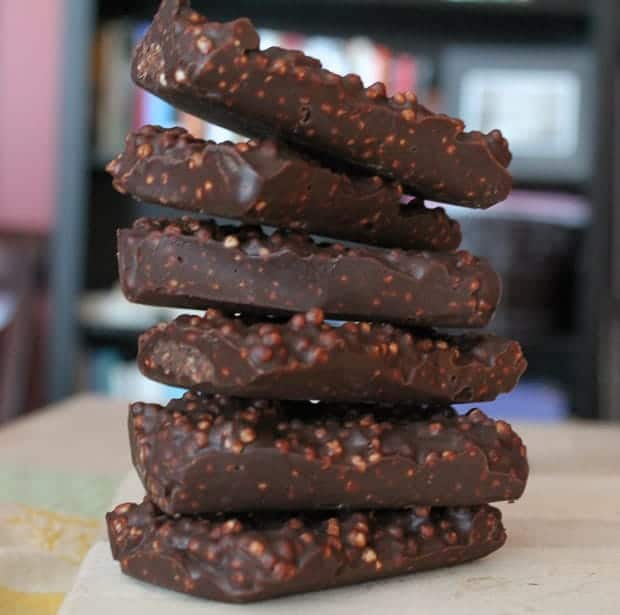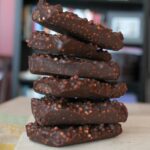 Chocolate & Almond Butter Crunch Bars
Keyword:
almond butter crunch bars, homemade crunch bars
Servings
:
12
squares/cups
Instructions
Line your pan with parchment

Combine all ingredients and stir

Pour into pan and freeze for 10 minutes