Did you wake up with a scratchy throat? This Natural Honey Lemon Cold Remedy is just what holistic doctor ordered. This may soothe your cough and help clear that runny nose. Wrap up in a blanket and sip this comforting homemade concoction.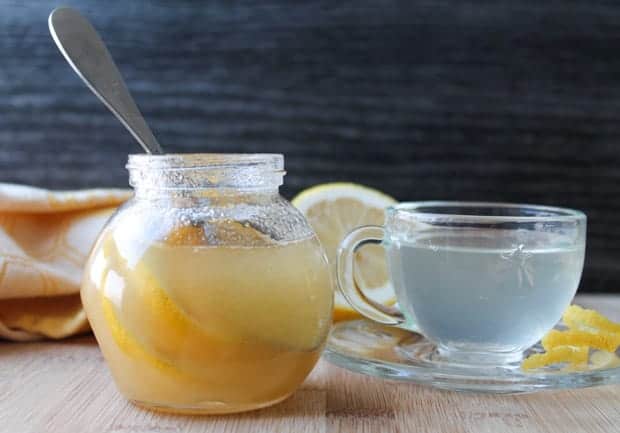 It's that time of year my friends!
Cold and flu season is upon us and I have an amazing natural cold remedy for you to try instead of reaching for the sugar and chemical laden remedies like NeoCitran.
I've taken to calling it "Natural Citron" instead. 🙂 It couldn't be easier to prepare and can be stored in your fridge for when those icky feelings start creeping up on you.
This can also be enjoyed as a nice, warming drink to have on a cold night.
That's the benefit of natural remedies opposed to the traditional kinds. They aren't harmful to be taken at anytime.
Take this past weekend in Burlington for example. It was a winter wonderland outside.
I was snuggled up with Louis and enjoyed a hot mug full of this delicious lemon-honey concoction.
Our boy has had some health issues lately and I am so happy to see him back to his happy, sweet self.
It truly felt like Peace on Earth 🙂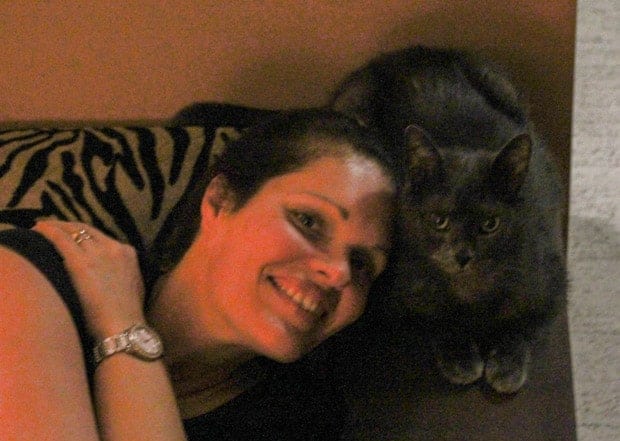 So back to this natural remedy which is actually an old southern recipe.
NATURAL HONEY LEMON COLD REMEDY
Basically, it is easy as one, two, three.
Thinly slice half a lemon and place the slices in a small jar. I bought mine at the dollar store.
That's step one.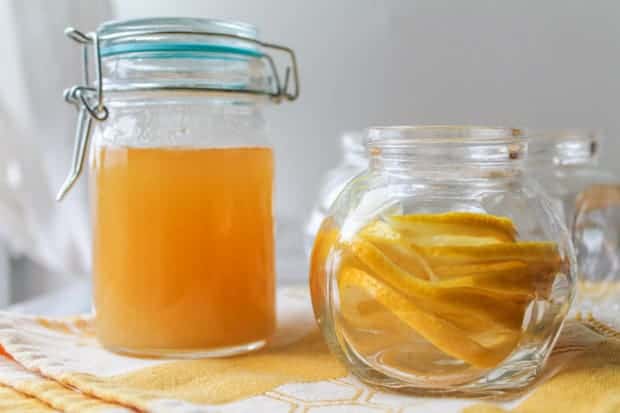 Cover your lemon slices with honey. 
That's two.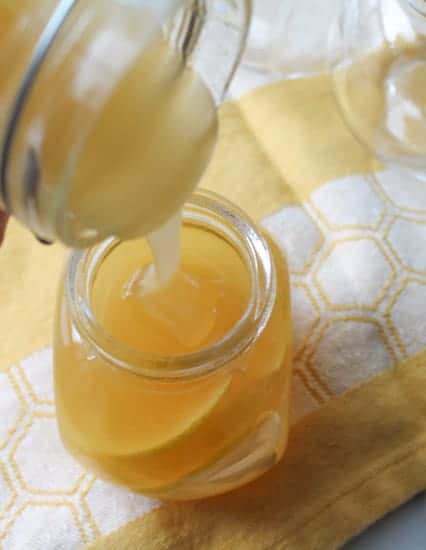 Place in your fridge.
Three.
I told you it was easy!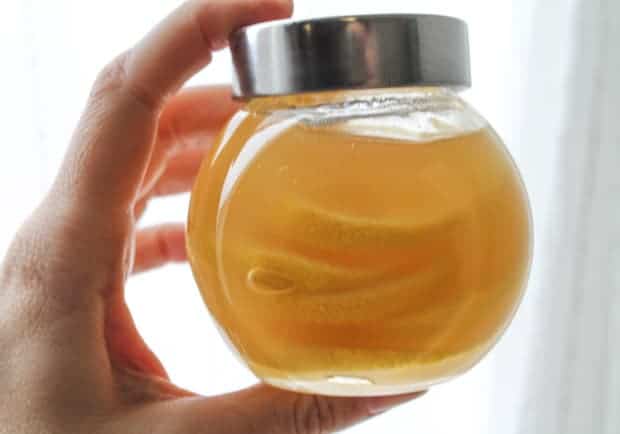 Leave it overnight and then it's there when you need some warming goodness. Simply scoop a tablespoon into a mug and top with boiling water.
Try it at the first signs of a sore throat, a cold or simply when you want a soothing, hot drink.
Honey is a strong antioxidant, full of energizing B vitamins, vitamin C and is antibacterial.
Boom!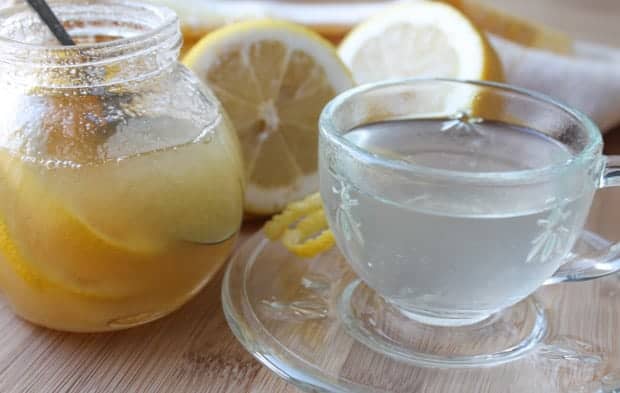 I used my new go-to honey, Mancini's, which is local and available at Anise Apothecary in Burlington. It's so important to support your local businesses!
Enjoy the healing goodness of lemon and honey without the drowsiness and other side effects of the packaged remedies. Ayurvedic medicine has been using honey as a vital medicine for centuries.  Since you are putting the whole lemon in, peels and all, I do recommend using organic lemons as you don't want any pesticides or chemicals floating around.
Honey is a food that does not go bad so this Natural Honey Lemon Cold Remedy keeps in the fridge indefinitely.
Cheers to your health!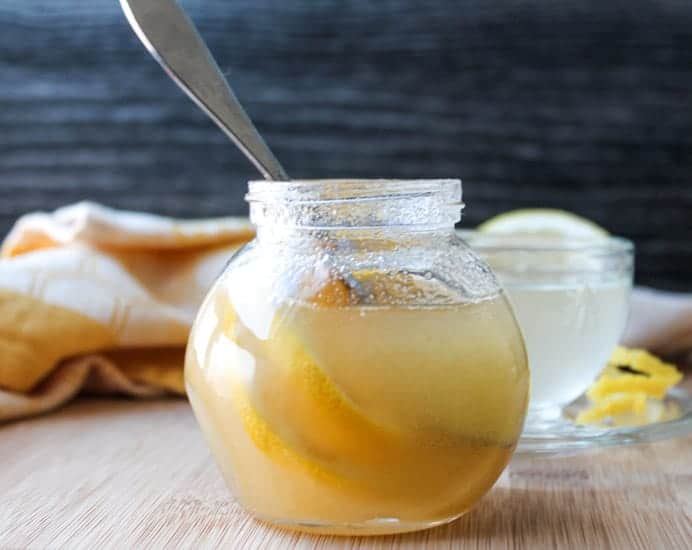 As an Amazon Associate I earn from qualifying purchases.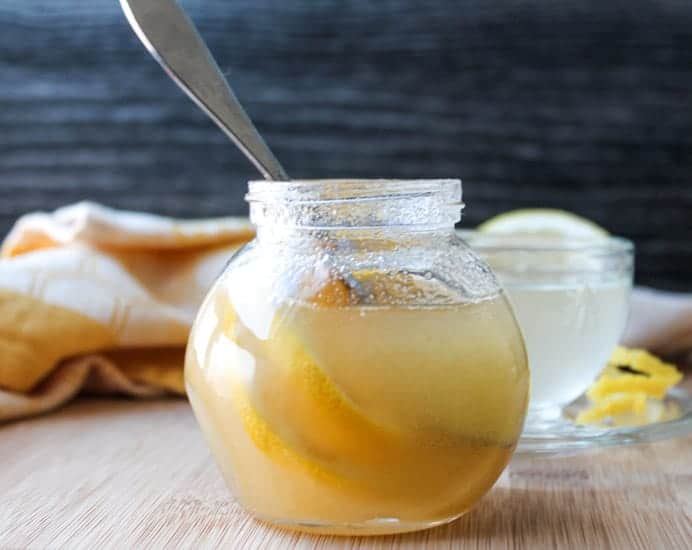 Natural Cold Remedy
Keyword:
honey lemon cold remedy, Natural Cold Remedy
Ingredients
½

lemon

thinly sliced

¾

cup

honey
Instructions
Place sliced lemons in a small jar with a lid

Pour honey over sliced lemons and chill overnight

Store in the fridge

Add a tbsp to 1 cup of boiling water ans stir until it melts. Enjoy warm.
Another awesome honey recipe? This Chocolate Honey Bark is nothing short of amazing. Once your cold is better, treat yourself with this tasty treat!