This Cheesy Kidney Bean and Brown Rice Bake is an easy, clean eating, yet tasty vegetarian casserole the whole family will love. Leftovers are great for tomorrows lunch! This is one of those healthy, high protein dinner recipes that still feels like comfort foods. This post also includes my fool proof methods for cooking perfect brown rice.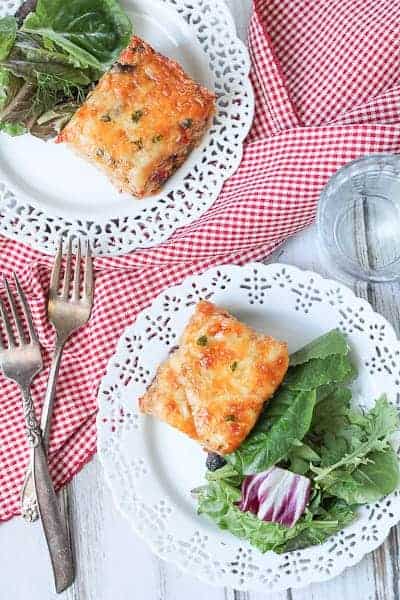 If you are searching for a family friendly, vegetarian dinner recipe then look no further! Today I have for you one of those gems that does double duty as both dinner and then packed up for tomorrow's lunch.
This casserole reheats beautifully and I think it even tastes better the next day as the flavours have had some time to mingle. 😉
It's packed with beans and eggs giving you some vegetarian protein power to sustain you.
I really like this dish.
CHEESY KIDNEY  BEAN AND BROWN RICE BAKE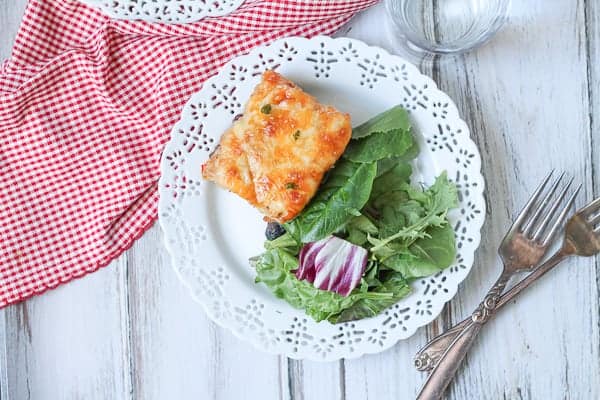 The protein comes from eggs and kidney beans, which I got from a can. The beans that is, not the eggs.
I've still got to get on that 'preparing of my own beans' situation.
Soon it will be on my bucket list, along with seeing the Terracotta Warriors if I put it off any longer!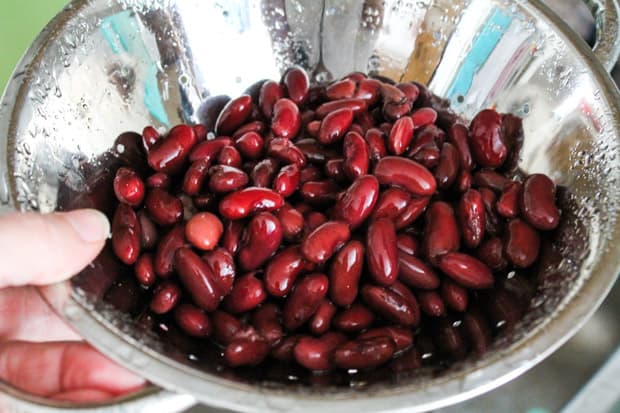 This bake is super simple especially if you already have some cooked brown rice like I did.
When I made this Spinach Dahl last week I cooked up a little extra brown rice to make life easier for me.
It's always a good idea to cook up some extra grains when you are making them. There is always a salad or casserole that you can throw them into. I find if I have something already prepped and ready to go in the fridge I'm more likely to reach for the healthier option.
Consider it healthy fast food. 🙂
HOW TO COOK BROWN RICE
Wondering the  best method to cook brown rice? I have two fool proof ways to cooking up the perfect grain:
Stove top Method for Easy Brown Rice
Instant Pot Method for Easy Brown Rice
HOW TO MAKE A HEALTHY VEGETARIAN CASSEROLE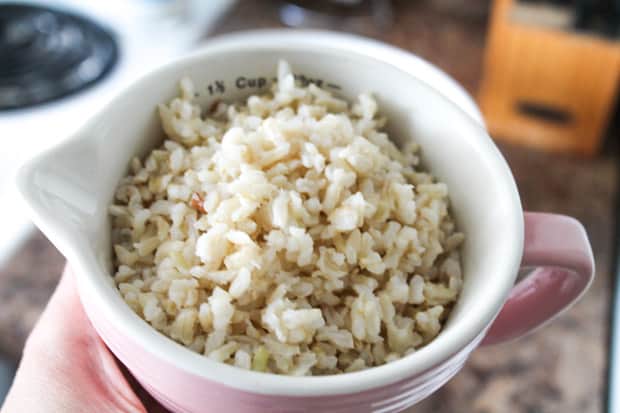 Dice up your veggies and mince up your garlic.
I used red onion, celery and red pepper but use whatever veggies you like.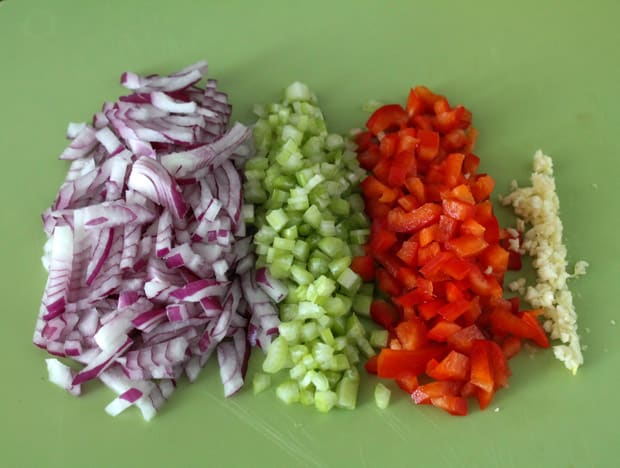 Heat some olive oil in a skillet over medium heat. Add in the veggies with sea salt and pepper and saute until soft, about 5 minutes.
Add in the garlic, then add in the chili powder.
In a large mixing bowl, combine the remaining ingredients.
I added a tablespoon of adobo sauce that was leftover from my Chipotle Chicken Salad .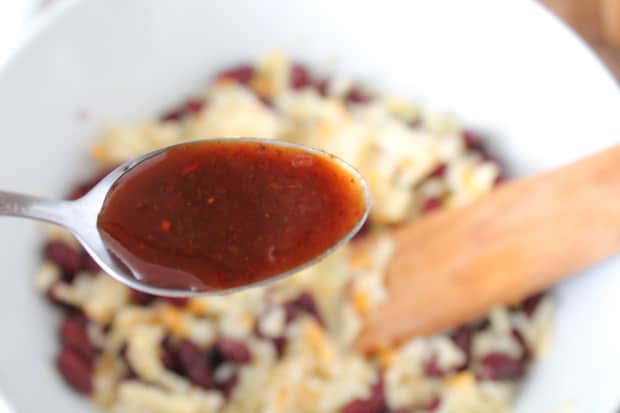 Add in the cooked veggies to the mixing bowl and give them all a good mix.
Pour into a baking dish and sprinkle with cheese. I also sprinkled some chili flakes, but I enjoy the spice. It's optional.
Bake for 35 minutes, then broil for 2 more so the cheese on top gets nice and browned.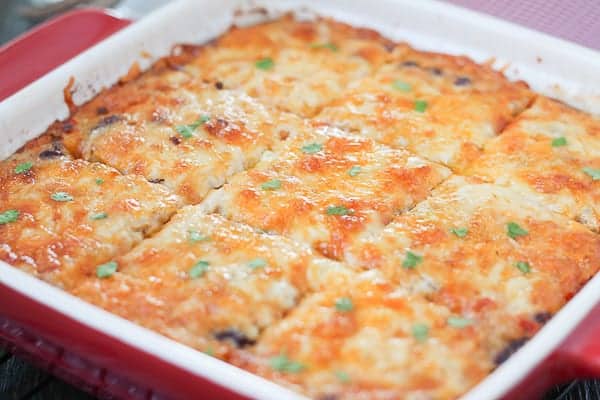 This is a quick, easy meal to prepare and the leftovers are an added bonus. Serve this tasty Cheesy Kidney Bean And Brown Rice Bake with a side salad or some roasted veggies.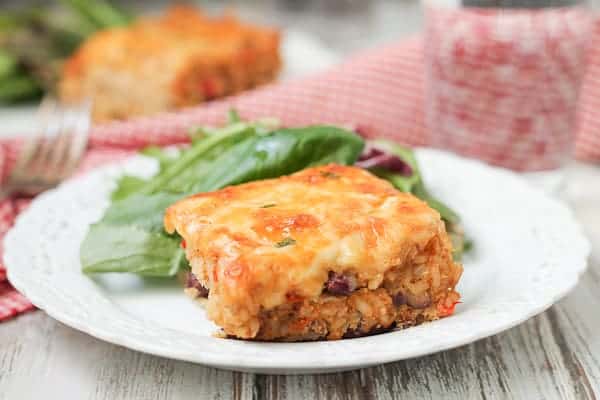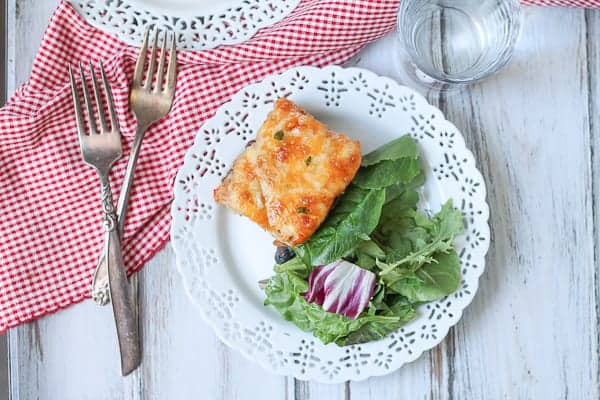 If you are looking for a nice salad dressing to pair up with your meal this Simple Balsamic Salad Dressing is a favourite.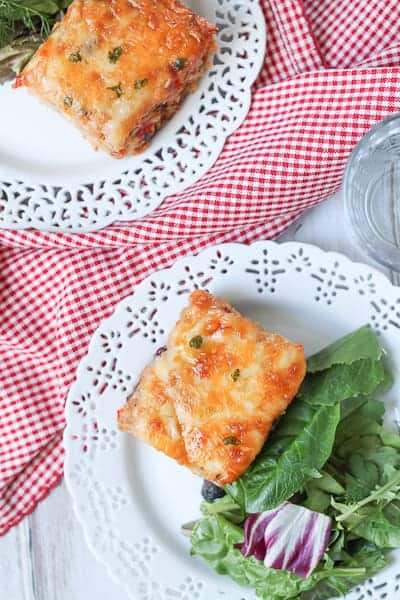 Sharon
Yields 6
Cheesy Kidney Bean & Brown Rice Bake
20 minPrep Time
35 minCook Time
55 minTotal Time
Ingredients
1/2 red onion, chopped
2 stalks celery, chopped
1/2 red pepper, chopped
2 garlic cloves, minced
1/2 tbsp olive oil
1 tbsp chili powder
sea salt and pepper to taste
1 1/2 cups cooked brown rice
1 can kidney beans, rinsed and drained
3/4 cup milk
2 eggs, beaten
1 1/2 cups plus 1/4 cup cheese, shredded
1 tbsp adobo sauce (optional)
1 tbsp chili flakes (optional)
Instructions
Preheat the oven to 375
Heat olive oil in a small skillet over medium heat
Add in onion, peppers and celery, sea salt and pepper and saute until soft, about 5 minutes
Stir in minced garlic and turn off the heat. Stir in chili powder and set aside
Combine cooked rice, beaten eggs, milk, beans, 1 1/2 cups of cheese and adobo sauce in a large mixing bowl and stir well
Stir in cooked veggies into the mixing bowl
Pour into baking dish and sprinke with remaining 1/4 cup of cheese and chili flakes
Bake for 35 minutes, then broil for 2 minutes so the cheese on top becomes browned
Let stand for 5 minutes and serve
7.8.1.2
124
https://thehonoursystem.com/cheesy-kidney-bean-brown-rice-bake/