Easy Balsamic Vinaigrette Dressing – Vegan & Gluten Free
Whipping together your own salad dressing is one very easy step to less processed food in your diet. This Easy Balsamic Vinaigrette Dressing will become useful staple you will always want to have on hand.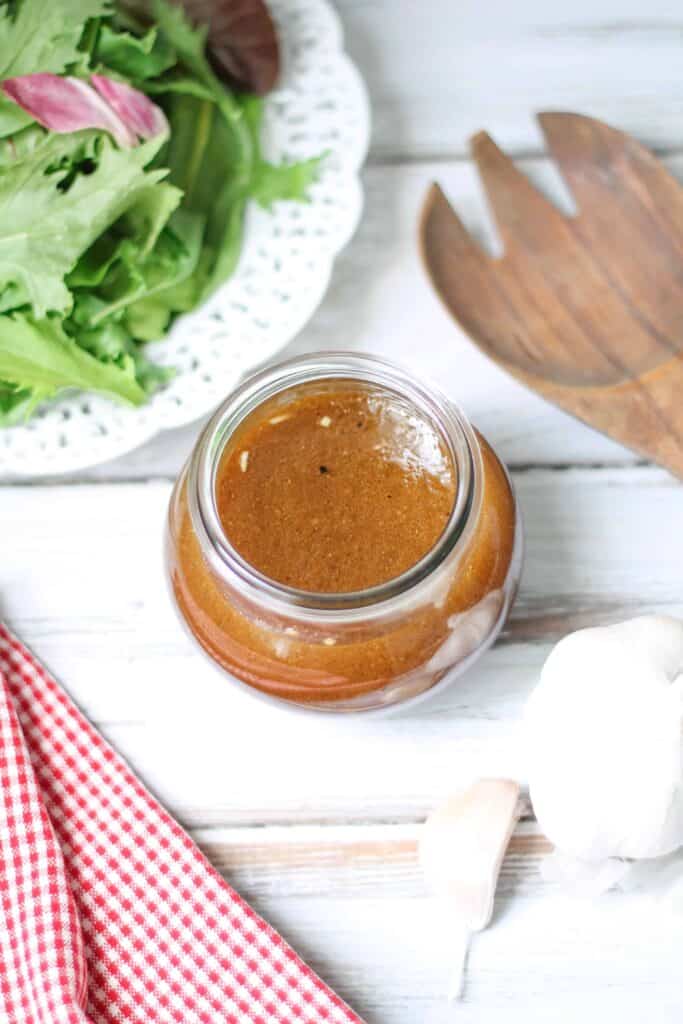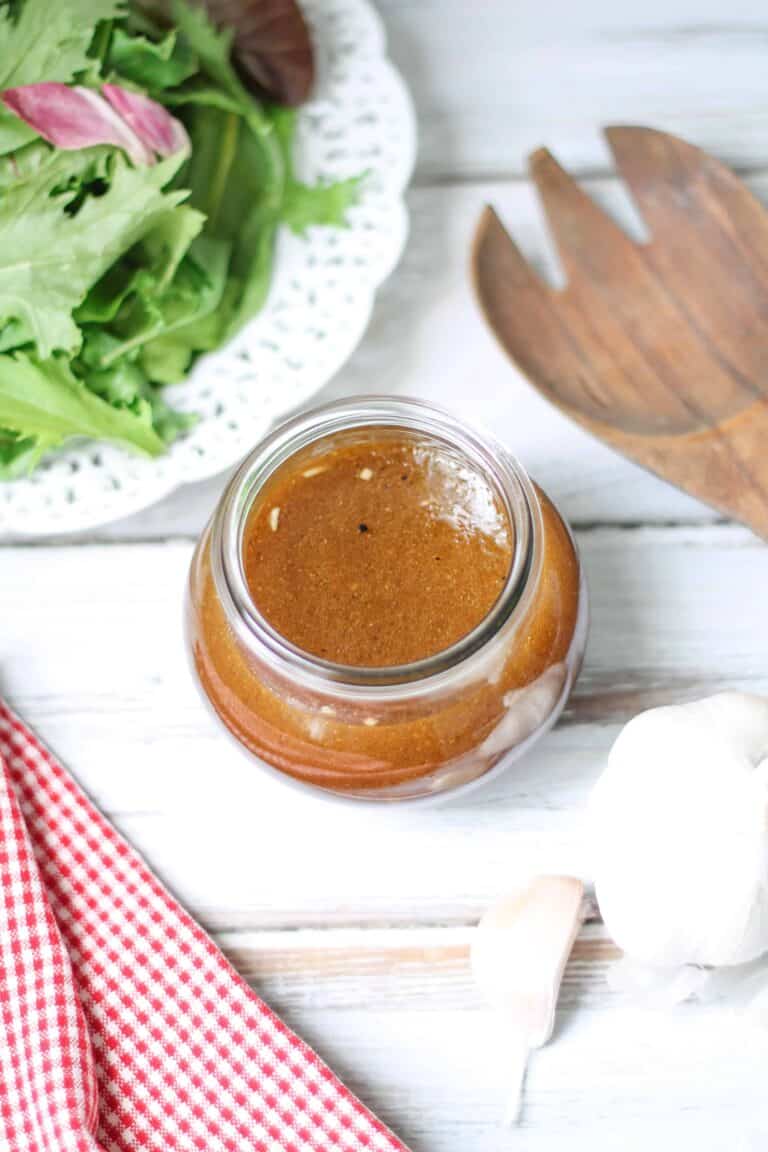 Let's talk salad dressing! If you are a label reader like I am you might notice some strange ingredients on the back of a salad dressing bottle. Things like preservatives and funky oils. Gross and weird and probably not too good for me or anyone else. Making your own is super easy!
Normally I shake all the ingredients together in a little mason jar but for some reason I seem to have lost the lids for the jars I have. Well, not the whole lid, just the round, disky thing the covers the mouth of the jar. I still have the rings, which now are rendered pretty useless. Oh well, no worry. I used the small cup from my NutriBullet and the lid it came with and shook up all the goodness in that. Stores in the fridge. Perfect.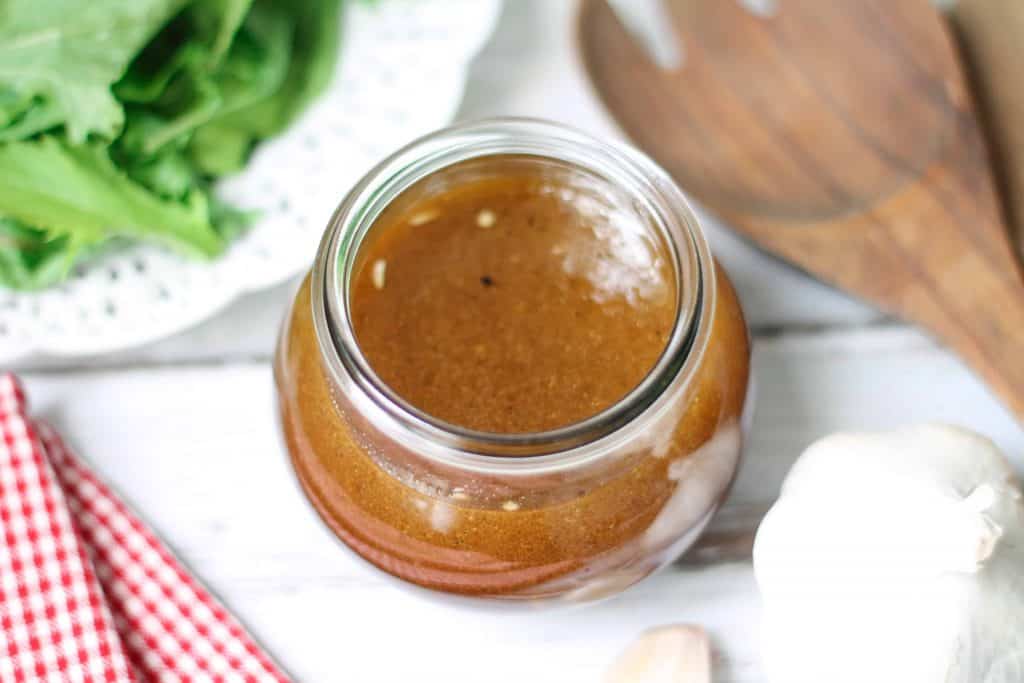 So what have I been up to this summer besides making salad dressing?
For one, I've been very social! I wouldn't describe myself as anti-social or an introvert per se, but I am definitely a homebody and teetotal. Does that mean I drink tea? I never really got that word. Teetotal. Either way, I drink way more tea than booze and I spend most of my free time at home.
But the last three weeks have been super busy with lots of fun visitors! First, my BFF Julie came from Victoria. We had makeovers at Nordstrom's, a fancy dinner at Ancora then topped the night off with great seats at the Queen + Adam Lambert concert. A day/night to remember for sure. We also saw a dead body! I won't go into detail but there is never a dull moment in the big city.
Next, I spent a wonderful day with a couple of honeymooners! My friend, Cassandra and her new hubby were in town on one stop in many around the beautiful BC west coast. We had a great time catching up over a big buffet breakfast at a Coal Harbour hotel followed by a stroll around my favourite place in Stanley Park, Lost Lagoon.
Then last week another friend from Ontario was in town! Becca is always travelling somewhere fabulous and I usually get together with her during pit stops in Vancouver. We went to The Elbow Room Café which is iconic in Vancouver for its sassy service. Not really recommended for kids. 😉
It's been so fun seeing friends and the weather has been absolutely gorgeous. Sunny, warm and bright.
Just like this Easy Balsamic Vinaigrette Dressing!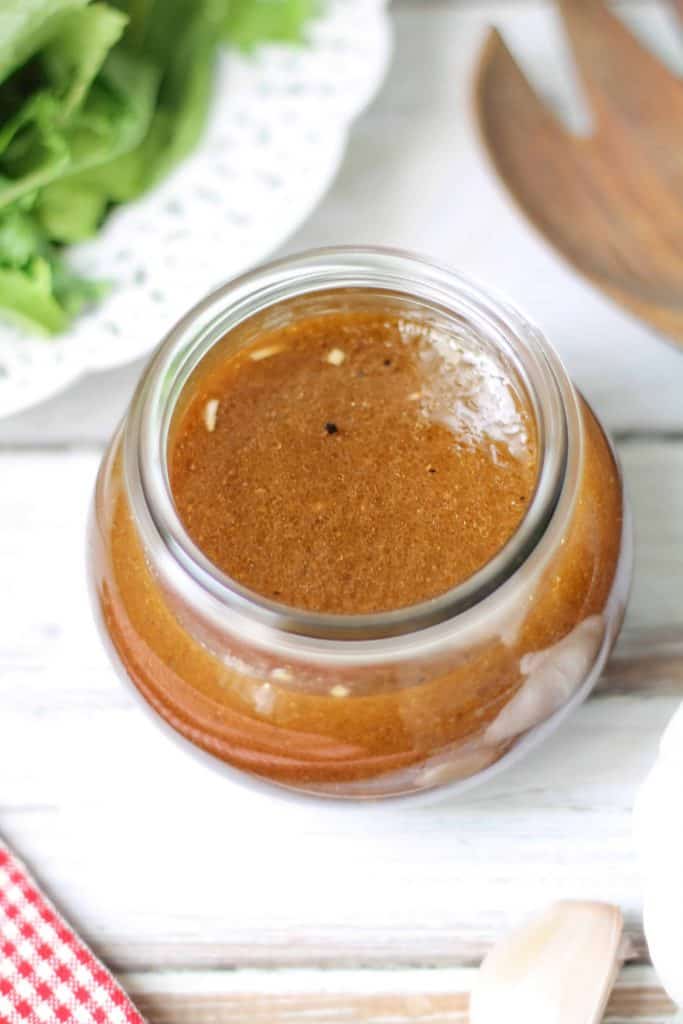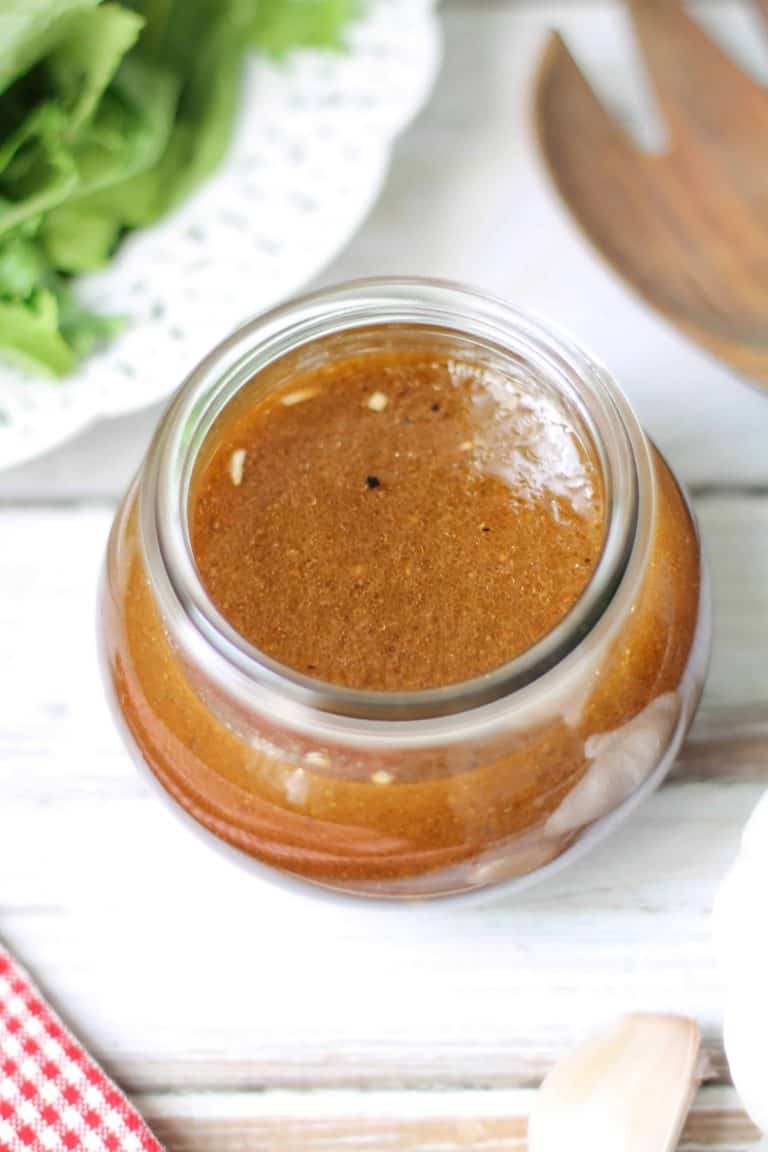 Enjoy. 🙂
As an Amazon Associate I earn from qualifying purchases.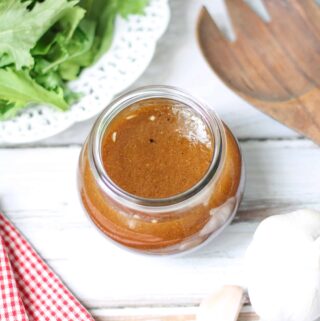 Easy Balsamic Vinaigrette Dressing – Vegan & Gluten Free
Instructions
Place all ingredients in a container with a secure lid and shake it all together well

Store covered in your fridge for up to a week
Nutrition
Calories:
153
kcal
Carbohydrates:
2
g
Fat:
16
g
Saturated Fat:
2
g
Sodium:
2
mg
Potassium:
7
mg
Sugar:
1
g
Vitamin C:
0.1
mg
Calcium:
3
mg
Iron:
0.1
mg