These Instant Pot Salted Potatoes are an easy side dish to pair alongside virtually any meal. They are a blank canvas giving you lots of options.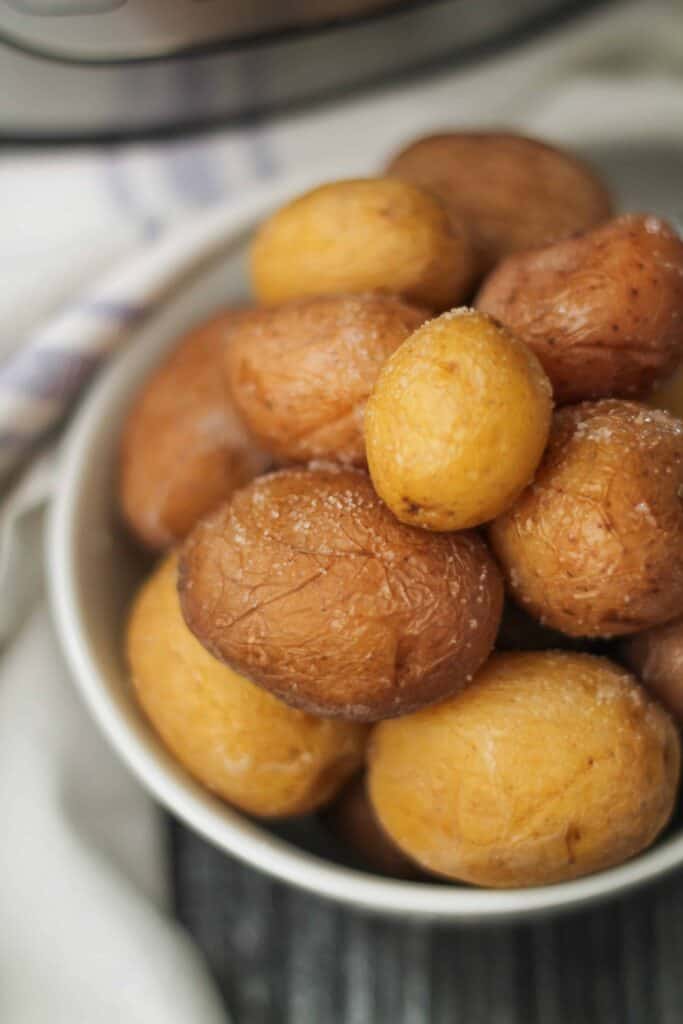 When I first bought my Instant Pot the main intention was one pot meals. Chili and soups and things like that. Then along came the steamer basket I found at the thrift store for $2.99. I've grown to love it, using it for easy steaming of sweet potatoes (will share soon!). Next I discovered these Instant Pot Salted Potatoes from an IP facebook group I'm in and it's been side dish city around here.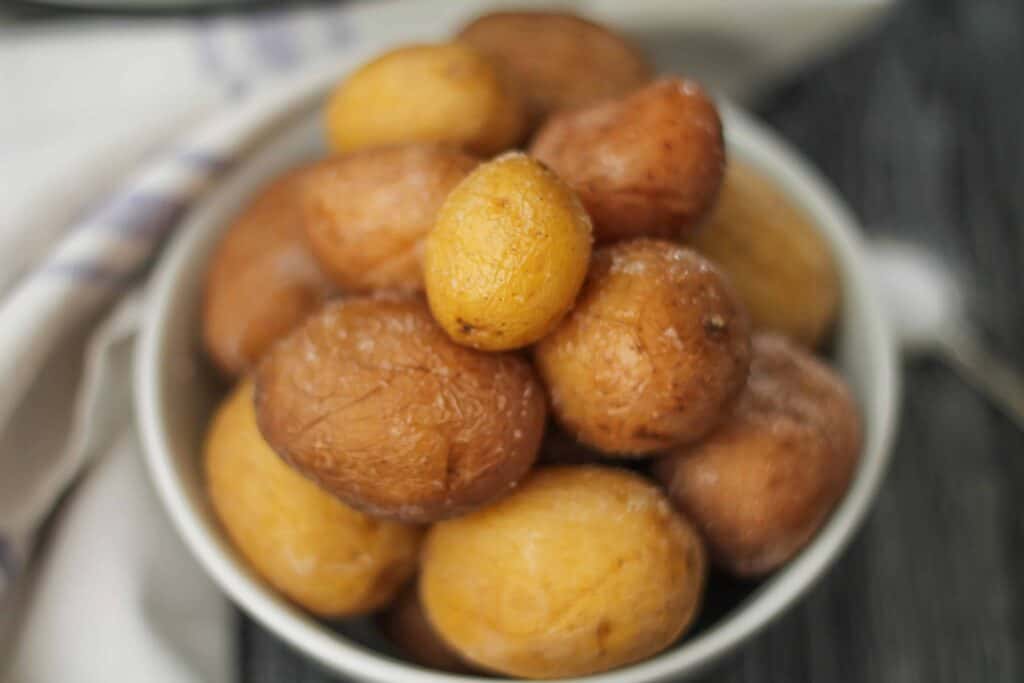 Instant Pot Salted Potatoes
Now some may wonder why bother using the IP? Such things can just as simply be made on your stovetop or in the oven. I can answer with three words: It's freakin' HOT. I want potatoes but I don't want a raging inferno in my apartment to get them. Summertime is not the time for cozy warm kitchens. Ask me in December and I may be singing a different tune. 😉 As for August, I'm using my IP.
This yummy potato dish was based off the recipe from the Instant Pot guru "This Old Gal" and her Syracuse Salted Potatoes. Her recipe adds a nice blanket of butter to the spuds, which is super delicious, I'm sure. I like to keep mine plain and let them play a supporting role to a great curry or roast dinner. I chop the leftovers into chunks, toss them with olive oil and roast 'em up as hash browns with eggs for breakfast. The options are endless!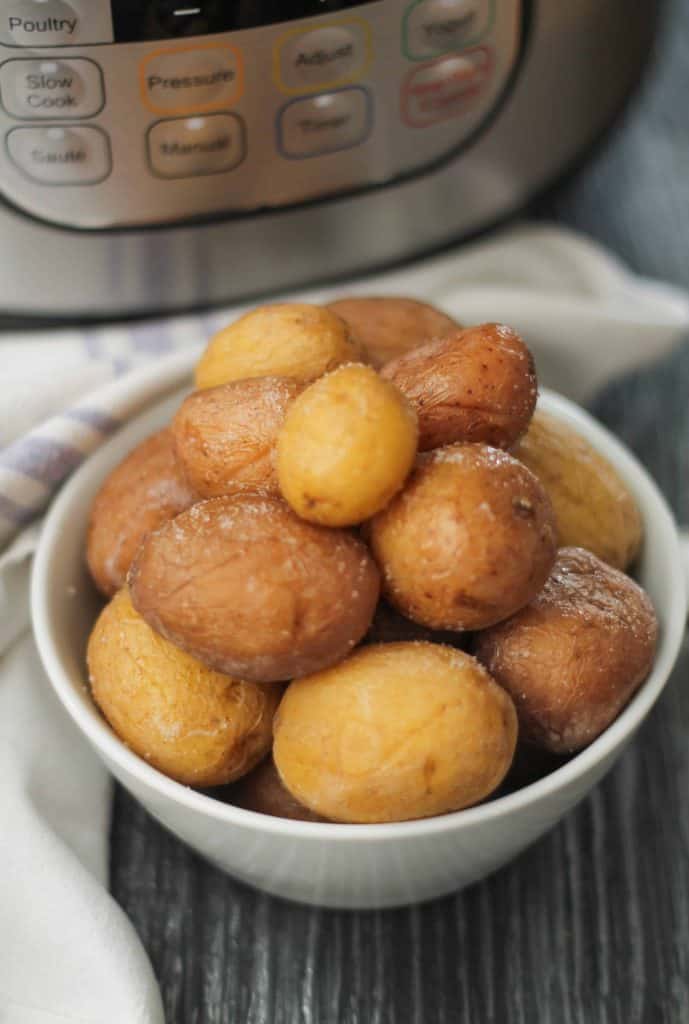 Instant Pot Salted Potatoes – Vegan + Gluten Free
Ingredients
2.5 - 3 lbs new potatoes, scrubbed clean
1 cup sea salt
6 cups water
Instructions
Add the water and salt to the Instant Pot and whisk well until the salt had dissolved then add the potatoes
Lock the lid on and ensure the valve is set to 'seal'. Hit the Manual button and adjust the time to 2 minutes. Let the pressure release naturally for 15 minutes. Release any remaining pressure and carefully remove the lid
Drain the potatoes and let them sit in the colander for 2-3 minutes then serve
7.8.1.2
516
https://thehonoursystem.com/instant-pot-salted-potatoes/