Homemade Italian Seasoning Blend + Italian Dressing Recipe
I just realised that when I posted my Oscar themed recipe for Alabama Firecrackers that I just stated "Italian seasoning' in the recipe but no other elaboration. Maybe you already have either a store bought or homemade Italian seasoning blend in your spice rack, but just in case you happen not to, here is my simple recipe.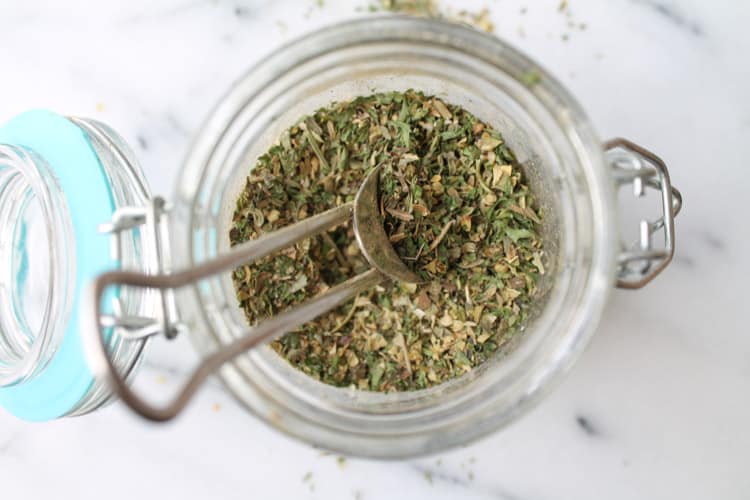 The nice thing about making your own is the customability. Is that a word? Google is giving me the squiggly red line but I choose to ignore it. Customability is the biggest advantage to the home cook. Someone doesn't like onions, no onion powder. Hate oregano? Leave it out! See where I'm going with this? 😉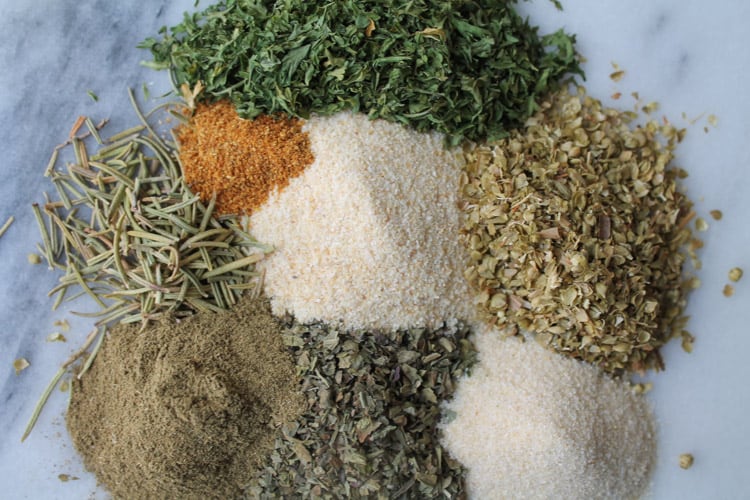 This Homemade Italian Seasoning Blend is nice to add to soups or stews, in a marinade, sprinkle on chicken or fish before roasting, you could make the aforementioned crackers as well.
Another cool thing is to use it as a base for a killer salad dressing. Just add some oil of your choice (customability again!), a little vinegar and some fresh lemon and you are off to the races with a delicious Italian inspired salad.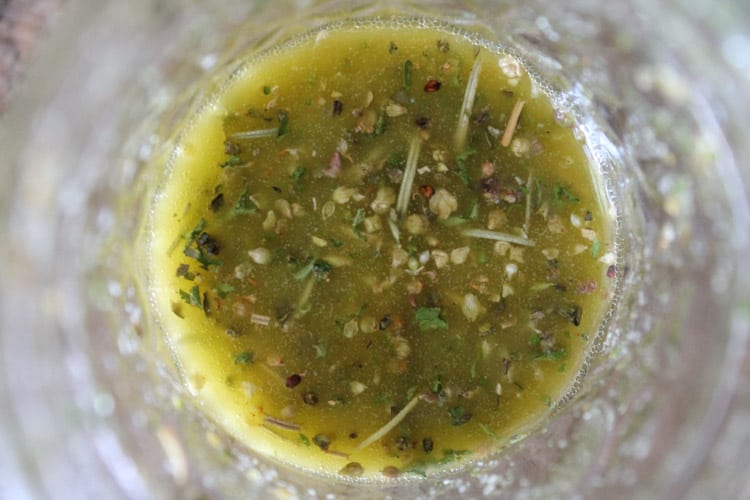 Another tip I picked up was to buy my dried spices in the bulk section. You can purchase exactly what you need in the amount you desire. If you only need a pinch of something that you know you probably won't use on a regular basis, just buy the pinch. Your spices should stay fresher also because you will be buying smaller amounts and replenishing them more frequently. I think this entire recipe would cost under $3. For real!
Enjoy this blend and your weekend! Happy Friday, everyone. 🙂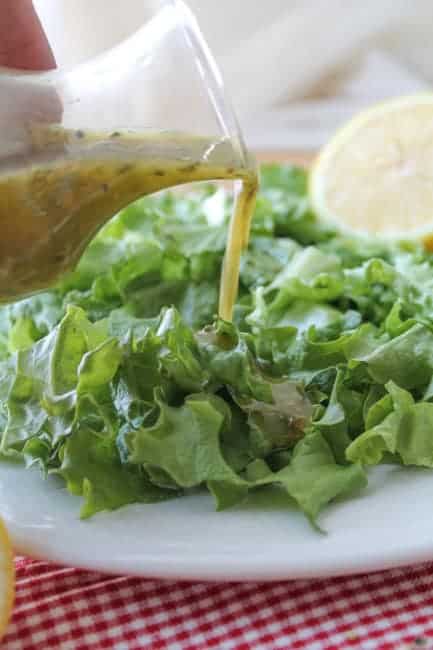 As an Amazon Associate I earn from qualifying purchases.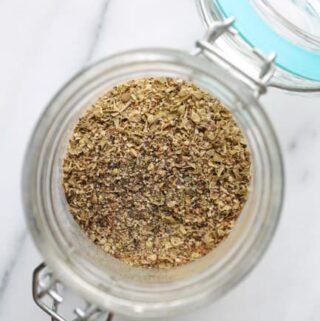 Homemade Italian Seasoning Blend
Instructions
Mix all ingredients together well and store in a sealed container

*to make dressing add 1 tbsp. of Italian seasoning and add 1/4 cup oil, 2 tbsp. of vinegar and 1/2 lemon, juiced to a small jar and shake well. It should make close to 1/2 cup of Italian dressing
Nutrition
Calories:
28
kcal
Carbohydrates:
5
g
Protein:
1
g
Sodium:
19
mg
Potassium:
168
mg
Fiber:
2
g
Vitamin A:
370
IU
Vitamin C:
6.3
mg
Calcium:
103
mg
Iron:
2.3
mg