Homemade Cashew Cookie Larabar
Everyone loves the simple, clean and healthy ingredients of larabars but not necessarily the price tag. This Homemade Cashew Cookie Larabar recipe will supply you with the flavour you love at a half the price. Vegan and Gluten free recipe!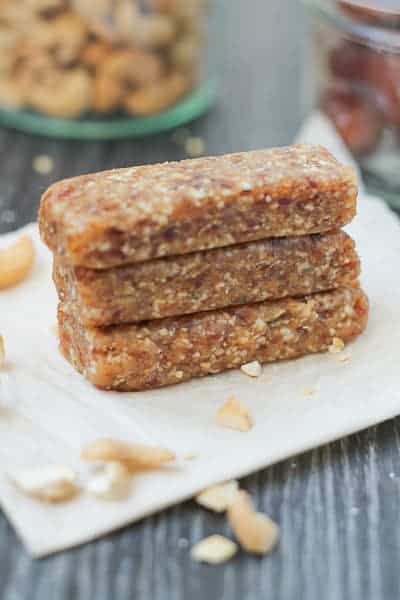 Who out there loves larabars?
I do!
Who out there loves paying big $$$ for larabars?
*crickets*
Me either. 😉
OK. It's settled. Time for a homemade version.
I'm pretty sure can handle sourcing out the long ingredient list.
Dates? Check. Cashews? Check. I pick up both in bulk at Costco.
Let's get to it!
Homemade Cashew Cookie Larabar
The nice thing about these sweet, chewy bars is the fact that they are no-bake. Just a blitz in the food processor and the work is done.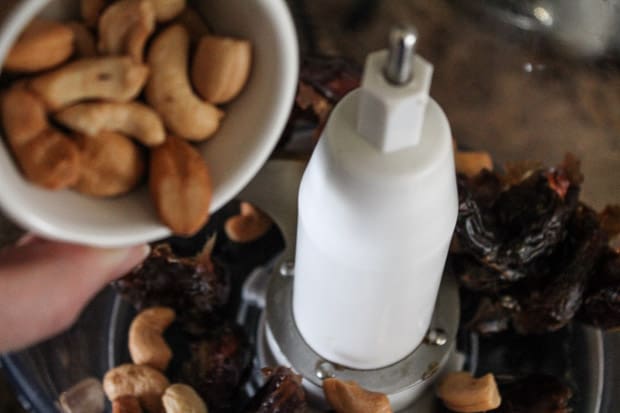 Measure out your dates, cashews, a pinch of sea salt and a splash of vanilla and pulse until they are blended together but still leaving some chunks of the cashew for some crunchy texture.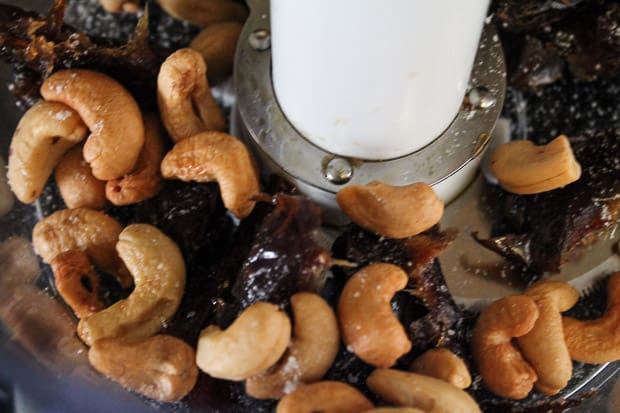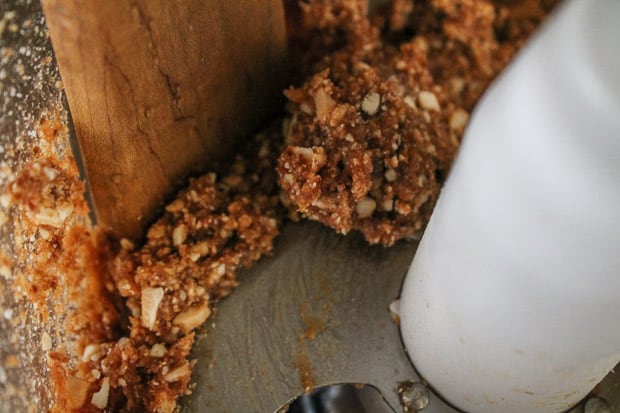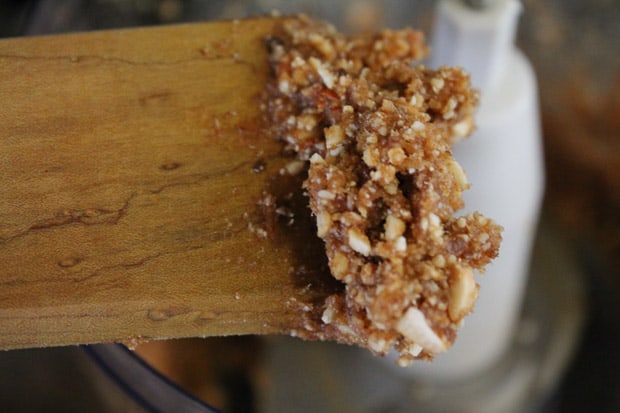 The mixture is then plopped onto a parchment lined surface and molded into a bar. It will be on the sticky side so wetting your hands a tad is helpful when shaping.
Wrap in saran and put the bar in the freezer for about 1/2 hour. I then cut my creation into squares and wrap them individually in saran or wax paper. They are rather sweet so a little square is plenty.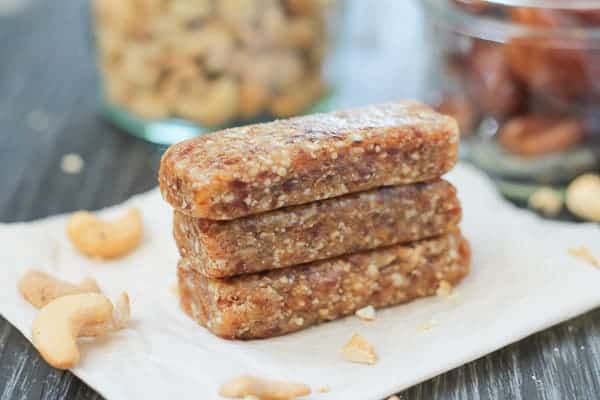 These enticing little beauties are such a great way to cut out the refined sugars.
Dates are natures candy!
They are sweet yet naturally rich in minerals. The nice thing when you get your 'sugar fix' from whole foods is that they come with added bonus of nourishing your body too.
These Cashew Cookie Larabars are tailor made for packing in your lunch for that mid-afternoon energy crash.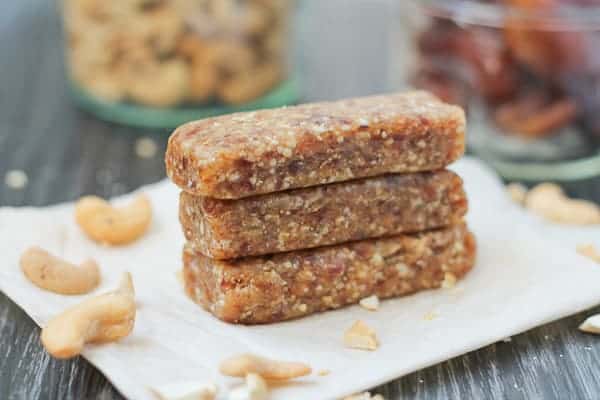 Savour one of these nutrient-dense, energy boosting goodies and you will sail through the rest of your day.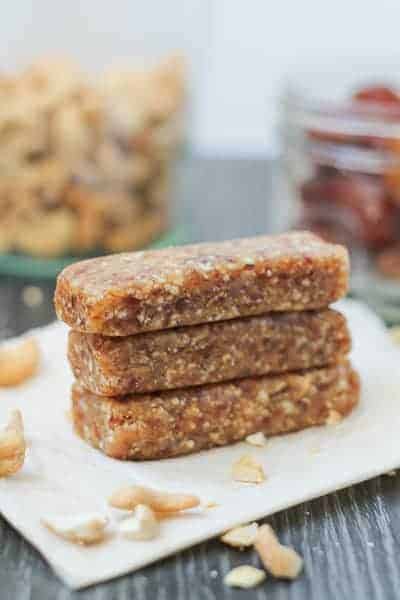 Looking for more recipes featuring dates?
Originally posted April 18, 2013 * Updated July 21, 2018
Be sure to follow me on social media! I love pinning to Pinterest, sharing on Facebook and posting pics to Instagram. See you there. 🙂
As an Amazon Associate I earn from qualifying purchases.
I used a Kitchen Aid Food Processor for this recipe.
DIY Larabar – Cashew Cookie
Instructions
Pulse all ingredients in food processor.

Shape into bar, wrap in saran and freeze for 1/2 hour.

Cut into squares and re-wrap individually.

Store in fridge or freezer.
Nutrition
Calories:
132
kcal
Carbohydrates:
15
g
Protein:
3
g
Fat:
7
g
Saturated Fat:
1
g
Polyunsaturated Fat:
1
g
Monounsaturated Fat:
4
g
Sodium:
584
mg
Potassium:
200
mg
Fiber:
2
g
Sugar:
10
g
Vitamin A:
1
IU
Vitamin C:
0.1
mg
Calcium:
12
mg
Iron:
1
mg