OK…not to brag, but these muffins are ah-maz-ing. I have none left. They are gone. Joe liked them and he doesn't even like dates! That's how good they are. A healthy way to start the day as a quick portable breakfast or great as a snack with a nice cuppa tea;)
I had an abundance of baby carrots in the fridge that needed to be used up so I grated some up and got to work baking muffins.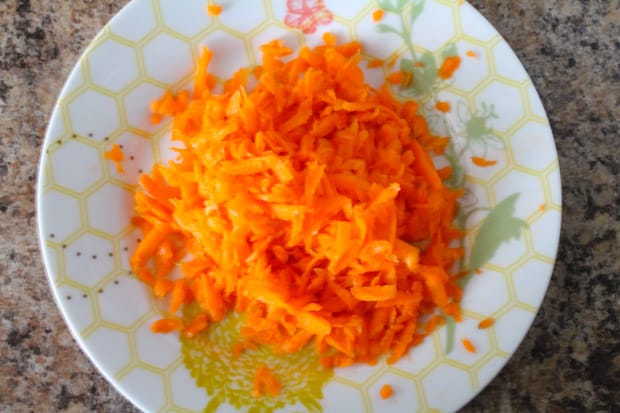 With my hand blender I mixed up the liquids.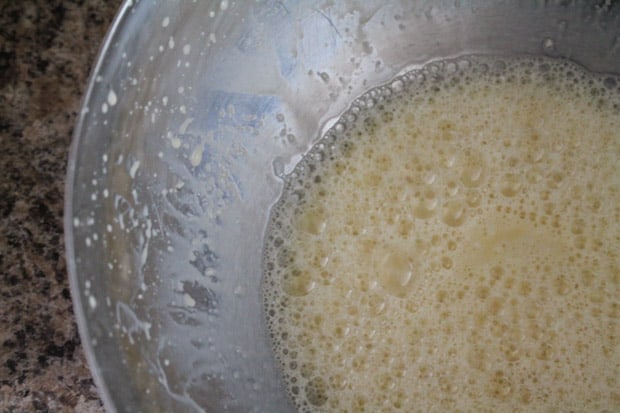 Then I added in the carrots and chopped dates and mixed them in with the liquids. In a separate bowl, I whisked together the dry ingredients. Once the dry ingredients are blended, add them to the wet and mix until just combined.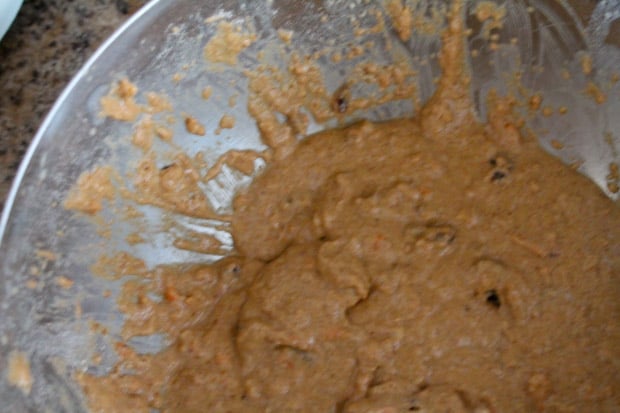 Fill your lined muffin tin 3/4 full.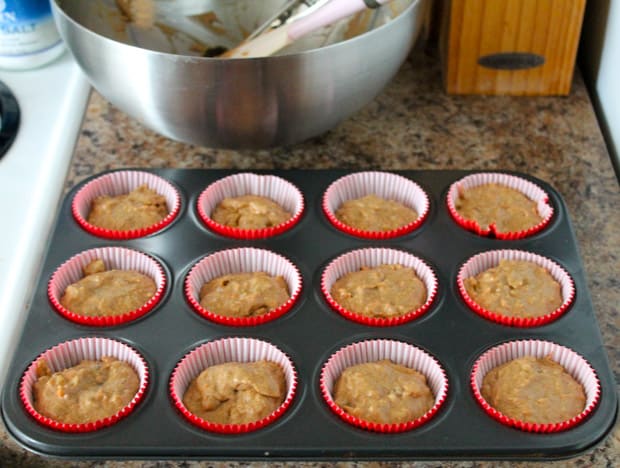 Pop them into the oven and wait with anticipation for 25 loooooooong minutes until they are baked. While you are waiting feel free to stand next to the oven inhaling the mouth watering aroma escaping from inside. I would love to bottle that enticing scent. So very, very yummy.
Once the toothpick test comes out clean, let these babies rest for about 20 minutes. You will be rewarded for your patience.
You would never know that these muffins are of the healthy variety. Compared to their cake-y, white flour and butter laden counterpart, these spelt flour and coconut oil based muffins stand up incredibly well. Satisfying with just the right amount of sweetness. Your family will never know the difference:)
Yields 12 muffins
Carrot & Date Muffins
Ingredients
1 cup almond milk
1/4 tsp vinegar
1/4 cup melted(not hot)coconut oil
1 egg
1 tsp vanilla
6 large dates, finely chopped
10 baby carrots, grated
1 & 3/4 cups spelt four
1/2 cup ground almonds
2 tsp cinnamon
1/3 cup coconut sugar
1 tsp baking powder
1 tsp baking soda
1/2 tsp coarse sea salt
Instructions
Preheat the oven to 350 and line muffin tin with 12 liners
Combine milk, vinegar, coconut oil, egg and vanilla by beating with an electric mixer
Add in the chopped dates and grated carrots and mix again
In a separate bowl, whisk together the remaining ingredients
Add them to the wet mixture and mix until just combined
Scoop out the batter, filling muffin liners 3/4 full
Bake for 25 minutes, checking that a toothpick comes out clean
Let cool on a rack for 20 minutes
7.6.7
133
https://thehonoursystem.com/carrot-date-muffins/