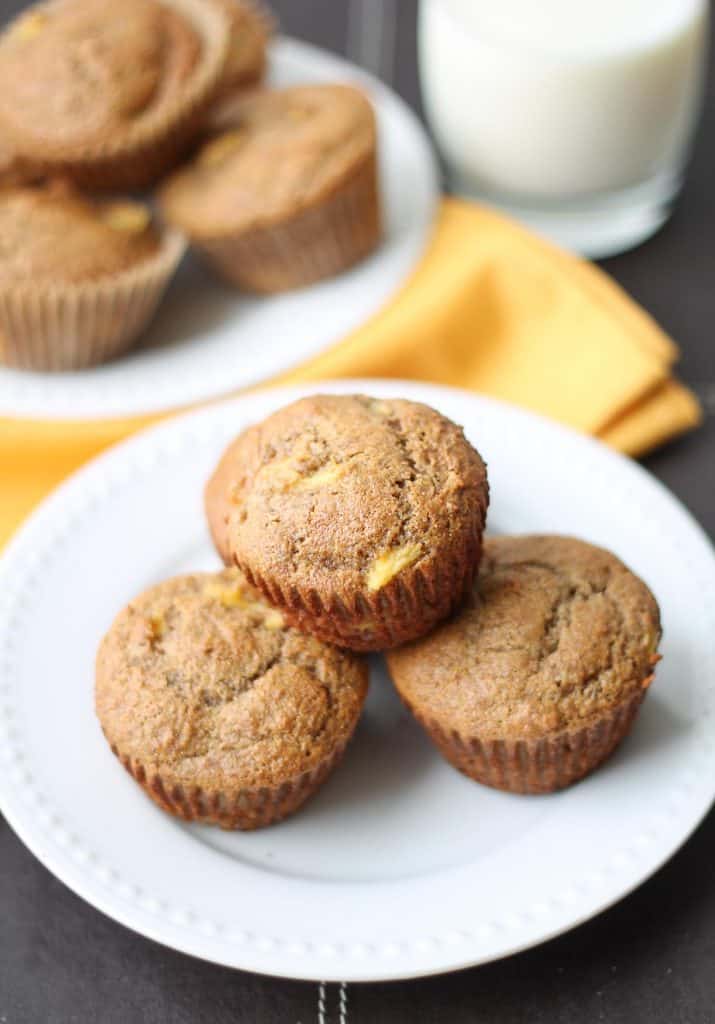 Mmmmm…muffins.
Yum.
I'm eating one of these delicious Pineapple Ginger Muffins as I type. I should really stop doing that, by the way. Not stopping eating the muffins, obviously, but eating while I'm working. Not good when you get crumbs in the old keyboard, if you know what I mean.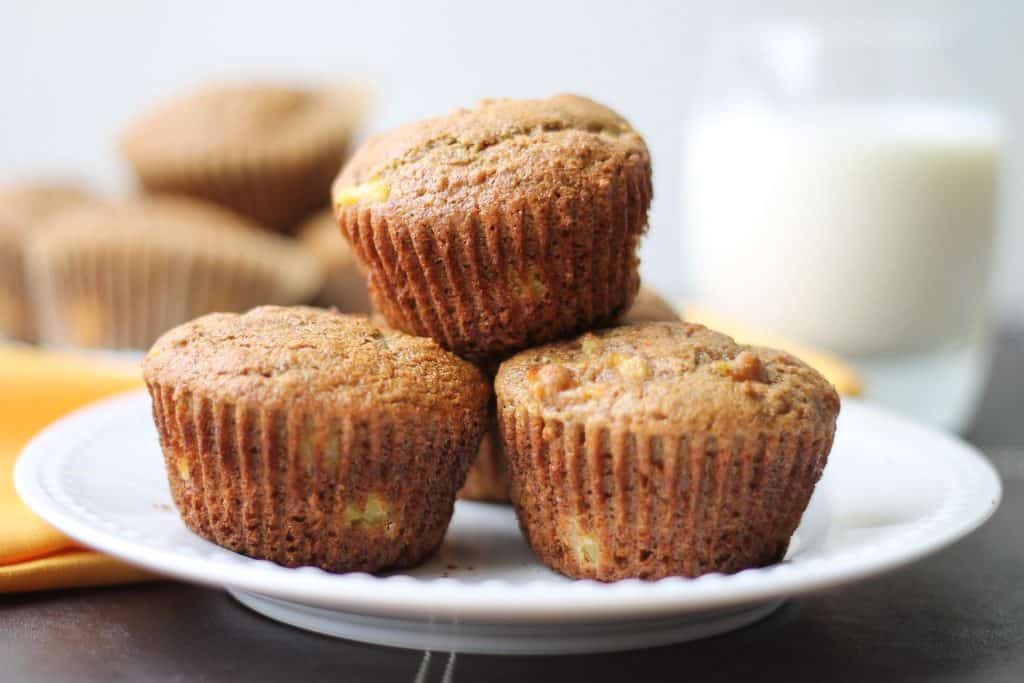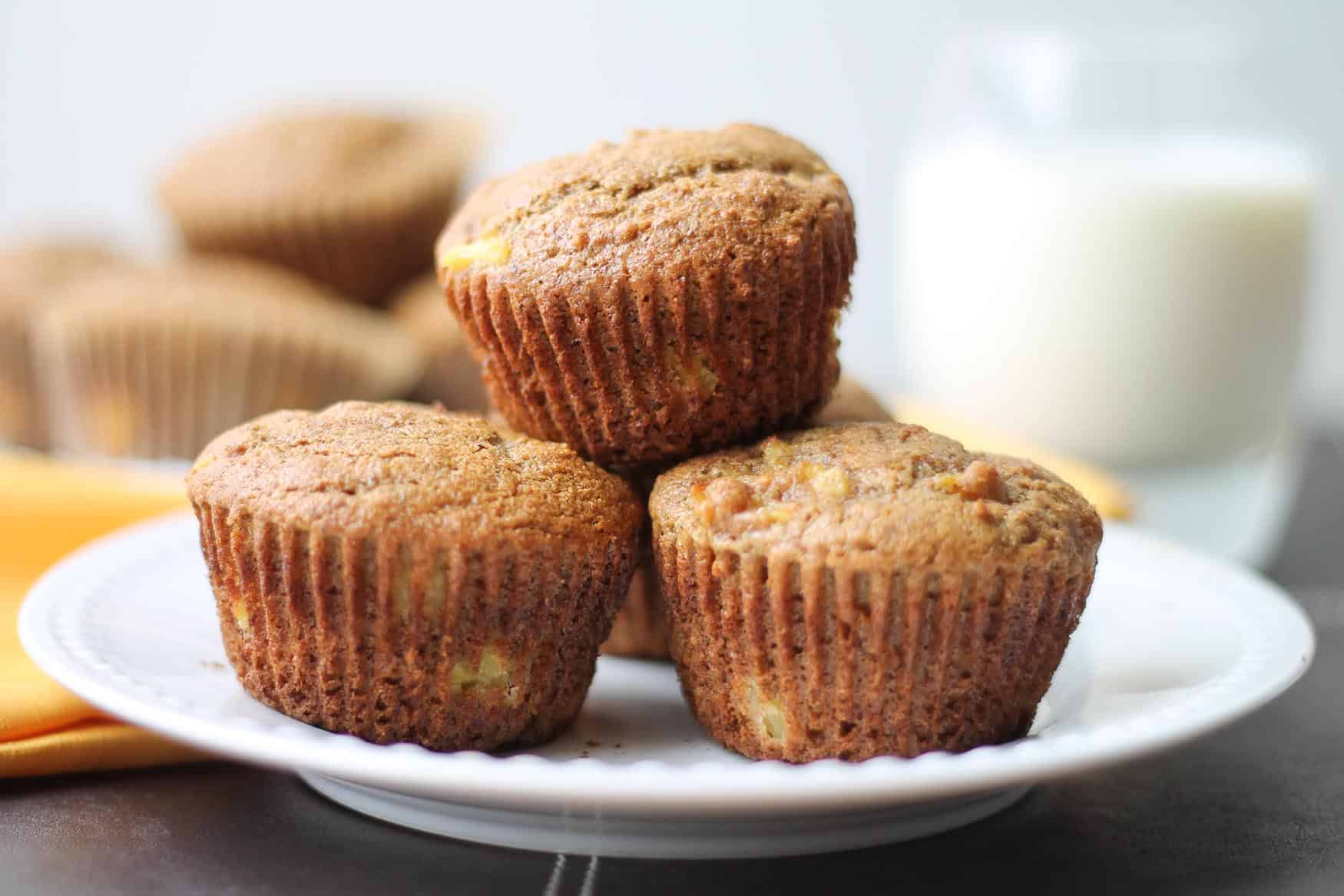 Please tell me I'm not the only one who uses their desk as both workstation and dining table. Funnily enough, our desk is our dining table. We love having more space for the computer and all its accoutrements but it does mean we don't have a proper table. My Mom would not approve. Sitting down to meals, at the dinner table, was tradition. Since we decided to repurpose the table, Joe and I each have a fold out tray (nice wooden ones, mind you) that we eat off of and it works well for us.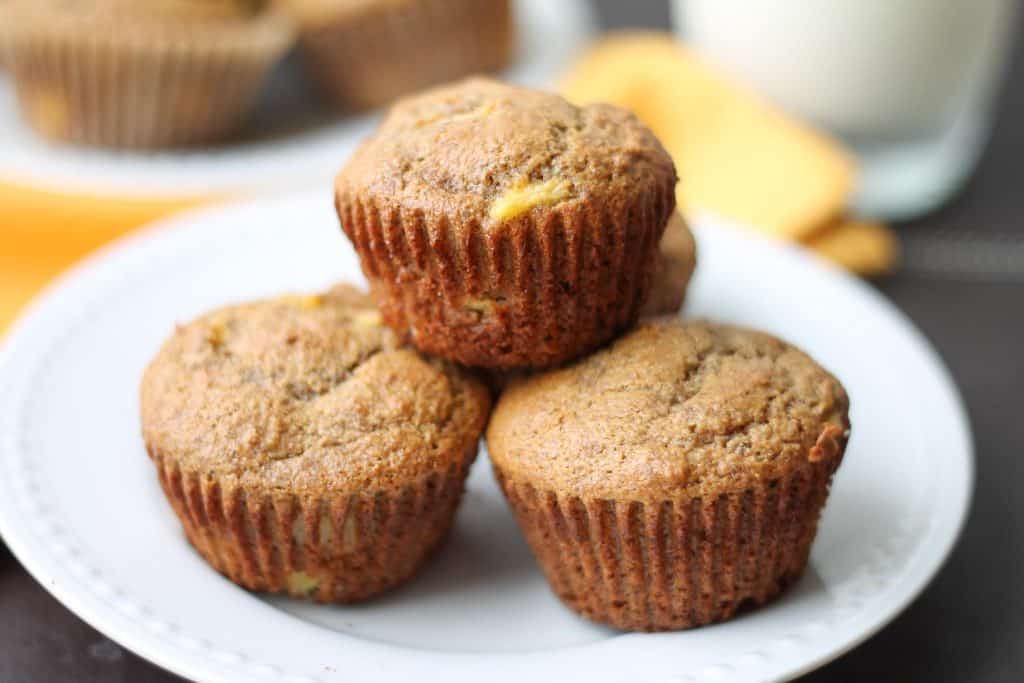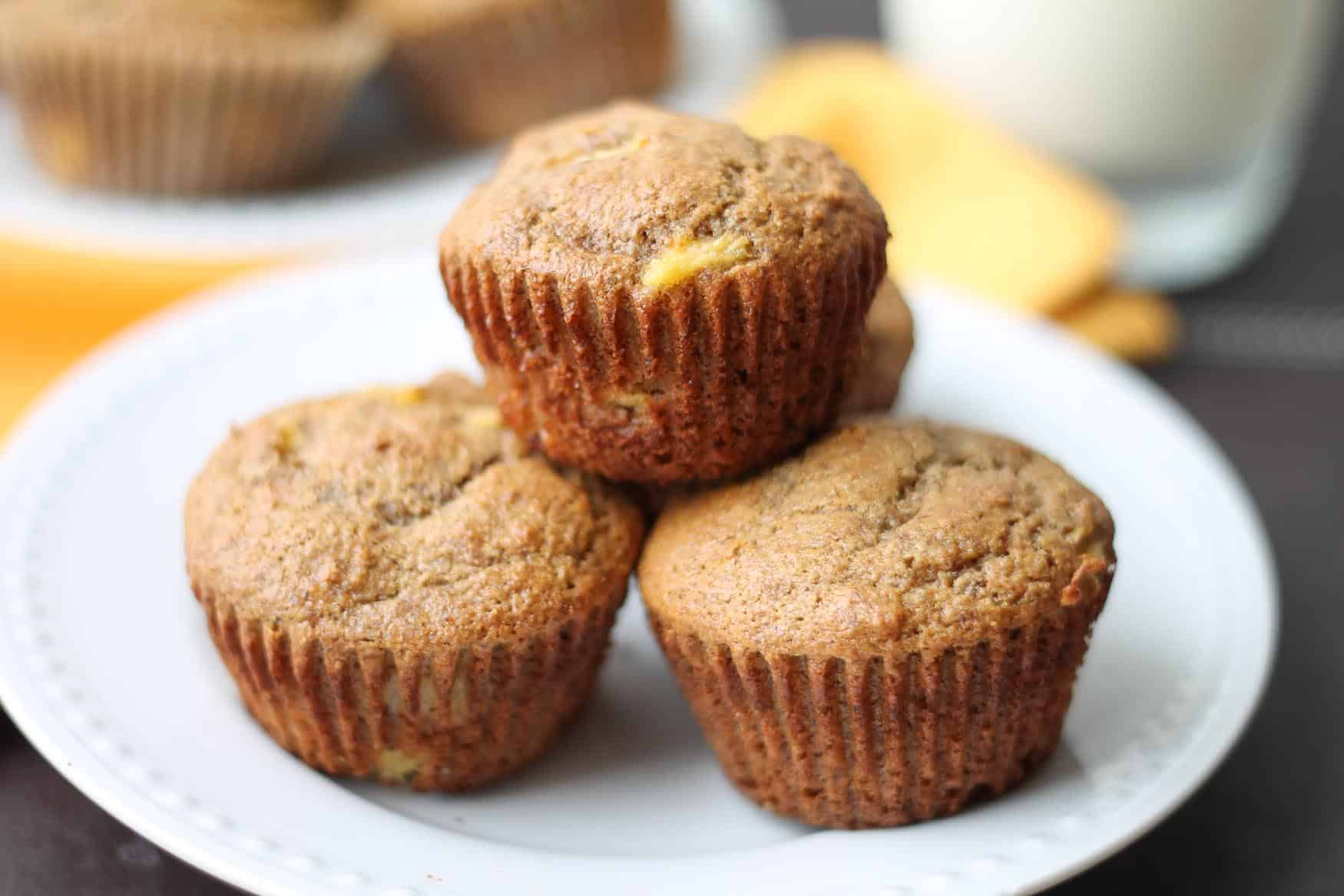 Not traditional, but we are not the traditional type. No kids for us, and we've shunned marriage. We've opted to skip the mortgage route and live with no ties. I've always liked feeling that if I needed to just pick up and go, I could. I'm not much for collecting material things and I don't like anchors. Probably some deep seeded childhood issues, but whatevs.
It's me.
It's us.
What I do enjoy is the pineapple. I looooove me some pineapple.
When I made the Frozen Pineapple Greek Yogurt a few weeks back, it got me to thinking about other pineapple based recipes. Normally, I just slice a fresh pineapple into chunks and go to town, slurping it up fresh, but I thought a good muffin recipe might be fun.
Muffins are good because they double as both breakfast and a snack. Perfect. Two birds with one stone. 🙂 I used spelt flour as the base for these muffins as well as some Greek yogurt. You could totally use sour cream if you feel like being decadent. 🙂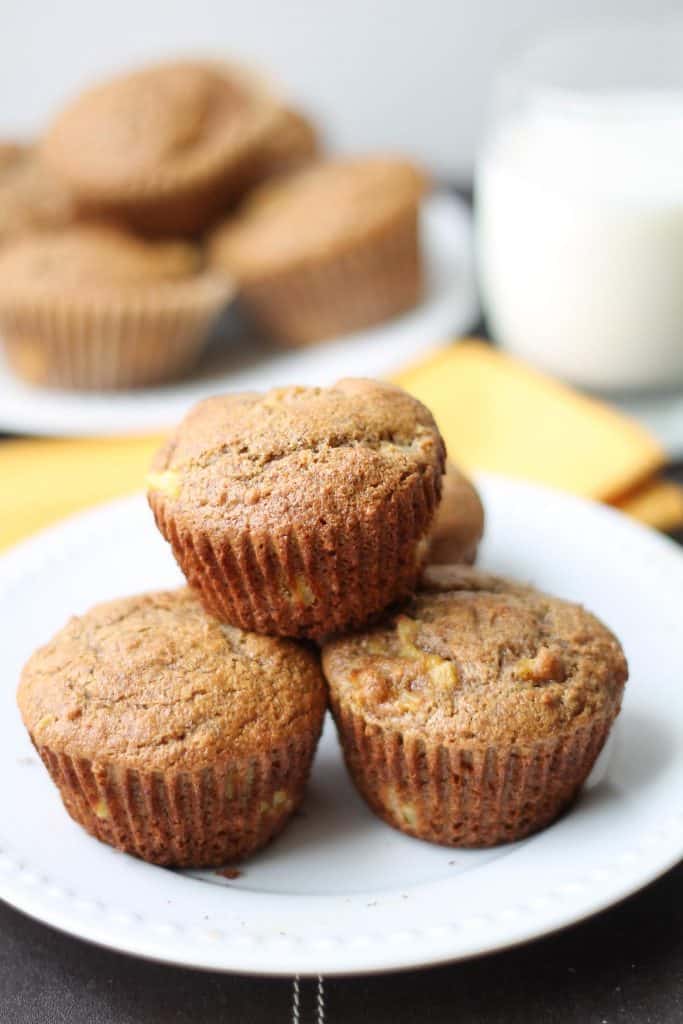 Maple syrup is the sweetener of choice, along with pineapple, of course. A hint of ginger pulls it all together.
Enjoy, my friends!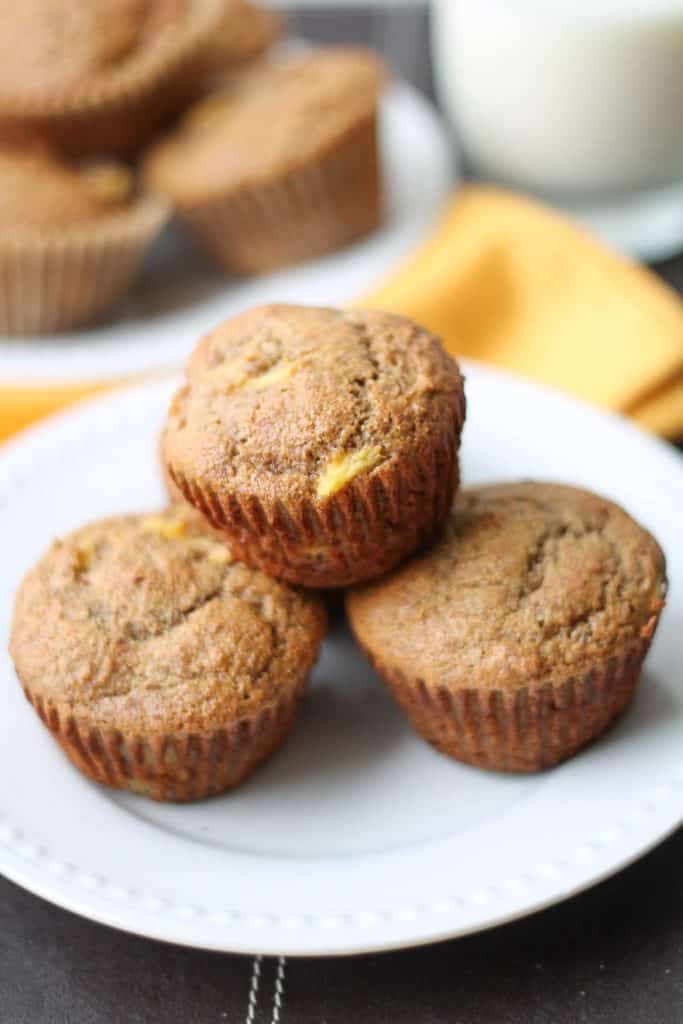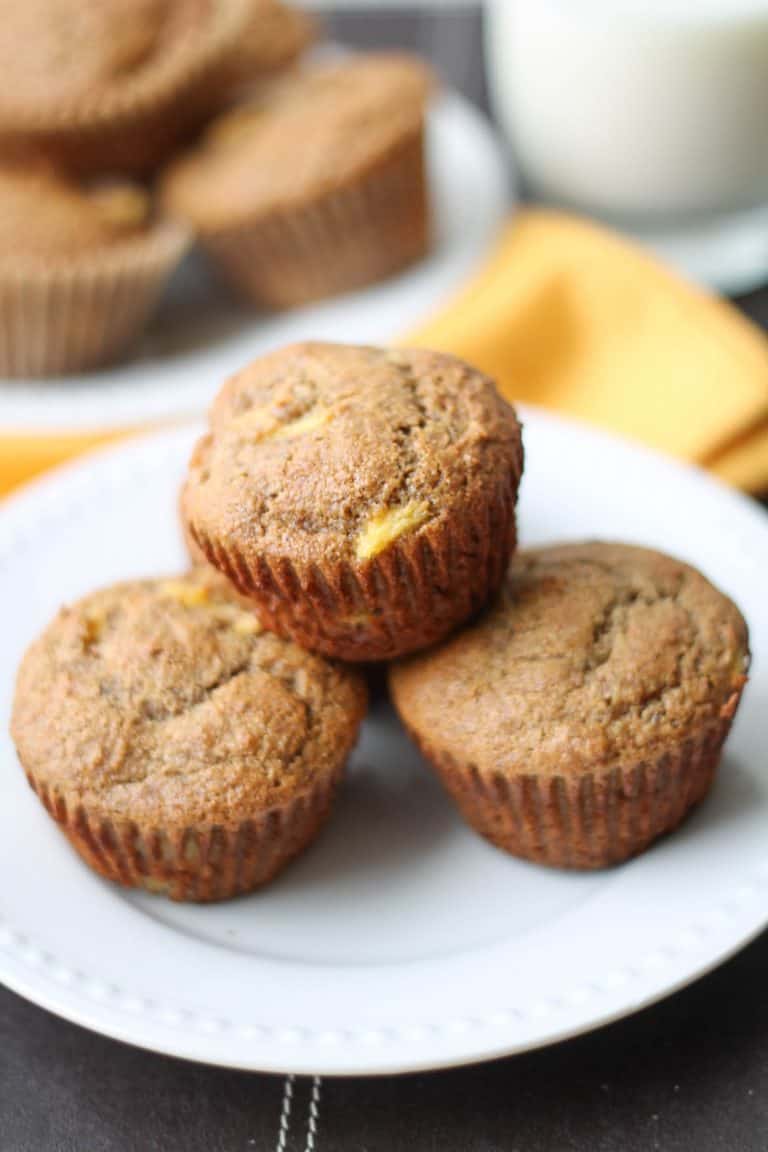 As an Amazon Associate I earn from qualifying purchases.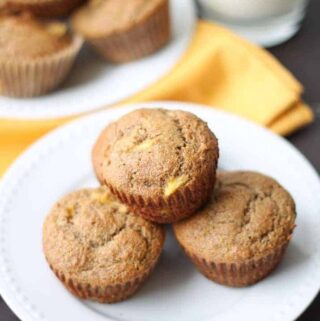 Pineapple Ginger Muffins
Instructions
Preheat oven to 400 and line a 12 cup muffin tin with parchment liners

In a large bowl, whisk together the flour, ground flax, baking soda, salt and ground ginger. Set aside

In another bowl, whisk together the maple syrup, Greek yogurt, vanilla and egg. Set aside and let it come to room temp before adding the coconut oil. You want the oil to remain liquid. Whisk in the coconut oil. Add the liquid to the dry and stir until just combined. Try not to over mix

Gently fold in the pineapple.

Scoop into the lined muffin tin and bake for 15-20 minutes, checking with a toothpick for doneness

Let cool for 10 minutes
Nutrition
Serving:
12
Calories:
154
kcal
Carbohydrates:
20
g
Protein:
6
g
Fat:
5
g
Saturated Fat:
2
g
Cholesterol:
21
mg
Sodium:
451
mg
Potassium:
78
mg
Fiber:
2
g
Sugar:
8
g
Vitamin A:
20
IU
Calcium:
37
mg
Iron:
1
mg