Caramelized Apples – Gluten Free & Vegan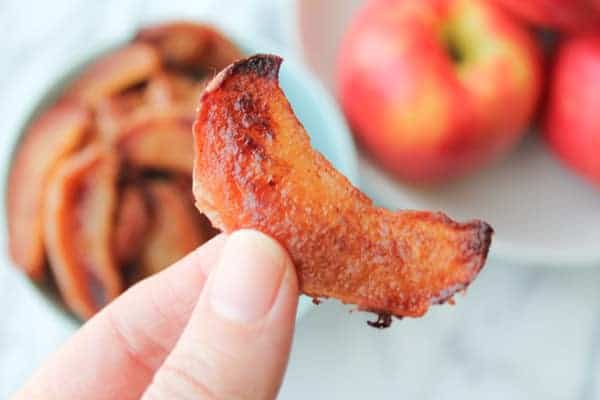 That's right. Caramelized Apples. Boom! Have you ever actually closed your eyes to savour the moment when you are eating something? I have and it was these apples. Too good.
Another amazing thing about this recipe is how easy it was to come together. They were so simple it just added to their amazingness. Is amazingness even a word? Who cares. These Caramelized Apples are absolute amazingness. 🙂
I used honey crisp apples for this recipe. Please keep in mind that apples are almost always on the "Dirty Dozen" list, which is a list of the top twelve foods that contain the highest pesticide residue, so it is important to buy organic apples. This does make the price of big, honey crisp apples pretty much the same price as gold. So instead of gold necklaces, I have a crisper full of apples. I'm OK with that. 🙂
Start by melting together coconut butter, coconut oil and maple syrup. I used coconut butter because I had some in the cupboard and I realize that it too is also very pricy. Feel free to use either butter or Earth Balance if you don't happen to have coconut butter.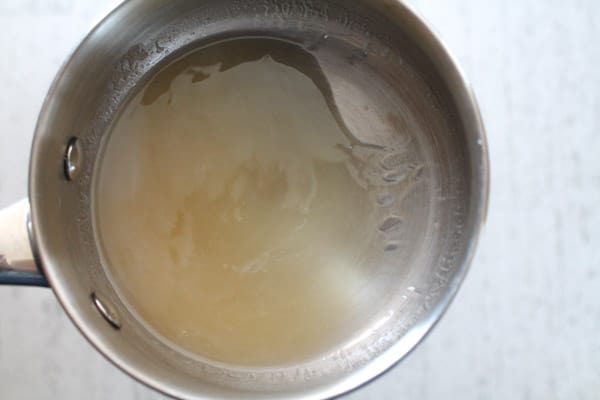 Slice up your gold apples into thin wedges and toss them with the cinnamon, sea salt and coconut sugar. Then pour on butter mixture and stir it well to coat all of the apples.
Line them up on your baking sheet and pop them into the oven.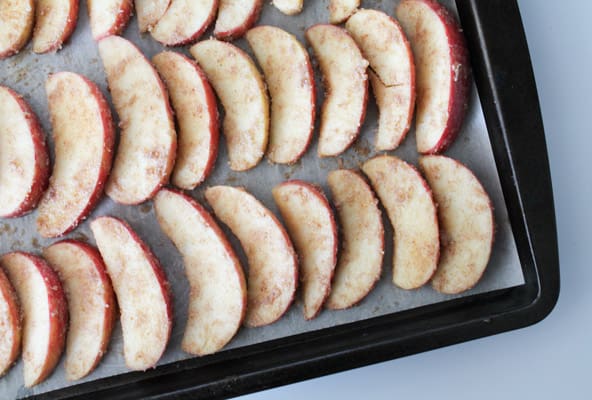 After about five minutes, your kitchen will start to smell like fresh baking apple pie. Apple pie without the pastry equals apple pie without the guilt and who needs a guilt trip? Not us, that's who!
When they come out of the oven they will be browned and crispy around the edges.
As far as how you can eat these, the ideas are endless. Firstly, I had them over Greek yogurt with a sprinkling of cinnamon and a touch of maple syrup drizzled over. This was the eye closing moment. So . good .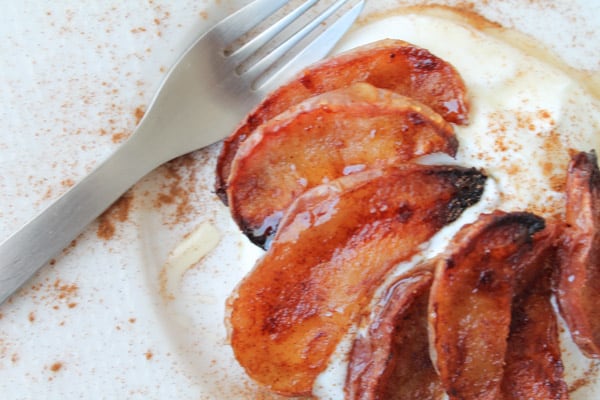 Later in the evening I had a them on top of a baked sweet potato with some chicken for my dinner and, again, they were delicious. I could also see them added to a salad or mixed into some quinoa. So, like I said, endless ideas.
As evidenced by my plate below, I think I kinda liked these! 😉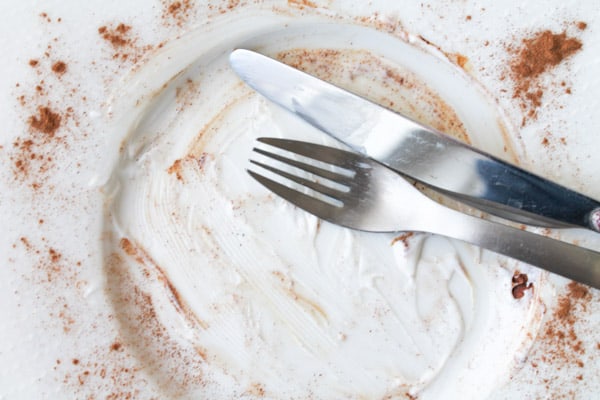 Enjoy!
Adapted from this recipe at Mangia.
As an Amazon Associate I earn from qualifying purchases.
Caramelized Apples – Vegan & Gluten Free
Instructions
Preheat the oven to 375 and line a baking sheet with parchment

In a small saucepan, melt together the coconut butter, coconut oil and maple syrup

In a large mixing bowl, toss the apples with the cinnamon, sea salt and coconut sugar, then pour on the melted butter mixture and stir well to coat the apples

Line up the apples on your lined baking sheet and bake for 45-55 minutes, watching for caramelization and browning around the edges
Nutrition
Calories:
94
kcal
Carbohydrates:
16
g
Fat:
3
g
Saturated Fat:
2
g
Sodium:
197
mg
Potassium:
104
mg
Fiber:
2
g
Sugar:
12
g
Vitamin A:
50
IU
Vitamin C:
4.2
mg
Calcium:
13
mg
Iron:
0.2
mg