Cucumber & Dill Hummus – Vegan & Gluten Free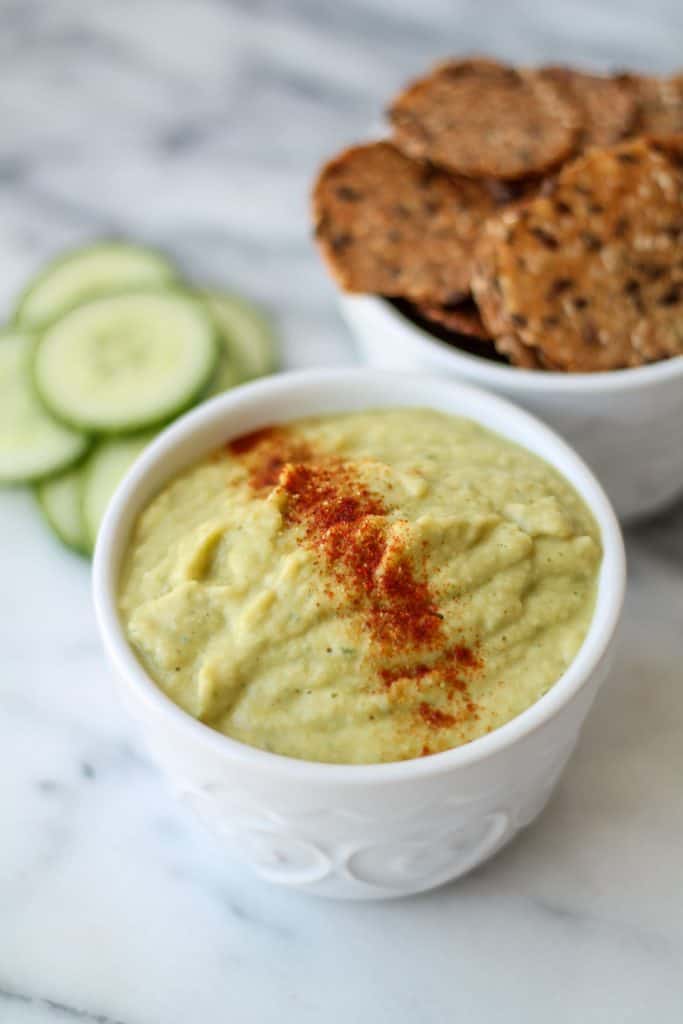 I like to share my goods at the office every once and awhile for quality assurance. A bowl scraped clean is always a good sign that the recipe is a keeper.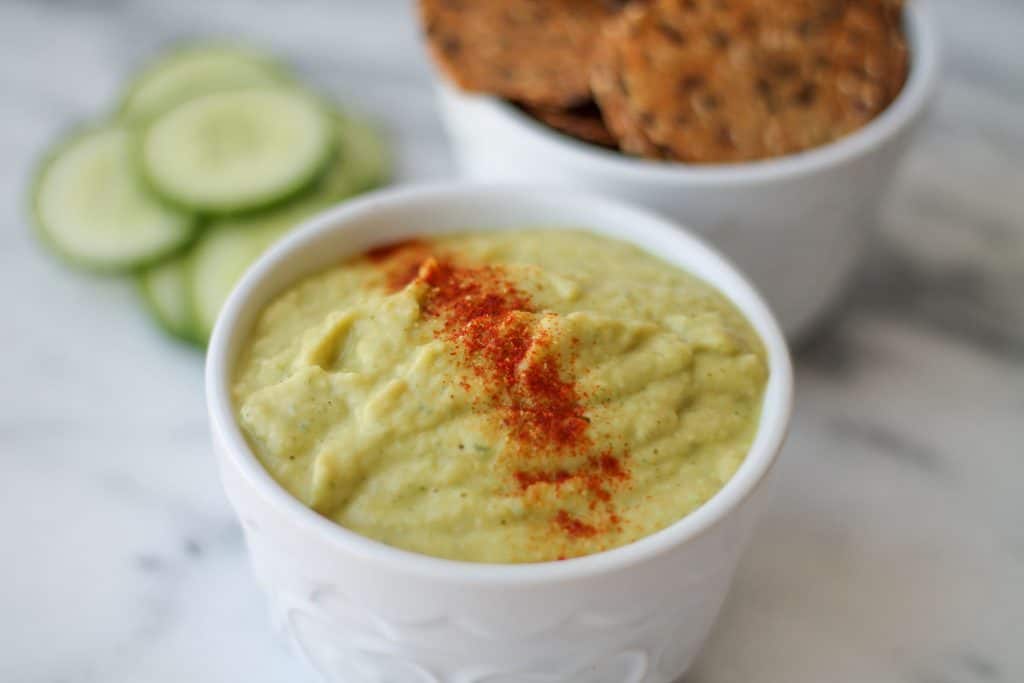 That happened with this Cucumber & Dill Hummus.
Bowl=scraped clean. Happy dance. 🙂
It's funny because I loved it but was a little unsure if it would pass the test. It's slightly green-ish in colour which, let's face it, is a tad off-putting. I crossed my fingers and hoped that I wouldn't be met with doe-eyed stares from my co-workers, politely placing just a smidgen of the hummus on the tip of their tongues.
Thankfully it didn't happen that way and like I mentioned earlier, a clean bowl ensued.
I love the combo of dill and cucumber and combining them with the chickpeas just makes for a super fresh hummus. I skipped the tahini in this, originally just because I didn't have any. It's still hummus, right? I didn't miss the tahini actually. This Cucumber & Dill Hummus is more crisp than creamy, so the seed butter is kind of unnecessary.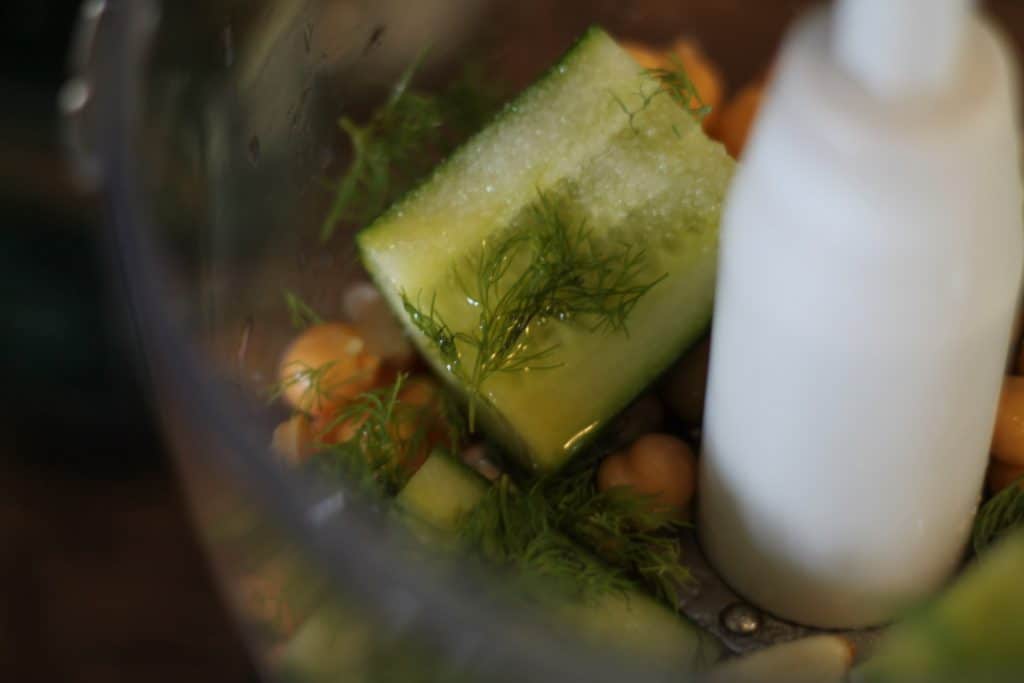 Dilly-icious. 😉 See what I did there?
Now to make it look good for the website.
I ever so carefully striped a line of paprika for colour along the top for the photos and hoped for the best. Sometimes healthy food can be a challenge to look nice in pictures, which is frustrating because there are so many truly delicious recipes that go unnoticed because the images aren't super appealing. But you know what is appealing? The sounds of people cheerfully chowing down on your creations. That makes me happy.
Enjoy!

As an Amazon Associate I earn from qualifying purchases.
Cucumber & Dill Hummus - Vegan & Gluten Free
Ingredients
Instructions
Place all ingredients in a food processor or high powered blender and process until smooth

Cover and store refrigerated for up to a week.
Nutrition
Serving:
4
Calories:
187
kcal
Carbohydrates:
9
g
Protein:
2
g
Fat:
16
g
Saturated Fat:
2
g
Sodium:
1193
mg
Potassium:
531
mg
Fiber:
1
g
Sugar:
2
g
Vitamin A:
3530
IU
Vitamin C:
54.9
mg
Calcium:
113
mg
Iron:
3.3
mg