Granola Bar Energy Balls – Vegan, Gluten Free
The name of this recipe might seem a little strange. Granola Bar Energy Balls? How can a granola bar also be an energy ball?
My answer? It just does, OK?
Haha. 🙂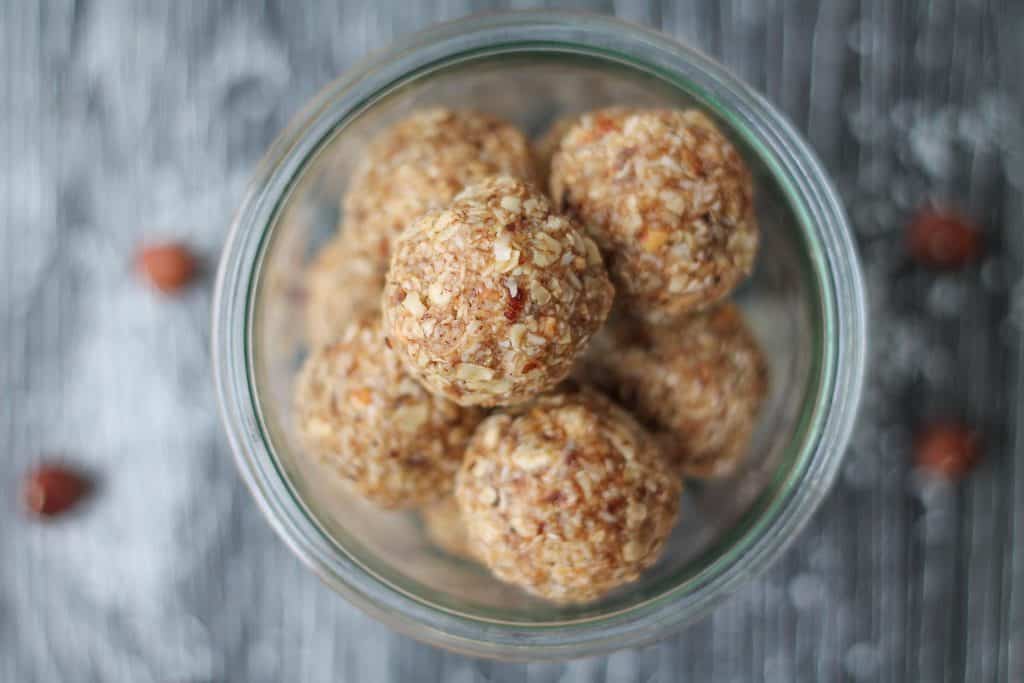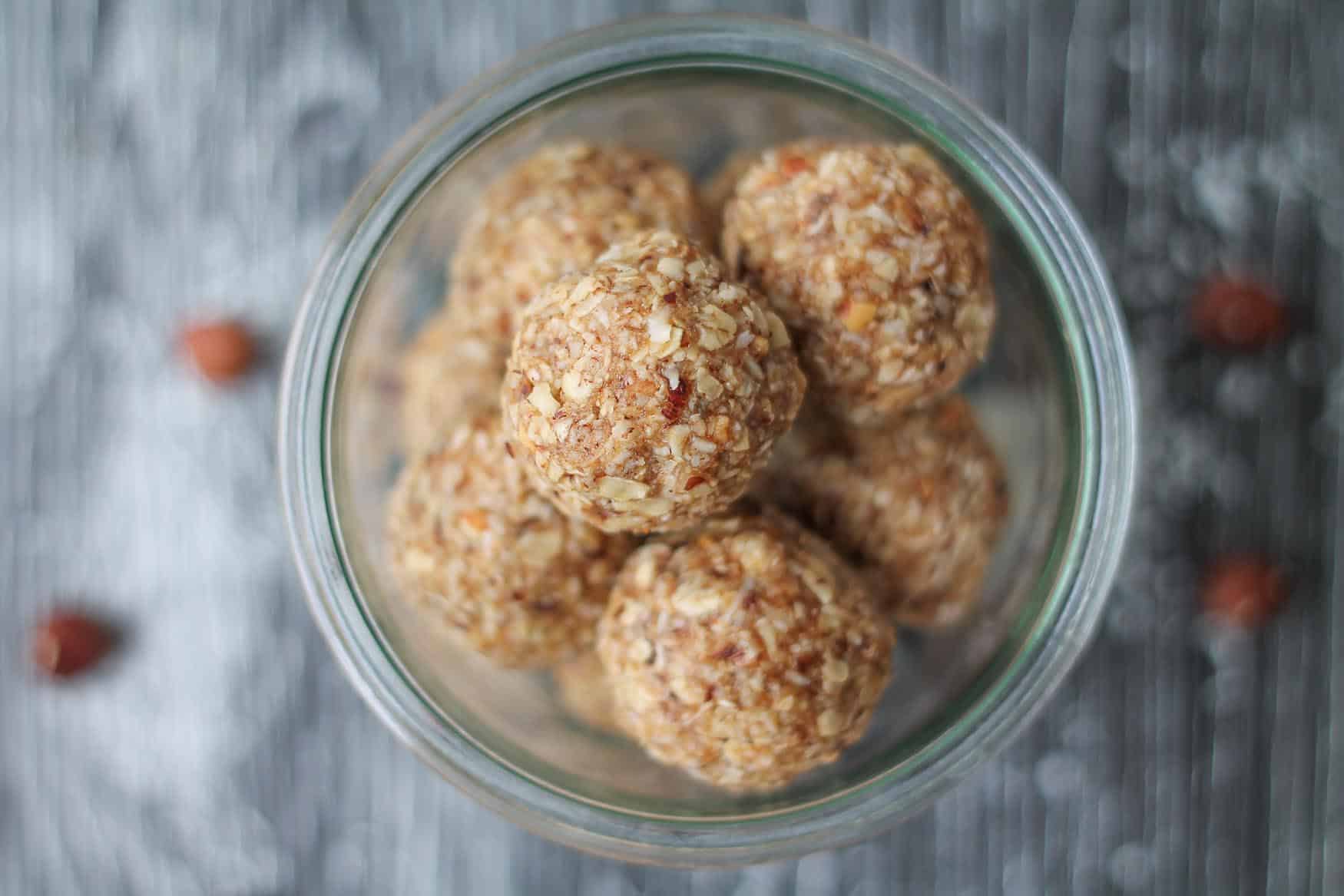 In reality I was just having a hard time coming up with a name for these energy balls. I asked Joe and he said "Granola". They reminded him of a granola bar he used to have when he was kid so, in memory of Joe's childhood treat, these babies have become Granola Bar Energy Balls. They are lower in sugar than those prepackaged bars on the store shelves and by using maple syrup, you skip out on that GMO corn syrup that is poisoning people.
Whoa! That just took a shift, didn't it? Poisoning? I'm afraid so.
It goes back to Joe's mom, trusting the companies that make these products and the people who choose to sell it, and not thinking twice before throwing those granola bars into her grocery cart. Why would a store sell you something that's possibly dangerous? How could they even be allowed? Busy moms are a target for this particular market, looking for ways to add a few more minutes to their fully packed day. But, somewhere along the way things have gotten out of hand. Now, it seems most people eat out, takeout or heat up a prepackaged meal for dinner instead of the perceived tedious task of cooking.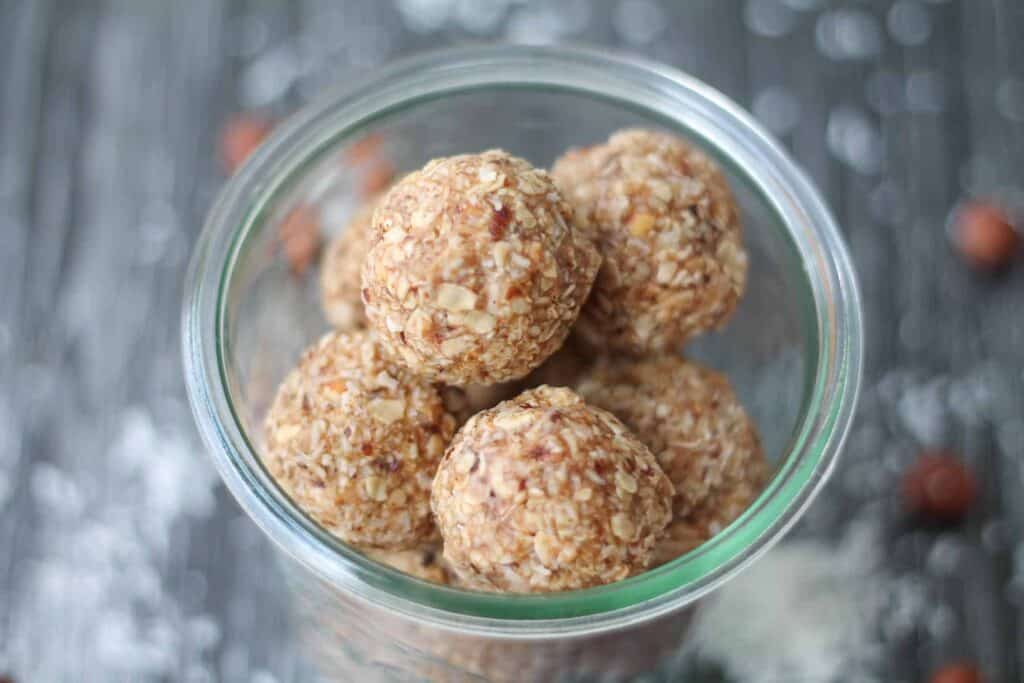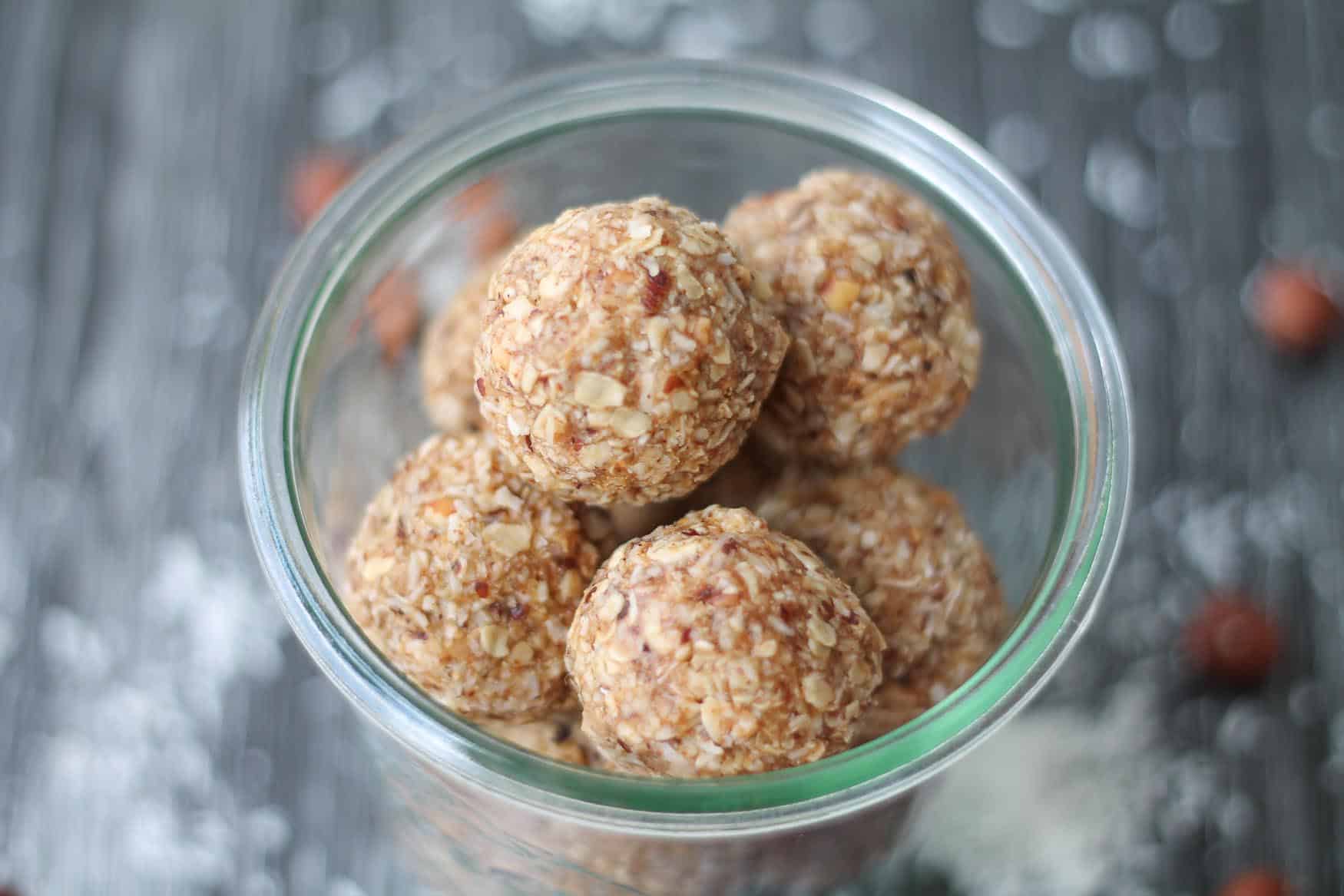 The problem with that? The people feeding you are more concerned with profit than your health. They don't care if the pasta they serve you is swimming with a trans fat, butter flavoured margarine which is a main contributor to the obesity epidemic, or that the granola bars kids are gobbling up are heavily laced with high fructose corm syrup that can be damaging their livers. For the companies, it's cheaper and makes them more money. I'm willing to bet a lot of McDonald's franchise owners don't actually eat at McDonald's.
The ultimate goal of healthy food bloggers is to get folks back into their kitchens making their own stuff. Hopefully to inspire! Shift that idea of not having the time or not feeling like it. People make time for what is important to them and there should be nothing more important than the health and wellbeing of yourself and your loved ones.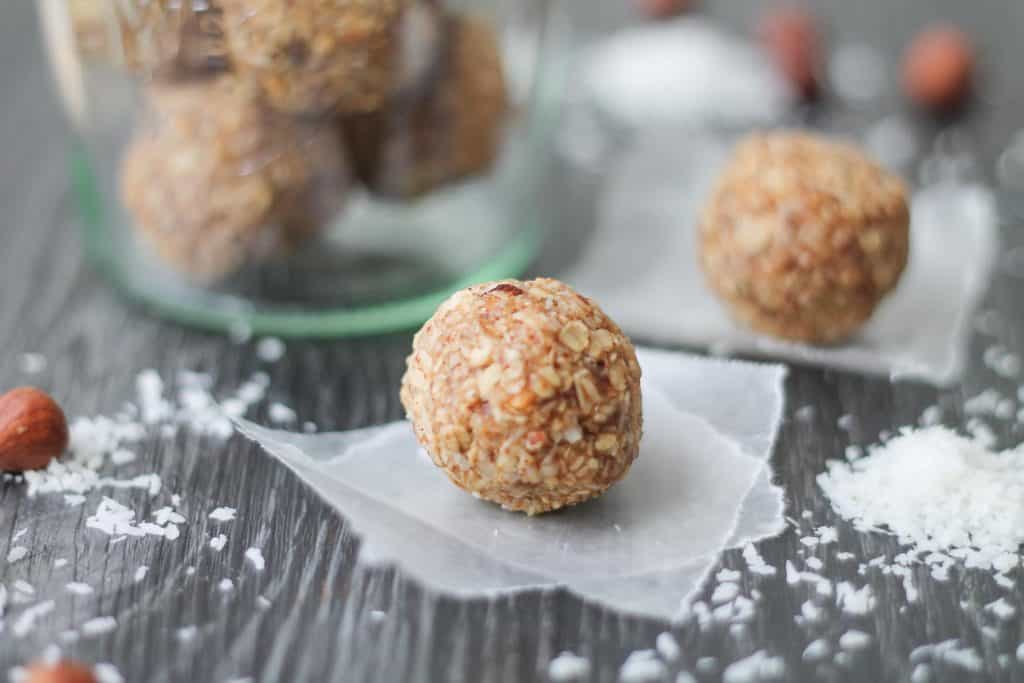 As a former crap eater, smoker and all around unhealthy person, I KNOW anyone can make this leap. All it takes is the true desire and that first step.
You know what makes it way easier? The fact that healthy, homemade food, like these Granola Bar Energy Balls, tastes delicious, keeps you satisfied and soon enough, these natural, fresh tasting ingredients become what your body craves.
Sorry for the rant but I was just feeling it today. It's all because I love you! 🙂 Get on the bandwagon with me, people! Delicious balls await you. 😉
As an Amazon Associate I earn from qualifying purchases.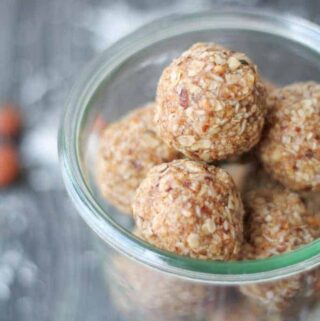 Granola Bar Energy Balls - Vegan, Gluten Free
Instructions
In a large mixing bowl, stir together the oats, coconut & ground hazelnuts. Set aside

Ina small sauce pan, melt together the almond butter and maple syrup. Once it is smooth, remove from the heat and stir in the sea salt. Then stir in the vanilla

Pour the almond butter mixture over the oats and stir, or mix with your hands until well combined

Line a baking sheet with parchment and drop heaping tablespoon sized balls onto the sheet. Roll them into nice balls and pop in the freezer for 30 minutes

Store in an airtight container in the fridge or freezer
Nutrition
Serving:
17
Calories:
116
kcal
Carbohydrates:
9
g
Protein:
3
g
Fat:
7
g
Saturated Fat:
1
g
Cholesterol:
3
mg
Sodium:
66
mg
Potassium:
89
mg
Fiber:
1
g
Sugar:
4
g
Vitamin A:
35
IU
Vitamin C:
0.2
mg
Calcium:
64
mg
Iron:
0.7
mg