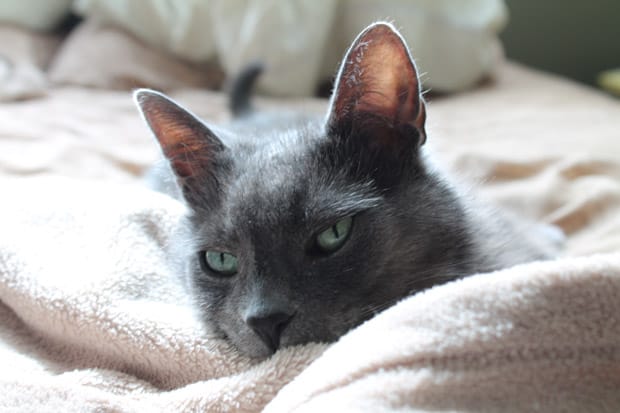 I have a bit of sad news to share, so if you're feeling weepy or sad maybe this isn't the post for you right now.
We lost our beloved twelve year old cat, Louis last week. It wasn't a long, drawn out illness so thankfully he didn't suffer greatly, but we are devastated to lose him. I don't mean to bum any body out, but I just couldn't go right back to waxing poetic about a Brown Rice Tuna Salad. There's something not right about it.
So here is my little tribute to our baby boy.
We adopted Lou from a local shelter when he was about seven or eight months old. He was kind of a little bastard in the beginning, and, let's be honest, he kind of maintained that status through his whole life. 😉
Louis was picked up, along with his brood of brothers and sisters, when they were found roaming wild at the botanical gardens in our city. We then happened upon our local shelter looking for a grey cat. I love how grey cats look so sleek and elegant.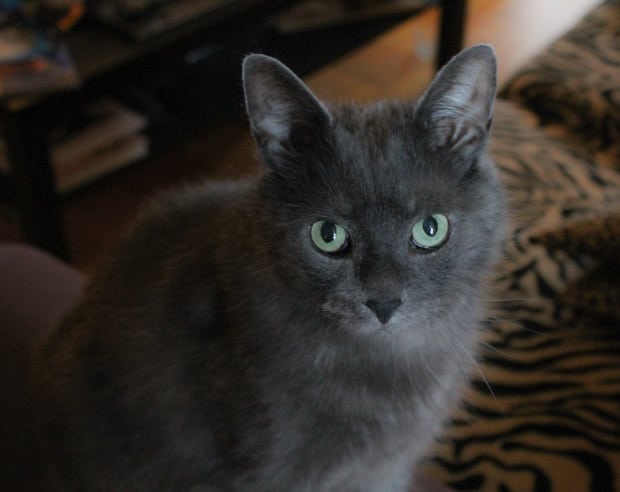 Louis was the last of his brothers and sisters to be adopted. That could have been foreshadowing. Either way, we both loved Louis ( or Pizzazz, as the shelter had named him. Not only did we rescue him from the shelter, we also save him from that brutal name. 😉 ) right from the start. We opened the kennel door to pet him and he started purring right away. He also started eating while purring, while I pet him. A strange habit that he kept for a long time after we adopted him. He would hang around his food bowl, meowing, hoping one of us would go over and pet him while he ate. It was so weird, but he loved it. He would drool he was so happy!
But, he was wild. He would hide behind the bookshelves, stretch his body up the back of them and jump against them. It wasn't an issue until he did that behind a full length mirror we had propped in the corner of our living room. Joe was laying on the couch next to the mirror and Lou went behind it to jump against it. Not being heavy enough to hold his weight, it started to tip over and was headed right for Joe's head! Luckily, I saw the whole thing and flew across the room, my robe flapping behind me, catching the mirror before anything happened. The look on both Joe and Louis' face was priceless.
Here he is trying to get into the bathroom while one of us was in there. He hated if either one of us was behind closed doors and would panic and meow.
He also liked to chase your feet, which was awful because of his super sharp and long claws which he did NOT like to have trimmed. We indulged him in that because he never scratched the furniture and seemed to actually give himself little mani/pedis.
He did eventually mellow and the three of us settled into life. Louis slept with us every night. He liked to come to bed about an hour after me. He would jump up and tap me on the shoulder, I would lift up the blanket and he would slip into his spot, which was the crook behind my knees. It was so sweet. Sometimes he would purr me sleep with warm, furry vibrations.
In the mornings he would bump his forehead into mine, then drool all over my kneecap.
When I broke my ankle he sat with me everyday for 2 months and rubbed his face on the side of my cast.
I loved him so much and miss him terribly. My heart still pulls me in directions were he would be. I see a patch of sun on the bed and long to see him stretched out in total bliss. I do take solace knowing that we gave this cat THE life. We nicknamed him "Lord Louis" because he really ruled the manor.
Here he is in the background of this blog photo demanding something.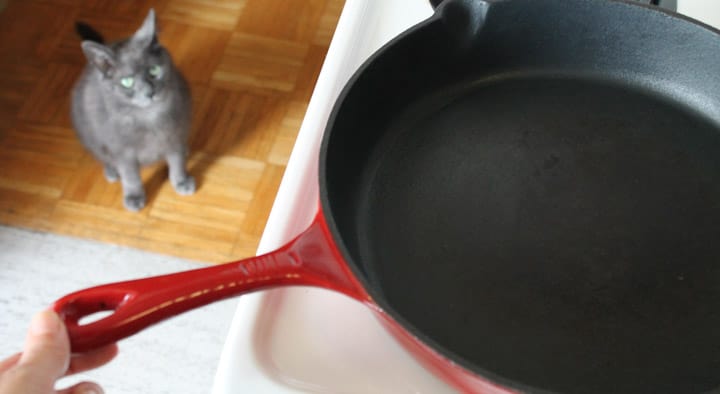 I am also so grateful to wonderful friends and family who reached out with kindness and understanding and to my workplace who went out of their way to not only offer me the time off I needed, but the support and friendship they showed was so appreciated.
One day, we will adopt again. Louis would have wanted it that way.