Twenty Five Pre-Workout Snack Ideas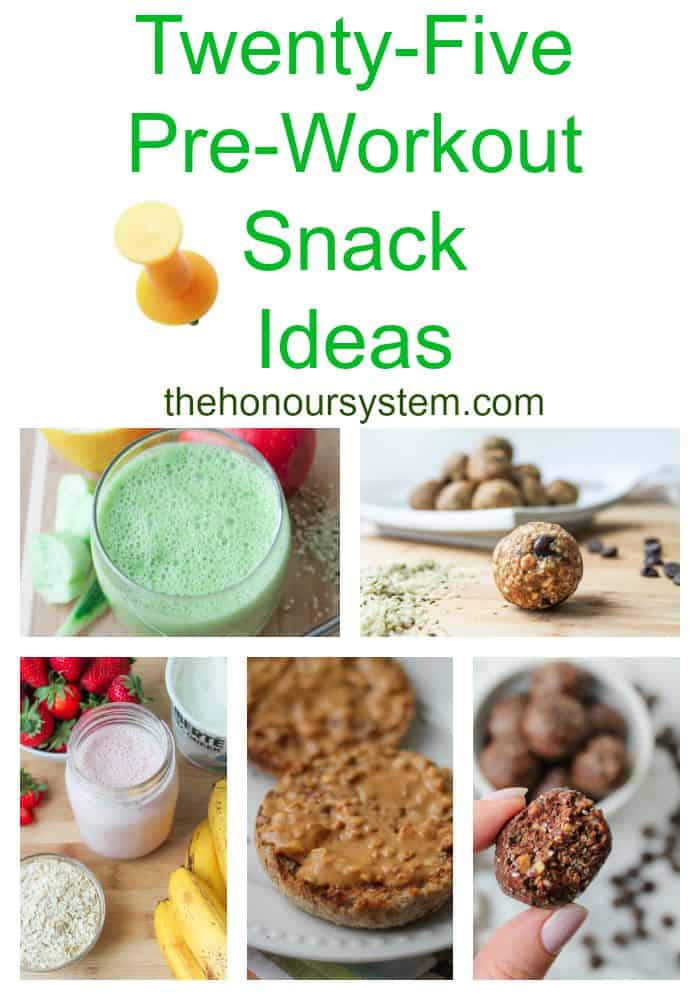 Anyone else struggle with what to eat before you workout? It's a fine balance of having enough to give you that fuel, yet not too much so you feel weighed down. Nutrition experts will say that a combination of carbs, which provides you with energy, and protein, that aids in muscle repair, is the way to go.
Luckily this gives you a nice range of options to choose from.
Whether you workout first thing in the morning, after work in the evening, or maybe you like to sneak in a quickie on your lunch hour, there will be something on this list for you.
I looked to my favourite healthy food bloggers for inspiration, and came up with Twenty Five Pre-Workout Snack Ideas.
Since we are still in the dog days of summer, cool options like smoothies are a good starting point. They are light, quick to make and have the carb/protein combo down pat with berries, milks, oats, hemp seeds, etc. Purchasing a good shaker bottle is key for toting a smoothie with you on the go. 
1. Creamy Strawberry Banana Breakfast Smoothie
2. Creamy Apple Pear Smoothie – Oatmeal with a Fork
3. Cool Blueberry Grapefruit Smoothie – Lushious Eats
4. Detox Green Smoothie Radiance Boosting Coconut Kale Smoothie – Making Thyme for Health
5. Detox Green Smoothie – The Honour System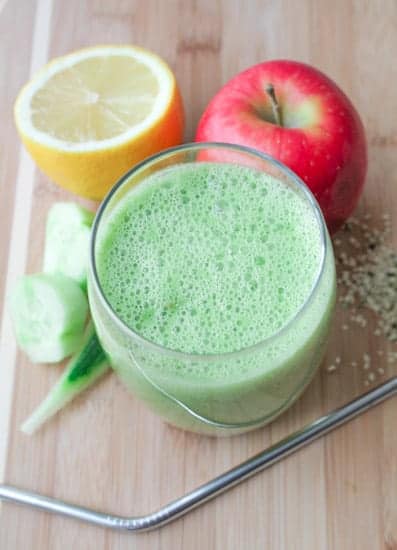 How about some energy balls? Who doesn't love a good energy ball before a workout. The portion sizes are good so if one does the trick for you, have one. If you are planning on a longer workout, up your ball consumption to two or three.
6. Hemp Seed Energy Balls – The Honour System
7. No Bake Peanut Butter Protein Balls – Vegan in the Freezer
8. Energizing Date & Almond Butter Balls – Chelsea's Healthy Kitchen
9. Apricot & Seed Energy Balls – The Healthy Maven
10. No Bake Almond Joy Snack Bites – Two Healthy Kitchens
11. Hemp & Cherry Energy Bites – iFoodreal
12. Fig & Pistachio Powerballs – Eye Candy Popper
13. Fudgy Peanut Butter Chocolate Balls – To Her Core
14. Blueberry Muffin Energy Balls – The Big Man's World
15. Fig Oat Energy Balls – Chelsea's Healthy Kitchen
 16. Funky Monkey Energy Balls – Cupcakes and Kale Chips
17.  Coconut Date Energy Bites – Sweet Phi
18. Pumpkin Chocolate Chip Energy Bites – Amy's Healthy Baking
19. Chocolate Quinoa Energy Balls – The Yooper Girl
20. Chocolate Chia Energy Balls – The Honour System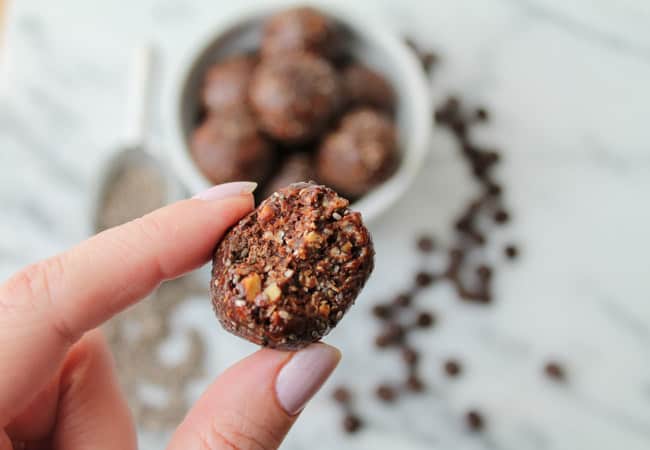 Finally, here are some random easy ideas:
21. Greek Yogurt with fresh berries
22. Oatmeal with sliced bananas
23. Multi grain toast with a hard boiled egg
24. Trail mix with dried fruit and nuts
25. Sprouted Grain English Muffin with natural peanut/almond butter  *my personal fave for quick & easy*
Whew! That's quite the list. 
No excuses now. 🙂
Remember to leave 45 minutes for digestion between eating and working out. But the most important thing is to eat something!