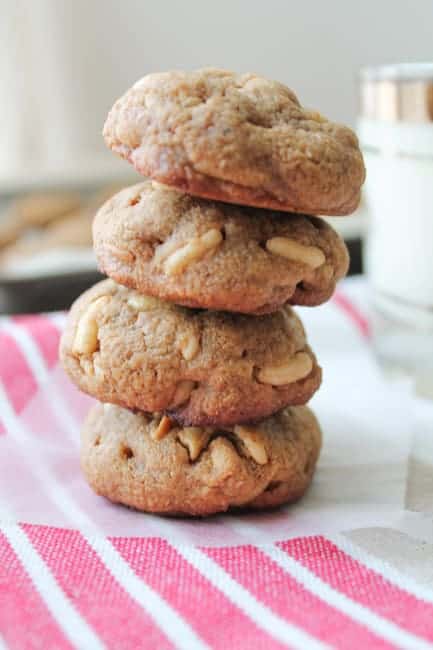 Cookies, anyone? I'd like to be honest when I say "It's Christmas! Of course we eat only cookies and treats." But in reality, I'll use any excuse to gobble up the snacks no matter what the season. There was a funny comment that I read on another blog the other day about "accepting my five pounds of cookie weight". That's totally me. If it was important, I suppose I could weigh a few pounds less. I'm within a healthy weight range for my height … buuuttt … there is definitely some extra.
I'm OK with that.
Because, cookies.
😉
Bags of puffed brown rice always make their way into my cupboard. They are pretty versatile and can be used as a healthier alternative to regular white puffed rice crispies. Earlier this month, I used them in these Rice Crispy & Peanut Chocolate Bars which have become a super popular recipe.
For this recipe, I thought, why not throw the rice crispies into some cookies? I had spelt flour on hand, which is great for baking. If you cannot tolerate gluten at all, I would use a gluten free all-purpose instead. Otherwise, the spelt is a nutritious, whole grain option.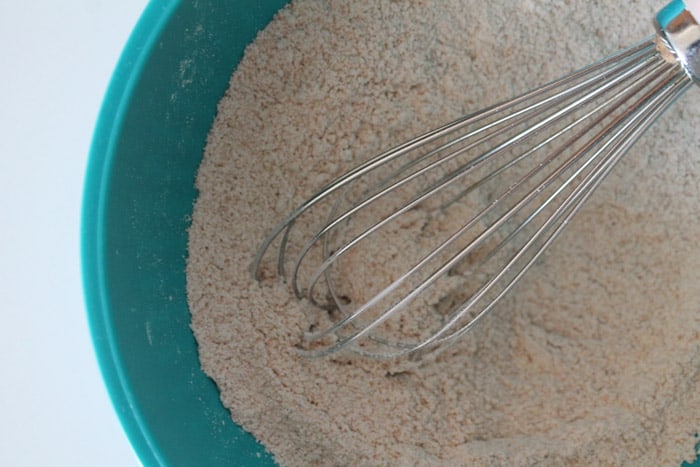 Once the dough is mixed, letting it chill in the fridge will prevent it from spreading out all over the place. It really makes for thick, puffy cookies. That's what you want for these babies.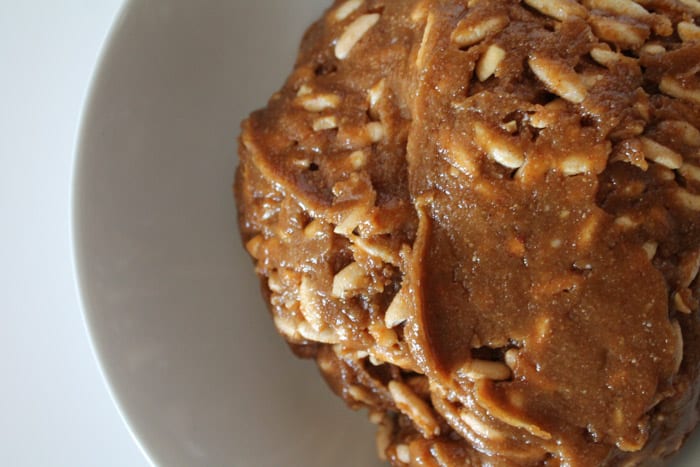 Just roll your chilled dough into balls and bake.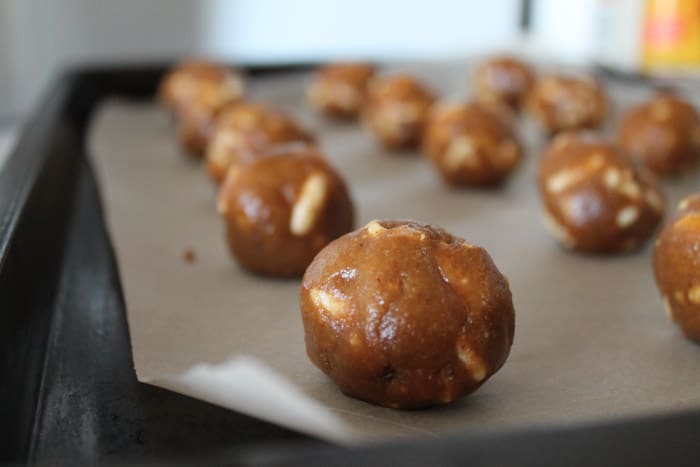 What smells better than cookies baking in the oven? Nothing!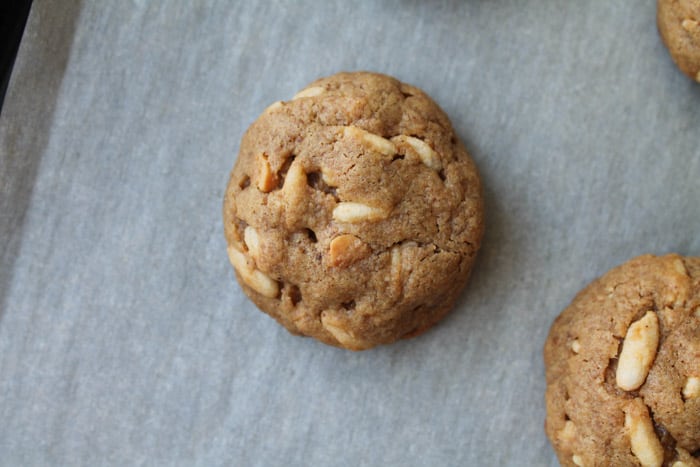 What tastes better than freshly baked cookies out of the oven? Ummm … Nothing again!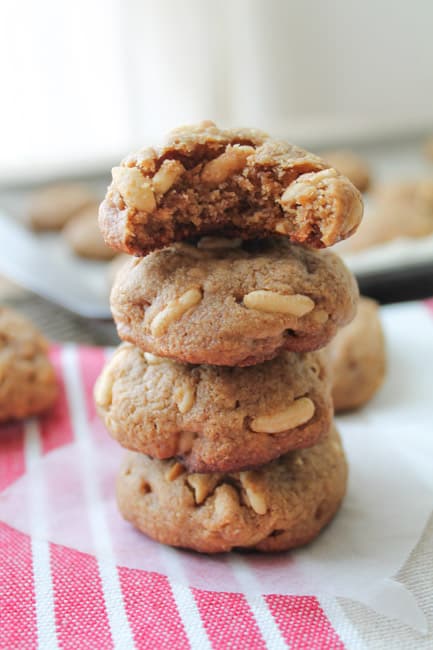 As an Amazon Associate I earn from qualifying purchases.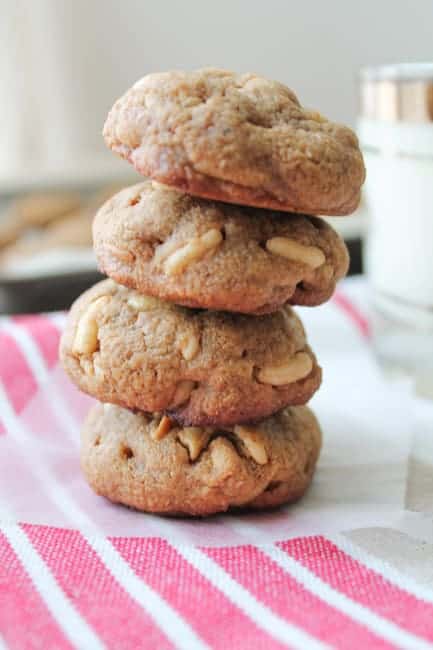 Rice Crispy Cookies
Keyword:
rice crispy cookies
Instructions
In a medium bowl whisk together the flour, salt & baking soda. Set aside

In a large mixing bowl, using a hand mixer, cream together the coconut oil and coconut sugar

Beat in the peanut butter, egg, maple syrup & vanilla

Bit by bit, beat in the flour mixture. I beat in a third at a time until the flour was well incorporated

Using a spatula, stir in the rice crispies. Cover the bowl and refrigerate for an hour

Preheat the oven to 375 and line 2 baking sheets with parchment paper

Roll out heaping tablespoon sized balls of the chilled dough

Bake for 8-10 minutes, rotating the sheets halfway through. Check the bottoms to see if they're done

Let cool for 10 minutes then transfer to a wire rack

Store in a sealed container
Nutrition Facts
Rice Crispy Cookies
Amount Per Serving
Calories 116
Calories from Fat 63
% Daily Value*
Total Fat 7g 11%
Cholesterol 6mg 2%
Sodium 84mg 4%
Potassium 44mg 1%
Total Carbohydrates 10g 3%
Protein 2g 4%
* Percent Daily Values are based on a 2000 calorie diet.