Instant Pot Hard Cooked Eggs
I love my Instant Pot for pressure cooking things like eggs with ease. Whether you are making an egg salad or prepping for some high protein snacks, these Instant Pot Hard Cooked Eggs are the simplest route to get there.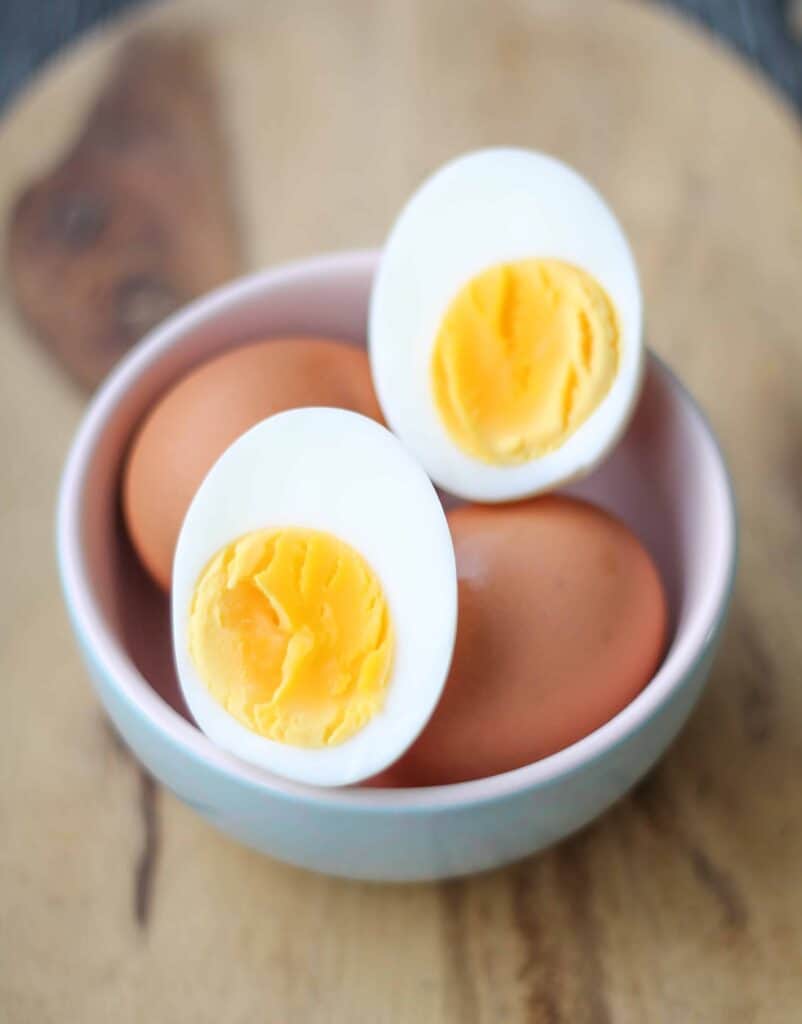 So, during my little hiatus, I bought a new kitchen toy.
No, it's not the coveted Vitamix (still can't justify the cost!), it is the Instant Pot! Now before you have to ask, no I am not working with the Instant Pot folks. It may seem that way as I have nothing but rave reviews. This appliance was recommended by a work friend who is up to date on all the latest gadgets.
I absolutely love it! It is an electric pressure cooker that makes usually daunting tasks super easy. Things like dried beans, rice, spaghetti squash, whole chicken soup, etc. are finished in at least half the time it would take you in the oven or stove top. The best part? No babysitting your food. Lock the lid in place and fuhgeddaboudit. 😉
Kinda funny story when I bought my Instant Pot. Sadly, there have been terror attacks using pressure cookers as bombs. When chatting about it at work, one of my co-workers told me my name would be added to a watch list when I purchased my Instant Pot! I'm super naive and believed him. I vowed to pay cash. 😉 He eventually told me he was pulling my leg. Jerk. I always am the gullible one.
Anyways, cut to me on the busy Vancouver sky train heading home with my brand spanking new Instant Pot.
It was too big for a bag, so I placed my pressure cooker on the floor between my legs as I stood on the train home. Suddenly the train lurched to a complete stop. The lights flickered off, then back on again. The train fell silent. After a few seconds, passengers began rustling around, murmuring and wondering why the train was stopped on the tracks. I noticed the guy standing across from me looking at my pressure cooker box, then slowly raising his eyes to look at me. The woman next to him did the same. Then it occurred to me … They think I'm up to no good with this Instant Pot! After some awkward shuffling of my feet and trying to look as innocent as possible, thankfully the train started up again and the accusing stares moved from me back to their iphones. Phew!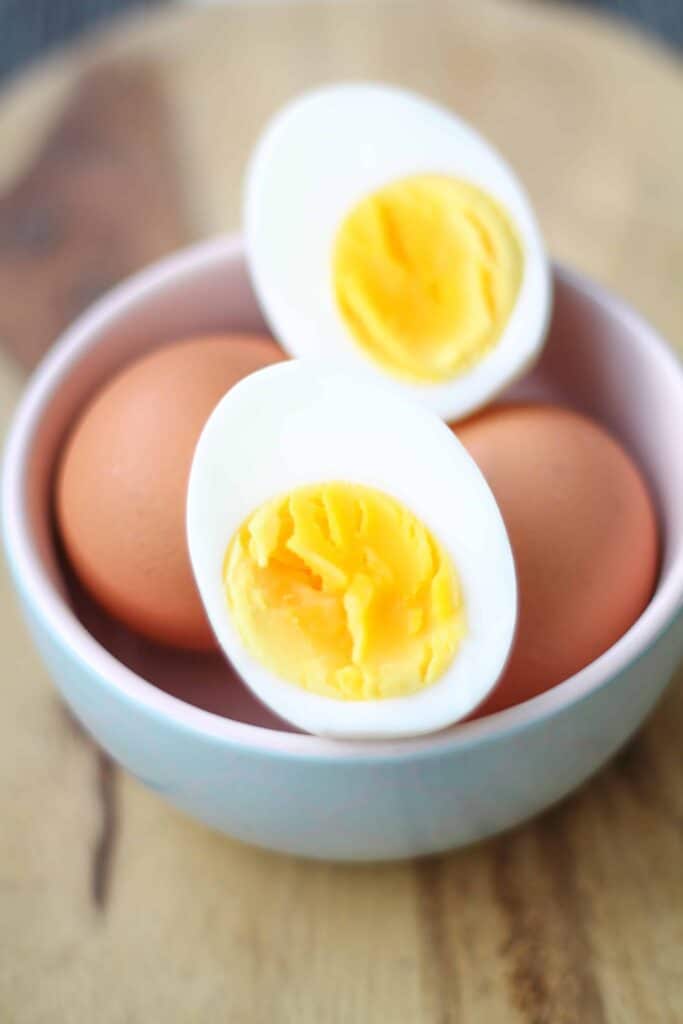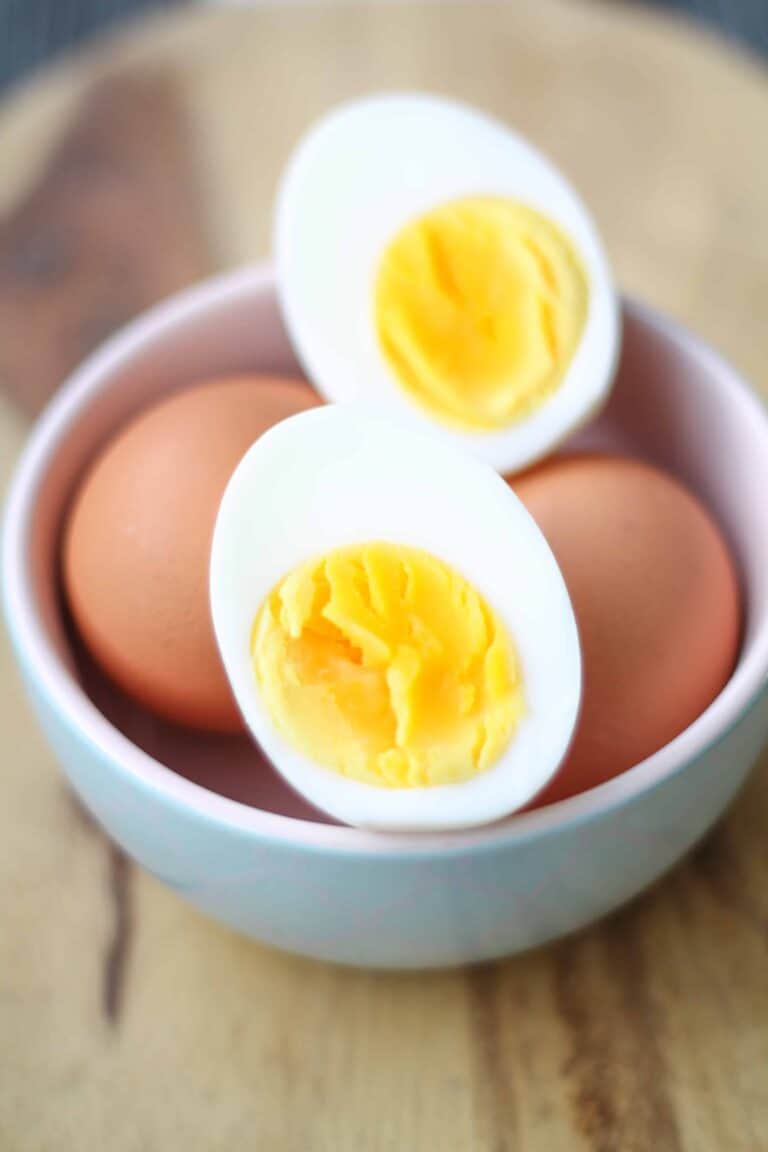 Needless to say, this story didn't go over to well with Joe when I got home. "What did you buy? Is this thing dangerous?" Valid points. Lol! Well, take it from me, the Instant Pot is totally safe. Maybe just drive to the store and skip the public transit route, if possible. 😉
Making Instant Pot Hard Cooked Eggs are super easy, yet a little tricky at the same time. The type of eggs you buy, how fresh they are and the altitude you cook at all factor in, so you may have to trial and error a couple of times.
I used a 7-7-7 method, where I cook the eggs for seven minutes, let the pressure cooker naturally release for seven minutes, then seven minutes under cold running water. It works like a charm and it's nice to have some high protein snacks on hand.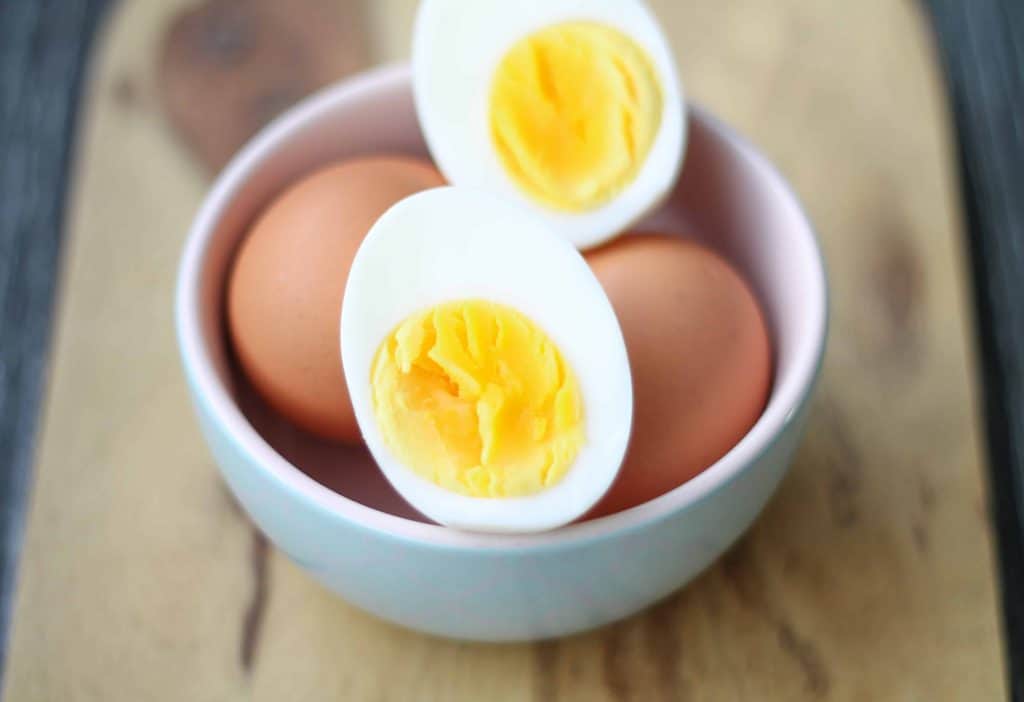 I have a new obsession, so now you can expect to see a a whole lotta Instant Pot in future posts. 🙂
Enjoy!
As an Amazon Associate I earn from qualifying purchases.
For my Instant Pot Recipes I use the Instant Pot DUO60 6 Qt
Instant Pot Hard Cooked Eggs
Ingredients
6

eggs

or as many as you can fit
Instructions
Add 1 cup of water to the Instant Pot

Place the eggs on the trivet and place the trivet in the pot

Lock the lid in place

Press the manual button and set for 7 minutes

Once the timer goes off, let the pressure release naturally for 7 minutes, then open the valve to release any remaining pressure

Open the lid, remove the trivet (using a pot holder)and place the eggs in a bowl with icy cold running water for 7 minutes

Peel and eat or store the eggs in the fridge for a week
Nutrition
Serving:
6
Calories:
62
kcal
Protein:
5
g
Fat:
4
g
Saturated Fat:
1
g
Cholesterol:
163
mg
Sodium:
62
mg
Potassium:
60
mg
Vitamin A:
240
IU
Calcium:
25
mg
Iron:
0.8
mg