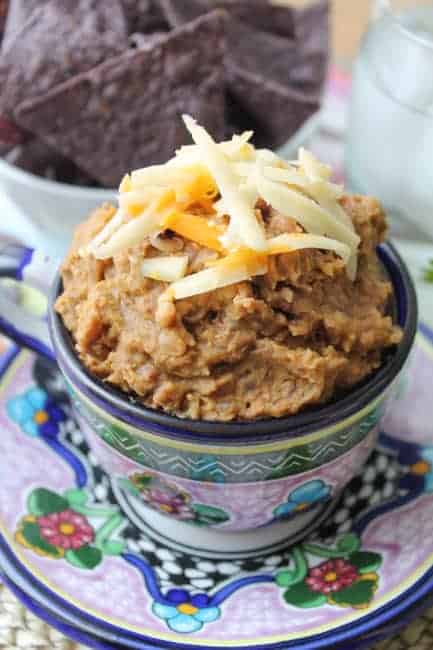 Homemade Refried Beans. These are so easy it's almost ridiculous that they sell it in a can. If you are heating them up for dip then you are going to dirty a pot anyway, why not just make your own version? This way you can tailor your spices and have control over the quality of your ingredients.
After how happy I was with my Homemade Enchilada Sauce, it seemed only fitting to try my hand at another Mexican staple. I do love me some Mexican food!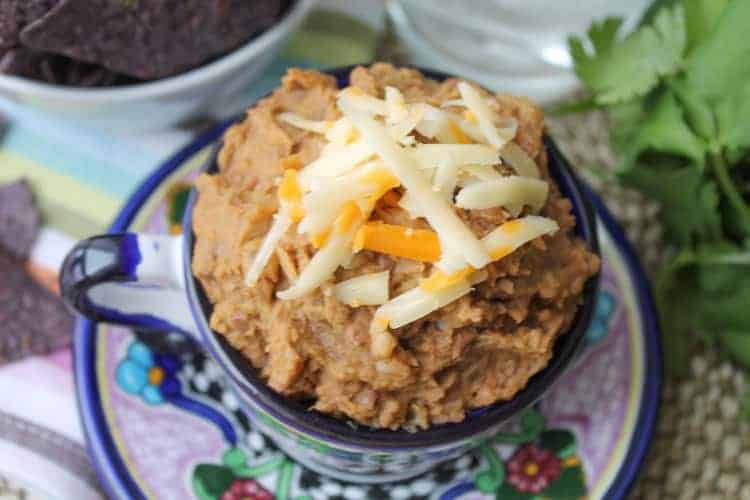 Be super economical and soak your own beans, or, be lazy like me and buy them. 😉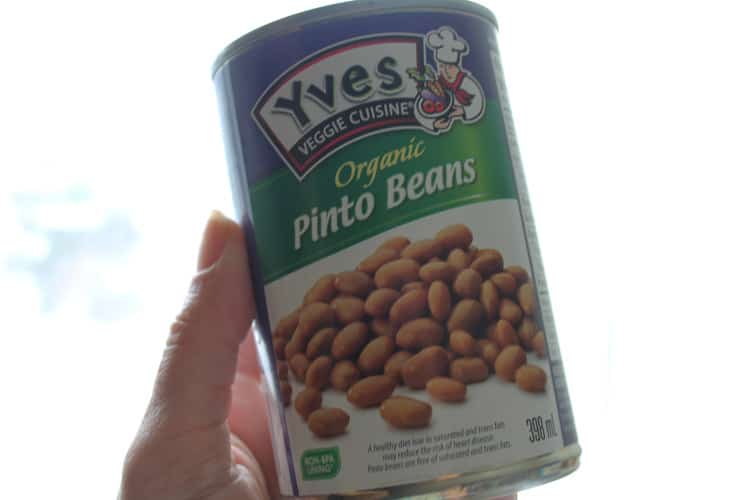 I used coconut oil to soften up some onions. Coconut oil is really tough against heat so I've been using it more for higher temperature cooking. I don't find it to be an overpowering flavour, either. Olive oil has a stronger taste, in my opinion.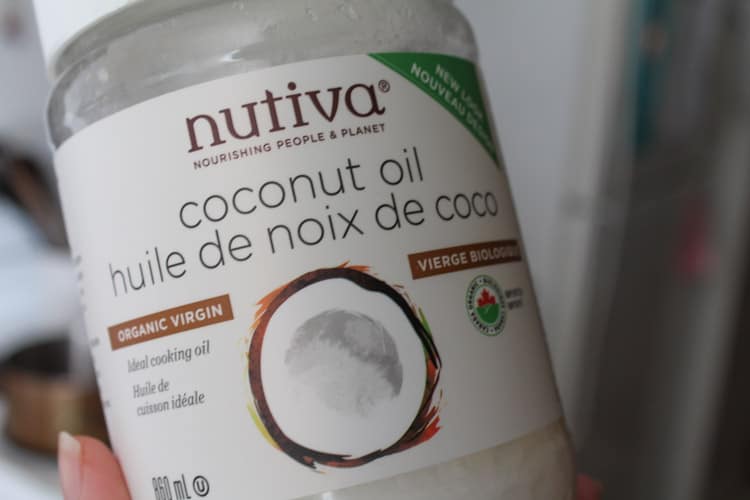 As per usual, there was garlic. 😉
A variety of spices brings your beans to life. Cumin, coriander and the like. Of course, I also added chili flakes. If you didn't get enough of them with the Alabama Firecrackers from Monday's post, that is. It seems that I kind of like the spicy side of life, no?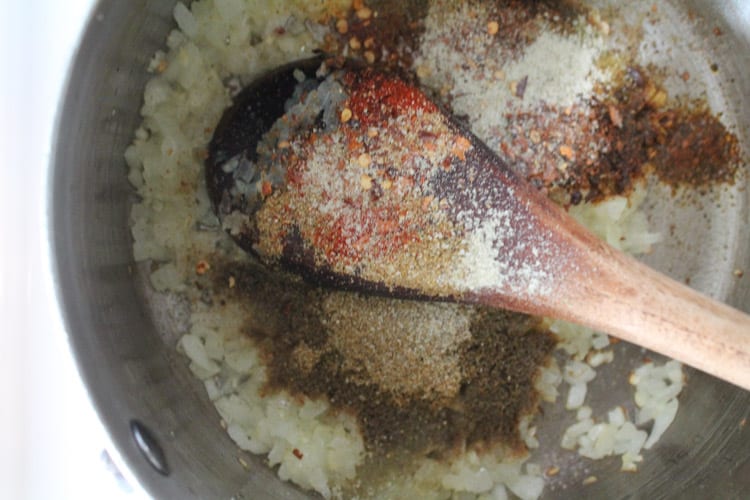 Simmer it all together with the beans and let the magic happen. They will soften a bit and absorb all the spicy goodness before your milk of choice is added and it is all mashed together.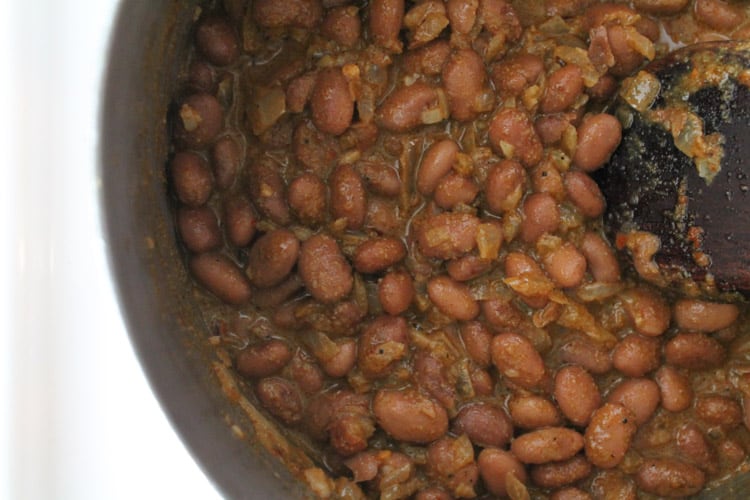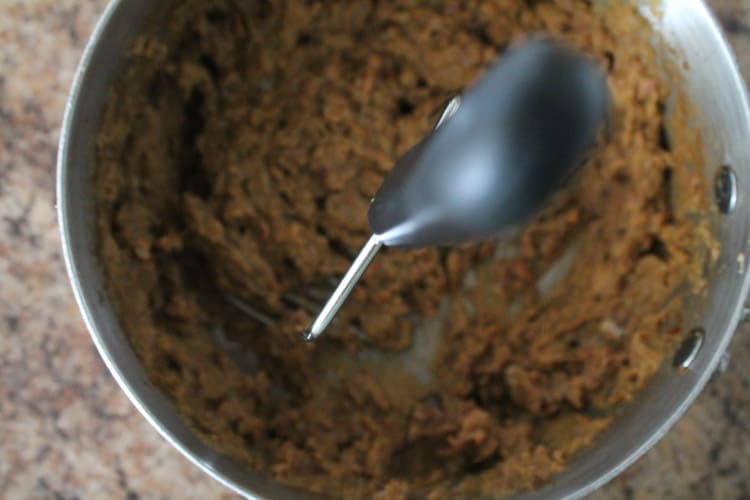 And that's it. Enjoy these in fajitas, enchiladas, or just add some cheese and use a chip as your bowl.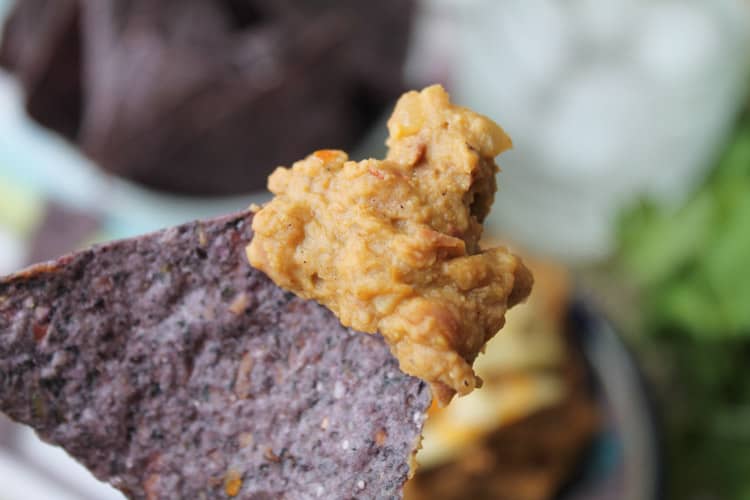 Deliciouso!
Or is it deliciousa? Well, how about yummy? That works.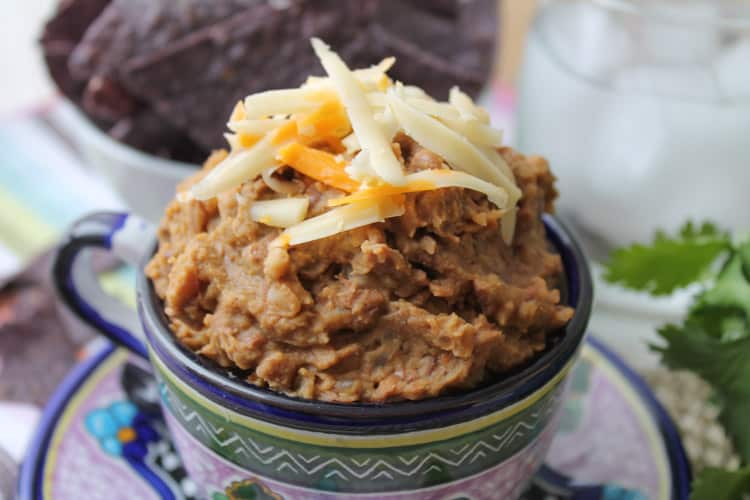 As an Amazon Associate I earn from qualifying purchases.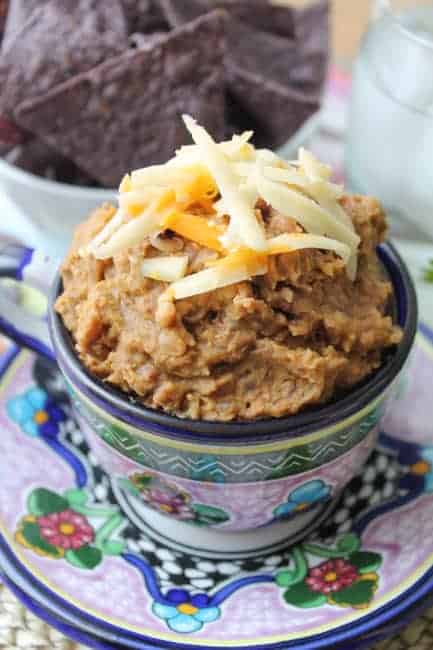 Homemade Refried Beans – Vegan & Gluten Free
Keyword:
homemade refried beans
Instructions
In a large saucepan over medium heat, melt the coconut oil. Add the chopped onion and sauté until soft, about 5 minutes, stirring every so often. Add in the minced garlic, stir for another minute or so.

Add in the spices and stir well. Pour in the beans and HALF the milk (1/4 cup) stir well, lower the heat to low and simmer for about 20 minutes. Add in more milk if it looks like it's getting too dry

Remove from the heat and mash with a potato masher until you reach your desired texture. Add in more milk of you like a creamier consistency
Nutrition Facts
Homemade Refried Beans – Vegan & Gluten Free
Amount Per Serving
Calories 113
Calories from Fat 81
% Daily Value*
Fat 9g14%
Sodium 674mg29%
Potassium 210mg6%
Carbohydrates 7g2%
Protein 2g4%
Vitamin A 930IU19%
Vitamin C 3mg4%
Calcium 121mg12%
Iron 5.4mg30%
* Percent Daily Values are based on a 2000 calorie diet.