Toasted Sesame Chicken Salad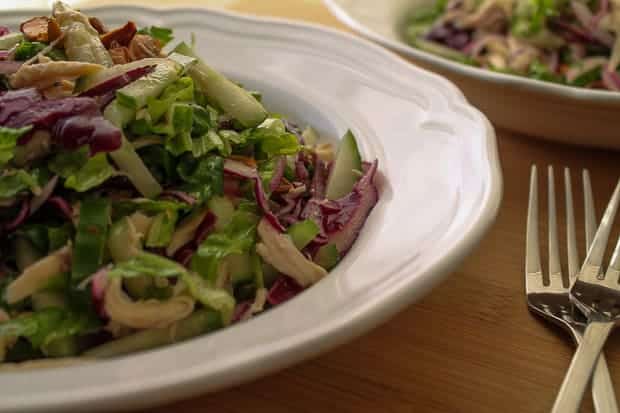 With spring slowly making it's appearance here in Southern Ontario, I'm feeling the need to eat a little bit lighter.
Another good reason to lighten my meals up could be due to the chocolate peanut butter cup binge I've been on. Note to self – When PMSing do not make a batch of 10 peanut butter cups. #norestraint
Salads as meals can seem little tedious. There is a lot of chopping involved. The process of obtaining the different oils and vinegars for variety of different dressings. But the end result is totally worth it. Once the potions are purchased you now have them at your fingertips to be creative with. I look at it as something similar to a wine cellar. Matching the taste of the food we have in season with the different flavours of your oils and vinegars.
That was my mindset when I bought this Japanese Toasted Sesame Oil at Goodness Me this weekend. I've been in a olive oil rut for too long! It was time to try something new. I also went completely off the rails and bought a seasoned rice wine vinegar that was calling my name. I know…I'm a madwoman;)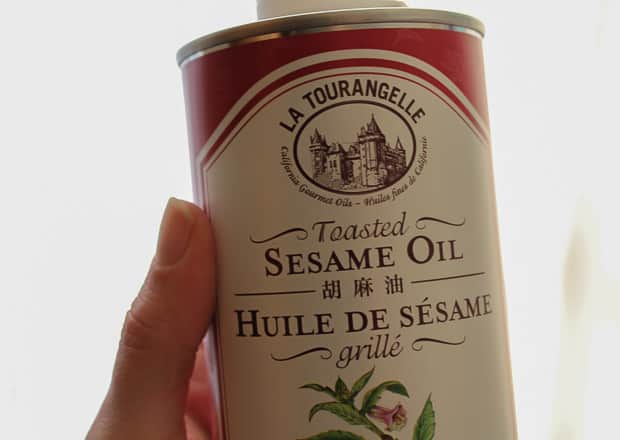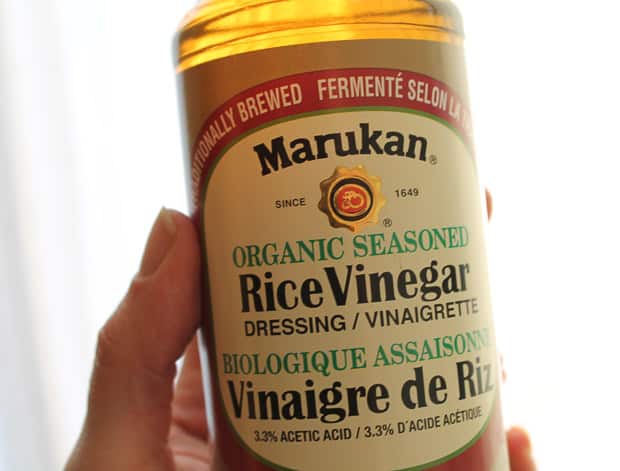 As for the chopping, well…think of it as exercise:)
I always add protein to salads when the purpose is a meal, so I used two shredded chicken breasts. To add crunch I chopped up some dry roasted almonds, red onion and red cabbage. And because no salad is complete without lettuce I sliced up a head of romaine.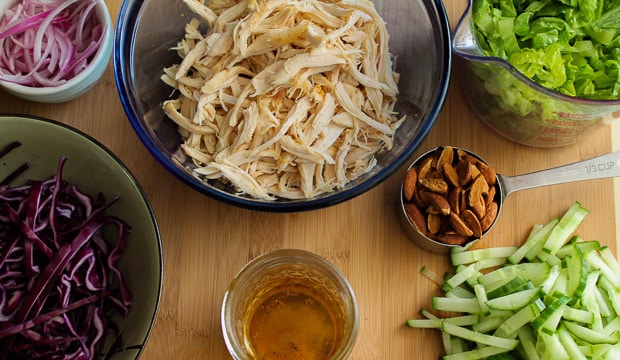 Combine it all in a large salad bowl…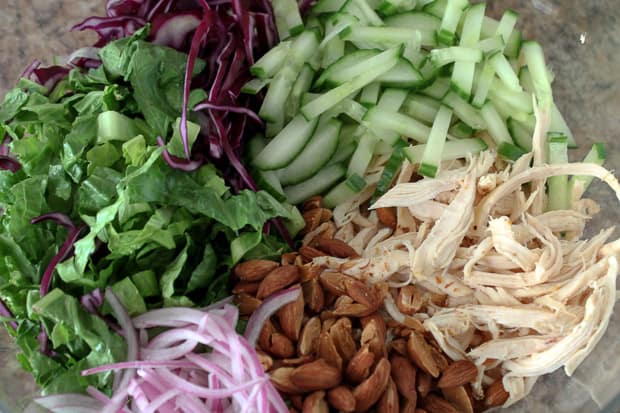 …pour in your dressing and give it a good toss.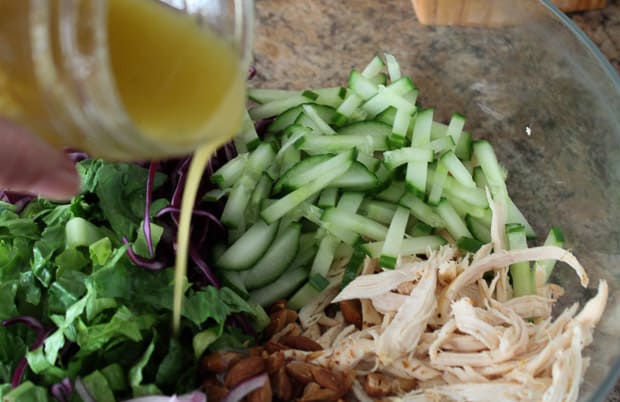 No picture of the tossing as I got down and dirty, using my hands.
This salad makes two portions and I'm happy to report that after storing it in the fridge in a covered glass container, the salad, almonds and all, stay crisp the next day for lunch.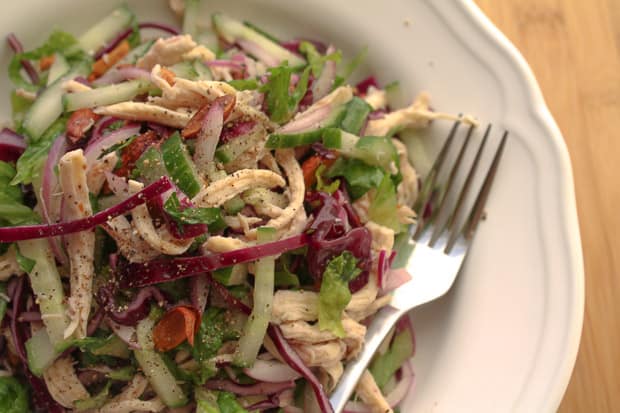 I love it when a plan comes together;)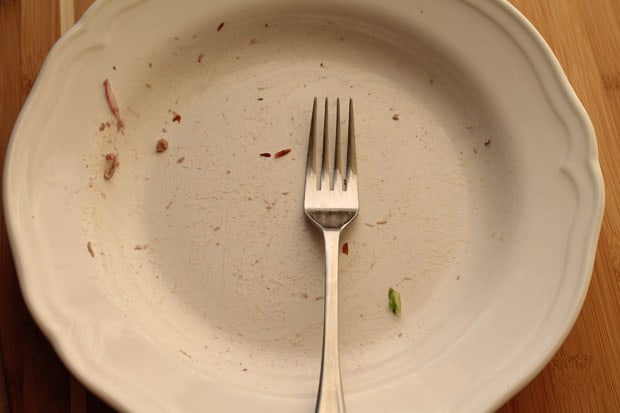 As an Amazon Associate I earn from qualifying purchases.
Toasted Sesame Chicken Salad
Instructions
Combine salad ingredients in a large salad bowl

Combine dressing ingredients in small mason jar and shake together

Toss dressing together with salad ingredients well
Nutrition
Serving:
4
Calories:
362
kcal
Carbohydrates:
11
g
Protein:
27
g
Fat:
23
g
Saturated Fat:
3
g
Cholesterol:
72
mg
Sodium:
151
mg
Potassium:
742
mg
Fiber:
3
g
Sugar:
6
g
Vitamin A:
1415
IU
Vitamin C:
41.4
mg
Calcium:
72
mg
Iron:
1.5
mg