How to Make Caramelized Onions
Caramelized Onions add so much flavour to your kitchen creations. This step by step recipe shows you how to make caramelized onions.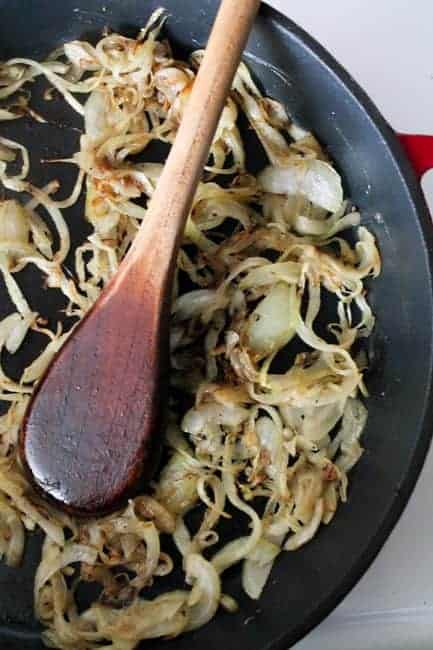 Caramelized Onions aren't hard to make per se. They just require patience. It's a pretty long process but they are worth it in the end. Such a nice addition to so many dishes that lends just enough subtle onion flavour.
We went out for dinner today which frees me up from my usual meal preparation and gives me some time to make a batch of caramelized onions for a frittata I'm making for dinner later in the week. The plan is to do these today and save myself the time on Wednesday when I'm squeezing in work and the gym and making dinner.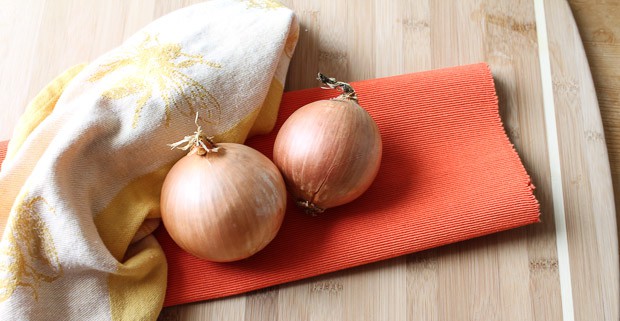 So, like I said, caramelized onions do require patience.
Two onions need to be very thinly sliced. A lot of chefs will say 'paper-thin' but I feel like that's way too much pressure. Do they have any idea how thin a piece of paper is?
Jeez!
Just slice them as thin as you can. Take the time to slice slowly and methodically.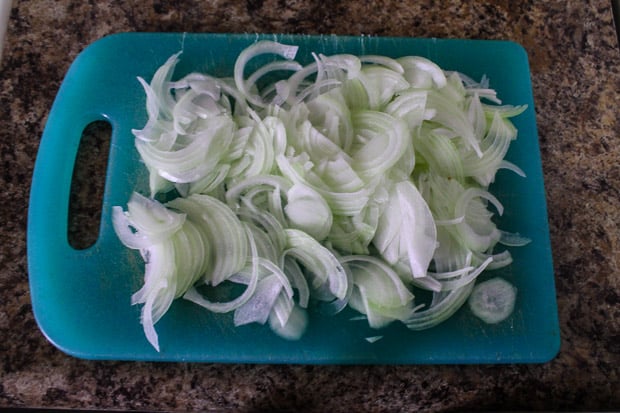 Melt 2 tablespoons of butter over medium-low heat.
Yes, butter.
There are many who poo-poo using butter. Of course if you are a vegan, there are great options like Earth Balance that are also awesome tasting, and I'm definitely not poo-pooing veganism. As an animal lover, I have a deep respect for true vegans. The poo-pooers I'm talking about, are people who are scared of consuming fat and think eating fat will make you fat. Fat equals bad.
It's not true! Fat is good for many things in your body like skin and hair just to name a couple. It's just a matter of the quality and quantity of the fat you choose to eat. Fat is also what makes a lot of food taste good. Fat equals flavour!
I chose a local, organic butter for this recipe. Not to get preachy, but organic is the best way to go when dairy is involved. Earth Balance is also a great substitute if you want to keep these onions dairy free.
Let the butter melt over the medium-low heat until it gets foamy.
Add in the onions, sea salt and pepper.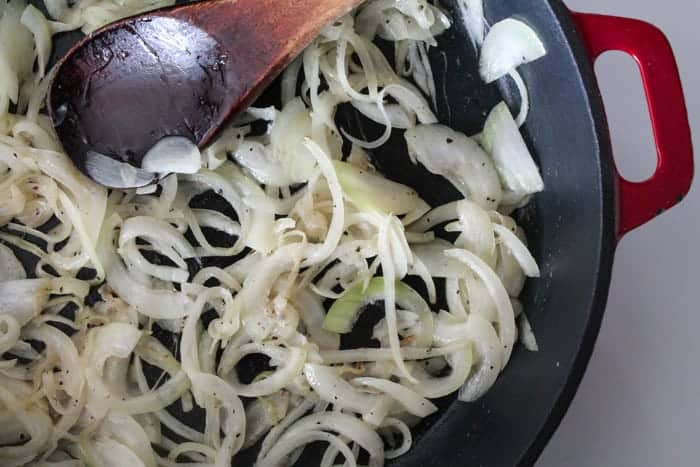 Give a good stir and leave alone for about 35-40 minutes. Only stir every 10 minutes or so.
They will start to become a really dark caramel-y colour.
Transfer to small glass container to cool.
Use right away or store the container in the fridge for up to 3 days. Caramelized onions are nice in soups, stews, sauces and egg dishes, like this Goat Cheese Frittata.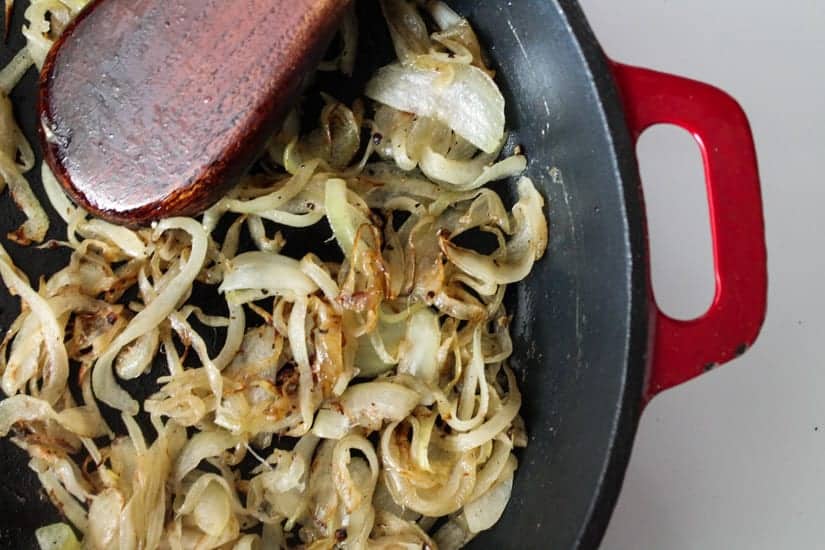 As an Amazon Associate I earn from qualifying purchases.
Caramelized Onions
Ingredients
2

medium yellow onions

sliced very thin

2

tbsp

unsalted butter

2

generous pinches of sea salt

3-5

good grinds of fresh ground pepper
Instructions
Let butter melt over medium-low heat until foamy

Add in the sliced onions and seasonings and mix well. Leave over low-medium heat, stirring very occasionally for 35-40 minutes

You are looking for a dark caramel colour but not a black, burnt mess
Nutrition
Calories:
48
kcal
Carbohydrates:
3
g
Fat:
3
g
Saturated Fat:
2
g
Cholesterol:
10
mg
Sodium:
1
mg
Potassium:
53
mg
Sugar:
1
g
Vitamin A:
120
IU
Vitamin C:
2.7
mg
Calcium:
8
mg
Iron:
0.1
mg