I picked up these leaves from a drippy little puddle when we walked home from grocery shopping last week.
That's been an adventure, by the way.
Grocery shopping.
Back in Burlington, we had it down. I knew which aisle had what and wrote out my shopping list accordingly. Joe had his half, I had mine and we killed it ev-er-y week. We were grocery shopping machines. Now in the big city of Vancouver, we are small fish, desperately floundering around.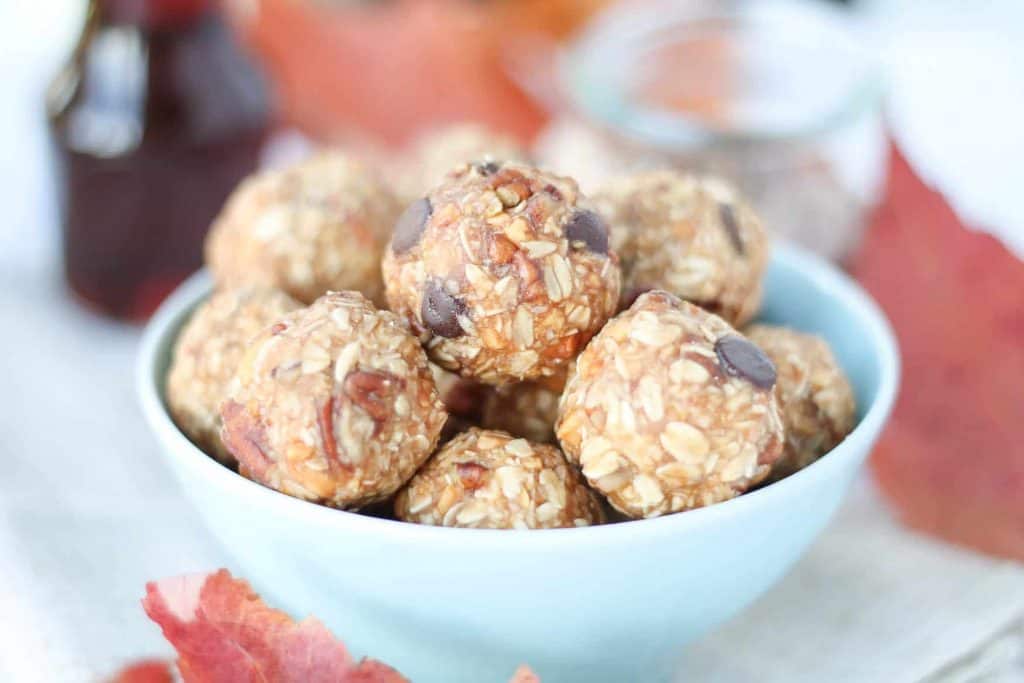 I had a torrid love affair with Whole Foods in the beginning, but it's too far too walk lugging heavy bags, yet too short and annoying of a drive with one way streets and downtown traffic. We've had a quick breakup.
The Independent, which is just a block up on Davie Street, is like a tease. It has the PC Organics cheese brand that we loved back in Burlington, but not the marble, which is what we bought. No hot peppers either. We must have hot peppers! That one is a drag because we got PC points there and I love a good rewards program.
So now I've started a relationship with Choices Market which is about 15 minutes walk down Davie on the corner of Richards and it seems very promising. I hit some great sales there this week, they had organic meat and dairy AND Kettle chips. Boom. 😉 I'm seeing Choices again next week.
Anyways, back to the leaves.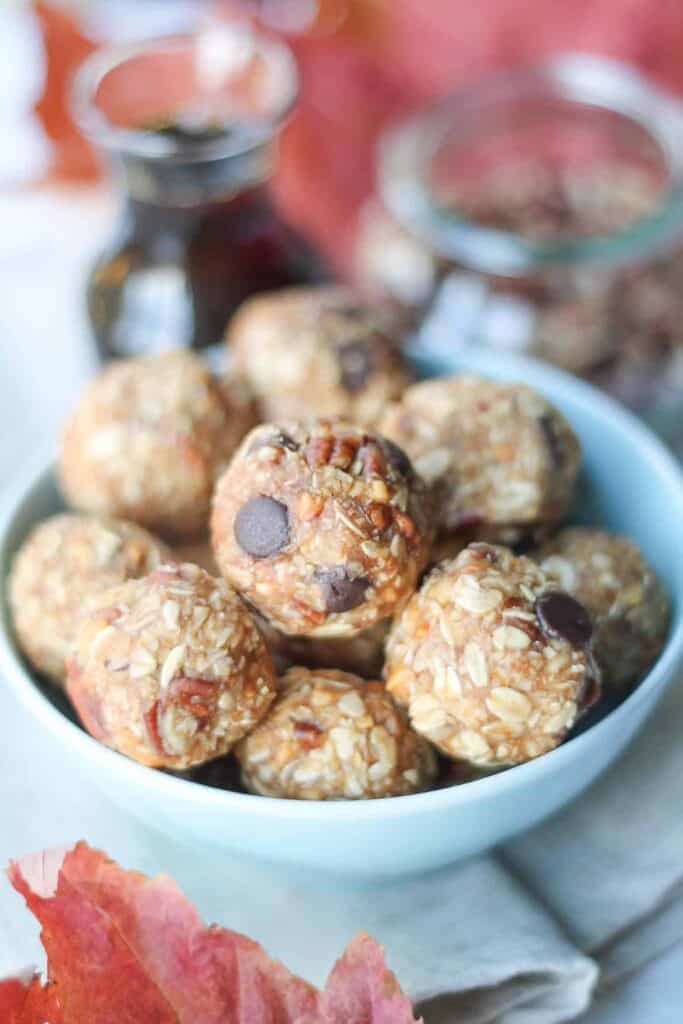 What is more Canadian than maple leaves and maple syrup, am I right?
These tasty little balls, and yes I go there if you're new, are kind of like little turtles with the chocolate pecan combo. I adore chocolate and pecans. Toss the maple in there and we have a winner. Pure, real ingredients giving you sweet, crunchy goodness.
Enjoy!

Yields 12-14
Maple Pecan Energy Balls
Ingredients
1 cup quick oats (certified gluten free for allergies)
1/2 cup chopped pecans
1/2 cup chunky peanut butter (drippy is best)
1/4 cup maple syrup
1/4 cup shredded coconut
3 tbsp. dark chocolate chips
Instructions
Mix all ingredients in a large bowl and roll into golf balls sized balls, placing on a parchment lined baking sheet. Place in the fridge or freezer for an hour.
Store covered in the fridge or freezer.
7.6.7
46
https://thehonoursystem.com/maple-pecan-energy-balls/