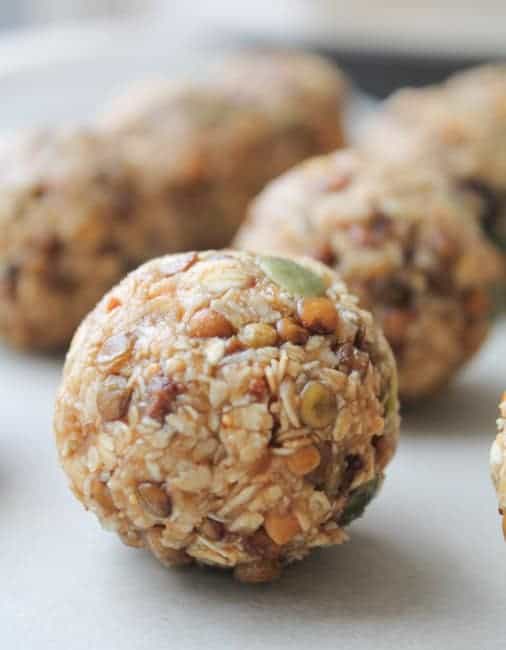 Today's recipe for Crispy Lentil Energy Bites have a very special inspiration: a contest! I enjoy a good challenge and this one from Canadian Lentils was right up my alley. Create a lentil centered recipe, write a post and shoot some photos. Not only do I love lentils, I also like blogging recipes. No brainer, right? 😉
My idea was to stick with what I know and that is balls! Er, I mean Energy Bites. I'm trying to win a contest here, so I should class things up. 😉 From here on out, balls will be known as bites. Thank you.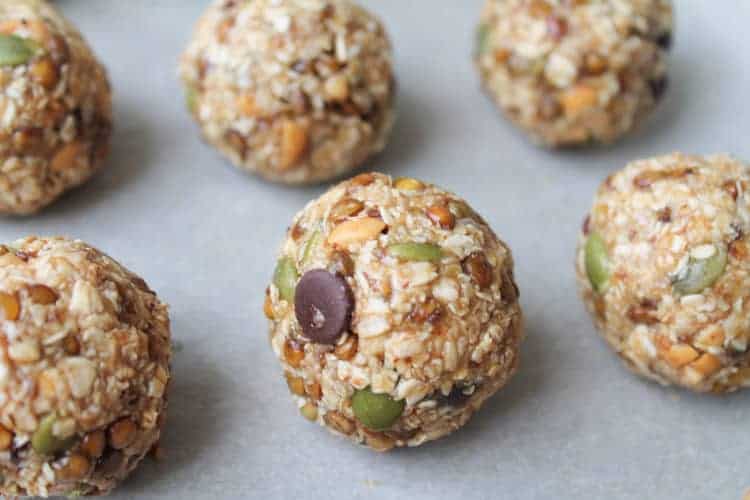 As I was saying, rolling up a bunch of healthy components into little bites of goodness is my bread and butter. New flavour combinations of different grains, sweeteners, nuts and seeds prevents boredom and helps us to stick with nutritious, whole food snacking.
For my entry to the contest I didn't want to disguise the lentils. I wanted to showcase them. Lentils are the best for texture and that shouldn't be isolated to plain old cooked lentils. These particular beauties had a little coconut thing going on, as the cooked lentils are stirred with coconut oil, coconut sugar and coconut flour. All the coconut action just added such a buttery sweetness to the lentils.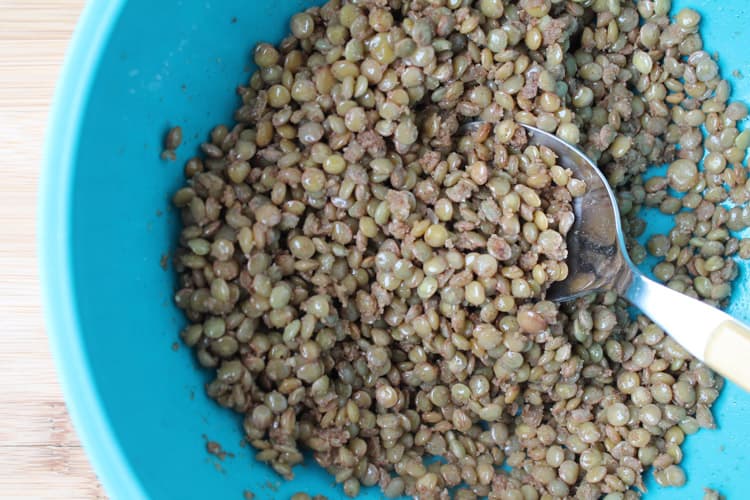 Crisping them up in the oven after cooking makes them kind of pop like corn and they are the BOMB in these balls energy bites. It's the texture that shines through and that comes from the crunch of the lentils. That crunch lasts, too. They don't get soggy or lose that snap. It lasts longer than the bites will! 😉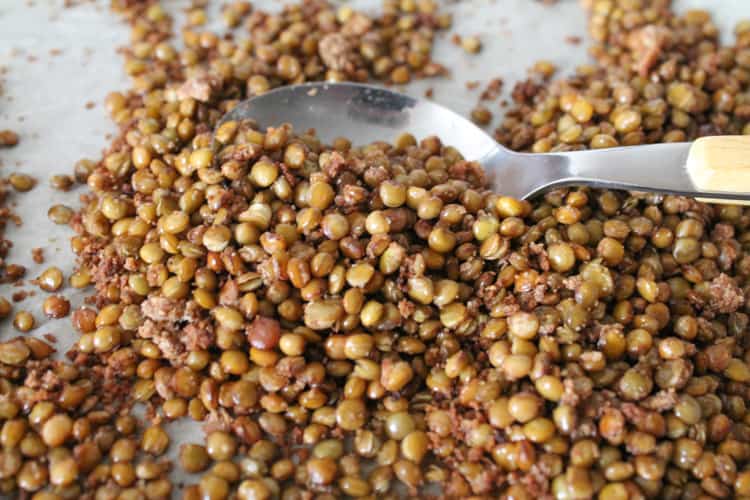 I used a nutritious cornucopia of seeds with oats and chocolate chips. Play around with what you have.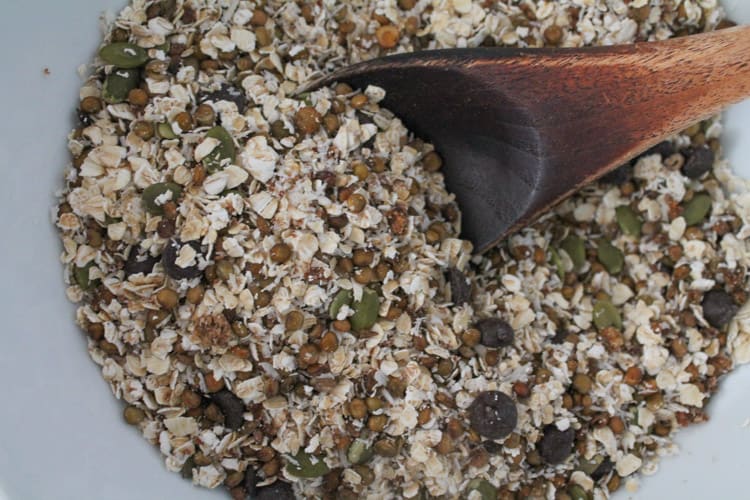 So if your looking for something super unique to up your energy bite game, this recipe will elevate you to that next level.
Enjoy!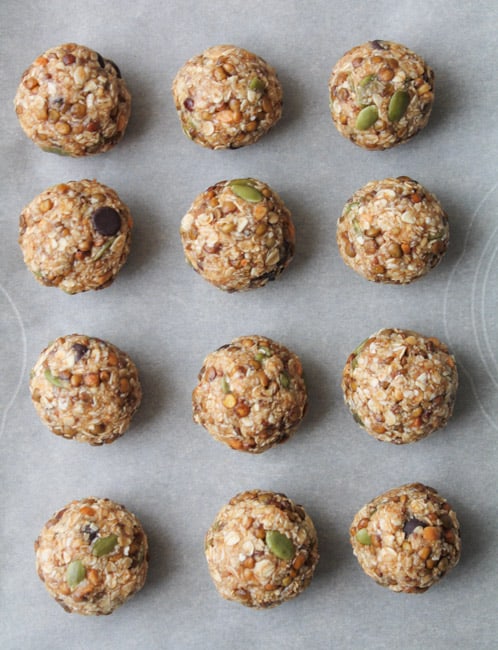 Crispy Lentil Energy Bites
Ingredients
1/2 cup dry green lentils
1/2 tbsp. coconut oil
1 tsp coconut sugar
1/2 tsp cinnamon
1 tsp coconut flour
1/8 tsp sea salt
2 cups dry quick oats
1/4 cup unsweetened coconut, shredded
1/4 cup pumpkin seeds
1/4 dark chocolate chips
1/2 cup peanut butter**
1/2 cup honey or maple syrup (or a combo of both)
**I use a drippy, natural style PB. You may need to add 1/4 cup or so, if you use a thicker PB.
Instructions
Preheat your oven to 400 and line a baking sheet with parchment paper
Rinse lentils and transfer them to a small saucepan. Cover them with 2 cups of water and bring to a boil. Lower heat to medium and simmer for 15 minutes
Drain lentils and transfer them to a small mixing bowl. Stir in the coconut oil and coat the lentils. Sprinkle with the coconut sugar, cinnamon, coconut flour and sea salt and stir well
Spread lentils evenly onto lined baking sheet and bake for 15 minutes, stirring after halfway and keep an eye on them if they start to burn
Set the lentils aside to cool
Meanwhile, in a large mixing bowl, stir together the oats, seeds, coconut and chocolate chips. Add in crispy lentils, then the peanut butter and honey/maple syrup and stir well again
Roll into tablespoon sized balls and refrigerate for 30 minutes
Store covered in the fridge or freezer
7.6.7
465
https://thehonoursystem.com/crispy-lentil-energy-bites-vegan-gluten-free/