Detox Green Smoothie – Vegan, Gluten Free, Banana Free
Drinking a smoothie a day keeps the doctor away! This Detox Green Smoothie is a fresh, banana free option that is bursting with vitamins and minerals.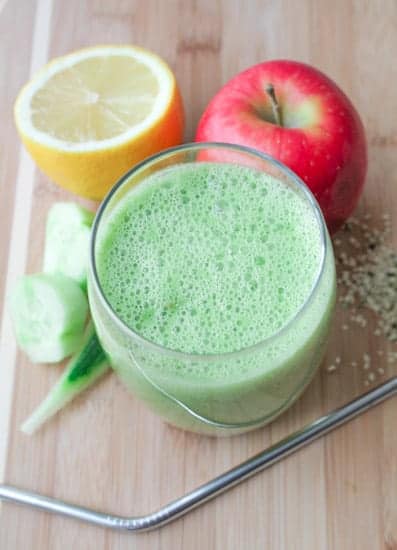 Whenever the New Year hits, I am always looking to reset and refocus. A great way to do this is to really clean up the eats and fill my body with super nutritious, hydrating and detoxifying foods.
I needed to change things up a bit from my Classic Green Smoothie (which was my very first post ever, btw!) and have been testing out some new blends.
This one is for your health. It's not a fluffy, sweet cloud of fruity-ness like this Creamy Cranberry & Vanilla Smoothie. It is hard core, green, citrus, fibre-y goodness. Drink it down and you will feel immediately grateful you did. It's like the nutrients just start marching through your system giving you energy and not bogging you down. It is satisfying without being overly filling. No stomach bloat here!
Sound good? Of course it does. 🙂
DETOX GREEN SMOOTHIE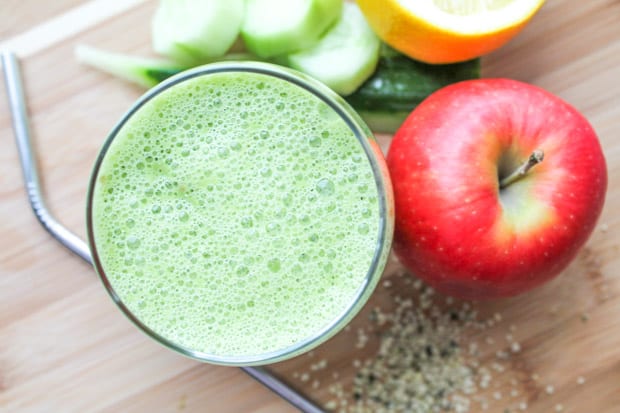 This particular smoothie may be hard to pass off on picky loved ones as the colour is pret-ty green.
People can be a little leary of me when I come creeping around with my green drinks, insisting they at least give it a sip. Don't mind them. Proudly enjoy your glass of a better, healthier life and continue on with your day.
You will probably be much more effective and productive than the people refusing to even try it.
The components are all fresh. Romaine lettuce, fresh lemon juice, apple, and celery.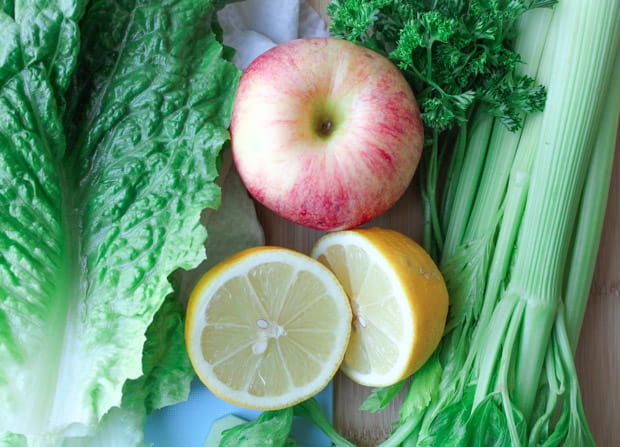 I also added in cucumber for the hydration. Lots of H2o in those cukes.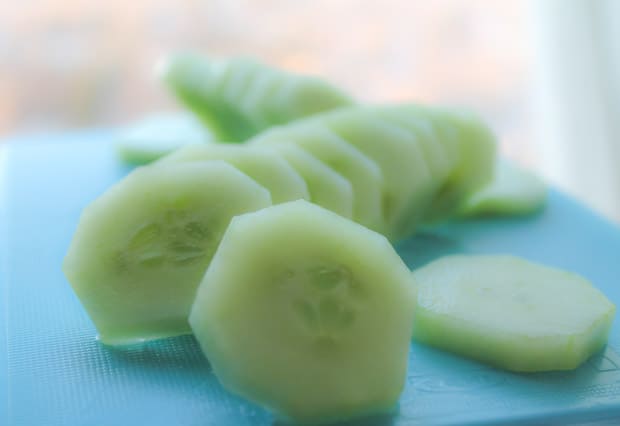 For an added boost I tossed in some hemp seeds. If you aren't familiar with hemp seeds not only do they add great texture and flavour to a great variety of food, they are little powerhouses of nutrition.
Some of the benefits of hemp seeds are:
anti-inflammatory (great for arthritis or injuries)
source of vitamin E (think hair, skin)
lowers blood pressure
boosts immune system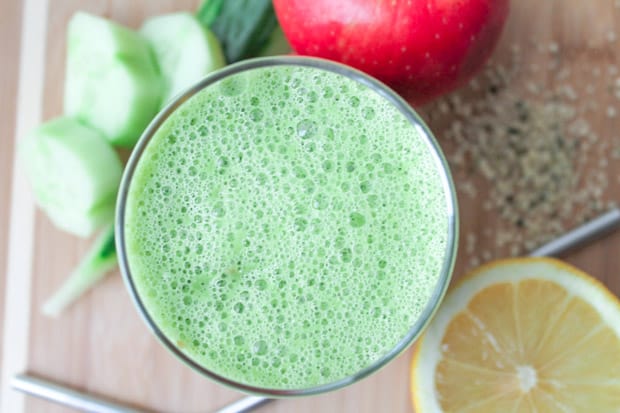 Green Smoothies are such a great vehicle for getting in those greens. Just a few glugs and you put a big dent in your veggie requirement for the day.
Easy!
What comes across is the freshness of the lemon and the sweetness of the apple. This is banana-less smoothie, which is good for those who are looking to drop a few of those holiday pounds (who?me?) and want to cut out the higher sugar fruits. Maybe you just plain old don't like bananas.
Either or, this is a great blend to try out.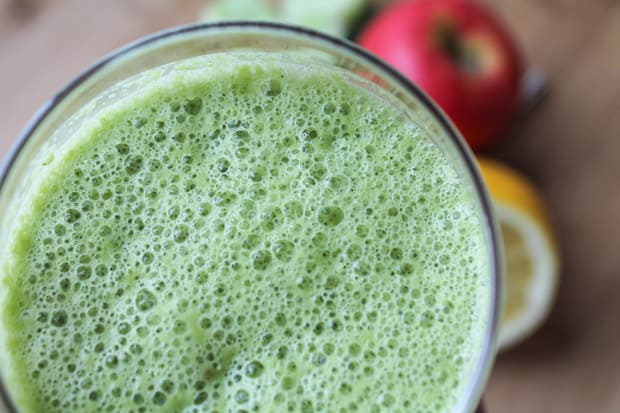 Cheers to your health!
MORE HEALTHY SMOOTHIE RECIPES:
*Originally posted January 8, 2014. February 10, 2019*
Be sure to follow me on social media! I love pinning to Pinterest, sharing on Facebook and posting pics to Instagram. See you there.  🙂
As an Amazon Associate I earn from qualifying purchases.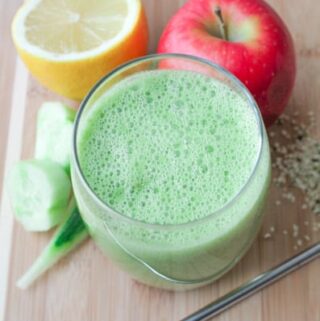 Green Detox Smoothie
Ingredients
3

large romaine leaves

1

cup

water

1

lemon

juiced

½

cucumber

peeled and sliced

1

small apple

cored and chopped

1

stalk celery

1

tbsp

hemp seeds

4

ice cubes
Instructions
Combine the romaine, water and lemon juice in a blender and mix until liquid

Add the remaining ingredients, except the ice cubes and blend until smooth

Add ice cubes and blend to desired consistency. I stick my straw in the blender and sip to test.
Nutrition
Calories:
122
kcal
Carbohydrates:
21
g
Protein:
4
g
Fat:
3
g
Sodium:
14
mg
Potassium:
377
mg
Fiber:
5
g
Sugar:
12
g
Vitamin A:
3800
IU
Vitamin C:
36.9
mg
Calcium:
54
mg
Iron:
2.1
mg