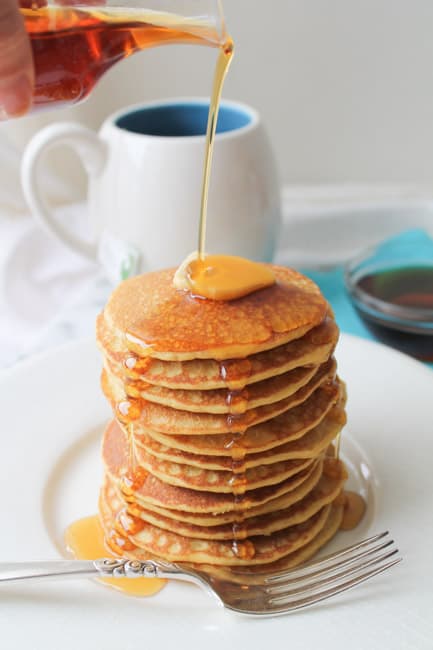 Sometimes cake at breakfast is just what the doctor ordered.
Pancakes, that is. 😉
I have had a bag of brown rice flour I my cupboard waiting to be used for ages, so this Sunday morning, with a little footy (that's soccer for us North Americans) on the telly (that's TV) – sorry, feeling a little British today – I decided to whip us up a fancy plate of pancakes for breaky (breakfast 😉 ).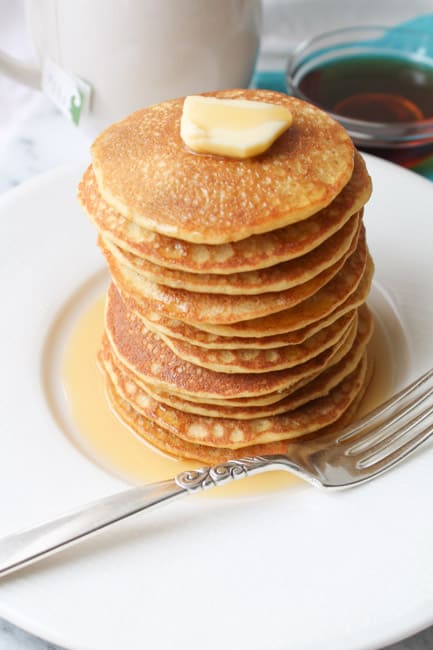 Gluten free cooking can be a bit of a challenge when it comes to things meant to be fluffy. I did some research on the old internet and found many varieties of gluten free pancakes, the only problem was the super long ingredient lists. Lots of different flours and starches. Things, even as a food blogger, I don't typically have on hand.
I definitely wasn't planning on a run to the store either. Being Sunday it was a firm plan to remain in my pj's all the live long day. 😉
The strategy was to throw some batter together with what I had, throw caution to the wind and hope for the best. I did have my favourite toppings. Maple syrup, butter, and peanut butter. Yum! These tasty additions can make any pancake work.
One of the tips I picked up in my searches was to let the batter sit for at least an hour to help it with the light and fluffy factor.
The eggs were whipped until frothy.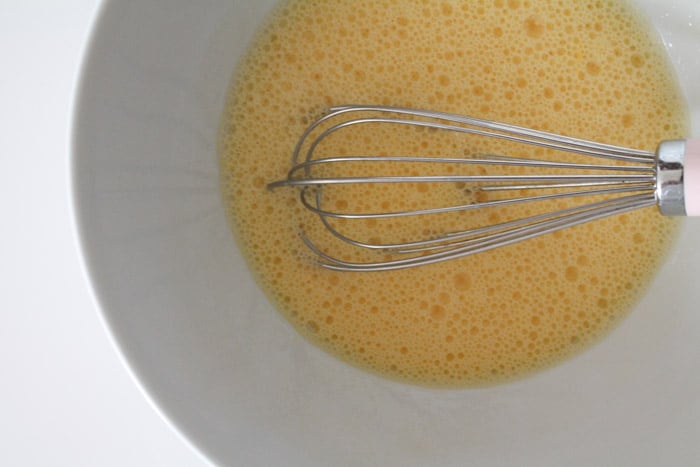 A little coconut sugar for sweetness, some sea salt for flavour, a dash of baking soda and of course my brown rice flour. I've had luck using quinoa flour in the past for things like muffins and homemade Twix bars but had yet to use brown rice flour. It's like half the price of the quinoa flour so I had high hopes.
Mix it all until smooth with no lumps.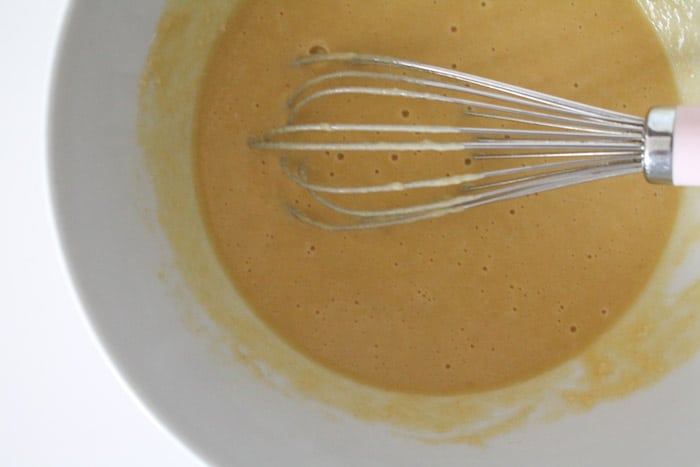 I sprayed my cast iron pan with this coconut oil and butter ghee cooking spray.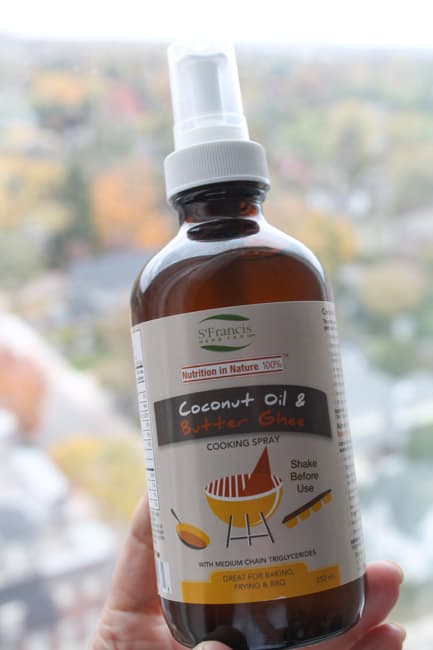 What money you save using brown rice flour over quinoa flour you can spend on fancy cooking sprays. For me, these products are like new shoes or an indulgent beauty product. I love sparkly new cooking/baking stuff.
#foodie
I made smaller sized pancakes for quicker cooking time.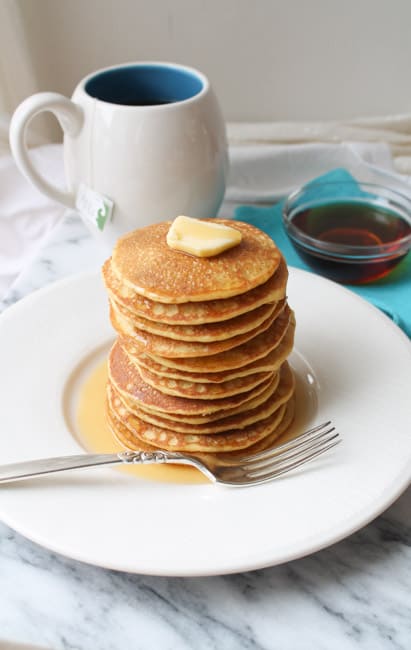 It was the perfect way to begin a lazy Sunday. The pancakes were fairly fluffy and had a subtle, earthy flavour. A little butter and maple syrup and of course the obligatory cuppa tea.
Delightful.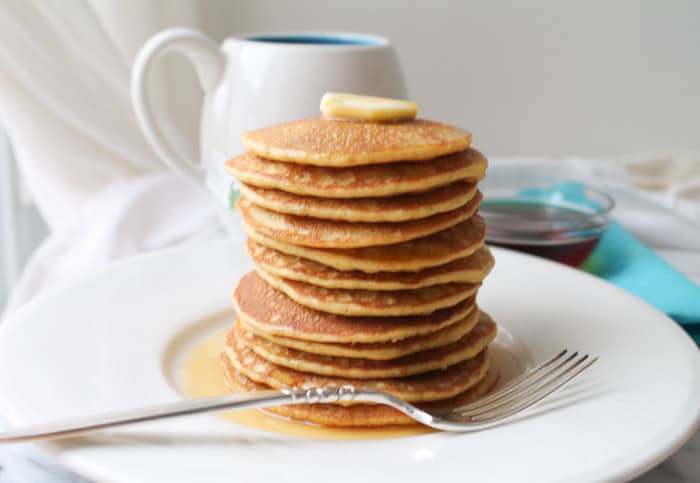 Brown Rice Flour Pancakes – Gluten Free
Ingredients
3 eggs
½ cup milk of choice
1 tbsp coconut oil, melted
2 tsp coconut sugar
½ tsp sea salt
½ tsp baking soda
1 cup brown rice flour
coconut oil spray or just butter for the pan
Instructions
In a large mixing bowl, whisk eggs together until frothy
Whisk in the milk and coconut oil
Whisk in the coconut sugar, sea salt, baking soda and brown rice flour. Stir until no lumps remain
Cover with saran wrap and leave at room temperature for an hour or so (could be left overnight in the fridge as well). This will help your pancakes to fluff
Spray a large, heavy bottomed pan (I used my trusty cast iron) with your cooking spray or heat the butter in over medium heat. Scoop 1/8 cup portions of batter into the pan for small pancakes. I fit three pancakes in the pan per batch
Once the sides are set and the top has bubbled, flip them over. These cook quickly. About 1-2 minutes per side
Serve warm and enjoy with toppings like peanut butter, butter, maple syrup, fresh fruit, etc.
7.6.7
417
https://thehonoursystem.com/brown-rice-flour-pancakes-gluten-free/