How do I even start? One of my old indulgences was a baked fettuccine Alfredo from an Italian restaurant in Victoria where I grew up. Not only did the sauce consist of full on whipping cream it was also smothered in cheese and tossed with processed, white flour pasta. Three strikes and you're out! It's something I haven't eaten in years and really assumed I never would again.
Well, never say never…
This Alfredo sauce consists of cashews, spelt flour, water and seasonings. Blend it all together then heat it up on the stove. That's it! Would you believe me if I told you it's even better than the old standard? I was stunned that cashews can create a creamy sauce that completely mimics its unhealthy counterpart. You don't feel that you are missing out on anything.
Start by soaking your cashews. I let them soak in water for about an hour just to soften them up a bit before blending.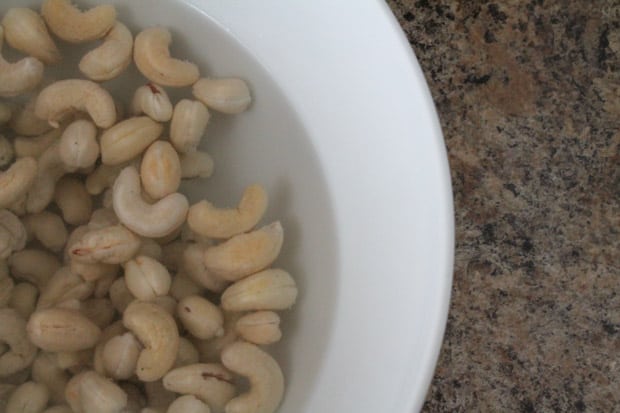 Gather your spelt flour, garlic powder and salt.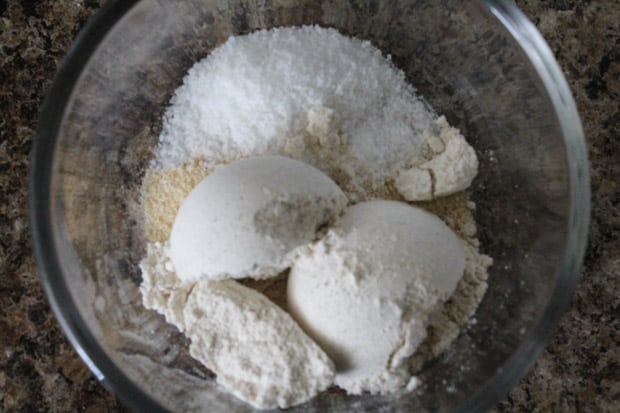 Blend it all together until it's the consistency of milk and no chunks remain.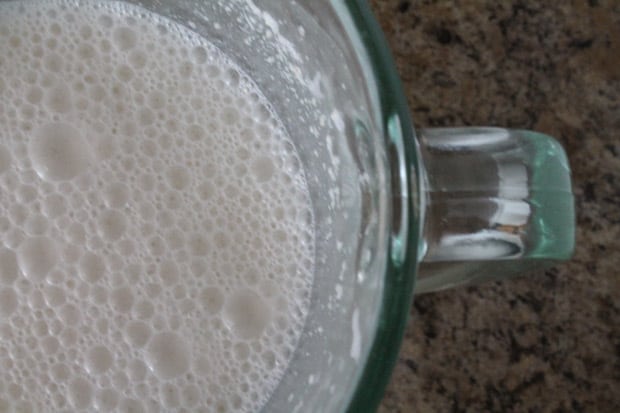 Pour it into a saucepan.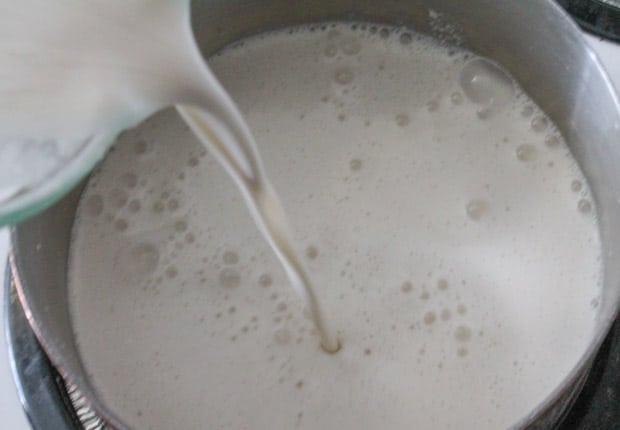 Slowly bring it to a boil, stirring frequently.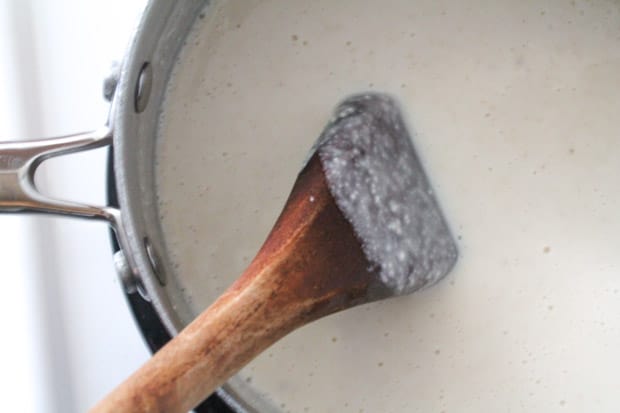 And boom! A vegan Alfredo sauce that will fool even your toughest critics. I tossed it with spelt noodles and served up some roasted asparagus alongside it for some greens:)
Give this super simple recipe a try and it will make a believer out of you, too.
This recipe was inspired by this Cashew Alfredo.
As an Amazon Associate I earn from qualifying purchases.
Vegan Alfredo Sauce
Keyword:
vegan alfredo sauce
Instructions
Combine all ingredients except for the basil and pepper in a blender

Blend until you reach the consistency of milk and there are no chunks of cashew

Pour the mixture into a saucepan and bring to a slow boil, stirring frequently

Once it begins to bubble, remove from heat and stir in dried basil and cracked pepper to taste

Toss with cooked noodles of choice and top with fresh basil.