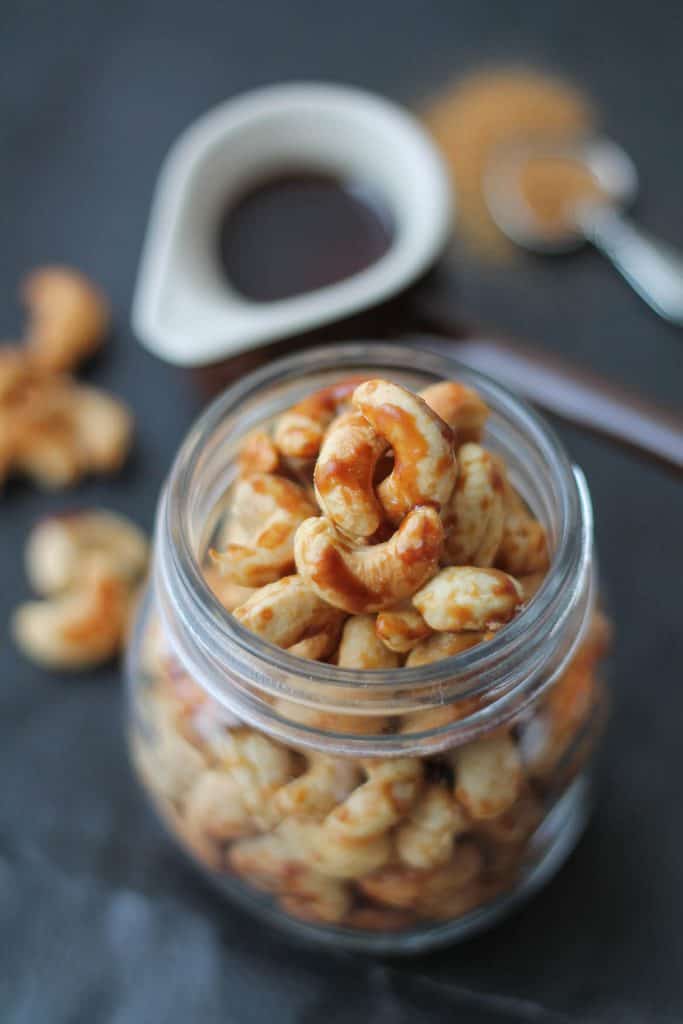 I really got into cashews when I did the Whole 30 in April. I made more than one batch of these Toasted Cashew Bars and loved every minute of eating them. 😉
These Candied Cashews are what I would classify as a treat more than snack. A batch made to share. Indulging in things that are candied are totally allowed in my opinion.
I'm not a big fan of the crap churned out by cereal companies. You know the ones with chemical bullshit masquerading as food. Yeah, those candied treats. Avoid those.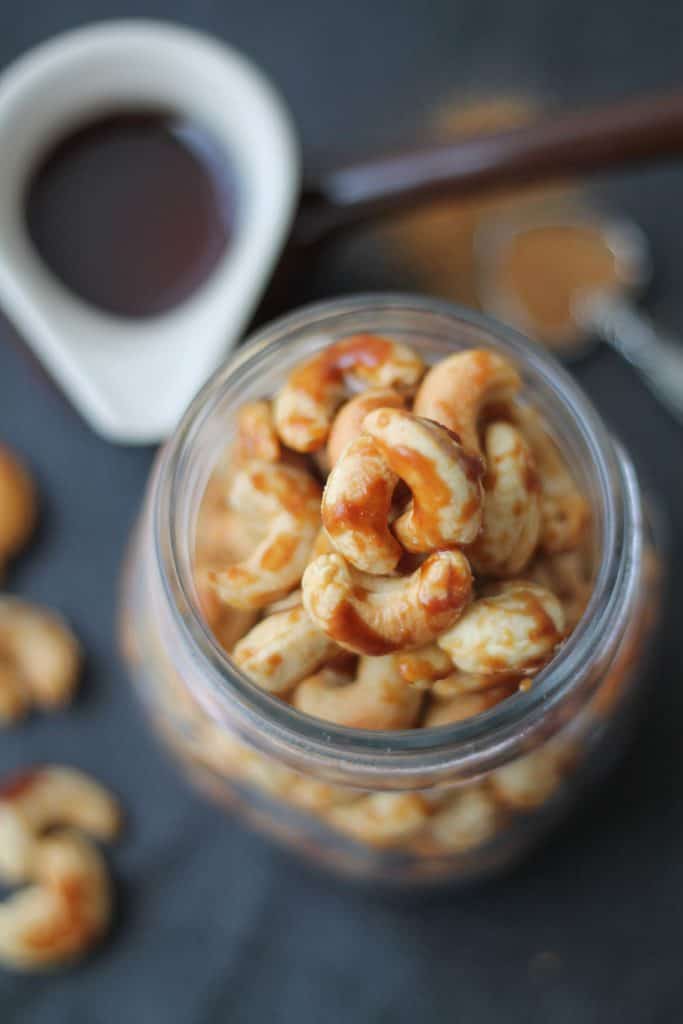 These beauties feature the realness of maple syrup and sweetness of coconut sugar. Add in the star of the show, organic cashews. Check out your bulk section for deals! They are sweet and salty with a touch of buttery. Oh, and it's real food. Every. single. ingredient. How does that sound?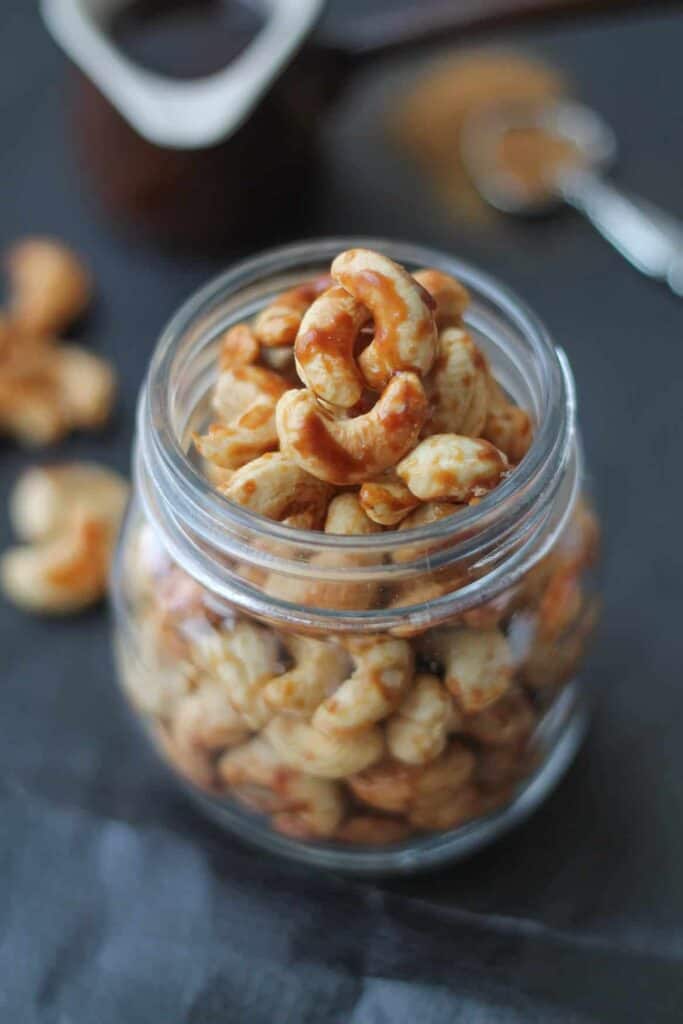 Just a few minutes to prep the sugary sweet coating and a few minutes more to toast them up all crunchy-like. Yum. Just … yum. 😉
Like I said, these are nice to share. Put out a couple of small bowls after dinner, with a nice coffee or tea and you just may make some new friends. Have a great weekend, everyone!
Candied Cashews - Vegan, Gluten Free
Ingredients
2 cups raw cashews
1 tbsp. coconut oil, melted
1 tbsp. maple syrup
2 tbsp. coconut sugar
1/2 tsp sea salt
Instructions
Heat your oven to 325, line a baking sheet with parchment and set aside
In a large mixing bowl, stir together the melted coconut oil, maple syrup, coconut sugar and sea salt. Stir until the sugar has dissolved. Add the cashews and toss well to coat the nuts
Spread the cashews evenly out on the lined baking sheet and pop in the oven
Roast the cashews for 10-12 minutes, stirring after 8 minutes or so. Watch for any hot spots and make sure you don't burn your nuts!
Remove from the oven and let cool for 10-12 minutes
Serve immediately or store sealed for up to a week at room temperature
7.6.7
24
https://thehonoursystem.com/candied-cashews-vegan-gluten-free/