These mouthwatering Maple Vanilla Cashew Protein Bars not only keep you full and satisfied they are also super delicious. Creamy cashews and vanilla protein powder combine with sweet, pure maple syrup and luscious salted dark chocolate to make for one really enjoyable snack.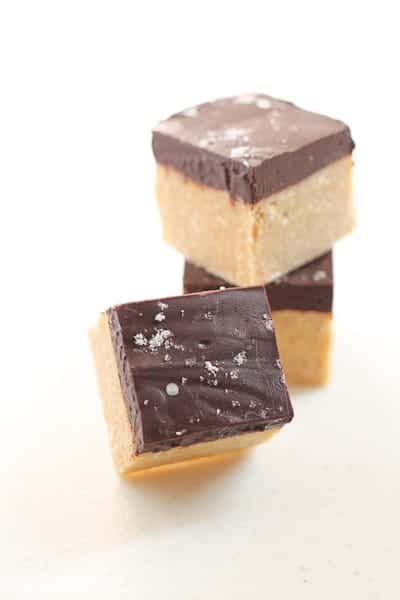 These yummy Maple Vanilla Cashew Protein Bars are a true reward! Each bite is positively blissful.
Cashew nuts are just such a decadent treat and these bars are a tasty way to showcase their goodness. Cashews and coconut make up the base, naturally sweetened with maple syrup and the topping is a thick layer of dark chocolate, made all velvety and lush by melting it together with coconut oil.
A dusting of flaked sea salt on top is the ultimate finale.
Maple Vanilla Cashew Protein Bars
These bars a perfect solution for that snack attack that hits you mid morning or afternoon.
You know the one. 😉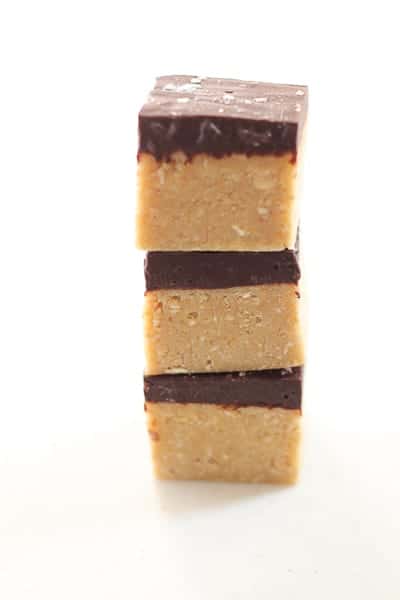 Your tummy starts rumblin' and you want something quick! It's too early for a meal and these bars are the perfect size for tying you over until lunch or dinner. The protein is key for satiation.
I stock up on things like cashews in the bulk section of my grocery store. That way I have the specific amount that I need and nothing is going to waste. You can also bring your own bags to lessen your environmental impact when shopping. Every little bit helps!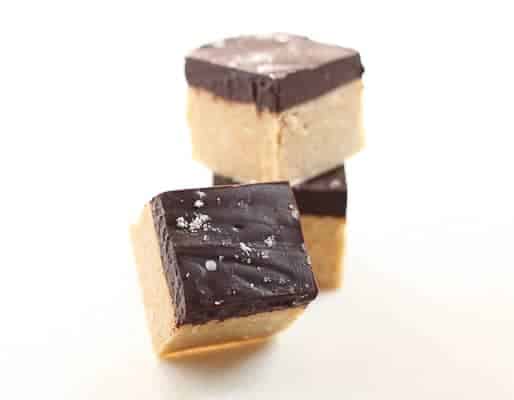 Protein Bars are easy to find on your store shelves, why make them at home?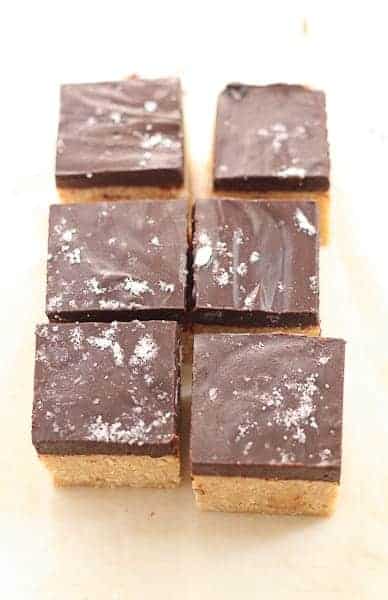 Two reasons.
Firstly, who knows how long those bars have been sitting in that plastic casing just getting all old. I want my food to be the freshest it can be.
Let's cut down on all of this waste while we're at it. The world definitely doesn't need more garbage and not tossing protein bar wrappers in the trash every day could be a great contribution.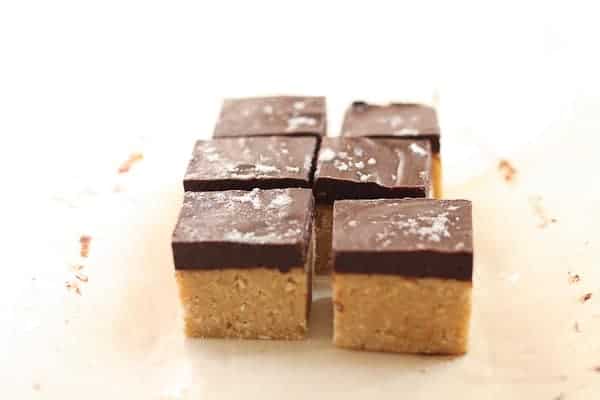 Secondly, what are IN those bars?
Some are great, like larabars for instance.
Others are not so great. They boast such ingredients as sugar or high fructose corn syrup, carrageenan, soy, sugar alcohols, and other synthetic additives.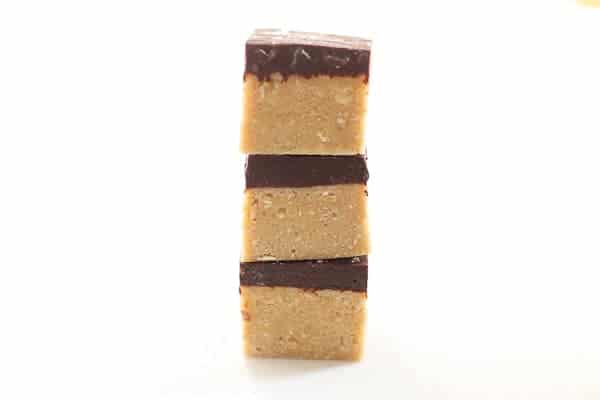 No weird ingredients here.
The quality is totally in our control!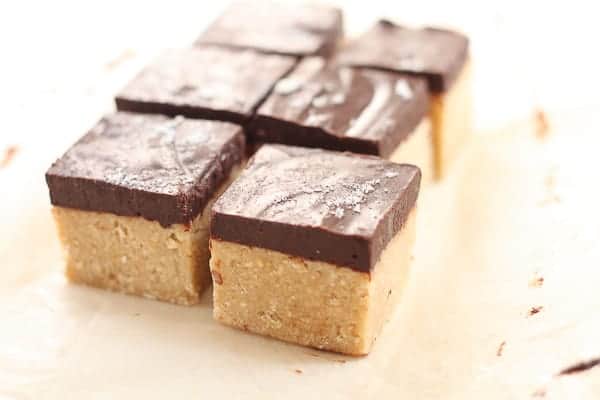 More protein packed treats to enjoy:
Chocolate Almond Protein Cookies
Be sure to follow me on social media! I love pinning to Pinterest, sharing on Facebook and posting pics to Instagram. See you there. 🙂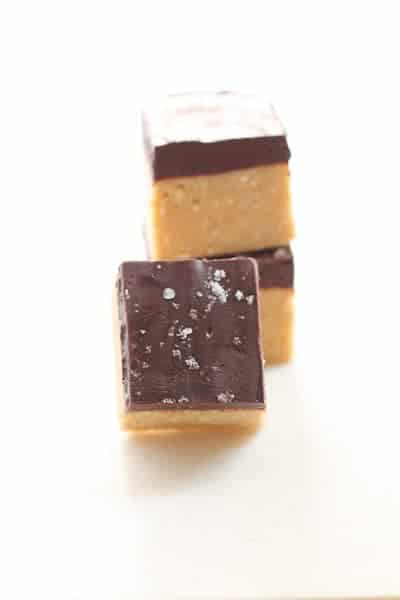 As an Amazon Associate I earn from qualifying purchases.
Maple Vanilla Cashew Protein Bars
Keyword:
gluten free recipes, protein bars, snack recipes
Instructions
Line a loaf pan with parchment paper and set aside

Add cashews to a food processor and process until they are broken down and tacky to the touch

Add the old fashioned oats, liquid coconut oil, protein powder, maple syrup and sea salt to the cashew mixture and process again until it forms a dough

Transfer the mixture to your parchment lined pan and press it in really well. Put the pan in the freezer

Meanwhile, in a small mixing bowl, stir together the topping ingredients until it is smooth.

Take the cashew base out of the freezer and pour the chocolate topping evenly over top. Sprinkle with sea salt

Take out of the freezer and slice into 8 bars or 16 squares

Store in a sealed container in the fridge or freezer for up to a week