Milk & Cookie Dough Snack Bites – Gluten Free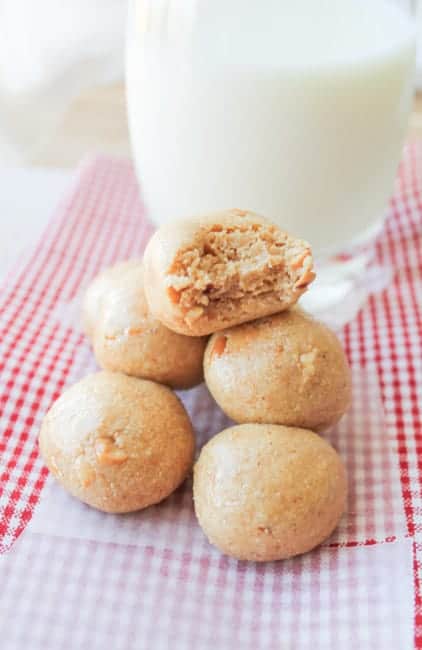 I love secret ingredient recipes. There is a twisted satisfaction I get from feeding people delicious treats, then quizzing them on the contents. By now, most friends and co-workers know that if I'm bringing them goods they are probably going to be on the healthier, whole food variety. And, they also guess chickpeas as the 'secret ingredient' every . time . now.
Ever since these Chocolate Chip Cookie Bars hit the scene it's been chickpea city. Too funny.
So today's secret ingredient is … dun dun dun … powdered milk! I know!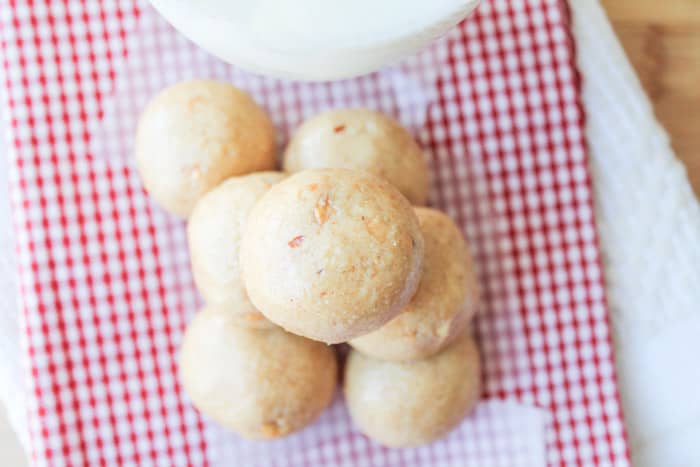 Organic powdered milk is a great source of both protein and calcium. And let's talk Vitamin D. So important, especially with the days getting a lighter darker with fall arriving and winter on it's way. Shudder. Bottom line, you want to maintain your Vitamin D levels.
I mixed the powdered milk with a bit of pure maple syrup for sweetness and some shredded coconut for texture. Peanut butter, because, peanut butter. 'Nuff said.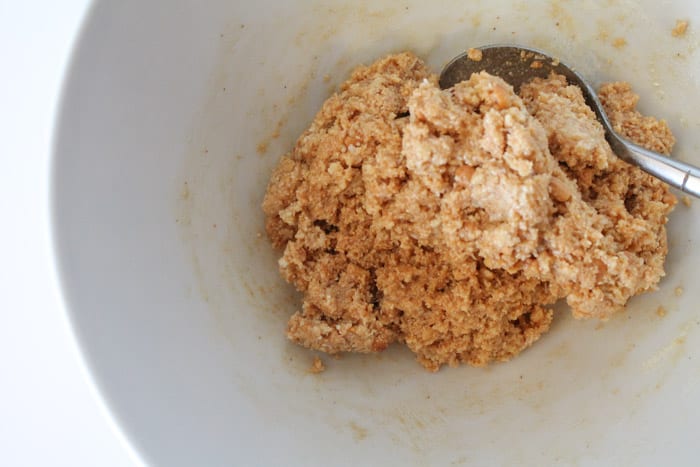 That is it! Super simple. This recipe could be done by kids, boyfriends, kitchen-y challenged folks, everyone. You can sample your cookie dough with out the worries of raw eggs. These babies are ready to devour even while you are making them!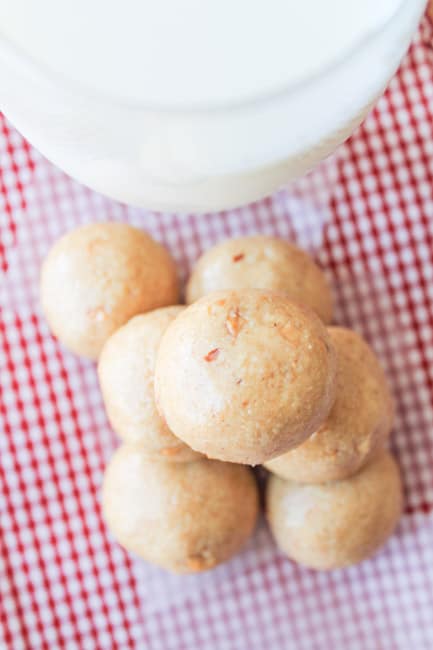 Taste testing bites are good but I found that they had the perfect cookie dough texture right out of the freezer. Patience pays off. 😉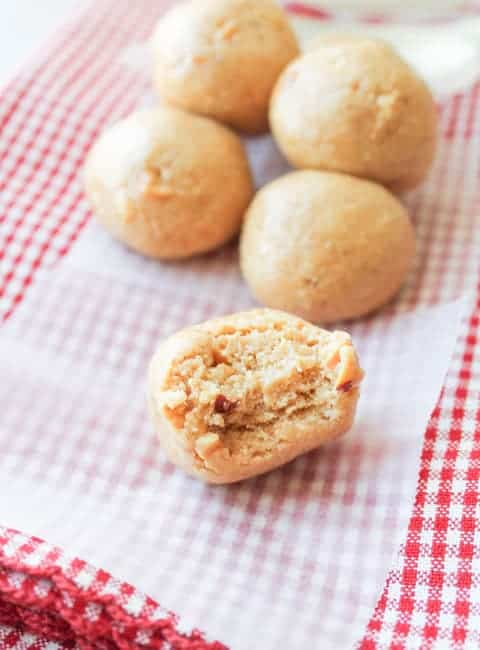 My stash at work did not last long. They were a really big hit and I'm excited to customize these with so many different add-ins. The obvious being chocolate chips. That will be happening.
Enjoy!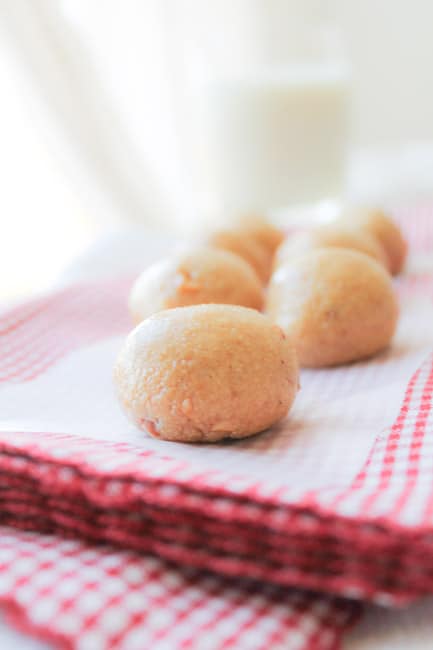 As an Amazon Associate I earn from qualifying purchases.
Milk & Cookie Dough Snack Bites – Gluten Free
Instructions
Mix all ingredients together in a medium mixing bowl

Roll into 1/2 tablespoon sized balls and then chill in the freezer for 30 minutes

Store in the freezer for optimum cookie dough texture
Nutrition
Calories:
243
kcal
Carbohydrates:
25
g
Protein:
12
g
Fat:
10
g
Saturated Fat:
4
g
Cholesterol:
4
mg
Sodium:
205
mg
Potassium:
586
mg
Fiber:
1
g
Sugar:
22
g
Vitamin A:
525
IU
Vitamin C:
1.7
mg
Calcium:
323
mg
Iron:
0.5
mg