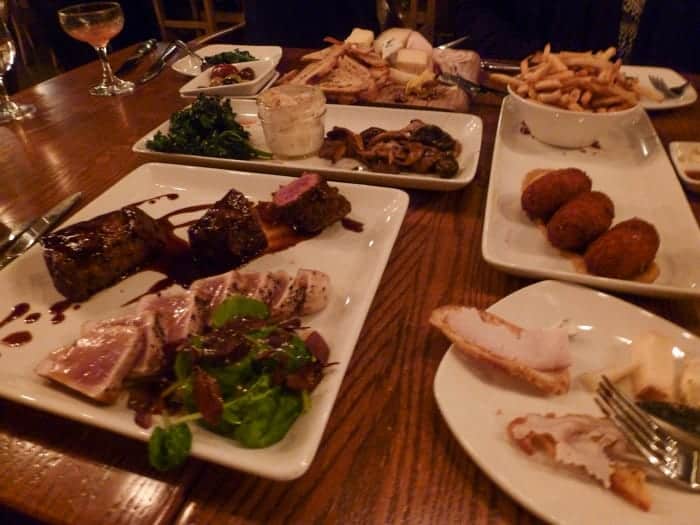 I should clarify the title of this post. It might make more sense to call it my week of eating food not made by me!
You may have noticed my absence this week, and god bless you if you did. 😉 I was back in beautiful British Colombia to attend the Food Blogger's of Canada's National Conference. It was exciting/nerve wracking at the same time. I'm great in small groups but surprisingly shy and self conscious with large numbers of people. Also, only knowing one person out of close to two hundred (shout out to eyecandypopper.com!) didn't make it much easier.
Thankfully, I did meet some lovely fellow bloggers, learned a lot about the business side of running a website, gained insight from industry professionals, and, drumroll please, I was served the most amazing food for the entire weekend.
But first!
No trip out west is complete without a trip to the island to visit family and friends.
The above pic is a typical failed selfie. This shot was probably the twentieth I took. One day I will master the art. I should reach out to Kim Kardshian for some tips! 😉
My BFF Julie met me before dinner and came bearing gifts. A most lovely Pinot Noir right from a local vineyard in Cobble Hill.
Then it was onto the most epic dinner with my best girl friends at a restaurant called "Little Jumbo". It's trendy and current with a focus on super original cocktails and local fare.
We basically ordered one of everything on the menu and went to town. Just kidding but not really. 😉
I started with a single oyster. The girls weren't game for it so I was solo. I downed it before I could snap a shot. All that remained was the lovely shell.
 I adore oysters. Whenever I miss the ocean one of these babies brings the essence of the sea in one fell swoop. Or should I say slurp?
I mentioned dinner was epic. Get ready because THIS was dinner: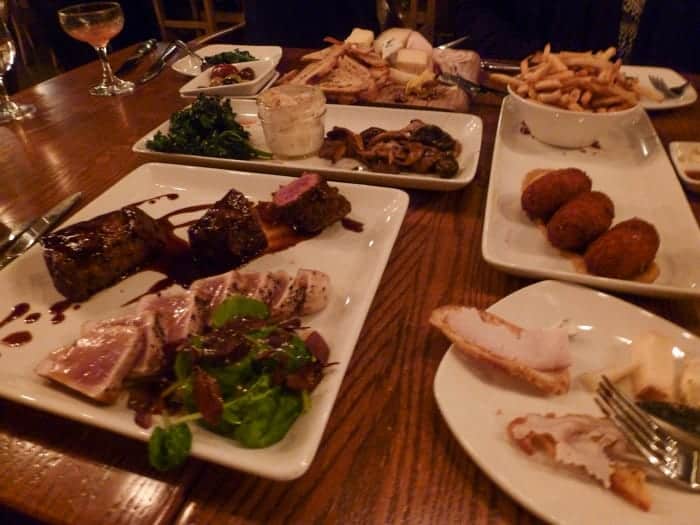 Communal comfort eating at it's finest. We each ordered a few menu items and then we shared the lot of it.
Steak, tuna, sablefish croquettes, duck fat fries, charcuterie and cheeses, warm olives, crispy kale, cauliflower gratin and sautéed mushrooms. Boooom!
To accompany my feast, I chose a wine flight, which was three 2oz. pours. It was smartly presented with a piece of paper labelling each varietal.
If you thought we were done you are sorely mistaken.
Dessert was next.
Keeping with our theme of eating all of the things we ordered a few desserts and savoured bites from each. There were dark chocolate financiers, mini house made doughnuts (times two of these!) and an ice cream sandwich that I'm pretty sure was made out of clouds stolen from heaven.
A tall Americano coffee on the side was like Ken to my dessert's Barbie.
I can't say enough about Little Jumbo. From the atmosphere to the superb service from our waiter, Adam, and full circle to the spectacular drinks and dinner, everything was perfection.
The next day I was off on the ferry over to Vancouver for the conference. Having it held at the Four Seasons already had both taste and style written all over it. I was excited to see what Executive Chef Ned Bell and his team had to showcase.
Part two with all of the action coming up this week!