The 7 Best Planners for 2023 – Plan to Achieve Your Goals This Year
We're sharing our top 7 best planners for 2023. Picks for daily, weekly, and monthly planners to organize your goals and pave the way to success. Read on to find your perfect planner!
As an Amazon Associate, I earn from qualifying purchases.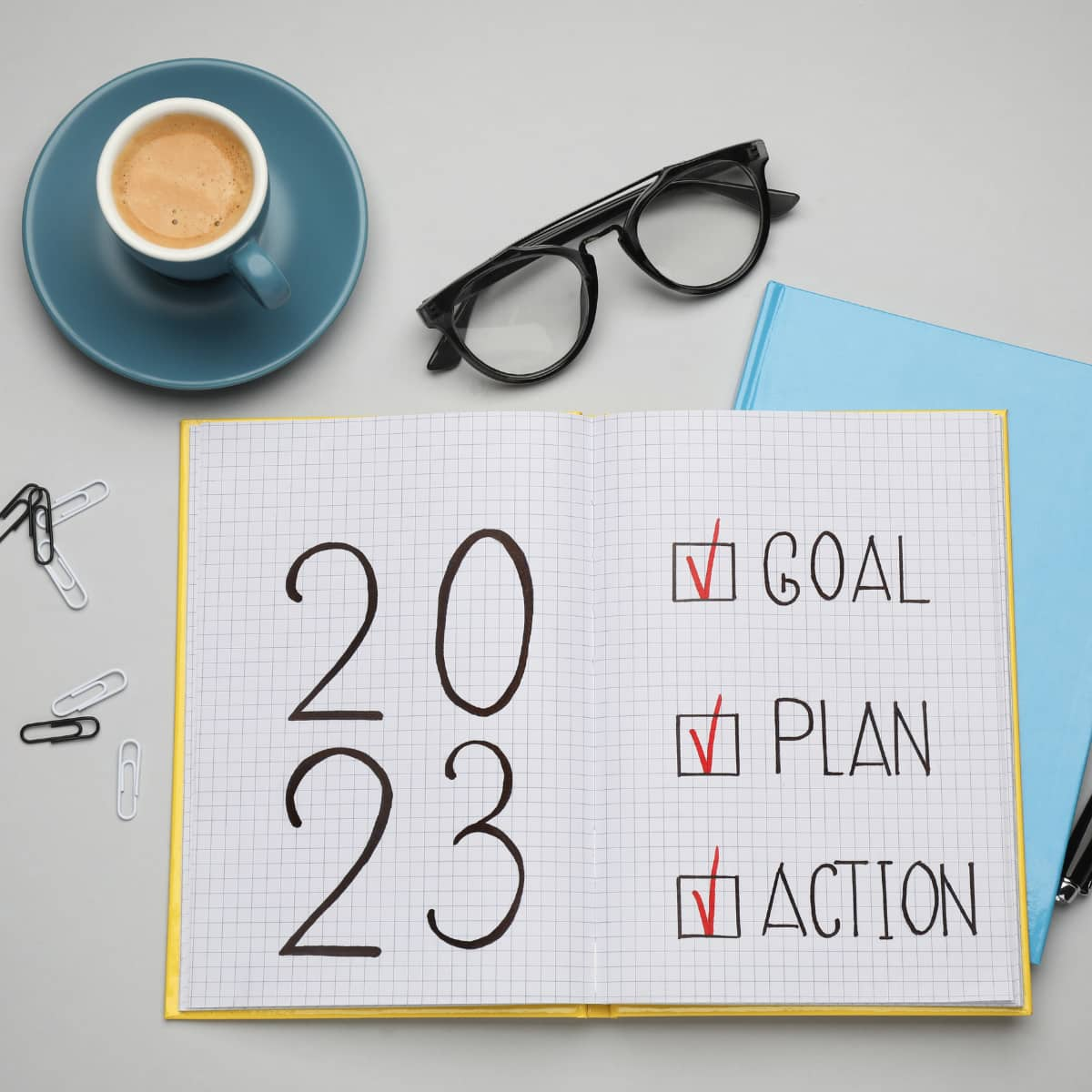 Is one of your new year's resolutions to be extra organized this year? A daily schedule can be a really useful way to keep on top of your to-dos, remember those important dates and so much more.
IN THIS POST: The 7 Best Goal-Setting Planners for 2023
Most of the journals on this list are available on Amazon Prime with 2-day shipping which comes in handy if you're shopping last minute. If you're not already an Amazon Prime member, you can experience a 30-day FREE trial in addition to doing all your holiday shopping.
Best daily planner
Our pick is the Bloom Daily Planner. They describe their products as "intentionally designed planners, stickers, and organizational tools to help you bloom into your best self".
Best digital planner
If you work better off of an iPad or phone than old-school paper agendas, then maybe a digital planner is for you. This one from mydailplanners on Etsy features a minimalist style and a professional-looking design. Available in landscape or portrait with Monday and Sunday start options included. Fans of this digital planner say "I've been able to really make the jump from paper to digital using this planner."
Best weekly planner
The top choice is this Moleskine Notebook Weekly Planner. It includes calendar grids, pages for your to do lists, bullet journaling, and other project-tracking styles so you can easily meet your goals.
Best teacher planner
We chose Blue Sky Academic Year Teacher Planner for this one. Their motto is "Plan to do more of what you love". Cute! Their teacher planners include weekly lesson planning pages, a convenient list of holidays and special dates, reference calendars, special pages for class birthdays, and a weekly activity schedule.
Best productivity planner
Check this beauty out from The Productivity Store! A dated daily planner with a daily to-do list, habit tracker, and planner stickers. I'm a sucker for the stickers. 😉 It is a useful all-around goal, business, and productivity planner that promises to change your life! We are fans of the faux leather cover and the choices in color
Best customizable planner
The top custom planner by far is a bullet journal. I LOVE me a bullet journal. If you are a little bit artsy, there are so many cute layouts on Pinterest. Use colorful pens and create trackers for your mood, self care, daily planning, weekly pages, and my personal favorite – a habit tracker. It is a true passion planner where you have plenty of space for important stuff like checklists and reminders but also plenty of room for doodles and inspirational quotes.
Leuchtturm1917 is the brand of choice for my bullet journal diary. I love the wide range of colors to choose from and the three ribbons for bookmarks. I think I'm going with the "Bellini" shade this year.
Best All-Around Goal Setting Planner
You didn't think this list would happen without a mention from Clever Fox, did you? Of course, we won't disappoint you! The Premium Edition this year features a simple and elegant layout without dark headers which had been one of the most requested changes by devotees of this brand. It is also an undated planner so you can jump in whenever you are inspired.
I hope you found something useful in our list of the best planners for 2023.
More roundup posts
As an Amazon Associate, I earn from qualifying purchases.