The 13 Best Healthy Cookbooks to Kickstart Healthier Habits
Countdown The 13 Best Healthy Cookbooks from some of your favorite chefs and dietitians. These comprehensive cookbooks are great tools for anyone looking for healthy eating recipe ideas and maybe undo a few bad habits and learn new healthier ones. Furthermore, they all offer delicious recipes, advice, lifestyle tips, and plenty of inspiration.
As an Amazon Associate, I earn from qualifying purchases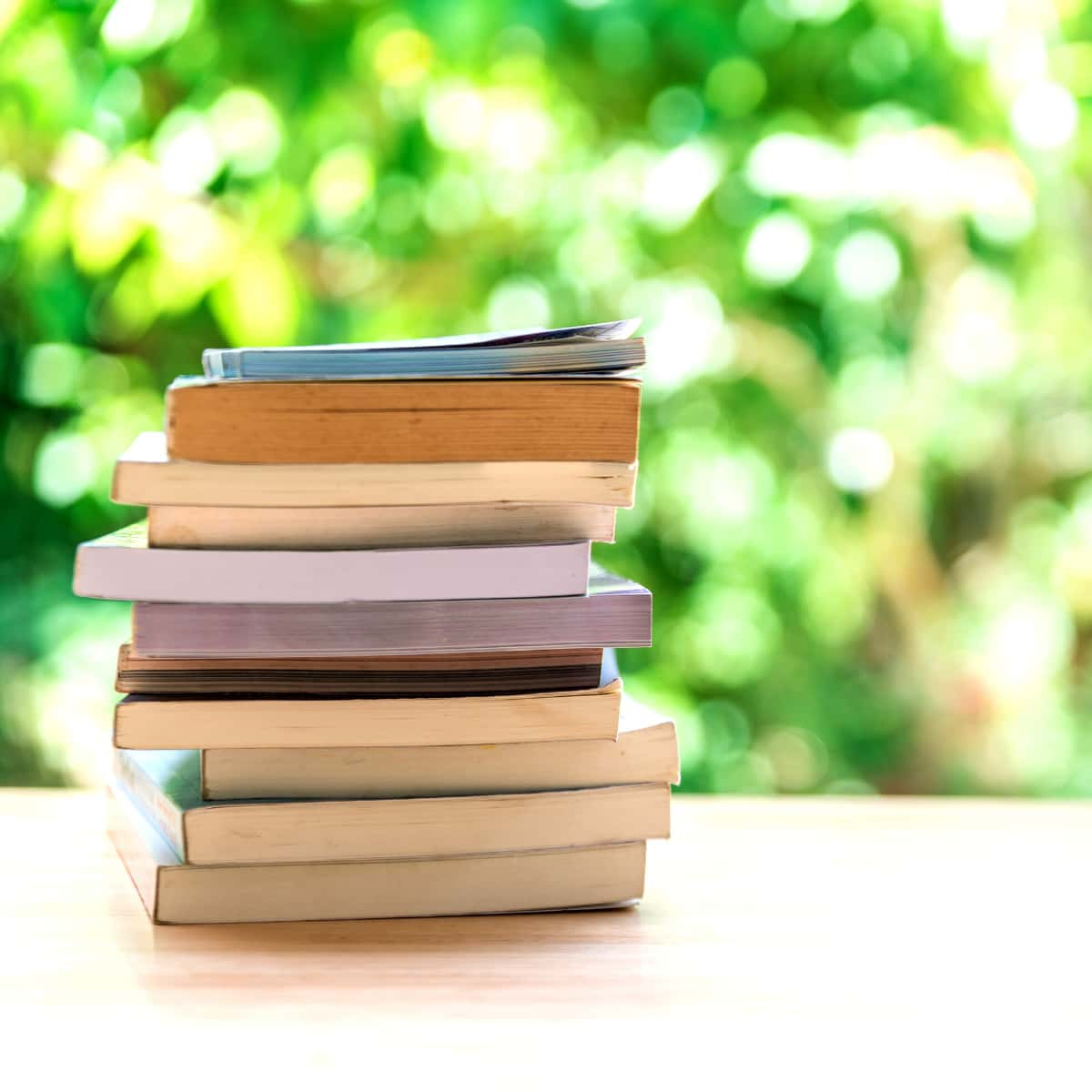 Most of the books on my list are available on Amazon Prime with 2-day shipping which comes in handy if you're shopping last minute. If you're not already an Amazon Prime member, you can experience a 30-day FREE trial in addition to doing all your holiday shopping.
Top 13 Best Healthy Cookbooks
Cookbooks for the Beginners:
First up, this healthy cookbook makes it easy for anyone to transition to a cleaner way of eating. The recipes are perfect for weeknight meals, have short ingredient lists, and include meal prepping tips. Clean Eating for Beginners is your guide to unlocking renewed energy, a stronger immune system, and more. Features 75 Recipes and 21-Day Meal Plan for Healthy Living.
Second, this college cookbook makes it easy for students to prepare fresh, tasty, healthy meals for themselves on a budget. More than 100 recipes that only take 30 minutes and only require 5 main ingredients. The 5-Ingredient College Cookbook features easy, healthy recipes for the next four years & beyond. Remember college students are of all ages so this book is for everyone!
Healthy Comfort Food Cookbooks:
Healthy comfort food from Alex Snodgrass, New York Times is the bestselling author of The Defined Dish. She believes bringing her family around the table to share a home-cooked meal is a favorite way to show love. The Comfortable Kitchen: 105 Laid-Back, Healthy, and Wholesome Recipes.
Gina Homolka is America's most trusted home cook when it comes to easy, flavorful recipes that are made from all-natural, easy-to-find ingredients. Her blog, Skinnytaste is the number one go-to site for slimmed down recipes that you'd swear are anything but. The Skinnytaste Cookbook features 150 amazing recipes.
Healthy and wholesome recipes for desserts and snacks made with all-natural ingredients and no refined sugars. Clean Treats for Everyone features dessert and snack recipes made with simple and easy-to-find ingredients for eaters of all ages.
Comfort food that is actually healthy whole ingredients. Gluten-free recipes, grain-free, dairy-free, and for example. But now, with The Real Food Dietitians: The Real Food Table, you can make all your favorite meals right in your home without sacrificing any of the flavors you love from a registered dietitian.
In Simply Julia, readers will find 110 foolproof recipes for more nutritious takes on the simple, comforting meals bestselling cookbook author Julia Turshen cooks most often. With practical chapters such as weeknight go-tos, make-ahead mains, vegan one-pot meals, chicken recipes, easy baked goods, and more, Simply Julia provides endlessly satisfying options comprised of accessible and affordable ingredients.
Instant Pot:
In The Fresh and Healthy Instant Pot Cookbook, Megan Gilmore presents recipes that use easy-to-find, whole-food ingredients for simple weeknight meals. Secondly, they all feature the Instant Pot, an electric multicooker. There are gluten-free options for each recipe, and all recipes are free of refined sugar yet don't scrimp on flavor.
Salads, Meals and More:
What does salad have the potential to be? An exciting mix of color, crunch, and flavor. Discover The Complete Salad Cookbook from America's Test Kitchen is a Fresh Guide to 200+ Vibrant Dishes Using Greens, Vegetables, Grains, Proteins, and More.
My favorite salad on The Honour System is this Cowboy/Texas Caviar Rice Salad. SO good you guys!
This New York Times bestselling collection of recipes called Ottolenghi Simple is from powerhouse author and chef Yotam Ottolenghi. He presents 130 recipes packed with his signature Middle Eastern; inspired flavors, all simple in at least one way. Made in 30 minutes or less, with 10 or fewer ingredients, in a single pot, using pantry staples, or prepared ahead of time for brilliantly, deliciously simple meals.

I did a play on an Ottolenghi recipe with these gluten-free Tahini Cookies – omgggggsh is the only word. 😉
Check out Clean, healthy, and easy eating ― 100 delicious recipes for bowls from author Kenzie Swanhart. The concept of "bowl food" has gained popularity in recent years. Bowls make it simple to create meals in no time at all―just pile it on and dig right in. But when you pair the convenience of the bowl with the nutrition of clean eating, you've got one power-packed combination.
Finally, indulge in healthy meals that are effortless to prepare, courtesy of The 30-Minute Mediterranean Diet Cookbook. Written by rd Deanna Seagrave-Daly you will see salmon, legumes like lentils, nuts, and spice show up in your groceries.
That's all folks!
Those are my current 13 Best Healthy Cookbooks. Let me know if you have any of them plan to pick them up! Any of these books would be a fabulous gift for the healthy foodie in your life. Please tell me your favorites in the comments below.