Healthy Banana Recipes – Using Ripe + Overripe Bananas
Get ready to turn those overripe bananas into a delicious masterpiece. We've got 27 delicious Healthy Banana recipes for you, and they're not only super simple but also incredibly healthy and downright yummy! Say goodbye to wasted bananas and say hello to a bunch of amazing ideas to make the most of your ripe bananas.
As an Amazon Associate, I earn from qualifying purchases.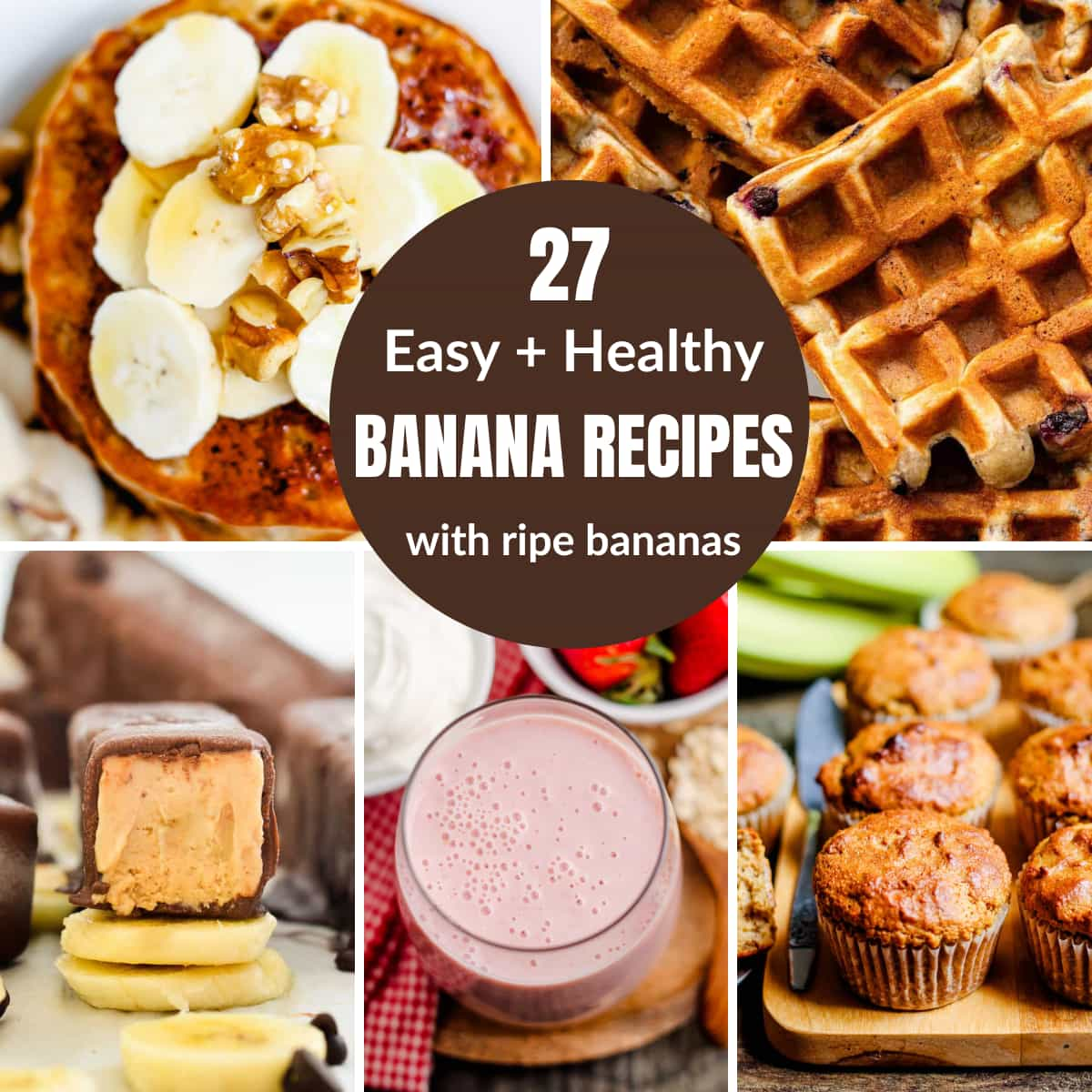 Eventually, a bunch of bananas will turn brown on your counter. It is inevitable! That's why we came up with this list of healthy recipes you can use for those old bananas.
From breakfasts to snacks to decadent desserts, a ripe banana will never go to waste in our kitchen.
Whether you're looking for that classic banana bread, a quick banana protein muffin for a satisfying snack, some tasty breakfast ideas, or decadent desserts, this roundup has what you're looking for.
And the best part is that most of these recipes are super easy and use 8 ingredients or less!
Check all of these things to make with ripe bananas!
Bake these moist and delicious banana muffins in less than 30 minutes.
They are lower in sugar and higher in protein than traditional muffins. This recipe is a great choice for a quick breakfast or a satisfying snack on the go.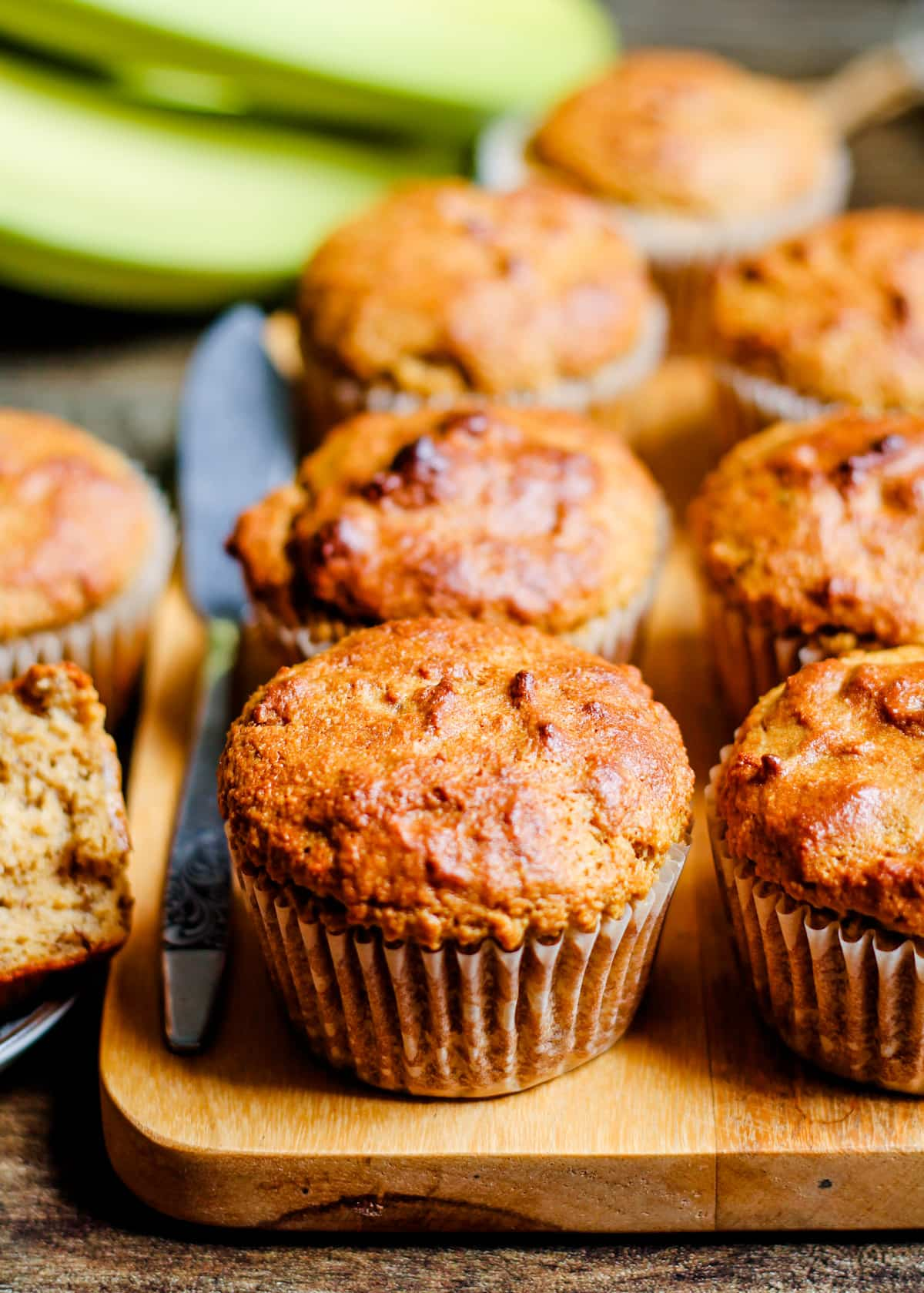 This recipe does TRIPLE duty. A tasty dessert or snack that is healthy enough to enjoy for breakfast.
The bananas, chocolate chips, and almond flour work perfectly together.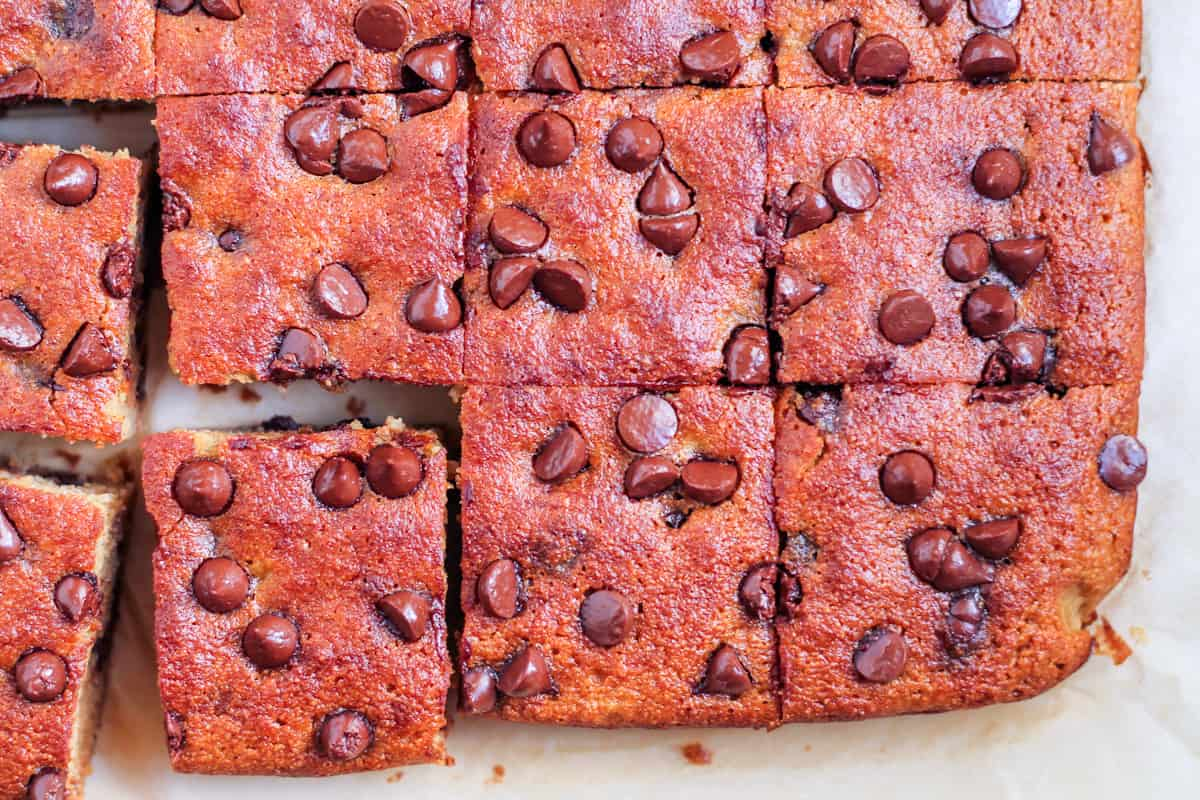 You just know there's going to be banana bread on this list!
This particular banana bread features sour cream which gives it an irresistible richness.
This easy recipe rewards you with moist and fluffy baked goodies.
Healthy gluten-free muffins that are the BEST for breakfast or as a filling snack. Perfect for that bunch of overripe bananas.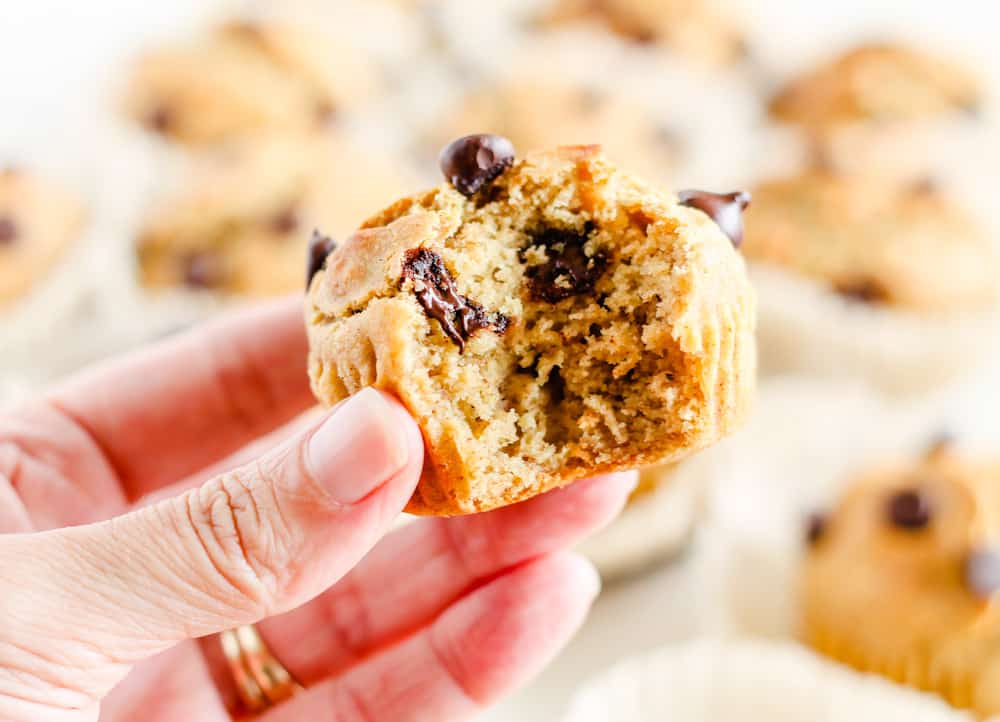 These three ingredients cookies feature the ripe bananas as a natural sweetener.
Add a handful of toasted nuts for a little something extra.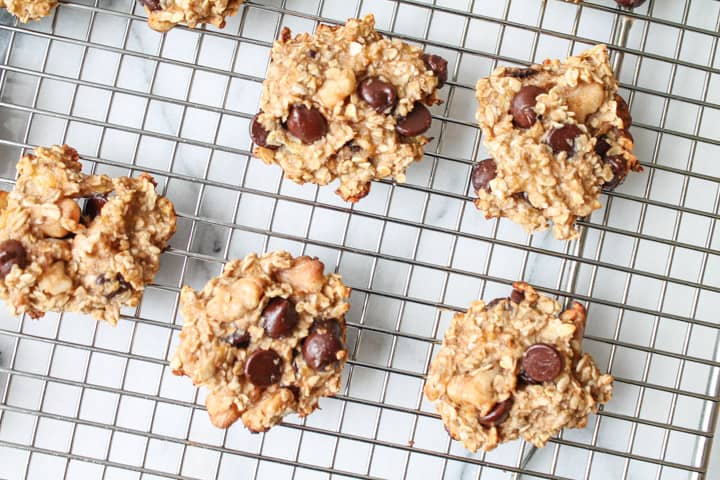 Another classic banana bread recipe, especially around summertime when everyone has a ton of zucchini.
It is a brilliant – and delicious – way to sneak extra veggies onto your diet.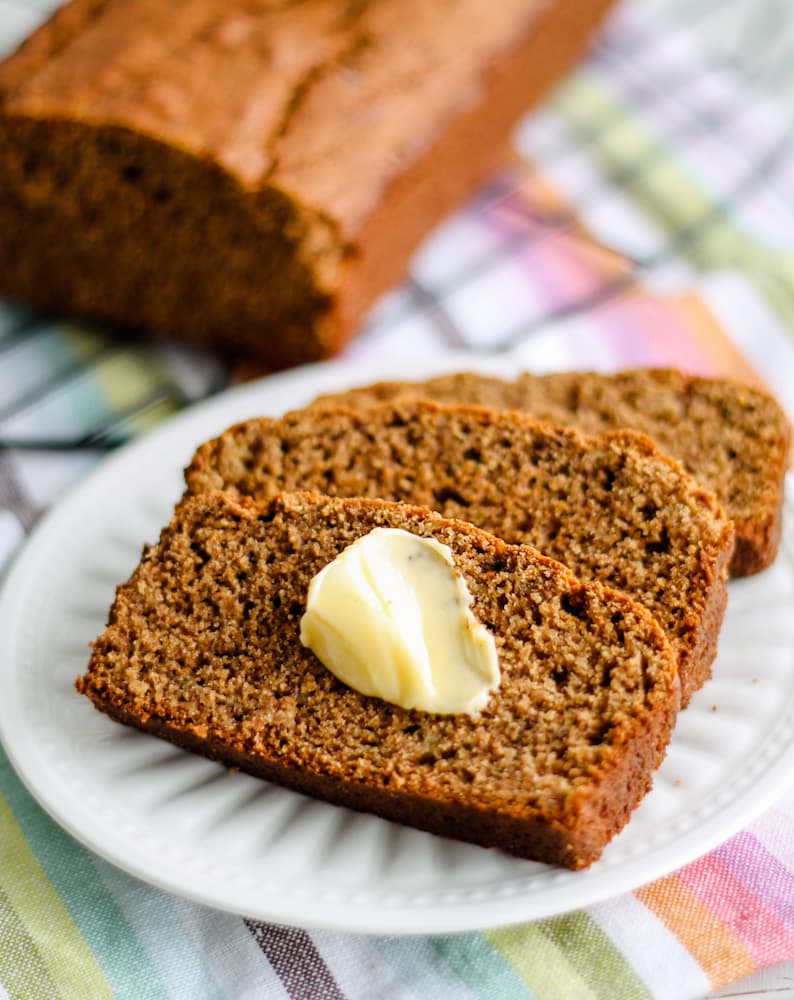 Enjoy a dish of Banana 'Ice Cream', or "nice" cream if you will, is a rich, creamy yet totally guilt-free dessert.
Consisting of one ingredient (guess what that is?) and a few minutes of easy work and you will have a healthy summer treat the whole family will love.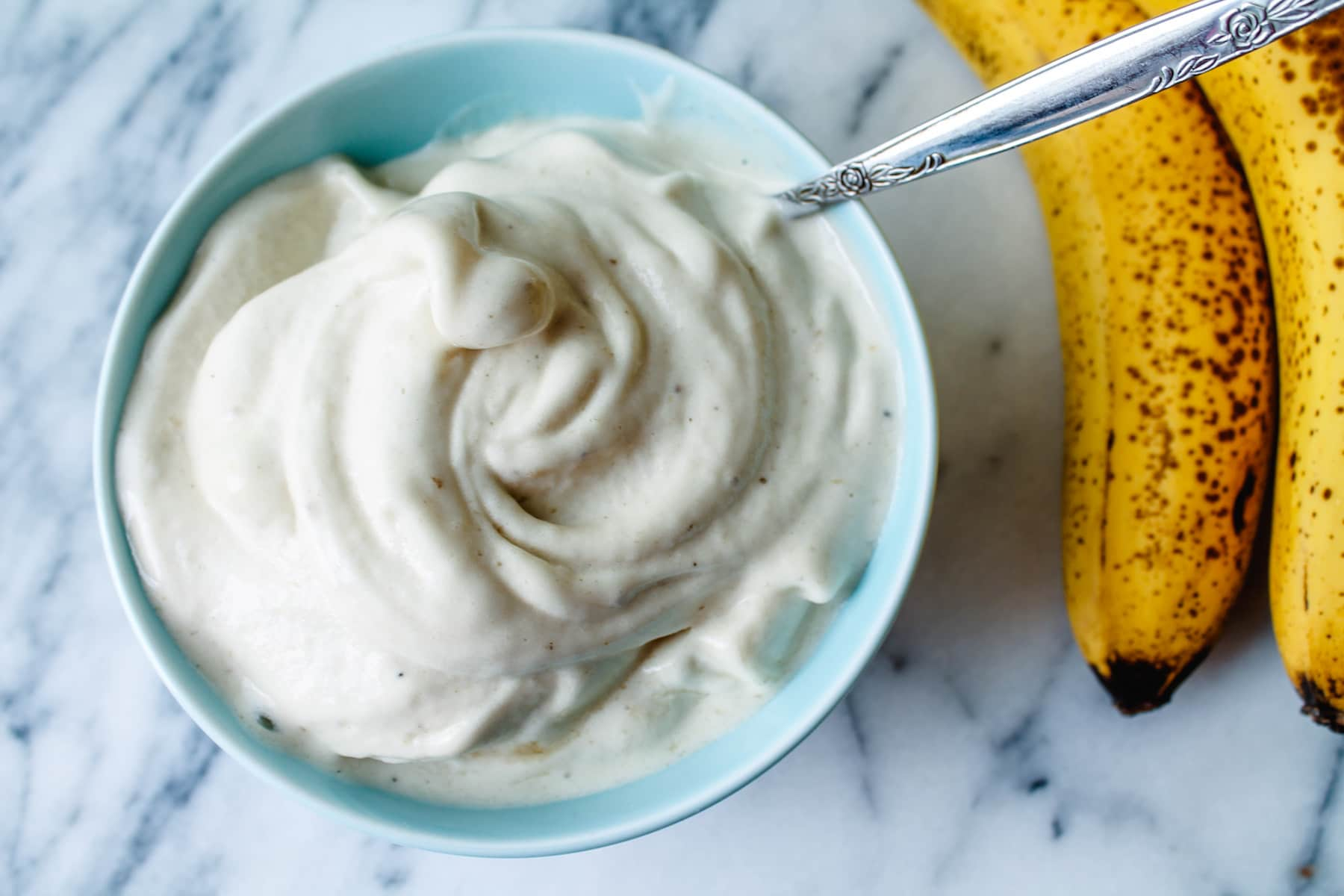 This recipe uses a quick, homemade gluten-free oat flour and rich, creamy Greek yogurt along with the sweet, ripe bananas.
Topped with toasted walnuts, they are irresistible when warm from the oven.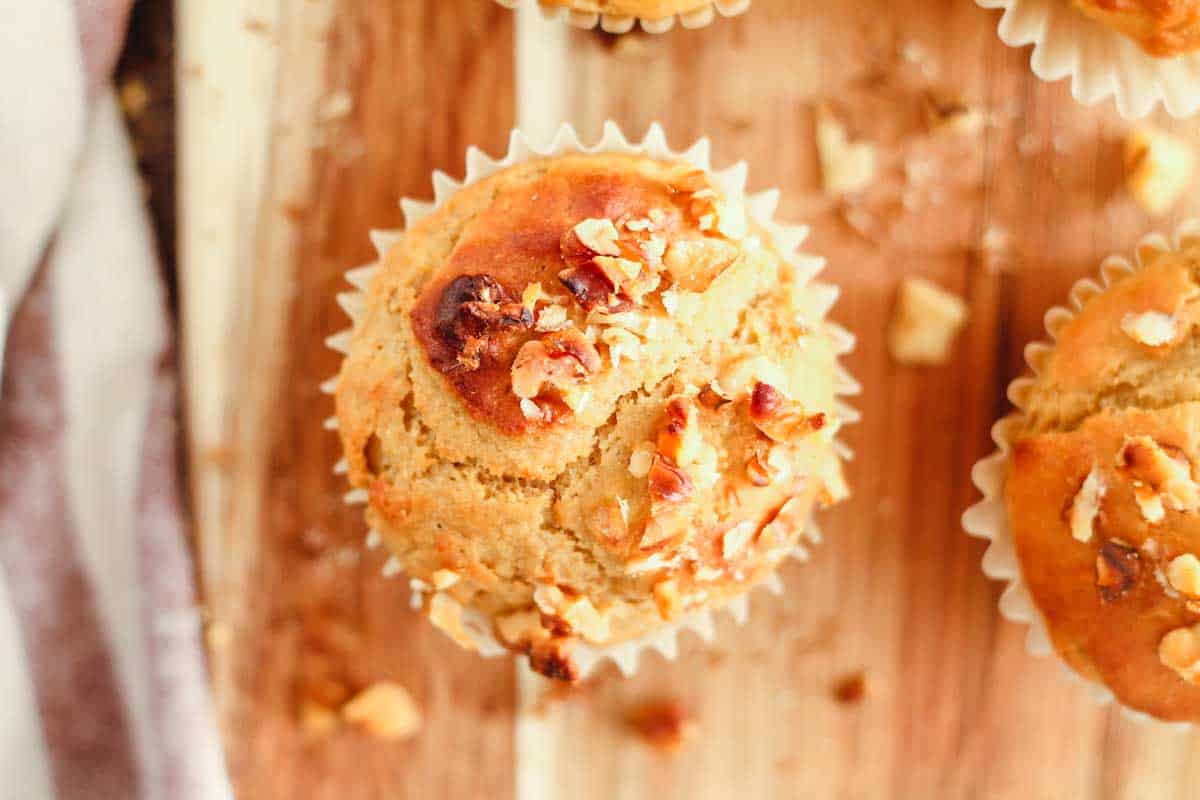 Everyone has time for a cookie, especially when it is for breakfast!
Naturally sweetened with bananas and dates, these cake-y cookies provide slow-releasing energy to keep your motor running until lunch. Great for snacks too!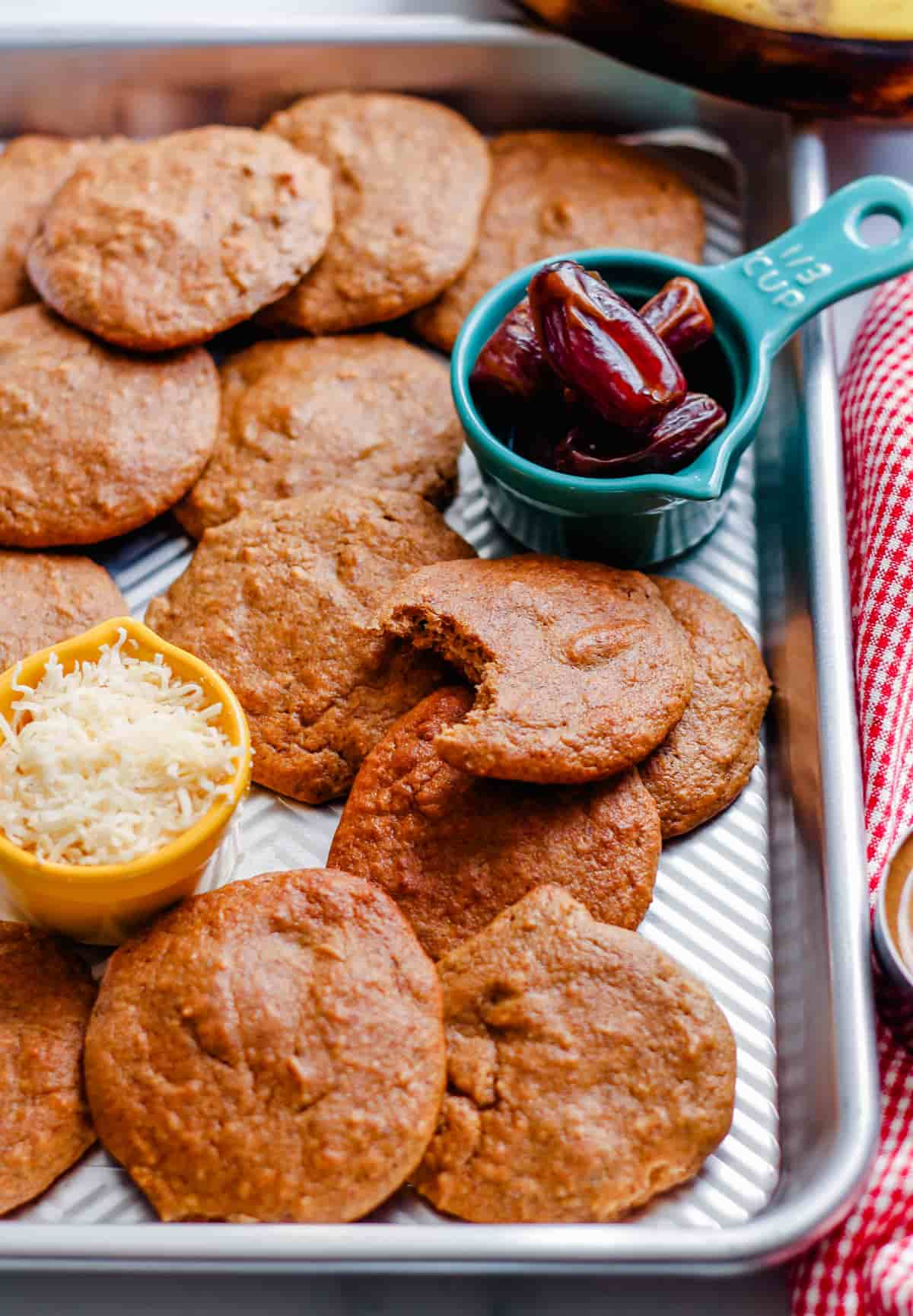 This Sugar Free Banana Bread is a quick and easy breakfast or snack with bananas, almond flour, and a hint of vanilla extract.
There is zero added sugar in this healthy banana bread recipe.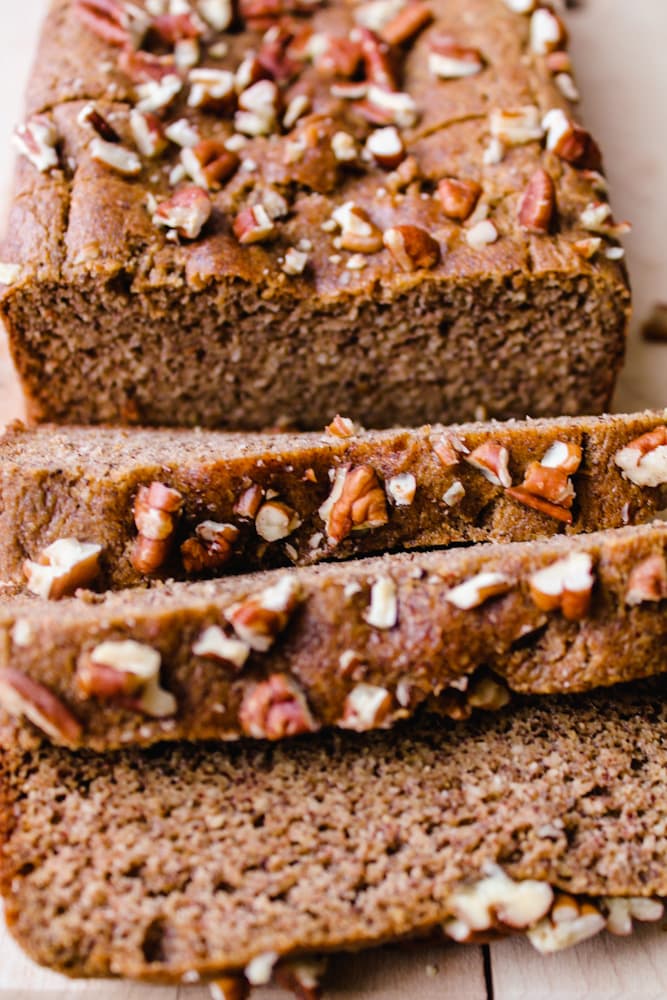 They are ridiculously easy to make – just freeze in a loaf pan!
And they only have 5 ingredients (plus salt). You can't go wrong.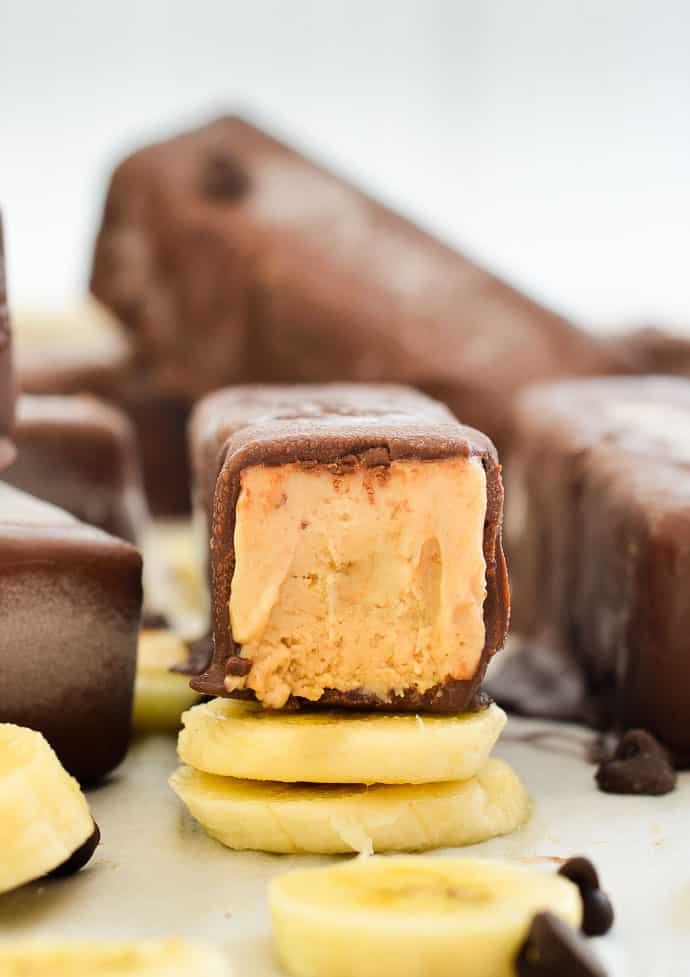 This recipe is low-carb and gluten-free. They are also incredibly quick to throw together, which means you can whip up a batch in no time!
Added bonus: They can be eaten any time of day.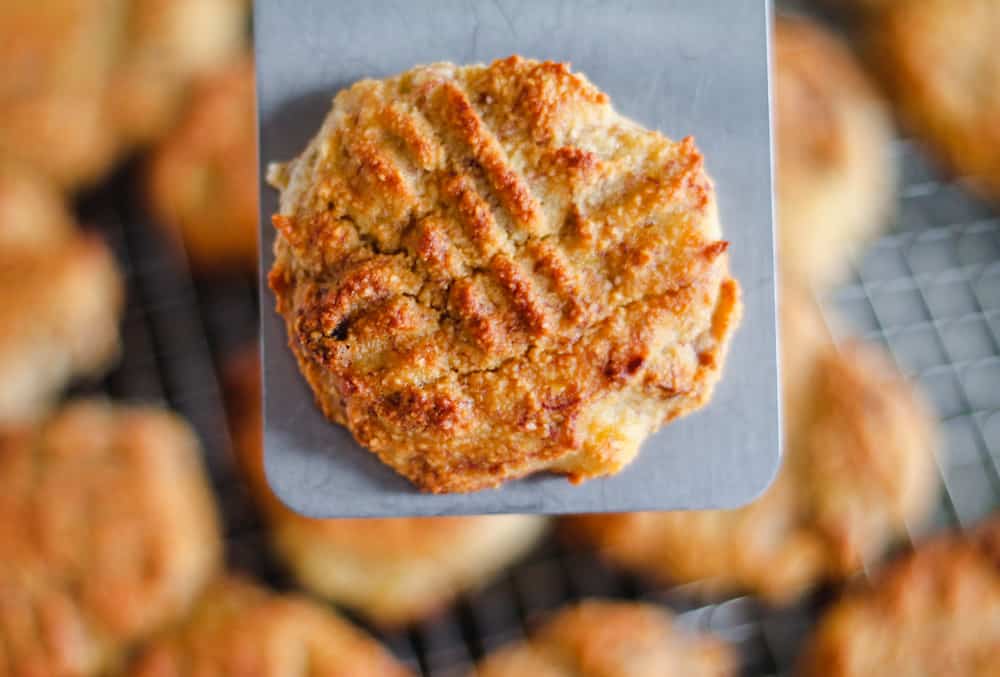 These soft and chewy cookies are perfect for a healthy snack or dessert! Use any nut butter you have on hand.
This recipe is naturally sweetened, vegan, and gluten-free.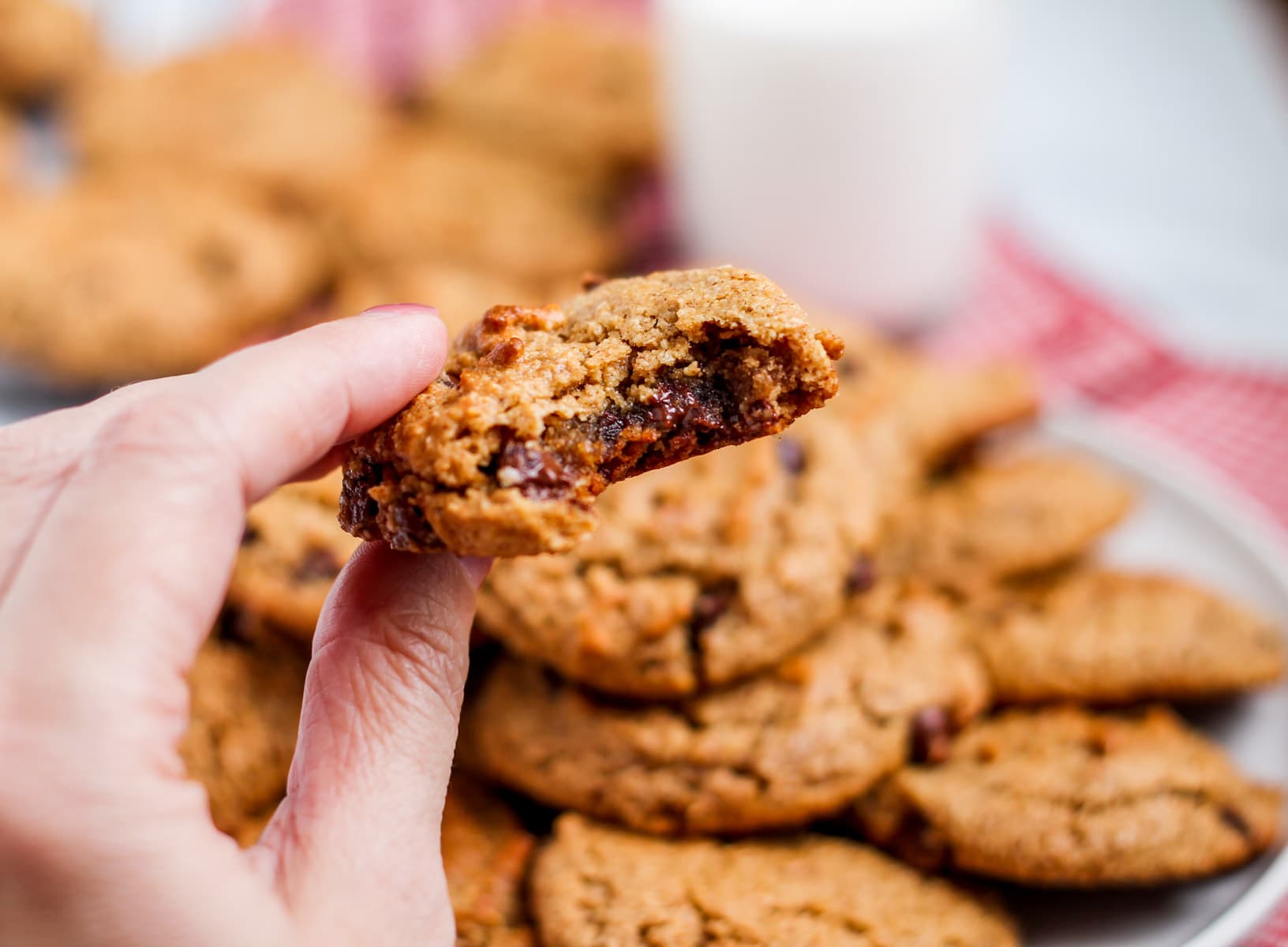 This smoothie recipe is an easy, cool, and refreshingly delicious way to have oatmeal during the summer months.
A breakfast that's full of protein, vitamin C, fiber, and all of those good carbs.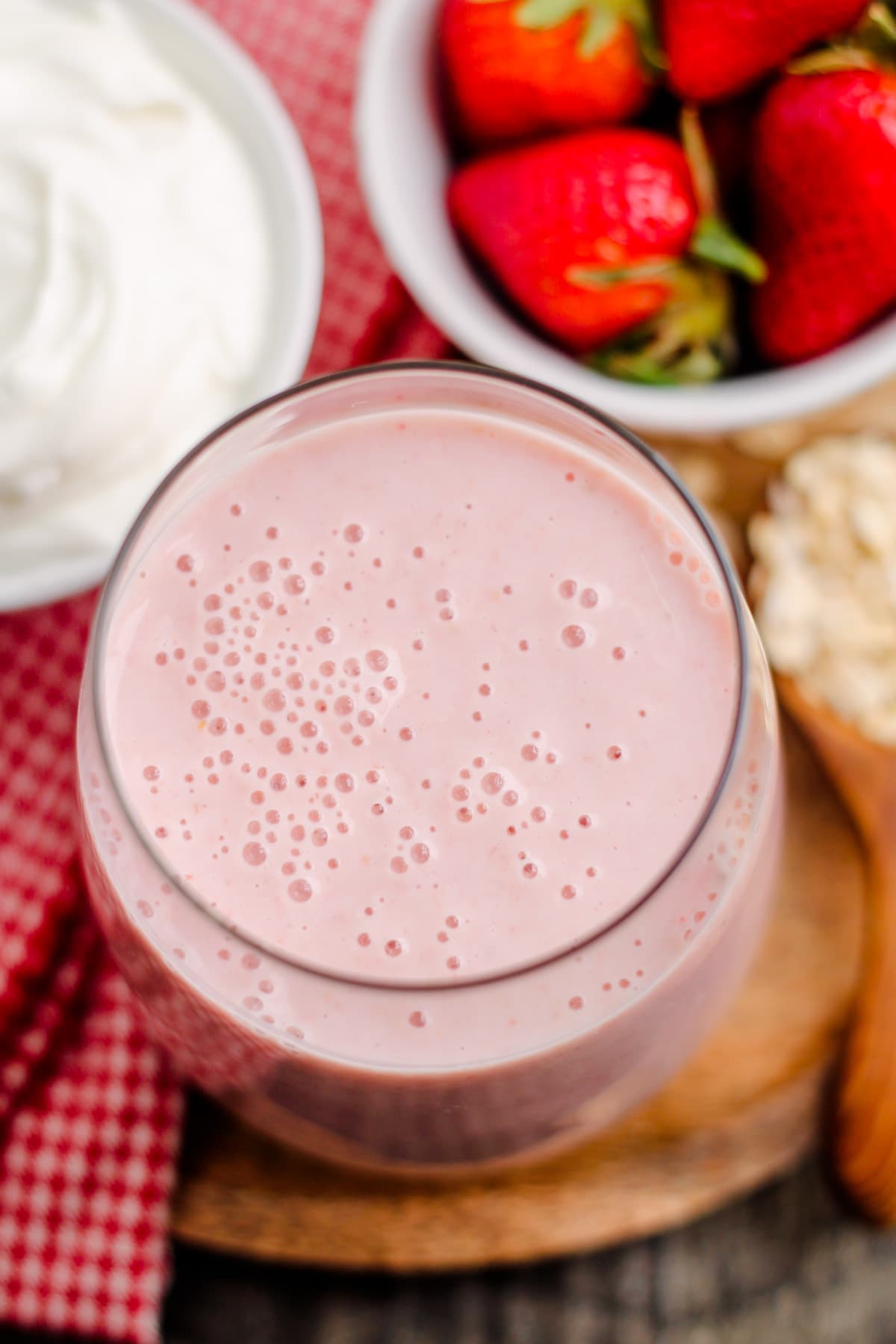 These pancakes are a delicious and nutritious breakfast.
Made with spelt flour, mashed ripe bananas, and chopped nuts, which add a great texture and flavor.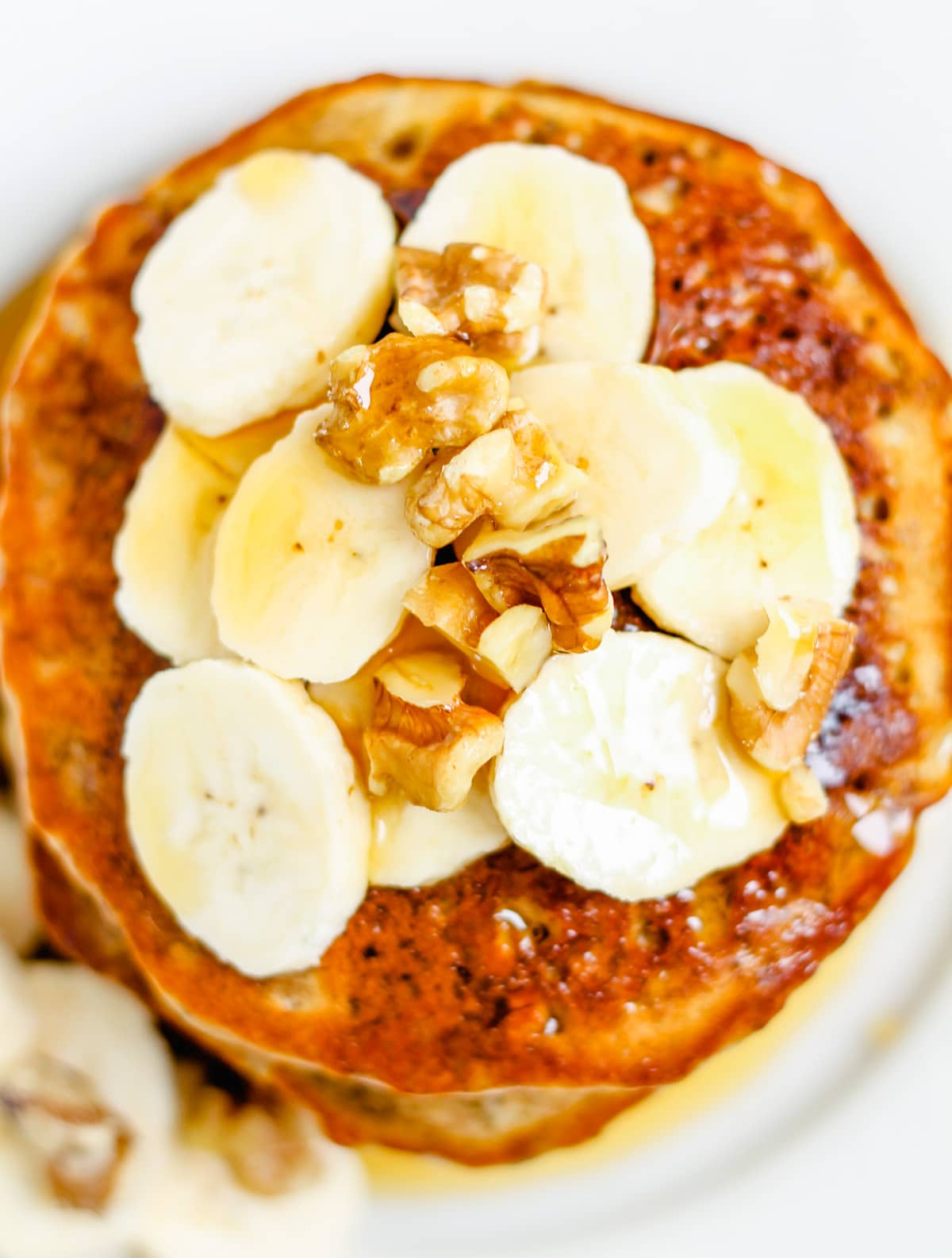 This creamy, sweet banana pudding is a super tasty no-cook dessert.
A sweet treat that's satisfying and actually good for you, too!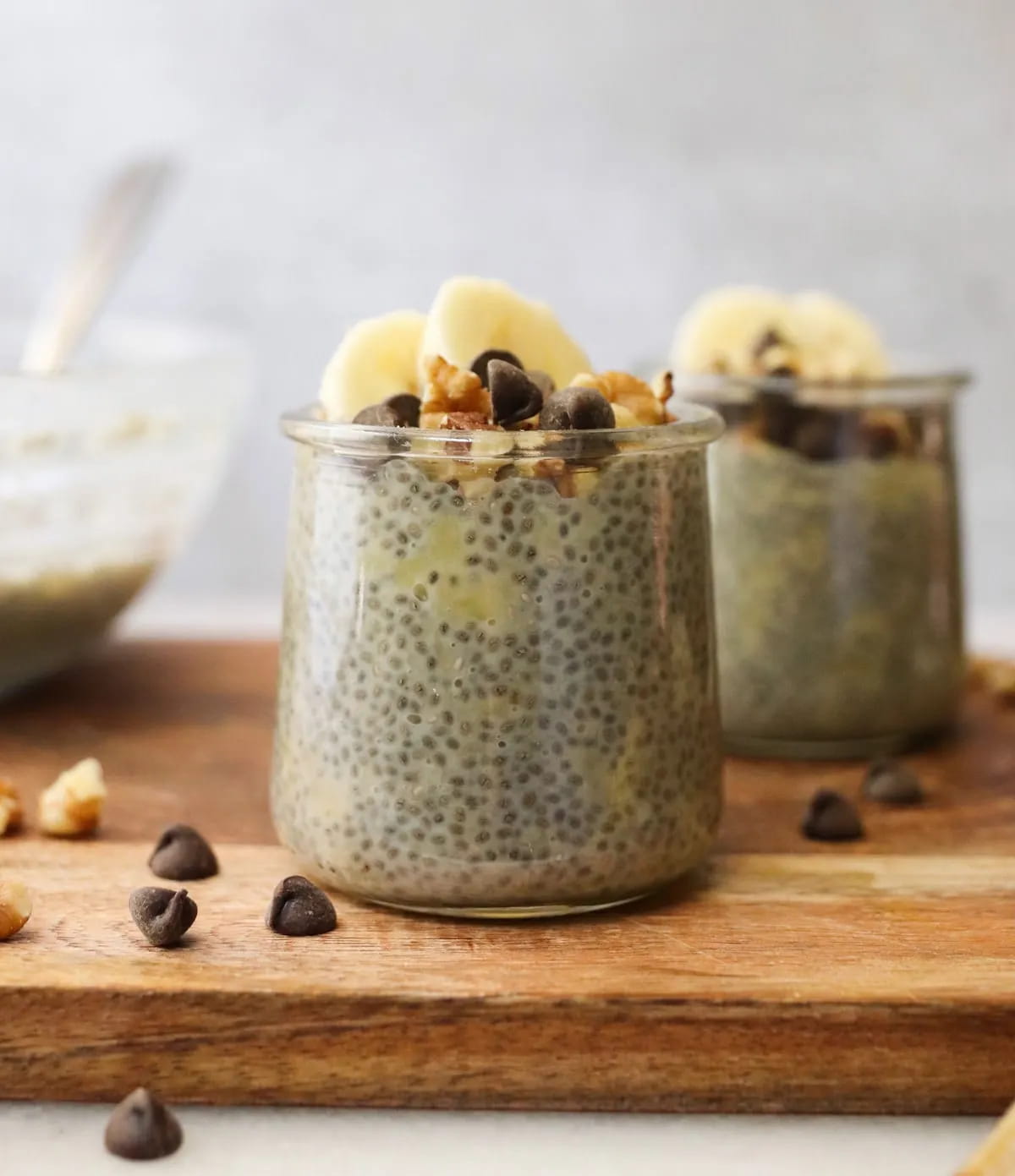 A healthier Orange Julius, this recipe is vegan, dairy-free, and gluten-free.
Enjoy Creamsicle flavor using whole food ingredients made right in a blender.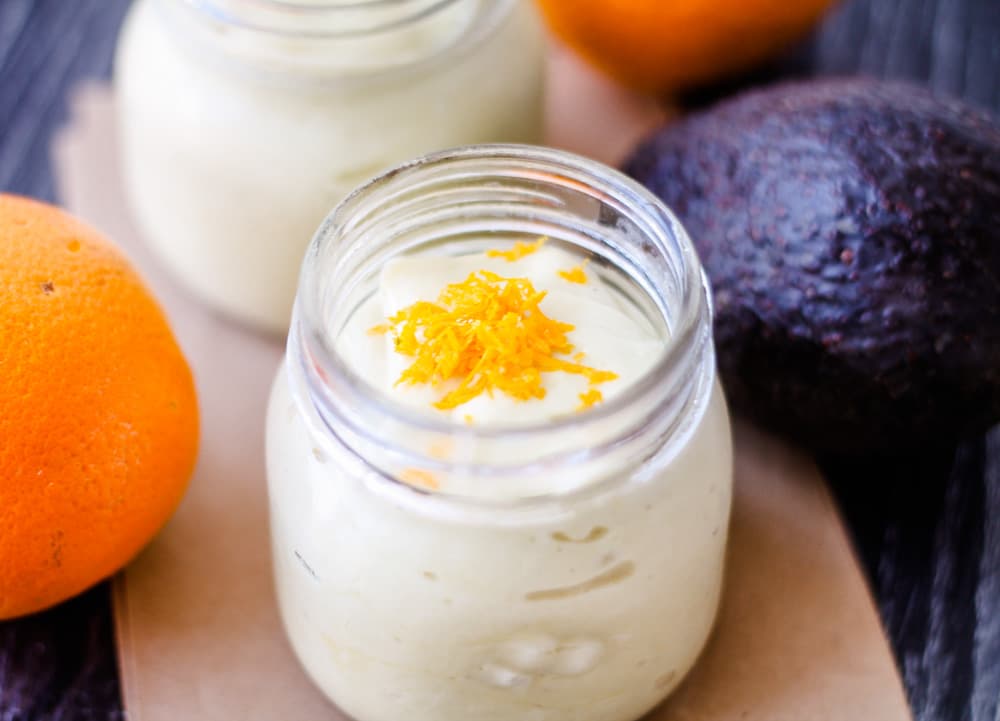 Can you make a creamy chocolate milkshake using bananas? Absolutely!
This recipe below is a healthier version of the classic chocolate milkshake to satisfy your cravings.
Say goodbye to processed snacks!
These yummy cookies are allergy-friendly and contain no added sugar, honey, or sweetener.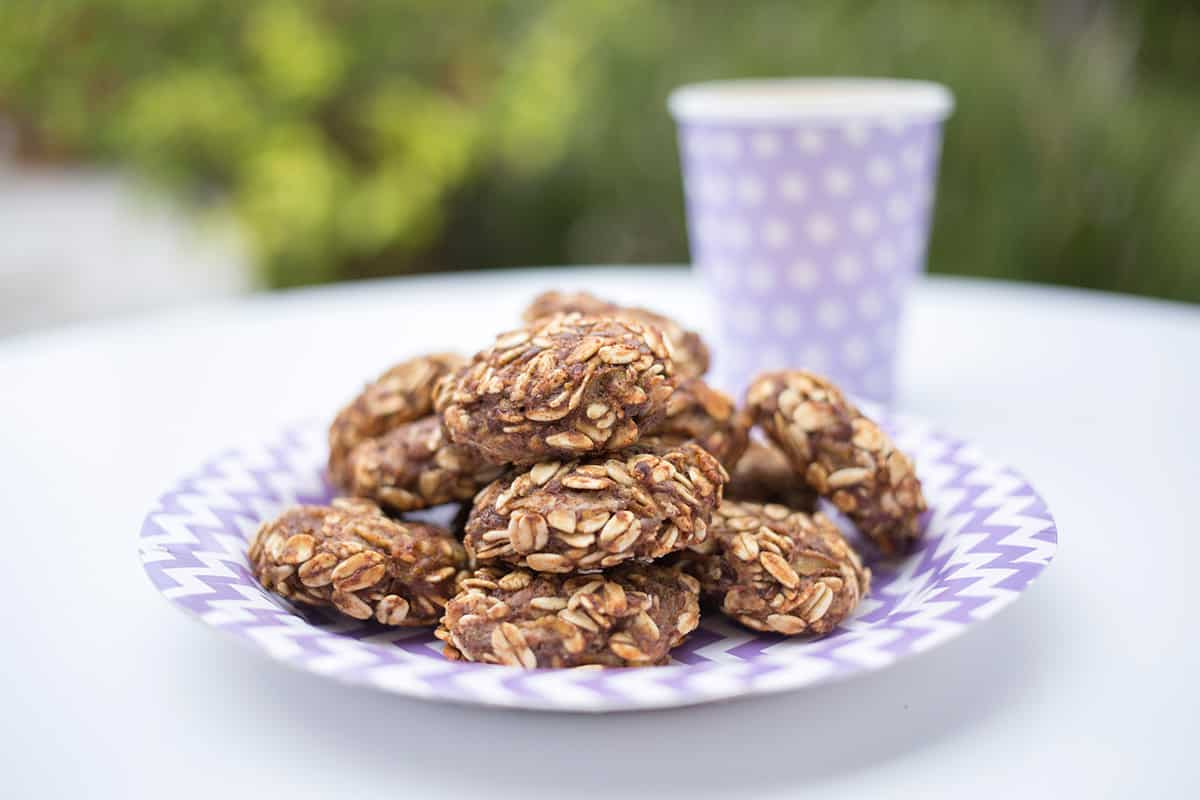 A colorful and healthy breakfast and also great as a snack.
Smoothie bowls are super easy to make and more substantial than a smoothie that you drink. You can dress them up with a variety of delicious toppings like flaked coconut.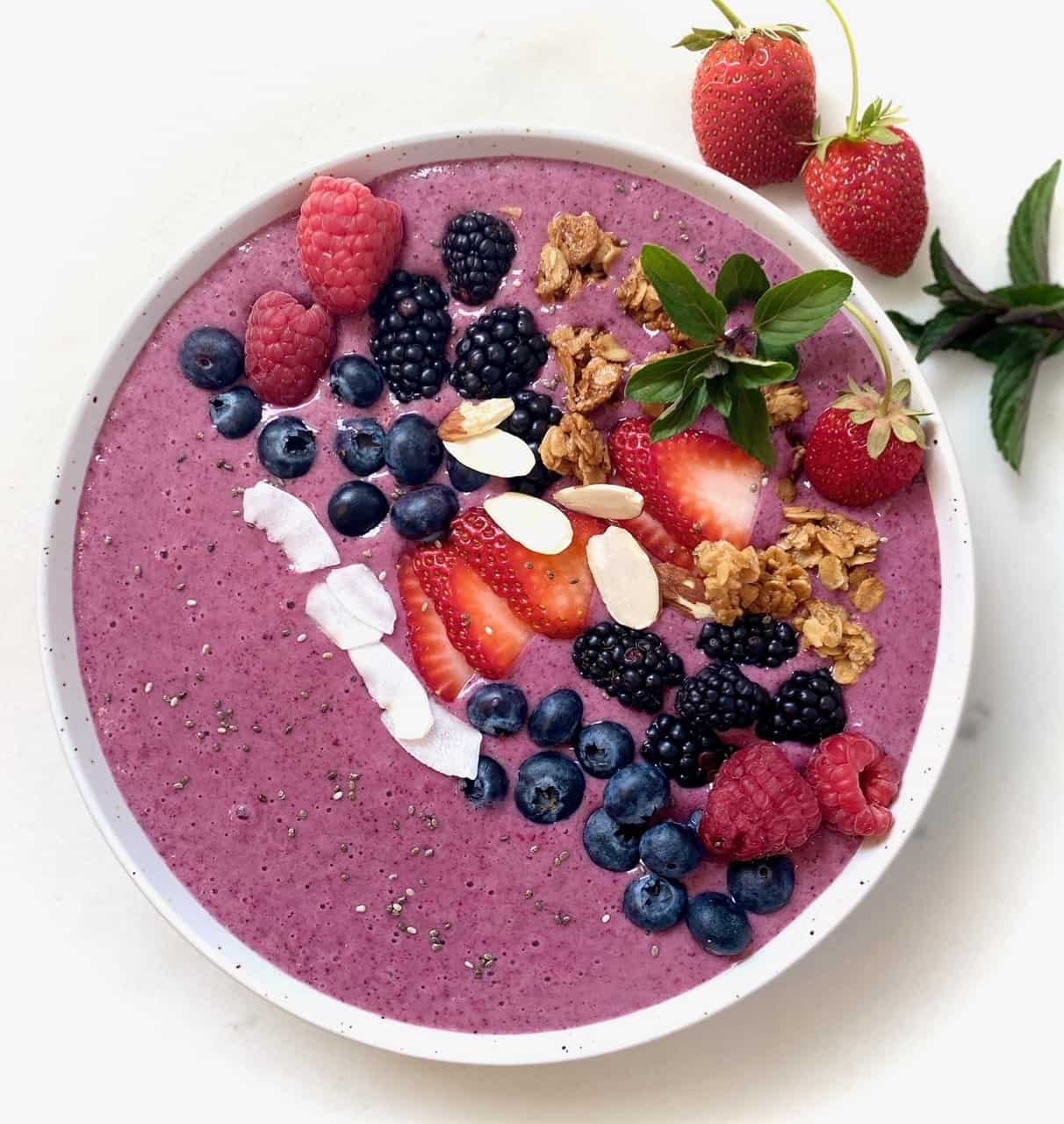 So creamy, thick, and delicious! It takes only a few minutes to make and has the texture of ice cream.
This healthy smoothie is great for breakfast, snacks, or even dessert. You will not believe how creamy this smoothie is!
These overnight oats have a delicious banana bread taste without being too sweet.
They are made with almond milk, chia seeds, and cinnamon to create a healthy breakfast that is packed with fiber to keep you full throughout the day.
The perfect one-bowl recipe to bake this weekend.
Delicious for breakfast and as snacks, too!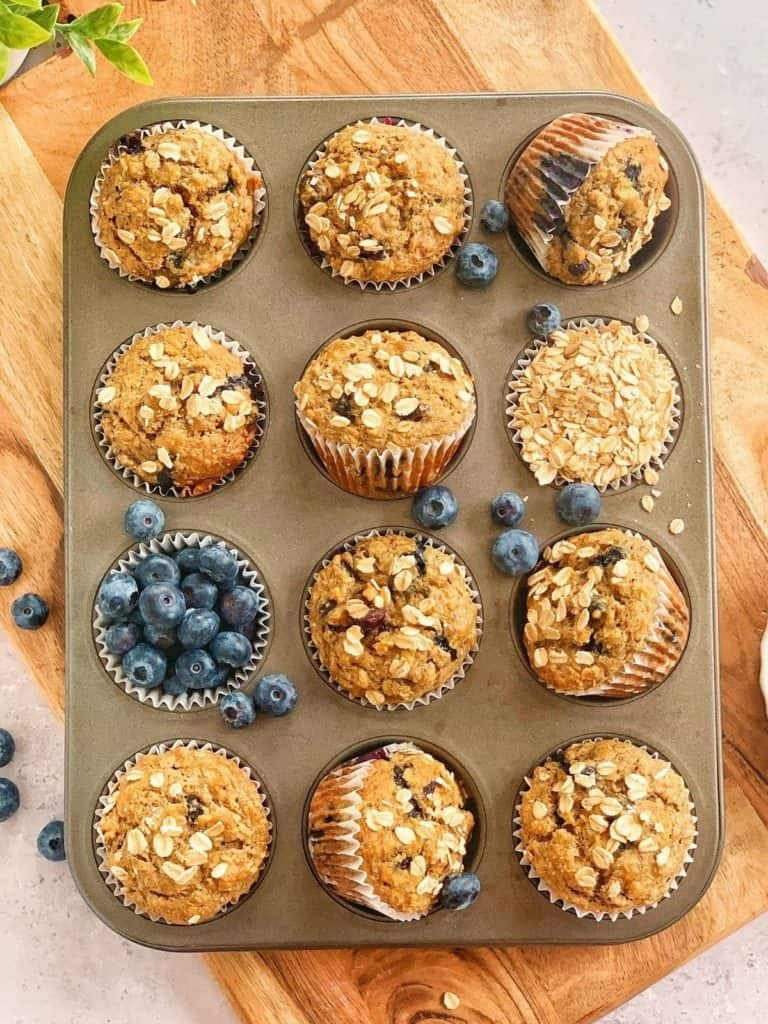 A delightful chocolaty treat and a favorite breakfast option. These thick and fluffy pancakes are loaded with OATS and made WITHOUT ADDED SUGARS.
Satisfying and completely guilt-free.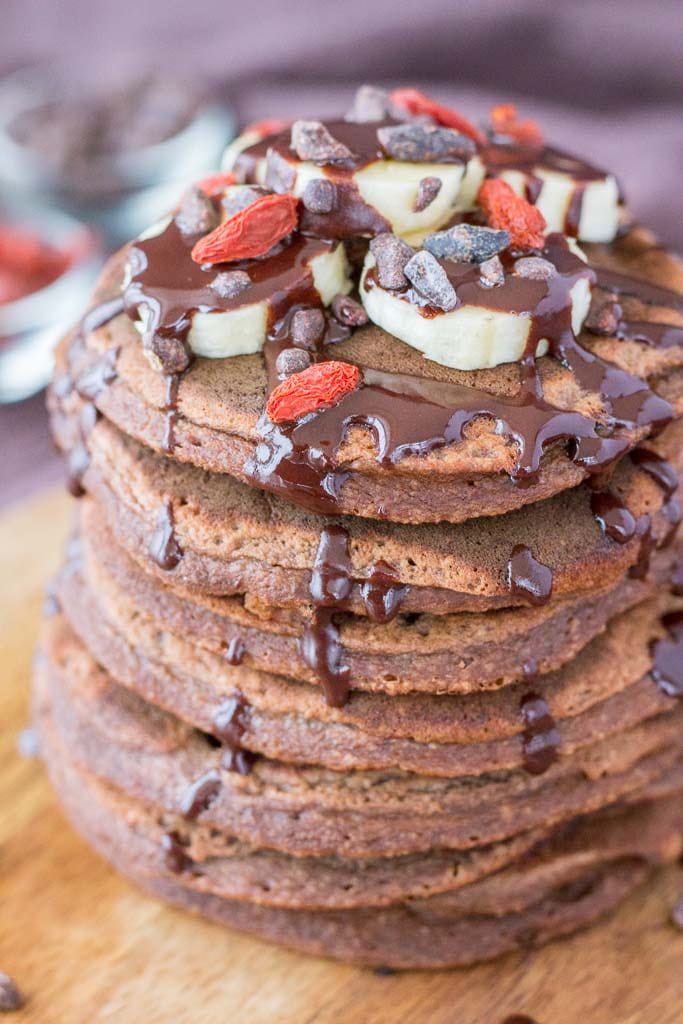 Healthy breakfast waffles option to start your day with something delicious.
The best part is these don't contain any refined flour or added sweetener, just choose your toppings and enjoy the goodness.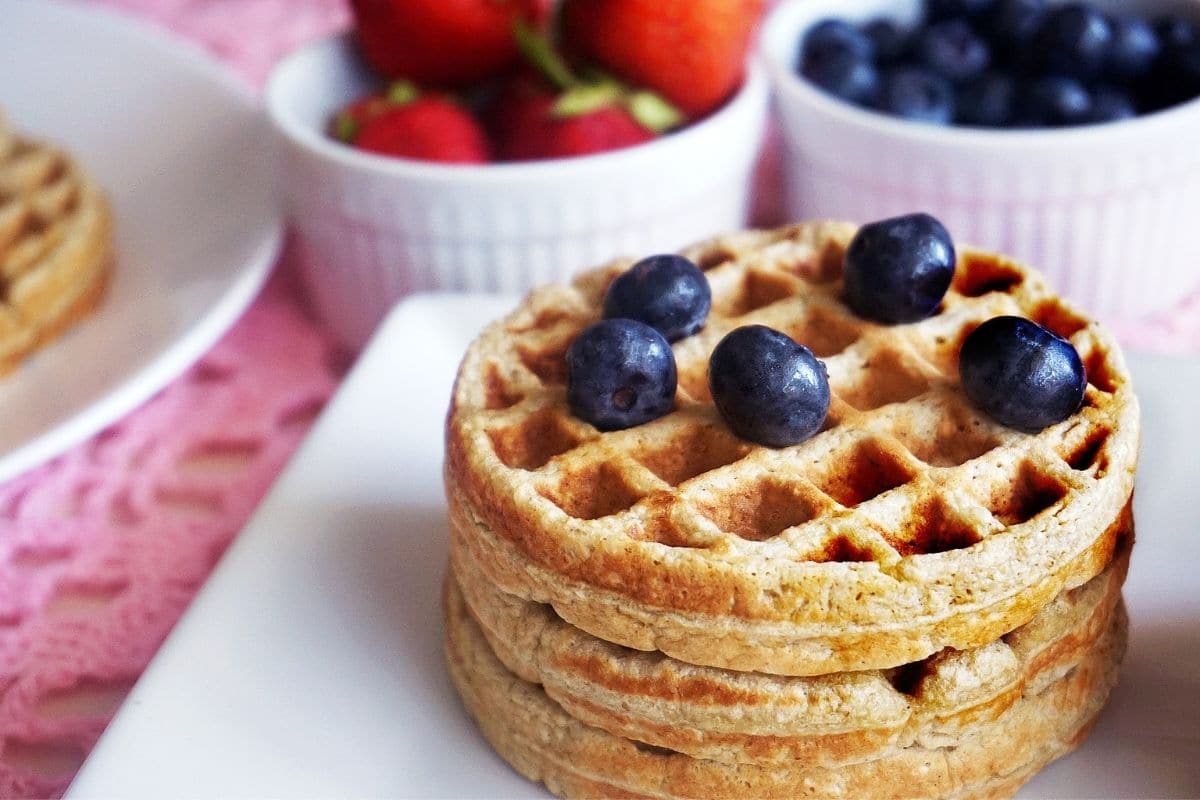 The perfect make-ahead breakfast (or snack). Creamy, delicious, made from real food ingredients, and only takes 5 minutes to prep!
A healthy breakfast option that is ready to eat when you wake up – perfect for busy mornings.
Crispy on the outside and incredibly soft and fluffy on the inside. Top these waffles with maple syrup and more fresh berries, and serve them for breakfast or brunch.
They're freezer-friendly too!
As an Amazon Associate, I earn from qualifying purchases.
Useful appliances for ripe bananas
The first has to be a Ninja Creami! Have you seen this in use yet? Yummmm. You can make some pretty decadent desserts in one of those and using frozen bananas can make this much healthier.
A high-speed blender like a Vitamix or Blendtec comes in handy to make all of the yummy smoothies and milkshakes featuring sweet bananas.
A dehydrator is a fantastic tool for transforming your bananas into banana chips by removing their moisture. Preserve them even longer this way!
More easy recipes to try
If you are looking for more recipe inspiration please check out these two collections: Easy Healthy Dinner Recipes with 10 ingredients or less and Healthy Summer Side Dishes. They are bursting with yummy ideas.
And if that isn't enough, explore these fantastic healthy cookie recipes, easy gluten-free recipes, and healthy side dishes recipes.
Be sure to follow me on social media! We love pinning to Pinterest, sharing on Facebook, and posting pics on Instagram. See you there. 🙂